The Bachelorette: Peter Izzo's Age, Instagram, Job, Hometown & More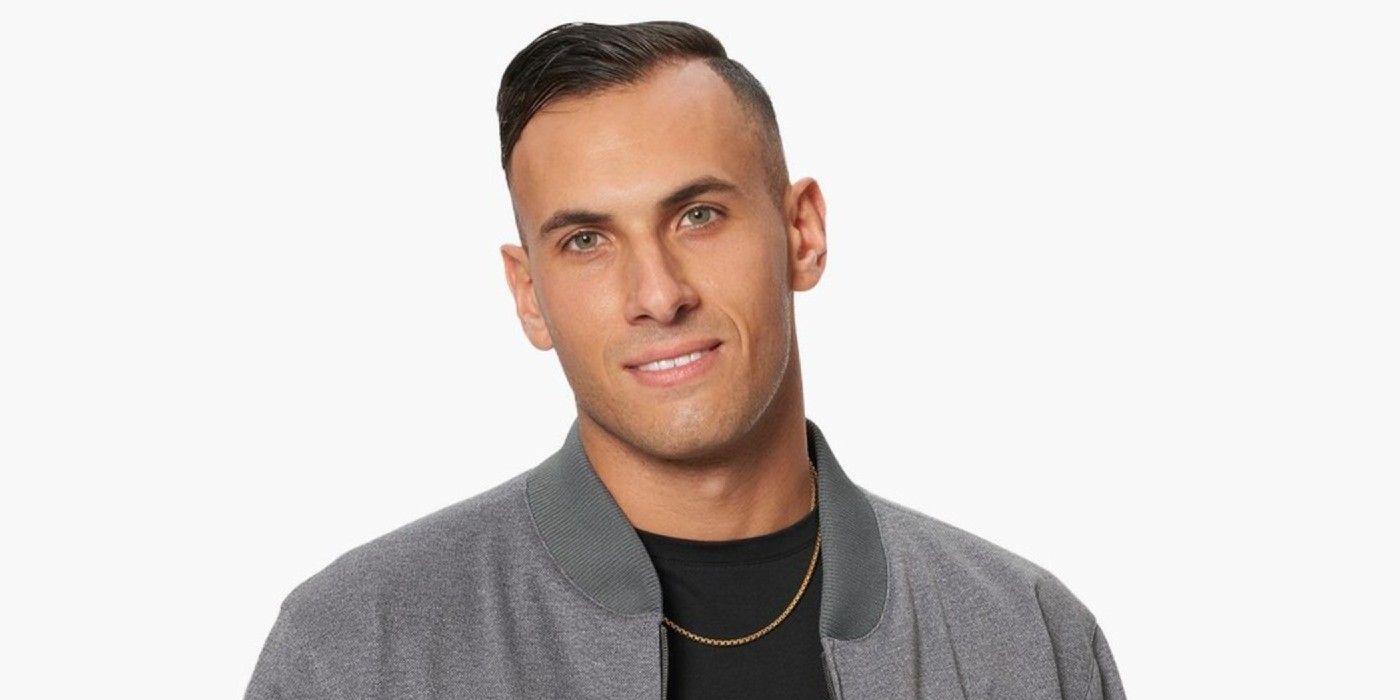 As The Bachelorette season 18 approaches, fans are eager to get acquainted with the cast of candidates who will compete for Michelle Young's affection on the show, including bachelor Peter Izzo. Although Michelle has dozens of men to pick from on season 18, Peter is sure to stand out for his vibrant personality and unique entrepreneurial expertise. From his pizza business to his extravagant social media activity, here's everything there is to know about Peter before he competes for Michelle's love on The Bachelorette season 18.
Even though Michelle's journey on Matt James' season of The Bachelor was ultimately a disappointing one, she now knows what it's like to compete on a competitive reality dating show and what it takes to stand out from the pack. On The Bachelorette season 18, Michelle has put together an impressive group of men determined to win her over. From NFL players to Biotech CEOs to neuroscientists, it's going to be difficult for many of Michelle's suitors to make an impression on the reality star. Fortunately for Peter, he not only appears to have a colorful personality, but he also has an unforgettable career. While he might not be saving the environment, Peter's charisma and pizza business might be enough to win over Michelle.
Related: Bachelorette: Clare & Dale's Complete Post-Split Relationship Timeline
According to ABC's website, Peter is from Port St. Joe, Florida. The Floridian was born on February 12, 1995, which means that he's 26. He is one of the youngest contenders vying for Michelle's attention on The Bachelorette, and has an Aquarius zodiac placement. Where Peter really stands out is in his career aspirations: the Bachelorette contender refers to himself as a "pizzapreneur" because he's the owner of his own pizza restaurant called Peter's Pizzeria. As he confessed in his biography, Peter is extremely passionate about his pizza business and even "moved all the way to Italy to study the cuisine firsthand." The soon-to-be reality star has kept Peter's Pizzeria running smoothly since its opening in 2019. For fans hungry to learn more about the pizzeria, Peter has made Instagram and TikTok accounts for his Peter's Pizzeria, but he hasn't surpassed more than a couple of hundred views on TikTok as of this writing.
Although Peter's first love might be pizza, he has carved out enough room in his cheese-oriented world to welcome Michelle Young as his soulmate. Peter explained that his "dream woman is honest, committed, spontaneous," but the pizzapreneur clarified that he's not interested in getting too deep into politics on dates. This could potentially be an issue as Michelle has shared some political takes and even spoken out against The Bachelorette franchise for historically neglecting women of color in the casting process. Peter's personal Instagram exhibits more of his personality and priorities in life. From photos with his dog Marcelo to lavish photoshoots with his family that feature stylish clothes and expensive sports cars, it's clear that Peter's character is bold enough to stand out from the competition on The Bachelorette season 18.
Michelle has a difficult decision ahead of her on The Bachelorette season 18. Overall, the inclusion of Peter is sure to make her choice much more interesting. From his dedication to his business, Peter's Pizzeria, to the chic lifestyle he conveys on Instagram, Peter is set to make a strong impression on Michelle and viewers. Hopefully, Peter's love for the culinary arts won't conflict with his desire to win over Michelle's heart on The Bachelorette.
Next: Bachelorette: Dean Unglert Claims Dale & Clare Reconciliation Was PR Stunt
Sources: ABC, Peter's Pizzeria/Instagram, Peter's Pizzeria/TikTok, Peter Izzo/Instagram