The Boys Season 3 Video Teases Stormfront Storyline | Screen Rant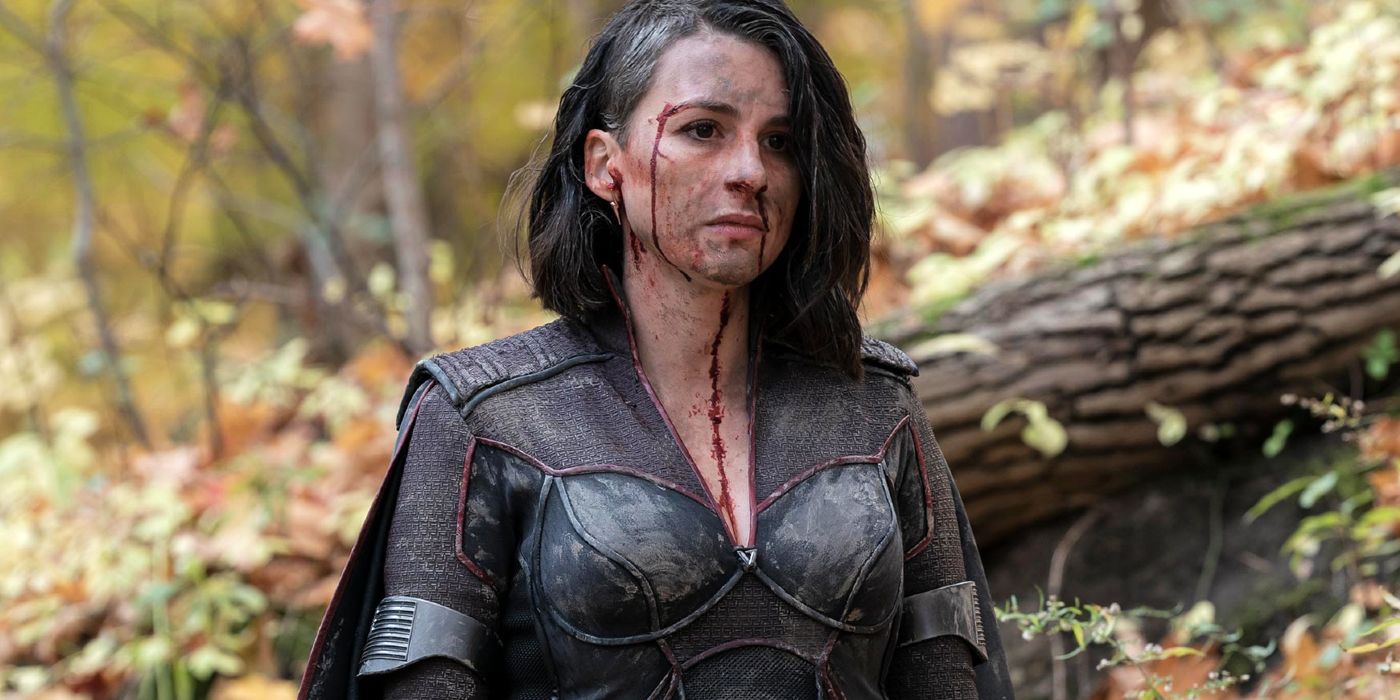 The latest The Boys season 3 video teases a continuation of Stormfront's storyline. Amazon Prime Video's comic book TV show has grown in popularity since it debuted in 2019. The Boys season 2 raised the bar when it came to its shocking story and adult content, while it also fleshed out many of its core characters. Billy Butcher (Karl Urban), Hughie Campbell (Jack Quaid), Starlight (Erin Moriarty), and Homelander (Antony Starr) all received compelling stories in season 2 and are returning for The Boys season 3. The new season also introduces Soldier Boy (Jensen Ackles) and more Supes.
Even though filming on The Boys season 3 only recently wrapped, Amazon has managed to keep fan interest and engagement high through a series of promotional videos. The "Seven on 7 with Cameron Coleman" videos were designed to bridge the gap between season 2 and season 3, as the monthly content provides updates on what is happening in this universe. These already featured some major revelations, such as the return of Starlight's ex-boyfriend. The videos have also continued to tease the progression of some season 2 cliffhangers, including what happened to Stormfront.
Related: The Boys: Why Stormfront Was a More Important Hero Parody Than Homelander
The latest edition of "Seven on 7 with Cameron Coleman" teases that Stormfront's storyline will continue in The Boys season 3. Aya Cash's Stormfront was a new addition to The Seven at the start of The Boys season 2 but was later revealed to be one of the original Supes and to have ties to Nazis. She was seemingly killed in the season 2 finale, but this video shows that her memory lives on in a major way. It establishes that dangerous Stormfront supporters have started gathering together to try and get Vought to reveal what happened to her. On top of the Stormfront storyline, this video also teases what Hughie, The Deep, and Starlight are doing ahead of The Boys season 3. Check out the video below:
After using Stormfront to tackle white supremacy and racism during The Boys season 2, it appears showrunner Eric Kripke plans on taking those ideas a step further in season 3. The show has never been afraid to tackle important and topical political and social ideas, and it would appear Kripke is once again hoping to do that through Stormfront. What is unclear, though, is if this means that Aya Cash will return as Stormfront in The Boys season 3. Despite her apparent death in season 2, Kripke quickly confirmed after the finale that she is still alive. If her followers become important enough, then her whereabouts could be revealed next season.
On top of The Boys season 3 teasing more from Stormfront, this video also includes some other fun tidbits about what is coming. It continues to show that Starlight is growing in popularity in this world, but now it is known that this includes switching back to her original (and less sexualized) costume. There's also a tease that Cindy is returning and Black Noir is on the hunt to find her. Meanwhile, Hughie and Victoria Neuman appear to take down Ezekiel. It also introduces a new hero known as Livewire and includes a promotion for the real-life environment-friendly water brand, Liquid Death Mountain Water. All of the teases are fascinating, so hopefully The Boys season 3 arrives before too long.
More: The Boys Season 3 Promo Supports Black Noir's Homelander Clone Theory
Source: Vought News Network