The Drake Song Featured In The Entourage Movie, Explained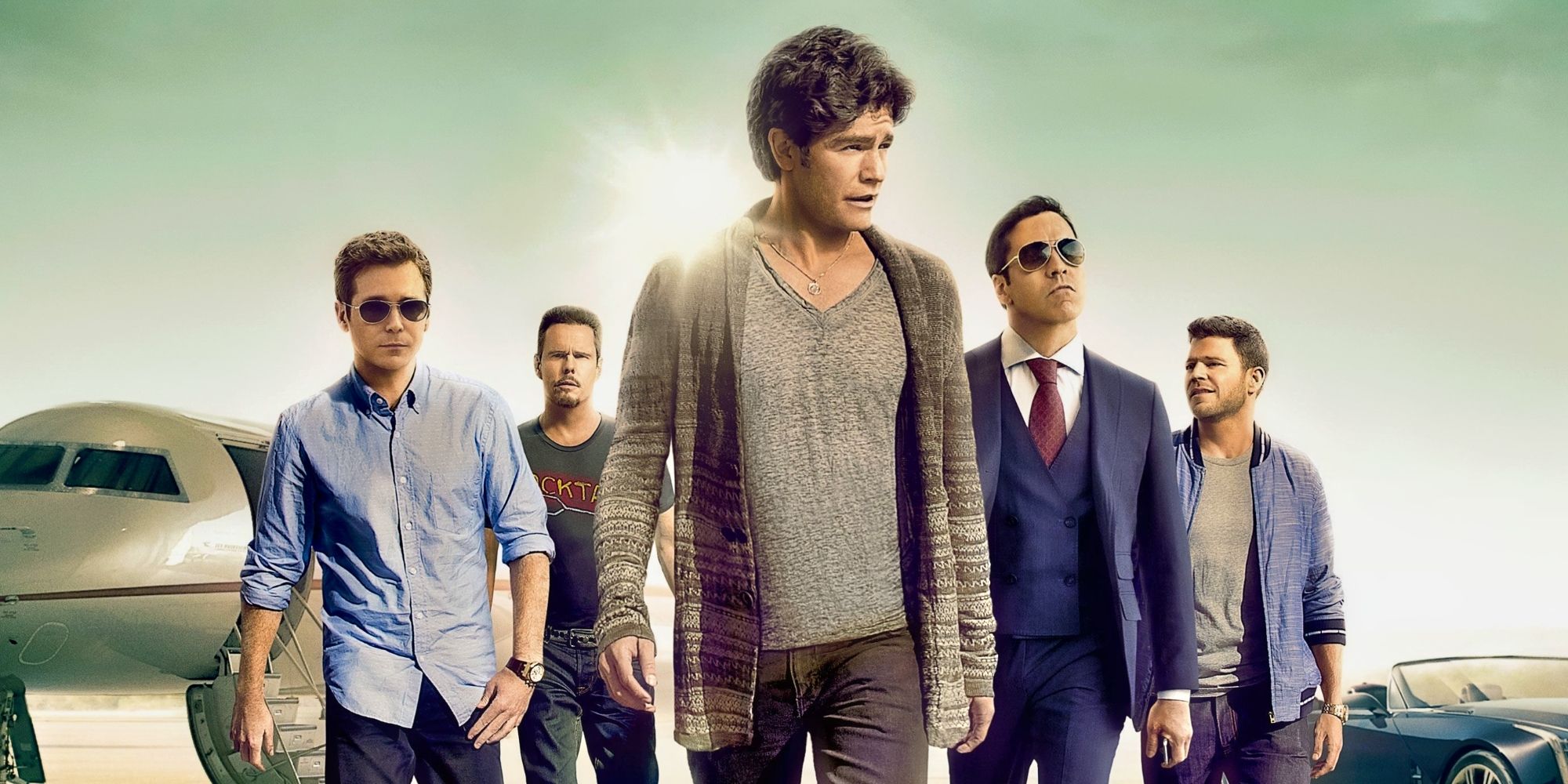 The Entourage movie soundtrack is hip hop heavy and here's what Drake track features in the film. Released in 2015, Entourage is a continuation of the HBO TV show of the same name that's loosely inspired by Mark Wahlberg's experiences as an up-and-coming actor. The series chronicled the exploits of rising movie star Vincent Chase (Adrian Grenier) and his childhood friends as they try to make it in Hollywood.
The film picks up a few days after the Entourage series finale and follows Vincent as he makes his directorial debut with Hyde – a big-budget retelling of Robert Louis Stevenson's Dr. Jekyll And Mr. Hyde set in a futuristic dystopian Los Angeles that Vincent also stars in alongside his brother Johnny "Drama" Chase (Kevin Dillon). While the film-within-a-film is a critical and commercial success, the same can't be said for the Entourage movie itself which was met with mostly negative reviews and bombed at the box office when it made just $49 million against its $39 million budget.
Related: Wahl Street vs Entourage: How Mark Wahlberg's Real Life Inspired The Show
At least the Entourage movie has a great soundtrack on its side. It's curated by Entourage music supervisor Scott Vener and incorporates songs including the show's theme tune "Superhero" by Jane's Addiction, The Rolling Stones classic "Beast Of Burden" and "Hunter" by Pharrell Williams (who also has a cameo in the movie). Like the HBO show, the Entourage movie features plenty of hip hop and rap too – from Mobb Deep's "Give Up The Goods (Just Step)" to "Feel So Good" by Ma$e. One scene in the Entourage movie is set to a track featuring Drake, but which of the Canadian rapper's songs is it?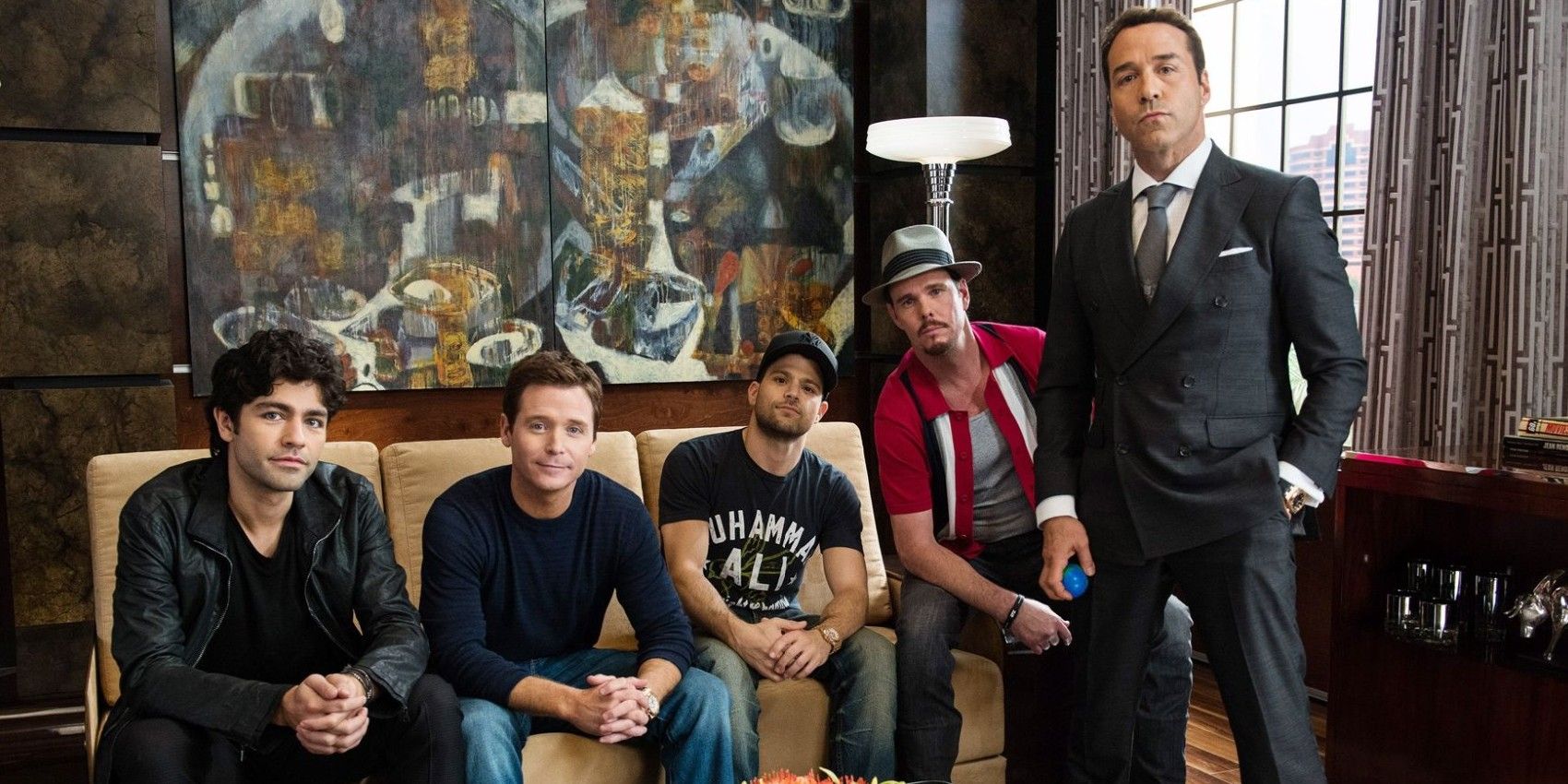 The Entourage song in question is "Schemin' Up" but it's technically not a Drake track. The song is the work of Drake's friend and fellow Canadian rapper OB O'Brien although it does feature vocals from both Drake and Preme (formerly known as P Reign), who is another talent in the Canadian rap scene. OB O'Brien is represented by OVO Sound – the Toronto-based record label Drake co-founded in 2012 – and has appeared in several of Drake's music videos like "HYFR", "Started From The Bottom" and "Worst Behavior."
While HBO's Entourage show was still airing, music supervisor Scott Vener received a lot of praise for the diverse and refreshing music he curated for it. Recently, there's been talk of rebooting the series and if it does happen – and Vener is hired as music supervisor again – viewers can rest assured he'll bring the same kind of eclectic music he brought to both the original show and the Entourage movie.
Next: How An Entourage Revival Could Work (And Be Far Better Than The Original)