The Masked Singer: Beach Ball Wild Card Hides Celebrity Rivals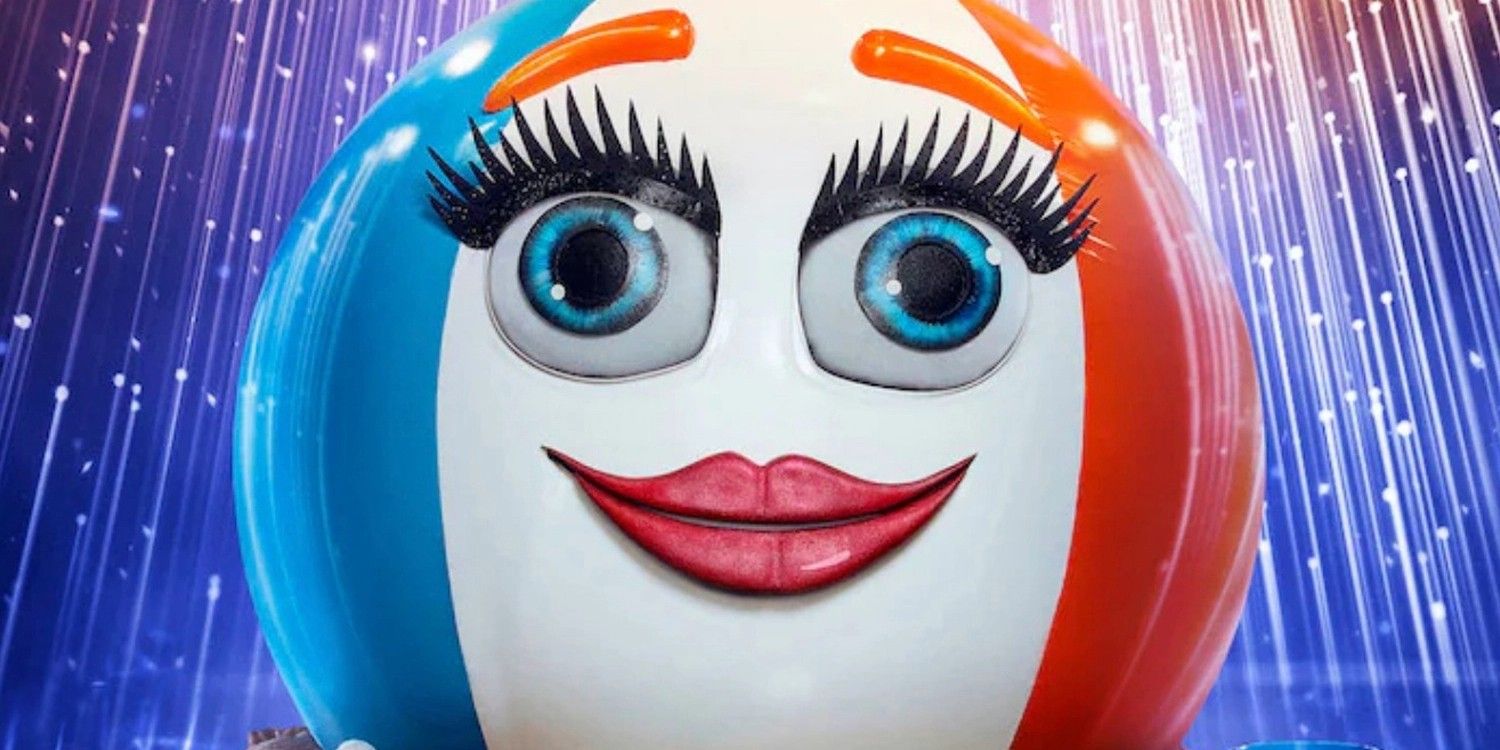 There may be a celebrity feud adding drama to this season of The Masked Singer as it's been reported that the Beach Ball wild card costume conceals the identity of two celebrities who are less than friends. In season 5 of the show, a new format was introduced, which included wild card performers. These performers join the competition one by one after a previous contestant is eliminated. So far, season 6 has introduced viewers to five of the six wild card performers, who are Hamster (revealed to be Rob Schneider), Baby (revealed as Larry the Cable Guy), Pepper, Caterpillar and Jester. The Beach Ball is the last remaining wild card.
What sets Beach Ball apart from the other performers is that two people are in one costume. The only other duo on The Masked Singer season 6 is Banana Split, in which one performer is dressed as a banana and the other as an ice cream sundae. However, these two costumes are separate from each other. In previous seasons, country singers Clint Black and Lisa Hartman Black performed together as the Snow Owls, and boy band Hanson performed as the Russian Dolls.
Related: Masked Singer: Artist Who Was Cupcake Dishes on Unmasking
Though the show has showcased many duo performers, the Beach Ball differentiates itself as this celebrity pair has a not-so-sweet history. Production sources told TMZ the two celebs "haven't always seen eye to eye." The source added that the pair have had a lot of ups and downs the past few years.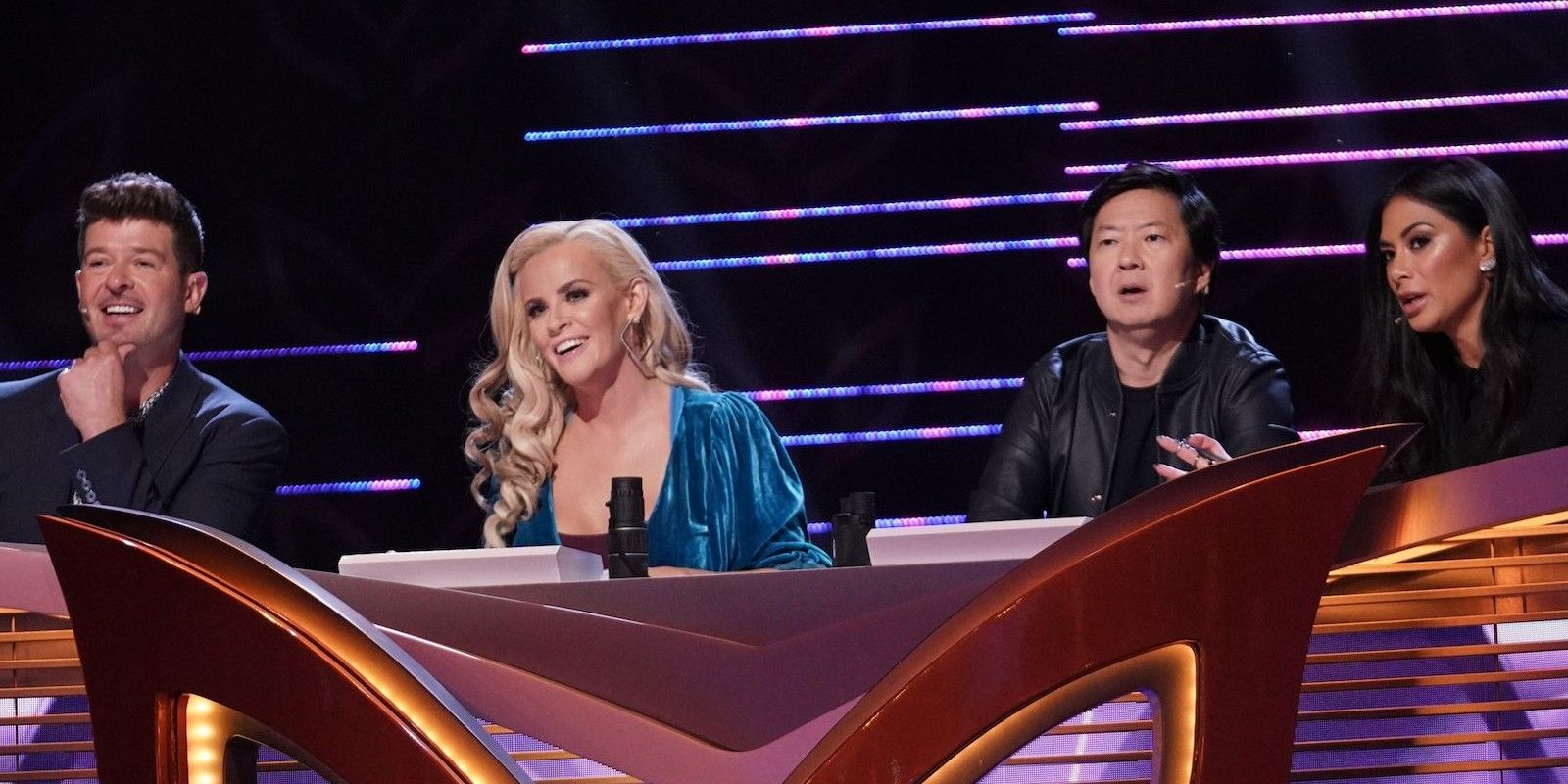 According to clips posted by The Masked Singer's official social media accounts, the Beach Ball is literally two-faced. The costume features two different faces, both of which appear to be feminine, and it spins around on stage to reveal either face. From the clips available, one side of the Beach Ball is blue, white and orange, and appears to be sweet; the other side is purple, white and orange, and looks a little more sour. Not much else has been revealed about the costume or who's inside it so far.
There are so many possibilities as to who may be hiding in the Beach Ball costume. Panelists Robin Thicke, Jenny McCarthy, Ken Jeong and Nicole Scherzinger are known for their wild and outlandish guesses, no matter what costume is on stage. They've guessed some celeb divorcees in the past and have even tried to stir up some drama by guessing host Nick Cannon's ex-wife, Mariah Carey, on multiple occasions. Surely, they will be pulling out all the celebrity feuds they can think of when it's time to start guessing. From Kim Kardashian versus Taylor Swift to Kim Cattrall versus Sarah Jessica Parker, Hollywood is full of celebrity feuds that could potentially be competing for the trophy. Whoever the pair may be, the two will hopefully remain civil with each other on The Masked Singer, at least while the cameras are on.
The Masked Singer airs Wednesdays at 8pm on FOX.
Next: The Masked Singer: Nick Cannon Says Mariah Carey Is Still Mad At Him
Source: TMZ