Thor's Just Unleashed One Of His Most Spectacular Attacks Ever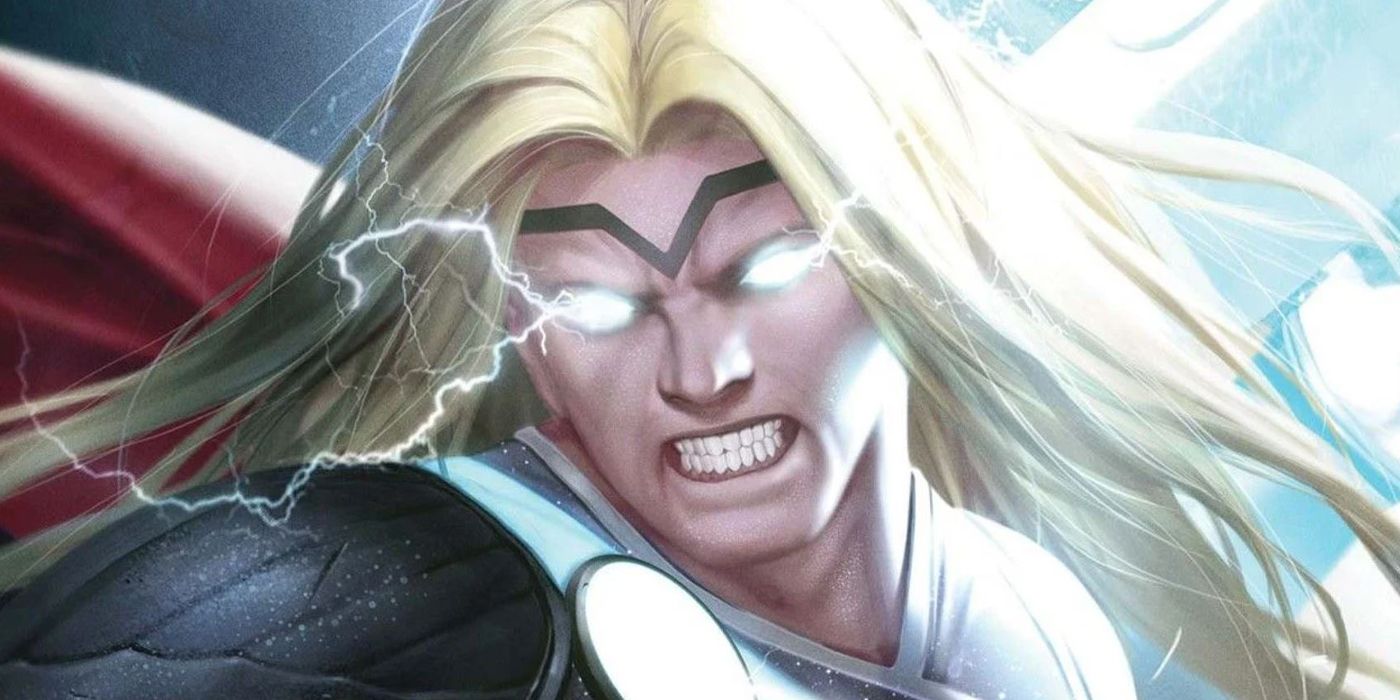 Warning! Spoilers for Avengers #49 by Marvel Comics below
Marvel's Thor just unleashed one of his most spectacular, showstopping attacks ever. In Avengers #49 by Marvel Comics, the Avengers have gone to Atlantis to stop a brainwashed She-Hulk from killing Namor the Sub-Mariner and destroying the entire city. However, when conflict breaks out and the superteam is forced to deal with the Winter Hulk, Thor makes a thunderous entrance that has stops everyone in their tracks.
The Avengers' greatest enemy currently in Marvel Comics is one of their own. After the Winter Guard broke into Avengers Mountain and captured She-Hulk, the Russian superteam tortured her, turning the hero in the Winter Hulk. The group created the Winter Hulk to pull off some of their most dangerous missions and assassinate those who stood in their way. One of her first targets was Namor the Sub-Mariner, but as She-Hulk arrives, she finds out that not only are the Avengers are on her tail, but that there's an ongoing coup occurring in Atlantis.
Related: Hulk Faces His Most Powerful Enemy Ever in Epic Series Finale
In Avengers #49 by Jason Aaron, Javier Garron, Flaviano, David Curiel, and VC's Cory Petit, She-Hulk touches down in Atlantis during a time of conflict, as Namor's rule is in the process of being overthrown. As She-Hulk and Namor fight one another, the Winter Guard tries to detonate a Gamma bomb that will wipe out Atlantis, while pinning the damage on the gamma monster. However, She-Hulk abandons the mission (as it reveals she was undercover) and calls for the Avengers' help. As chaos breaks out in Atlantis, Thor arrives on the scene and unleashes a powerful thunderstorm underseas - which is identified as an "act of God."
It's very cool to see Thor arrive in Atlantis and make a grand entrance with the thunderous display under water. In Okoye's report, the God of Thunder's attack is called a deep-sea supercell that's a literal "underwater thunderstorm." The people of Atlantis look on in shock and panic as Thor unleashes one of his most spectacular moves ever.
The question remains, can She-Hulk and the rest of the Avengers stop the gamma bomb from being detonated and prevent a new world war from breaking out? Or, will the world suffer massive casualties in Atlantis due to the attack on the city? Plus, they have to deal with a new gamma mutate, as Red Widow injected herself with She-Hulk's blood, transforming her into a monster. It's a tense time for the Avengers, as the mission is far from over - even if Thor made quite an incredible entrance to Atlantis, which's full effects are still unknown. Avengers #49 is in comic book stores now.
Next: Black Panther's Epic Iron Man Armor Showcased in New Cover Art