Tomb Raider Live Interactive Experience & Museum Exhibit Announced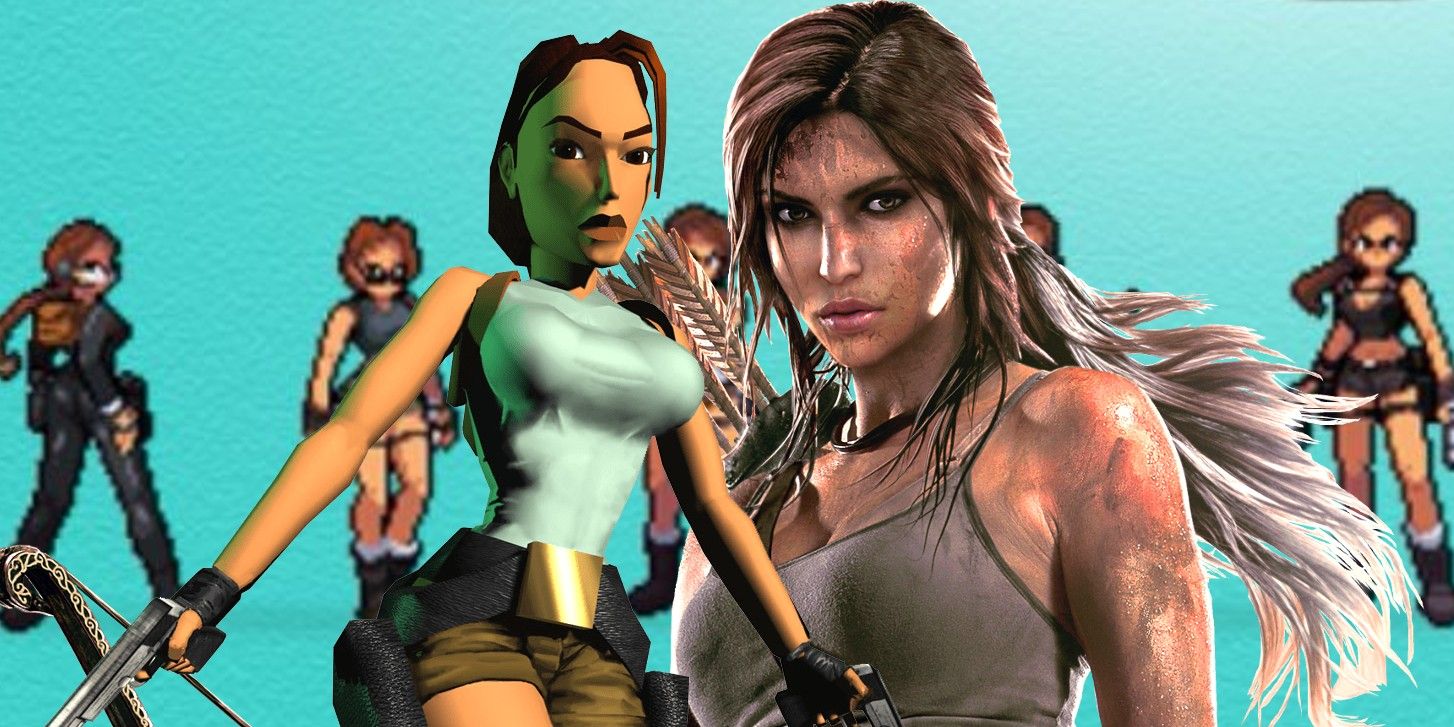 Square Enix has announced an official live interactive Tomb Raider experience and museum exhibit in honor of the series' 25th anniversary. Along with celebratory discounts for many of the Tomb Raider games across a series of digital storefronts, as well as the upcoming Netflix anime series, Lara Croft fans will soon be able to take part in an all-new interactive experience and learn more about the history of Tomb Raider.
The Tomb Raider franchise is one of the most iconic in video game history, inspiring countless other games as well as reboots, movies, and spin-offs. The games' protagonist Lara Croft is often considered to be the ultimate treasure hunter, earning herself worldwide recognition from millions of gamers since the franchise began in 1996. The series has advanced since its earliest releases and was rebooted in 2013 with a new Tomb Raider that kicked off another era of Croft, complete with a new background story and more depth of character. While many players are still holding out for news on the future of the Tomb Raider games, there's still plenty to look forward to thanks to the series' anniversary.
Related: Deathloop Has a Subtle Tomb Raider Easter Egg
Publisher Square Enix has outlined some of the upcoming celebrations for Tomb Raider fans, with those in the UK able to experience the series like never before thanks to Tomb Raider: The LIVE Experience. From Crystal Dynamics and Little Lion Entertainment, the London-based event will offer a fully immersive "genuine Tomb Raider adventure," challenging teams of participants to a "race against time as they help Lara Croft solve a mystery that will save the world." Those looking for a less hands-on celebration can also enjoy The World of Lara Croft - 25 Years of Tomb Raider exhibition, curated by the Storyworld museum in Groningen, the Netherlands. The exhibit will explore the history of the games and other media, looking into its art and design with content from the original games through to the reboots. Square Enix explains:
"Visitors will learn about design details, developer insights, and elements of Tomb Raider in the real world, including samples of the franchise's merchandise over the years and appearances of Lara Croft in movies and comics."
Both Tomb Raider: The LIVE Experience and The World of Lara Croft - 25 Years of Tomb Raider will be open sometime in 2022.
See the post on Twitter here.
While both the live experience and exhibition will likely be popular for those in the UK and the Netherlands, fans may be disappointed in a lack of new Tomb Raider game news. Earlier this year, Square Enix announced that Crystal Dynamics is working to unify the Tomb Raider timelines in what's assumed to be a new game in the series, but nothing further has yet been revealed. With the franchises' anniversary taking place on October 25, many had hoped for new details on the project, but it seems as though the developer isn't yet ready to reveal more on the future of Tomb Raider.
With new events, a movie sequel, the Netflix show, and more coming in 2022, it's possible that Tomb Raider fans won't have long to wait to find out more about Crystal Dynamics' next game plans. While 2021 is the series 25th anniversary, it seems like 2022 might have more to offer, which could potentially mean a trailer and official reveal is due sometime next year. For now, fans can revisit previous Lara Croft adventures thanks to discounts across Steam, GOG, PlayStation, Xbox, and more, with up to 89% off a range of Tomb Raider games in honor of the series' anniversary.
Next: Why Shadow Of The Tomb Raider Deserves A Second Chance
Source: Square Enix