Two New King of Fighters XV Characters Revealed At TGS 2021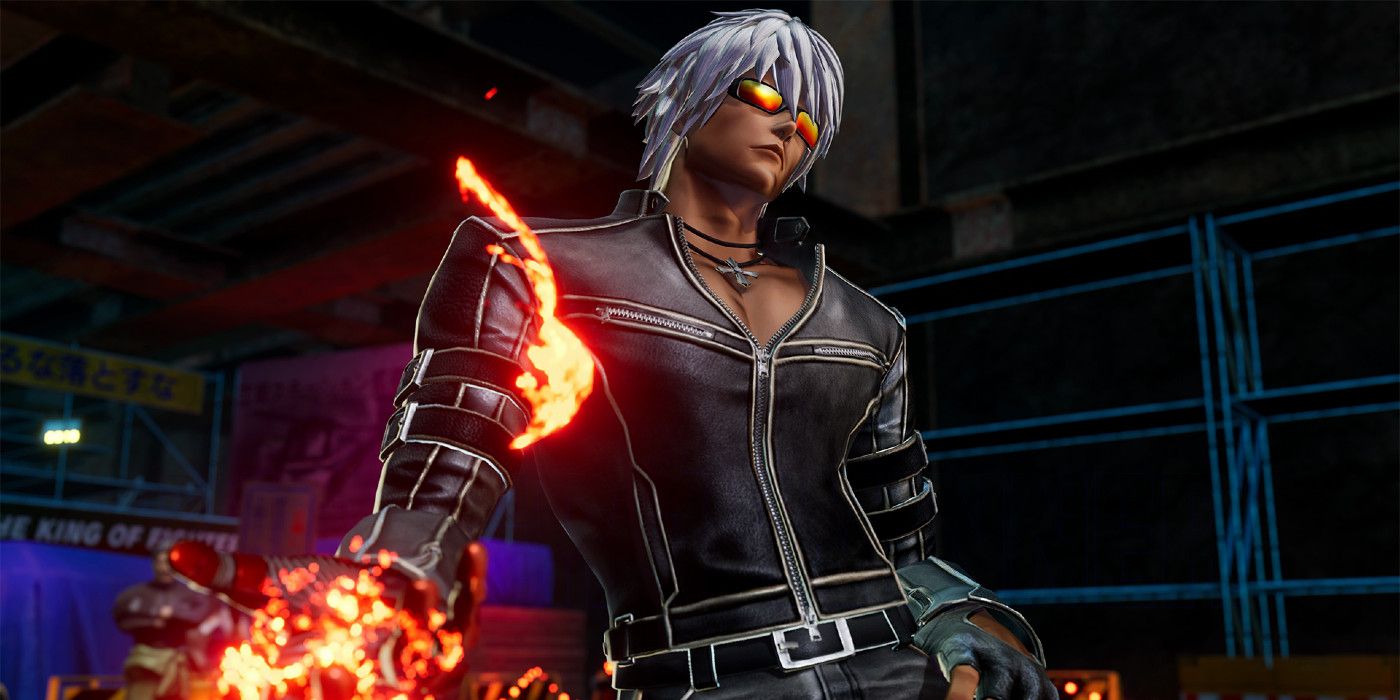 The King of Fighters XV developer SNK has unveiled two more characters for the upcoming fighting game at Tokyo Game Show 2021. Like many other events, Tokyo Game Show is an all-digital event this year, hosting livestreams from publishers and developers between September 29 and October 3.
After The King of Fighters XIV brought SNK back to the video game industry and met with relative success in 2016, The King of Fighters XV was announced during Evo 2019. However, the COVID-19 pandemic resulted in multiple delays for the game and a general lack of communication from SNK, although the company did confirm earlier this year that KOF XV will have rollback netcode. SNK has also been revealing more characters with greater frequency throughout 2021, and it just dropped details for two more of them.
Related: King Of Fighters 15 Athena Asamiya Character Trailer Released
During its Tokyo Game Show 2021 livestream, SNK debuted another two playable characters coming to The King of Fighters XV. The first is the fan-favorite amnesiac K' (pronounced kay-dash), who first appeared in The King of Fighters '99 as a genetic clone of protagonist Kyo Kusanagi. The second is Isla, an all-new fighter who wields spray paint and a power similar to KOF XIV's Hero Team leader Shun'ei. She will serve as his rival in KOF XV, but her other two team members are still a mystery for now.
Watch the King of Fighters XV showcase on YouTube here.
The stream showed off plenty of gameplay for both new characters, as well as a lot of info about the universal systems and roster of KOF XV. The full game will include 39 fighters, featuring many classic team members along with the protagonists from every saga in KOF history. The new Shatter Strike mechanic can absorb one hit before counterattacking an opponent with the right timing. A quicker version of Max Mode also allows players to cancel animations to extend combos, similar to the Roman Cancel system in Guilty Gear.
In spite of the unfortunate effect that the pandemic has had on The King of Fighters XV, the game still seems to be shaping up nicely for its launch in February 2021. Fans have been worried about SNK and its games for many reasons lately, especially after the developer was all but bought out by a Saudi Arabian company near the end of 2020. If anything, though, KOF XV looks like it could be a testament to SNK's creative integrity and talent in the face of all the changes the company has been through in the last few years.
Next: Why Did The King Of Fighters Change Its Naming System?
Source: SNK/YouTube