WB's Smash Bros-Like Fighting Game Character Leak Includes Gandalf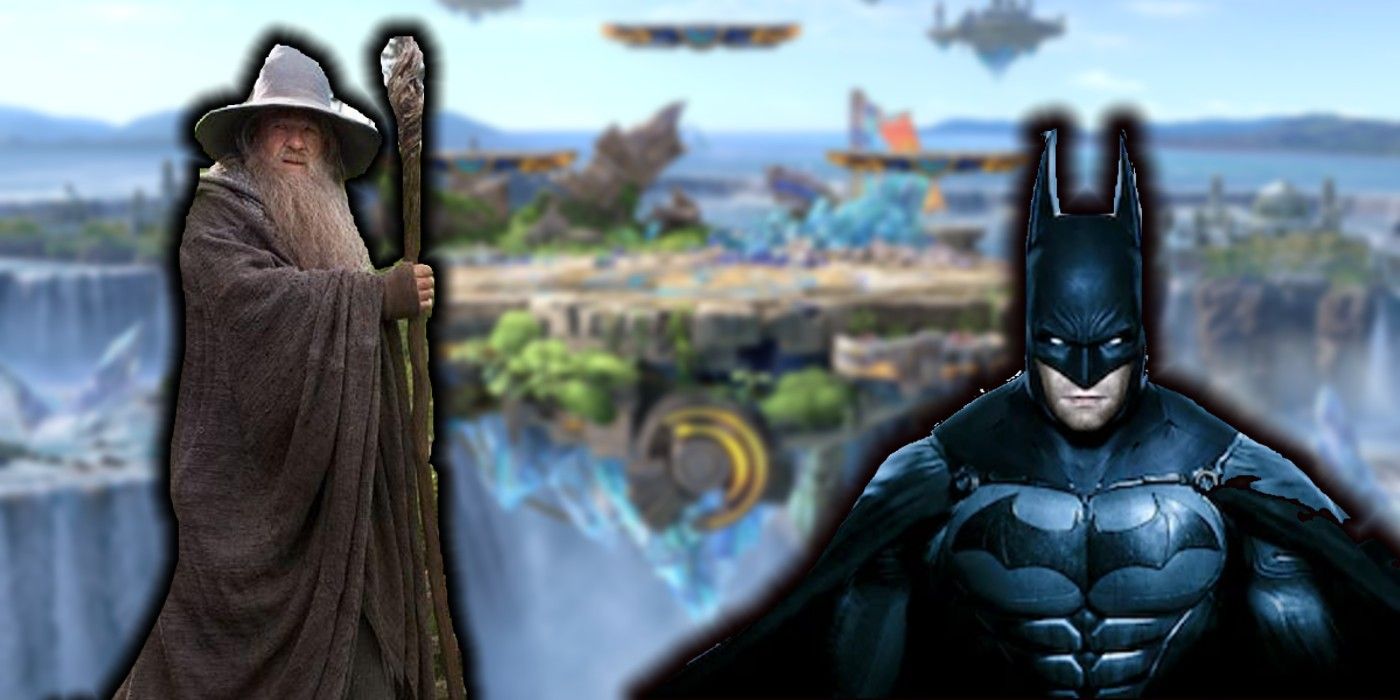 The roster of Warner Bros. Super Smash Bros-like game, Multiversus, has reportedly leaked online and it includes characters like Gandalf and Batman. Although it has yet to be officially announced, there is no shortage of rumors swirling about WB's new Smash Bros-esque fighter. There's a lot of conflicting information, but this new roster leak seems to give a general idea of what to expect from the mysterious new game
When rumors began, it was reported that Mortal Kombat developer NetherRealm is making the WB fighter, but this was quickly denied. The project is one of many successors to Nintendo's hugely successful Super Smash Bros franchise, which just added its final DLC character to Super Smash Bros. Ultimate in October. The game will no longer receive any future content updates after a massive multi-year run that kept the game's momentum alive on Nintendo Switch. Since then, Nickelodeon released its own fighter which was well-received by fans, but it's still missing some elements such as voiced characters.
Related: Nickelodeon All-Star Brawl Review: In Need Of Fine Tooning
Warner Bros seems to want in on the action and is developing a game titled Multiversus. The developer of the game remains a mystery, but Team Liquid member Hungrybox posted a leaked screenshot of at least a partial roster of characters. There may be more, but the image suggests that Gandalf, Batman, and Shaggy are in the Smash Bros-like fighter. It's a relatively small roster, so it seems likely there will be more added over time. Hungrybox also reported that the game will have cross-play and will be free-to-play, which could mean post-launch characters will be available à la carte.
It's unclear when Warner Bros will make the official announcement at this time. The next prominent event is The Game Awards in December which would be ideal if the publisher wants to release the game sometime in the first half of 2022. Of course, it could also just announce the game on its own terms, but it would probably get more attention at the awards ceremony.
Warner Bros is reportedly planning a new Mortal Kombat with NetherRealm before the developer tackles Injustice 3, so the publisher has plenty of fighting games for all audiences. Multiversus also has high potential as a fighting game given Warner Bros. extensive history and almost neverending vault of iconic IP. If this is just the starting line-up, the post-launch support could keep them going for years on end with other DC heroes, cartoon characters, and many others.
Next: Why Nickelodeon All-Star Brawl Makes Ren & Stimpy A Single Fighter