Wild Guns Reloaded Collector's Edition Includes SNES-Style Game Box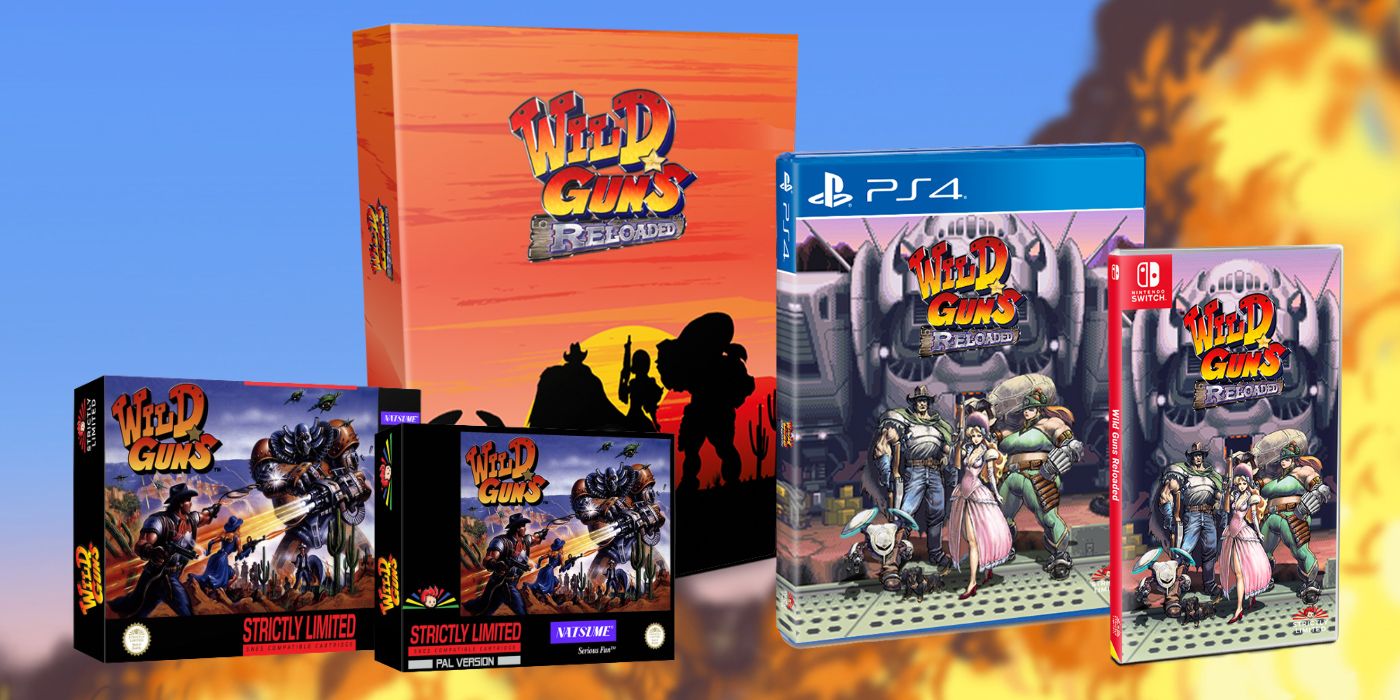 The classic sci-fi western shoot 'em up Wild Guns Reloaded will soon be receiving a limited edition physical release, available for both the Nintendo Switch and Playstation 4. Wild Guns Reloaded, an enhanced and upgraded version of the classic SNES title Wild Guns, came out in 2017 and garnered acclaim for its expeditious arcade gameplay and memorable additions that kept players coming back for more.
Beginning on October 3rd, fans will be able to choose between a Limited and Collectors edition of Wild Guns Reloaded to physically pre-order, as revealed on the Strictly Limited YouTube channel. The Limited Edition will feature a physical copy of the game for $34.99 and is limited to 2,000 copies for the Nintendo Switch and 1,000 copies for the PlayStation 4. As for the Collector's Edition, it's filled with bonus bits such as stickers, a keychain, a postcard set, and much more, with only 1,500 copies for the Nintendo Switch and 700 copies for the PlayStation 4 available for $81.99. Additionally, Strictly Limited Games is releasing a physical cartridge of the SNES version of the game in a retro-styled box, with an NTSC/PAL reprint and manual. There will be 1,300 copies of the NTSC version, whereas the PAL version will only have 700 copies available.
Related: Nintendo Switch Online Will Still Add Game Boy Color Games, Says Insider
Released on the SNES in 1994 and developed by Natsume, Wild Guns mixed the Wild West with a futuristic yet retro-steampunk setting with arcade gameplay that tested players' gaming skills. While the enhanced version came out nearly 7 years ago, the title is following in the steps of many others and receiving a limited-time physical release to preserve its lasting influence in the western shooter gaming genre.
Next: The Worst-Selling Console From Each Generation That Deserve More Love
Wild Guns Reloaded is available now on Playstation 4, Nintendo Switch, and PC.
Source: Strictly Limited Games/Youtube