Young Sheldon: The Real Reason For George's Season 5 Outburst (Not Mary)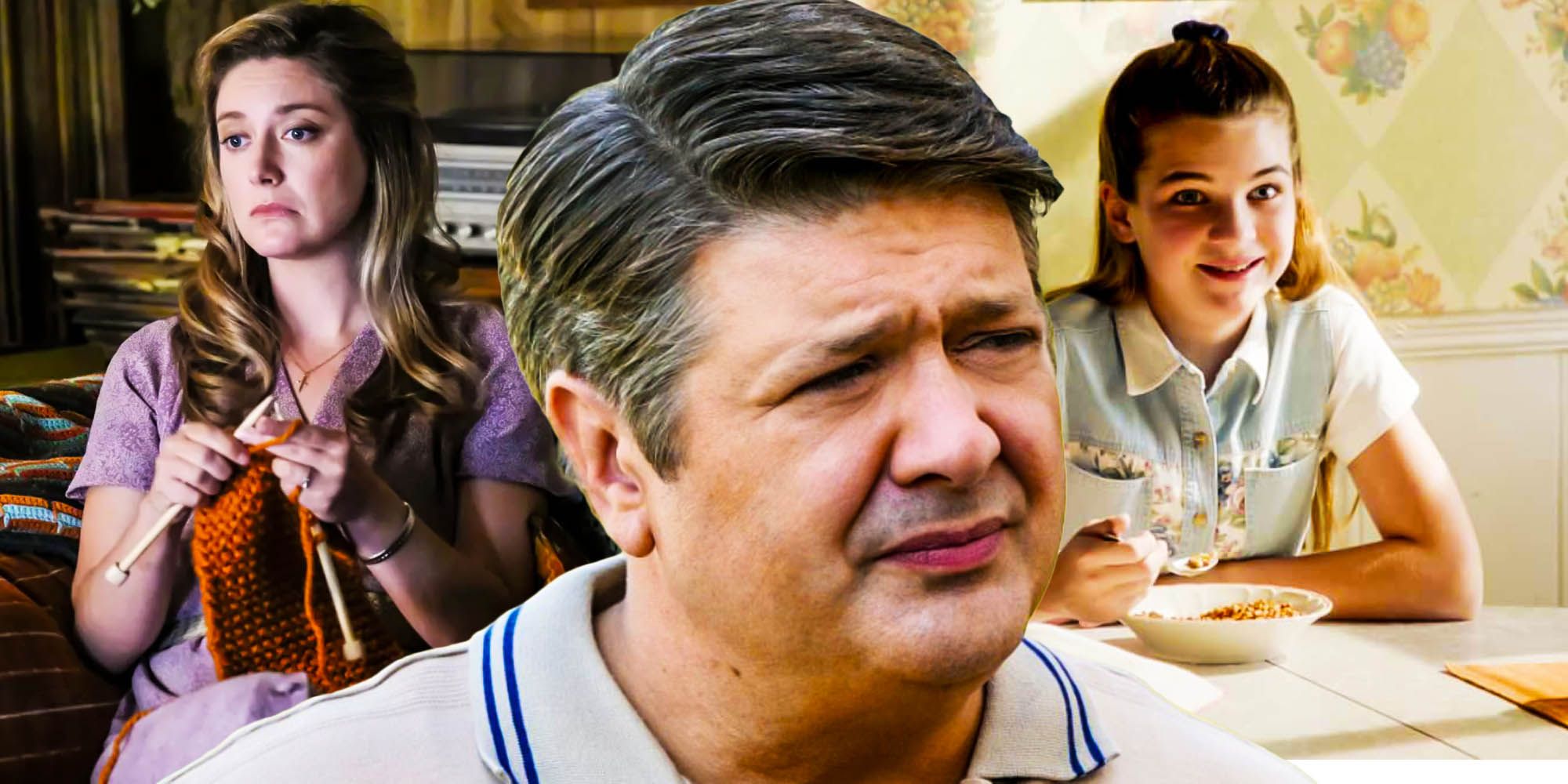 Young Sheldon season 5 recapped George's (Lance Barber) outburst about being unhappy, and it made it clearer that Mary (Zoe Perry) didn't trigger it; instead, it had everything to do with Missy (Raegan Revord). The CBS sitcom returned after a slightly longer summer break with fresh new episodes. Despite the hiatus, the Young Sheldon season 5 premiere picked up exactly where season 4 ended, addressing its cliffhanging finale
The Big Bang Theory spin-off may very well be laying the groundwork for George's cheating scandal. In the Young Sheldon season 4 finale, Missy struggled with her first romantic problem. Everyone tried consoling her, but nothing worked. Her bad mood soon took over the whole Cooper household, culminating with an intense argument between George and his wife. In the end, he confessed that he's miserably unhappy with the state of his personal life — something that he only briefly alluded to earlier in the season. For someone who is mostly reserved, it was surprising to see George be vulnerable in front of Mary and Georgie (Montana Jordan). But while it seemed like his wife's nagging was what pushed him over the edge, she wasn't what really caused his breakdown.
Related: Young Sheldon: What Was George Going To Say To Brenda? Would He Cheat?
George's unusual flare-up after the Young Sheldon season 4 finale had everything to do with his previous interaction with Missy. To be fair, the Cooper patriarch has really been underappreciated for his efforts. While he was painted as the bad guy by grown-up Sheldon (Jim Parsons) and Mary in The Big Bang Theory, George is actually a decent dad in Young Sheldon. He sacrificed a lot to ensure the future of his kids, not to mention catering to his wife's wishes. When he was offered a better job at a different school, he refused it because Mary didn't want to move away from her mom. Despite all of this, he's mostly either ignored or insulted at home. Mary tends to nag him for supposedly doing nothing, while Sheldon and Georgie don't connect with him unless they need something from him. But, George has a special bond as a dad in Young Sheldon with Missy. So when she pushed him away, he was devastated and felt all the more unneeded.
Eventually George and Missy patched things up; she sought her dad to apologize for being mean to him when he came back home from the hospital. Notice that even though Sheldon was rude to his father as well, he didn't take the time to say sorry for his behavior. This illustrates how insensitive and ignorant he can be when it comes to George. Granted that neither of the kids caused the Cooper patriarch's emergency health scare, Missy was nagged by her conscience. Knowing full well that she inadvertently hurt her dad motivated her to say sorry. Interestingly, this was also the reason why the Young Sheldon dad felt so uneasy while listening to the story about her boyfriend supposedly cheating on her. It mirrored his previous interactions with Brenda, and that freaked him out.
Unlike her brother and mother, Missy never really badmouthed her dad in The Big Bang Theory — yet another indication that she got along with him the best. Despite their recent issue, it's safe to say that they will continue to have a great relationship moving forward in Young Sheldon. Unfortunately for the Coopers, George's good relationship with his daughter won't be enough to stop him from having an affair which will effectively break up their family.
More: Jim Parsons' Exit Saved The Big Bang Theory From Destroying Itself