10 Cheesy Christmas Movie Tropes That Audiences Still Love
At Christmastime, holiday movies are always popular. To this day, movies like Miracle on 34th Street and It's a Wonderful Life are still played and enjoyed year after year, despite being originally released in the 1940s. The genre has come a long way since those early years, with perennial favorites like A Christmas Story, The Santa Clause, and Home Alone being released in the '80s and '90s.
RELATED: 10 Holiday & Christmas Movies That Keep Getting Better With Age
The new millennium saw a further wave of holiday hits like Love Actually, Christmas with the Kranks, and of course, the boom in Hallmark Channel Christmas movies, which has since become a popular trend for other networks like Lifetime and even Netflix. Throughout the years, many holiday movie cliches have formed, but that hasn't stopped audiences from loving every single one of them.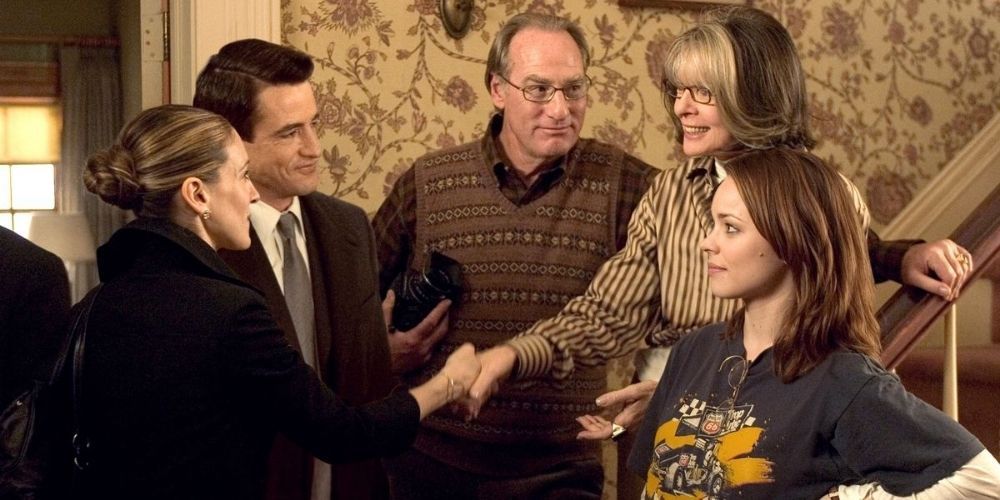 Christmas movies love featuring high-strung, overworked women. Some of the best examples are Laura Linney's character in Love Actually, or Sarah Jessica Parker in The Family Stone. This stereotype is even more pervasive in made-for-TV holiday movies, such as the high-strung ad exec in Hallmark's Holly's Holiday or the overworked attorney in Lifetime's The Spirit of Christmas. In general, these stories follow the womens' journies of learning what's really important during the holidays...friends, family, and in most films, finding love.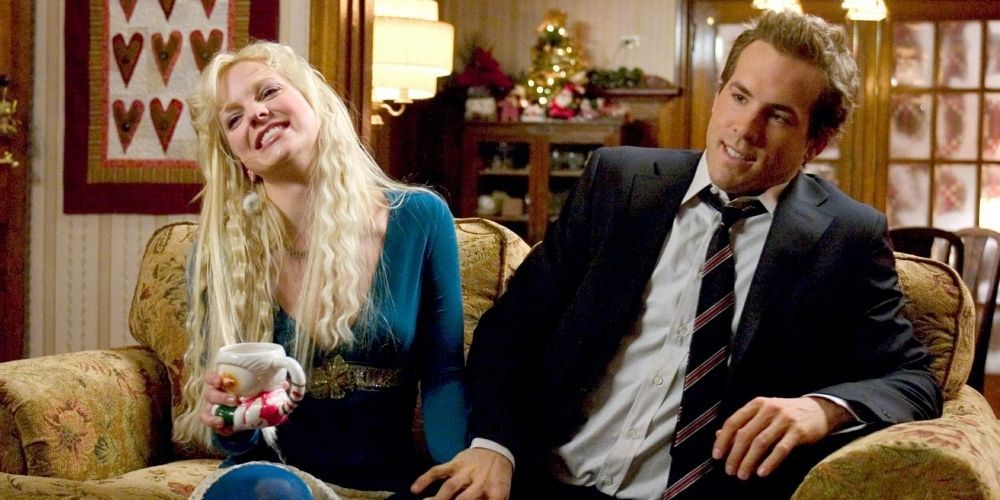 For some reason, it always seems like Christmas movies are either set in large cities like Chicago or New York, or they're set in charming small towns. And when the movies are set in small towns, it's almost always about someone who now lives in a big city and is coming home to visit family. Examples of this are everywhere, like Just Friends, which starred Ryan Reynolds, the poorly-received Love the Coopers, numerous Hallmark movies like Small Town Christmas, and many, many more. This trope is understandable, however, as many people visit home for the holidays, making it a relatable and realistic plot device that a lot of audiences can relate to.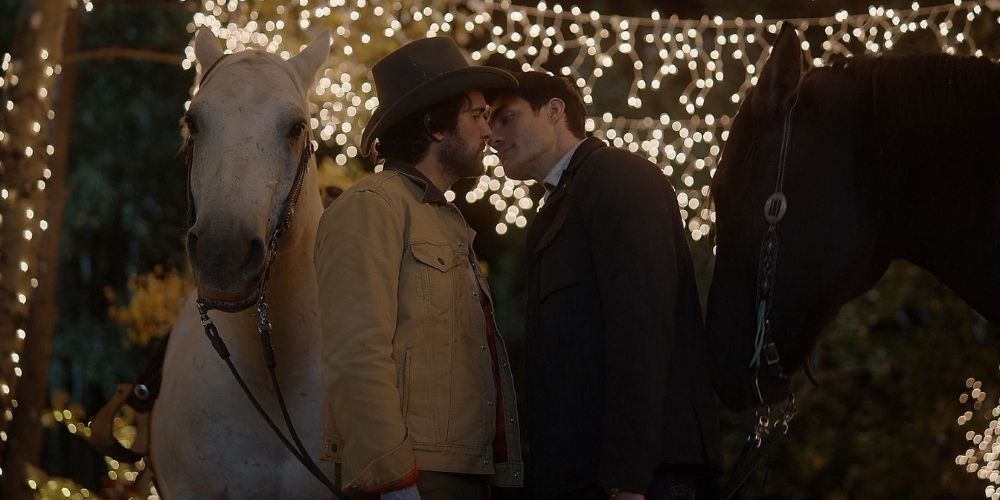 In Christmas movies, it's rare to find a character who works a normal salaried 9-5 desk job. Never do audiences see someone who works at a bank or who is a customer service representative. If they're not high-strung and overworked, then they're working some kind of unusual or creative job.
RELATED: 10 Best Movies Like The Princess Switch 3
In The Princess Switch, Vanessa Hudgens is a baker, in Dashing in December, the family runs a ranch; Hallmark's A Gift to Remember focuses on an employee at an independent bookshop; and Hallmark's newest film, You, Me, and the Christmas Trees is about an evergreen tree expert and the owner of a Christmas tree farm. The careers in Christmas movies normally cause audiences to roll their eyes, but also, are often more interesting than a more common job.
If counting made-for-TV Christmas films on Hallmark and Lifetime, as well as Netflix's large library of romantic holiday films, it's safe to say that an overwhelming majority of Christmas movies center around finding love. From Love Actually to Let it Snow, Operation Christmas Drop, The Knight Before Christmas, Christmas in the Wild, The Family Stone, the examples are everywhere. During the Christmas season, it's clear that audiences want romance and continue to crave more films about finding love, so it's no surprise so many are romantic.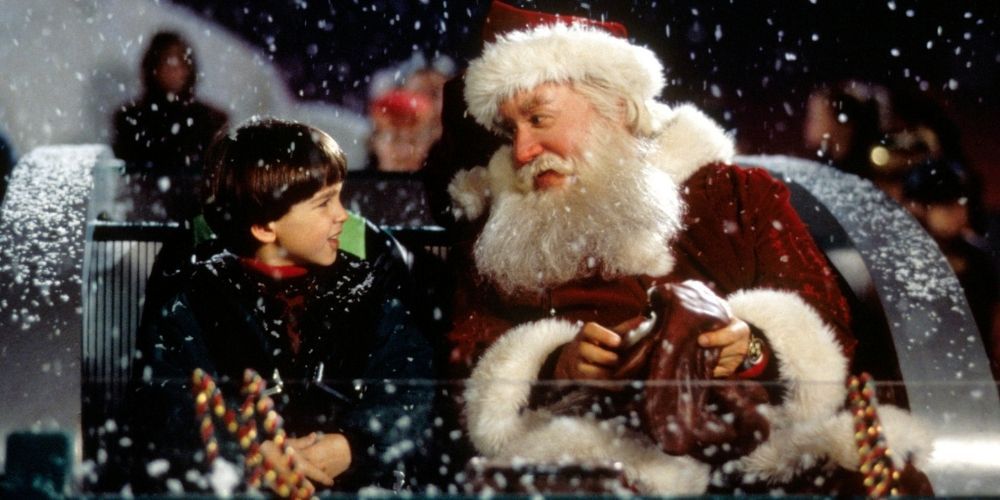 If a Christmas movie involves a child, they're always the ones who actually know what's up. In The Santa Clause, it's Charlie who teaches his dad the true meaning of the holiday and the importance of being Santa. In The Grinch, it's Cindy Lou Who who knows the true meaning of friendship and community.
RELATED: 10 Holiday Movies That Didn't Age Well
Even in Disney's The Ultimate Christmas Present, it's the kids who manage to alter Los Angeles' weather and help Santa...all while their parents bumble around aimlessly, lost in a blizzard that brings LA to a standstill. When it comes to Christmas movies that involve kids, they're always the smartest characters.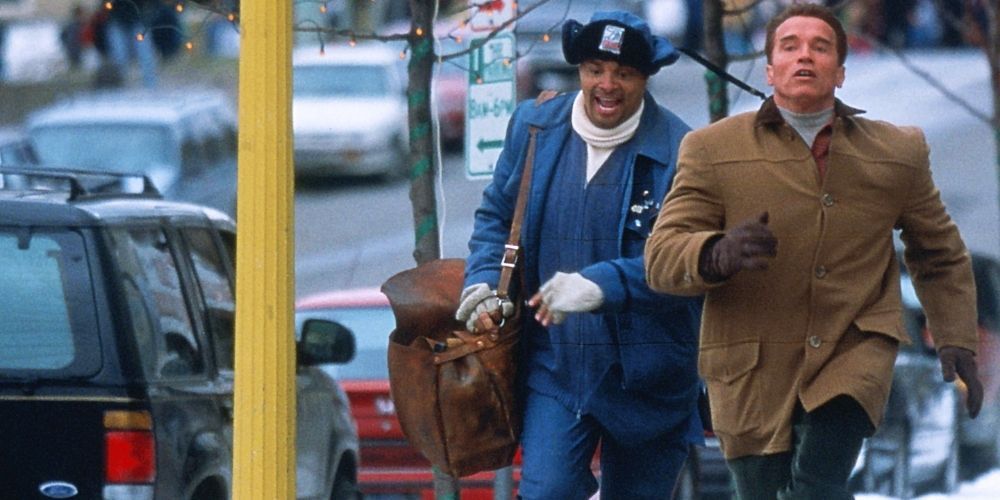 During the holidays, everyone is just too busy...so how could they possibly have the time to report blatant crimes? Crimes like sawing down a pine tree and having it smash through a neighbors window in Christmas Vacation, or the endless attempts at theft in Jingle All the Way. In Home Alone, the crime of child endangerment is even completely ignored by the cops themselves, which in any other circumstance, would have resulted in Child Services being called to the McCallister home. It seems that during the holidays, no crime is too large to be ignored.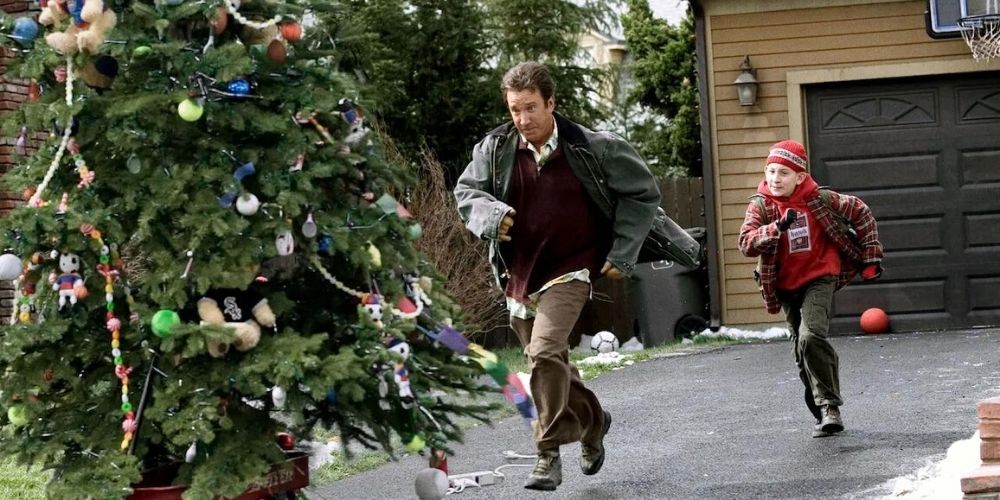 In holiday movies, crimes may be easy to commit, but putting up the holiday decorations is clearly one of the most difficult tasks imaginable. Falling off roofs in Christmas with the Kranks, causing a power outage from too many lights in Christmas Vacation, and even the epic neighborhood-destroying decorating competition in Deck the Halls...it's rare to find a character in holiday movies who can simply string together some lights without ruining the lives of everyone around them. Fortunately for viewers, their misfortune leads to endless hilarity that keeps audiences coming back for more.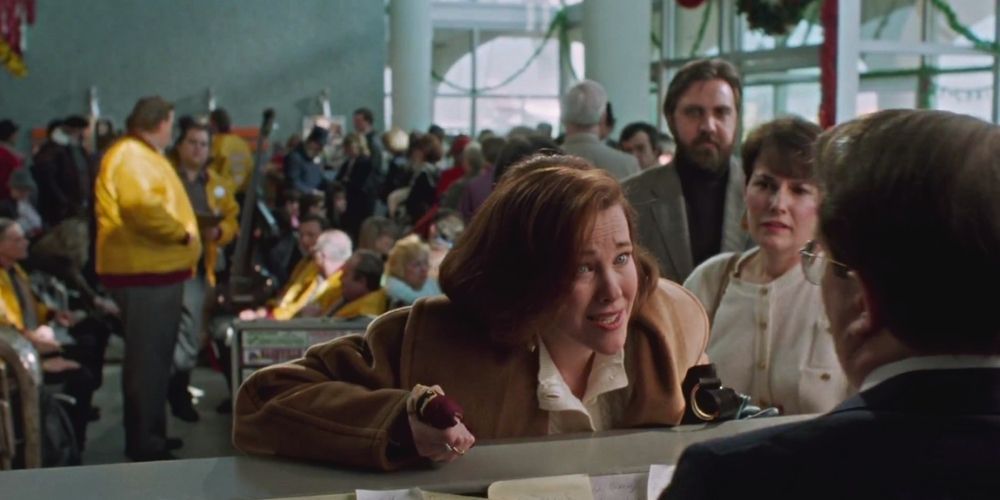 Another time-honored tradition in holiday movies is the struggle to get from point A to point B. The chaotic dash through Chicago's O'Haire airport has become one of the most memorable scenes from Home Alone, a road rage incident is the opening scene of Christmas Vacation, and Planes, Trains, and Automobiles is literally a whole movie about how hard it is to get home for the holidays (albeit Thanksgiving, not of Christmas).
RELATED: 10 Best Travel Movies Of All Time
Even the Grinch's frenzied sleigh ride down the mountain towards Whoville is a great example of how travel is always a hectic and tumultuous trope in holiday films. This cliche does make sense, however, since Thanksgiving and Christmas are the busiest travel seasons of the year...and are normally filled with pandemonium and chaos.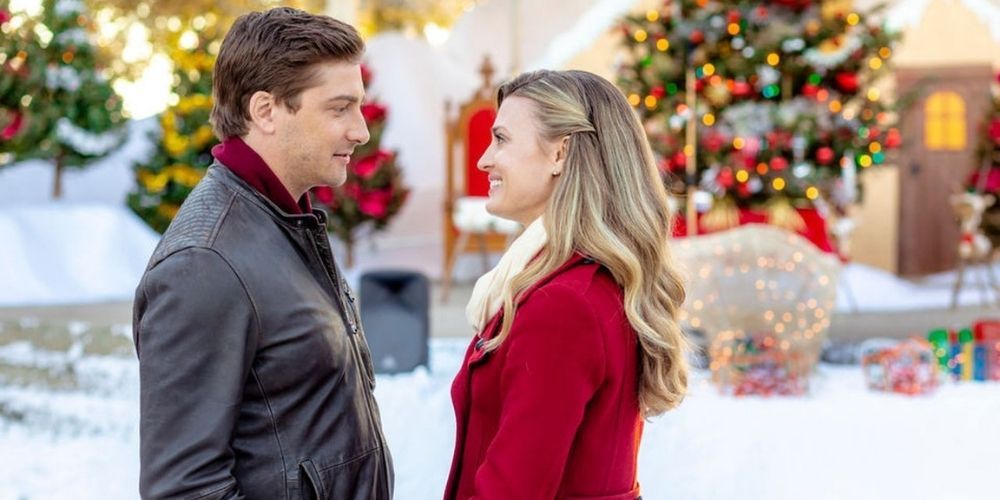 Even though a vast majority of Earth's population lives in areas that don't see snow on Christmas, in holiday films, the snow always seems to arrive at just the right time. Examples include Miracle on 34th Street, A Christmas Story, Home Alone, Christmas with the Kranks, Last Holiday, Hallmark's The Christmas House, just to name a few. Somehow, the families in these movies are always blessed with a white Christmas.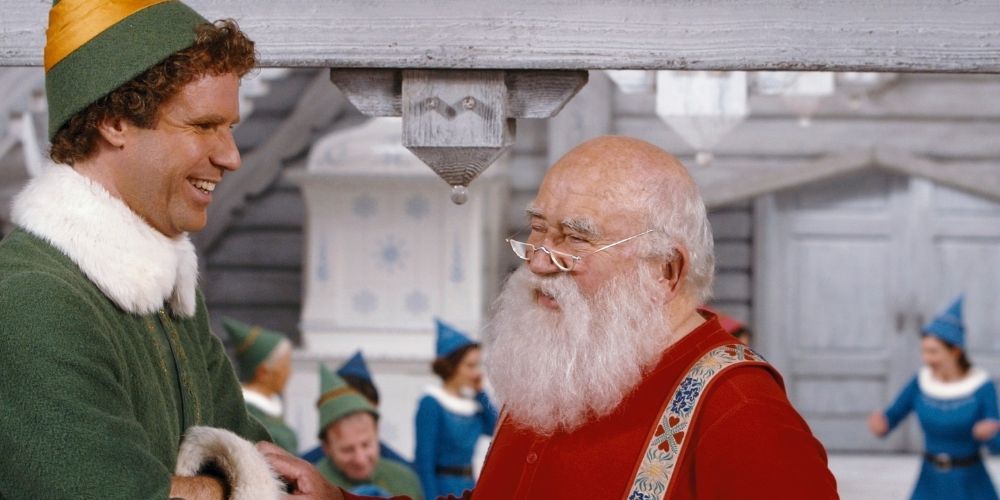 In films like Elf, The Santa Claus, Noelle, and Fred Claus, it's revealed that Santa is real and has been delivering gifts to kids all these years. What's even stranger is that the parents in these movies also seem shocked to discover that Santa is real...which, if they were good parents, they probably should have realized that their kids were receiving presents they didn't buy all these years. Regardless of that obvious ever-present pothole, audiences both young and old can't get enough of movies that uncover the magic of Santa Claus.