10 Most Played Adele Songs In Movies & TV | Screen Rant
After a long absence from the music scene, Adele came back with the hit song, "Easy On Me." The song is part of her forthcoming album, 30, and already has millions of views on YouTube. Similar to most of her songs, "Easy On Me" has beautiful lyrics delivered to perfection by Adele's breathtaking voice.
RELATED: 10 Best Music Videos About Mental Health
According to IMDB, Adele has an Oscar to her name, along with 31 other awards. It's no wonder many of her songs from previous albums such as 19, 21, and 25 are featured in a variety of TV shows and movies. Whether the songs are playing in the background or a character is singing them, Adele's music adds something special to the movies and TV shows. Tunefind.com helps showcase where her music has been featured.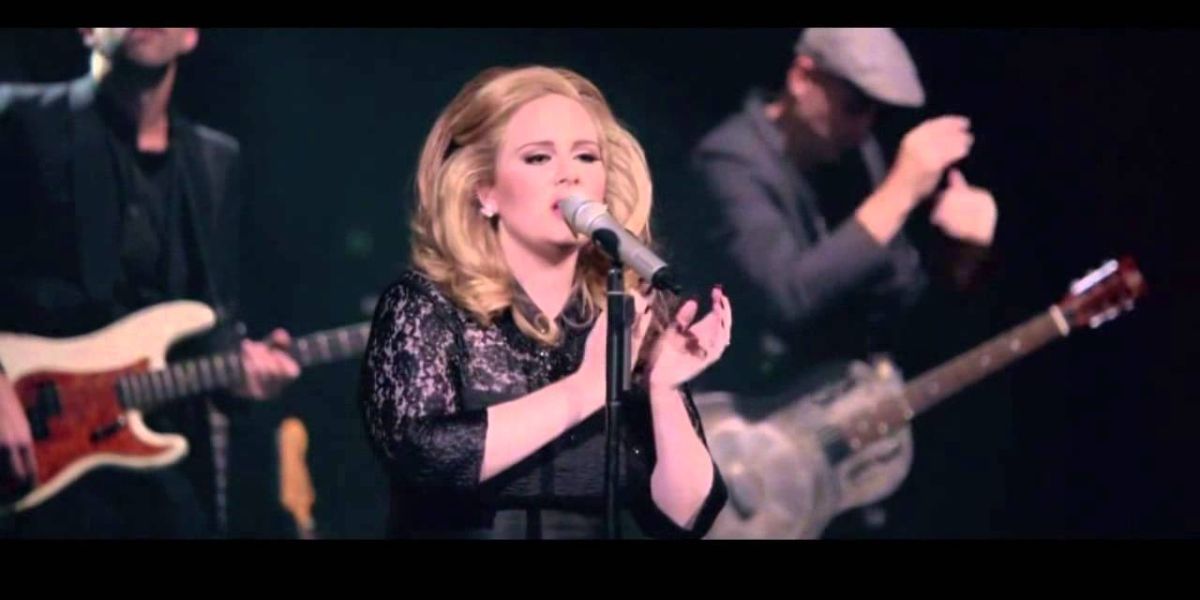 "Rumour Has It" is unlike most of Adele's popular songs, with a fast, upbeat tune rather than a slow, reach-into-the-soul one. In this one, she sings about how a past lover regrets leaving her for someone else.
Despite breaking the pattern of most of her popular songs, "Rumour Has It" is one of the most used songs from the artist, having been featured on Ringer ("That's What You Get For Trying To Kill Me"), So You Think You Can Dance (season 8, episode 4), and Grey's Anatomy ("This is How We Do It").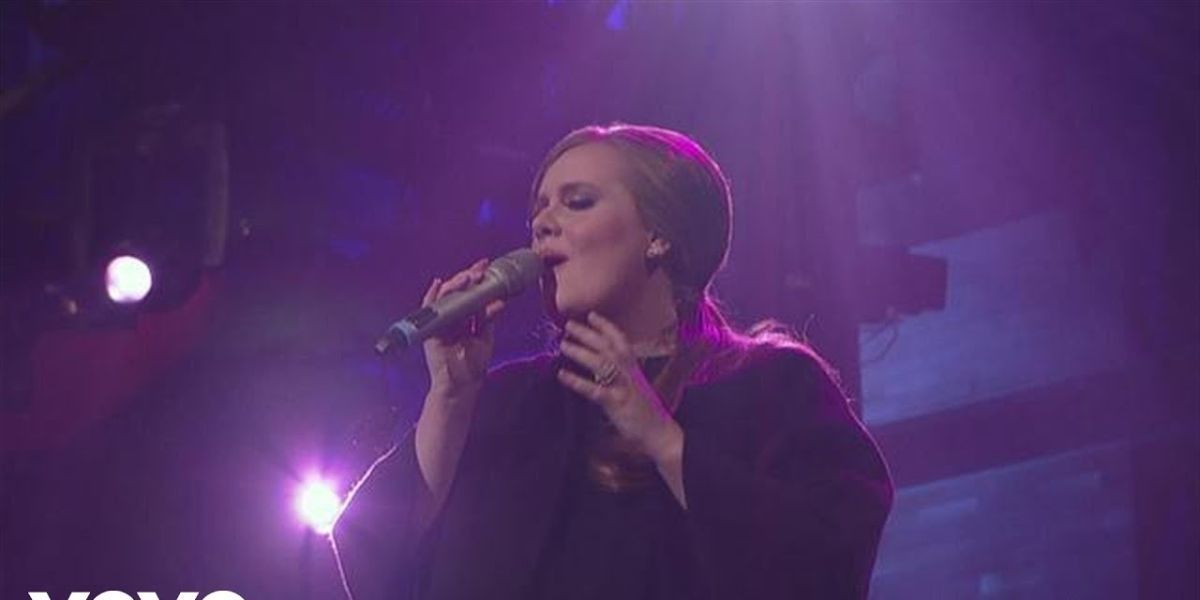 As the name suggests, "Lovesong" is a simple love song where Adele sings about how being alone with her partner makes her feel whole, young, fun, and at home. She perfectly expresses everything that someone in love feels with the fun, upbeat music and lyrics.
Like many iconic songs in movies, "Lovesong" makes the scene it's featured in better and more memorable. The song is featured in an episode of Homeland ("Game On"), Unforgettable ("Lost Things"), CSI: Miami ("Stiff"), The Secret Circle ("Loner"), and Nikita ("Girl's Best Friend").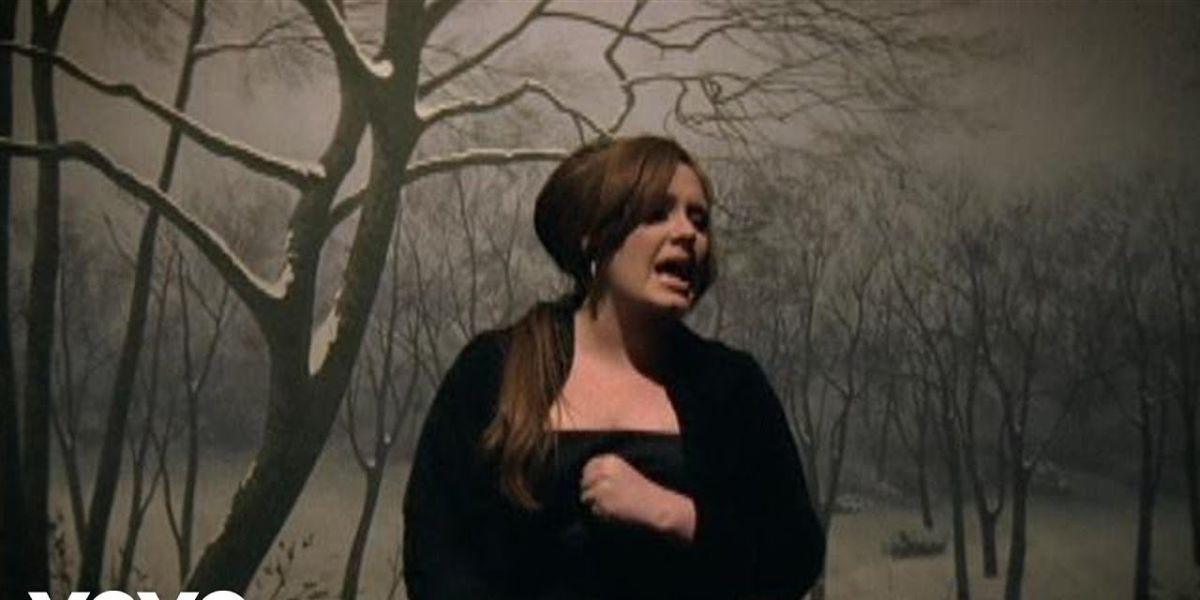 The timeless brilliance that is Adele's "Hometown Glory" incites nostalgia in many as she sings of everything she loves about her hometown. Like most of her songs, it's slow and soulful, filled with everything that everyone loves about her music.
"Hometown Glory" was featured in The Voice (Season 21, episode 2), So You Think You Can Dance (season 9, episode 10), The Hills ("It's On B**ch"), 90210 ("Love Me or Leave Me"), One Tree Hill ("Life is Short"), and Grey's Anatomy ("Freedom (2)").
Adele has many hit songs across her albums, but "Hello" is one universal favorite for many. From her entrancing vocals as she sings of regret of lost love to the touching lyrics, the song is a memorable one that many fans know by heart.
RELATED: 13 Taylor Swift Songs Most Played In Movies & TV
In addition to a modified version performed by Adele herself along with Roots and Jimmy Fallon, "Hello" has been featured several times on other shows like Love Island UK (season 4, episode 52), and Caroline referenced one of the lines in 2 Broke Girls ("And the Two Openings: Part One").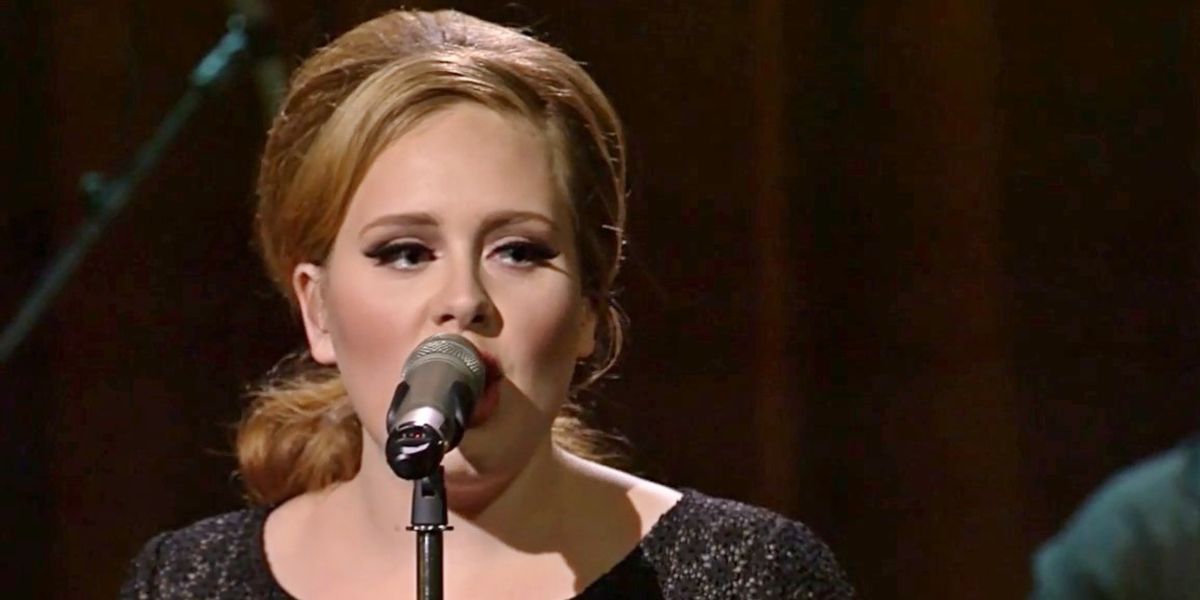 "Right As Rain" isn't one of Adele's most popular songs, but it's been used in some famous movies and television shows. In the song, she poses the question, "who wants to be right as rain?" and goes on to say it's actually more exciting when something is wrong.
In Bridget Jones' Baby, the song plays in the background while Bridget complains to Shazzer about gaining weight. Ugly Betty also uses the song for Daniel and Mollie's dance during their wedding in the season 3 episode, "In The Stars" and the best part is that Adele actually guest stars in Ugly Betty in that episode singing the song, which fits their situation perfectly as Mollie's cancer hangs above their heads throughout their nuptials.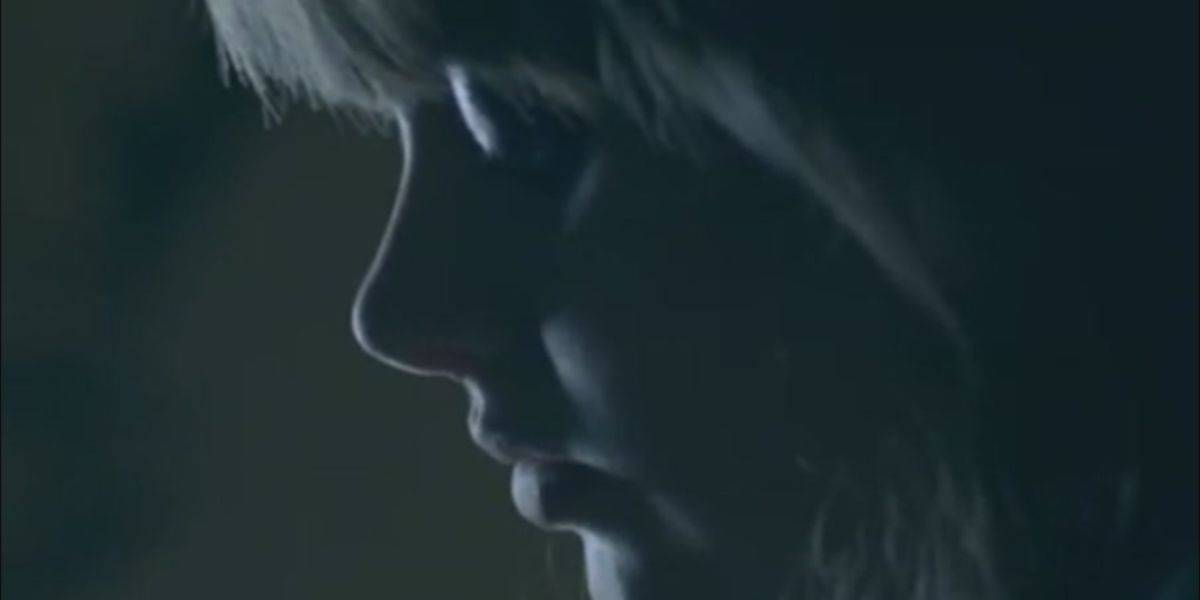 Out of all of Adele's songs, "Make You Feel My Love" has been used in a lot more TV shows and movies. In the beautiful ballad, Adele sings of all the things she would do and sacrifice to show how much she loves her significant other.
It's a fitting background song for a wedding in Parenthood ("My Brother's Wedding") and also features in the pilot episode of Against the Wall, Bones ("The Change In The Game"), One Tree Hill ("Every Picture Tells A Story"), and many more.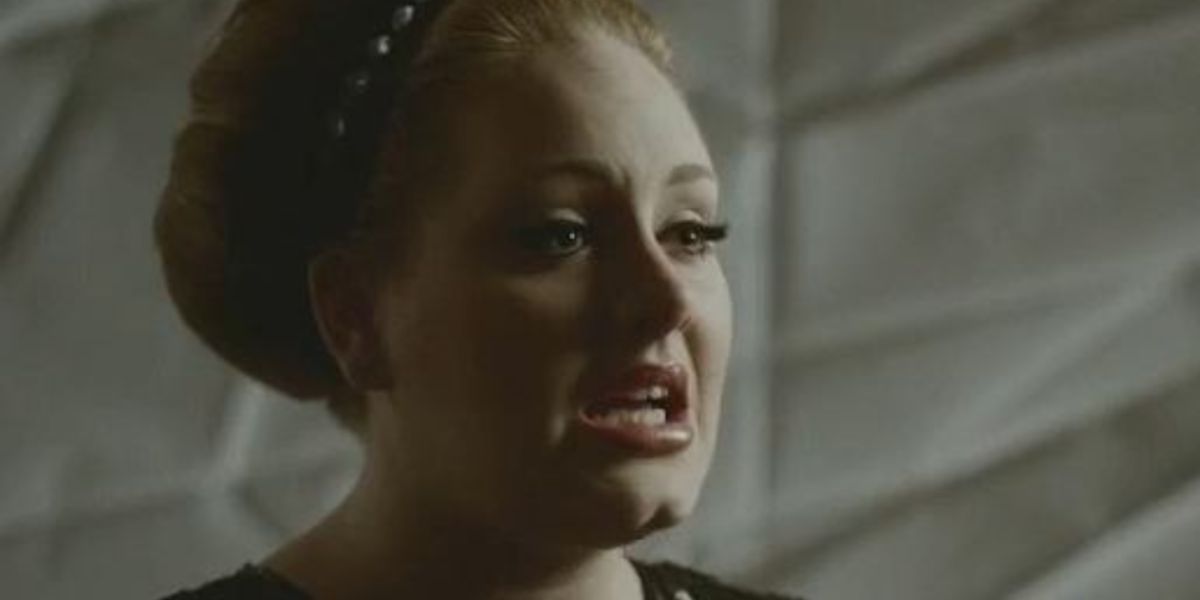 "Rolling in the Deep" is a song about regret and Adele's words speak of grief over all the things that they could have had if only her loved one hadn't played with her heart. It's another chart-topper, popular for Adele's gripping delivery of the words that accurately portray her pain and heartbreak.
The sentiment is fitting in most of the scenes from TV shows and movies where the song is used. From Blair and Chuck's kiss in Gossip Girl ("The Wrong Goodbye") to Adrianna going to win Navid back, not knowing he was hooking up with Silver at the time in 90210 ("All About A Boy"). The song also features in One Tree Hill ('Flightless Bird, American Mouth"), Enlightened ("Burn It Down"), I Am Number Four, and Skiptrace.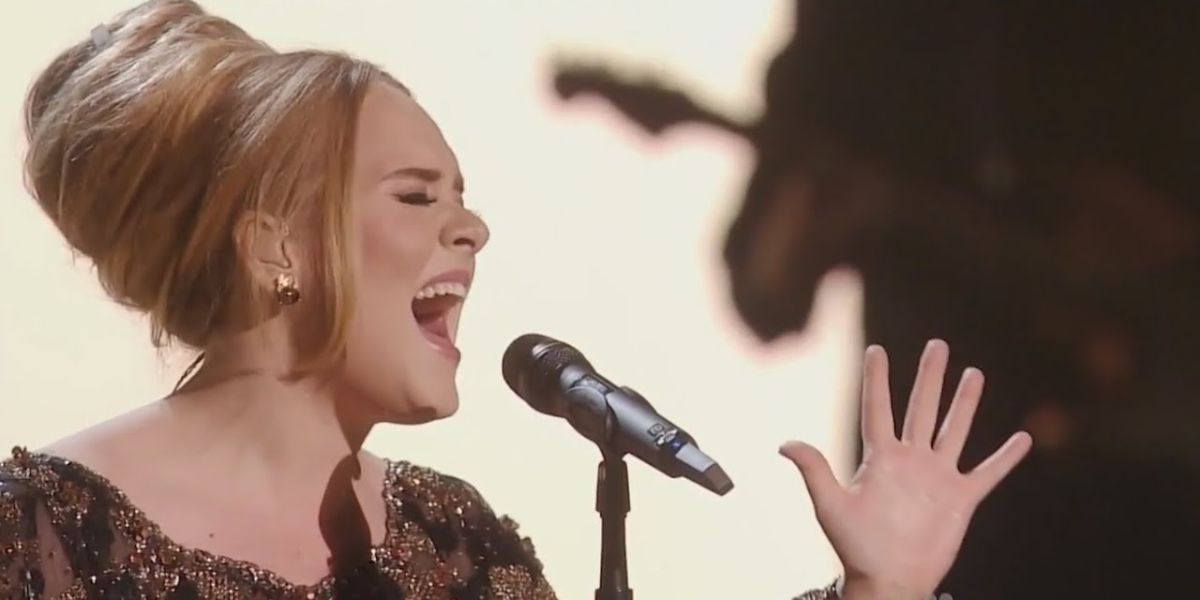 Adele uses figurative speech in "Set Fire To The Rain" where she sings of a lover with another side to them that leads to the destruction of their relationship and how it hurts for her to end it, even though she knows that's what needs to be done.
RELATED: 10 Beyoncé Songs Most Played In Movies & TV
The most notable uses of the song are on The Voice (season 2, episode 14) and So You Think You Can Dance (season 8, Episode 18).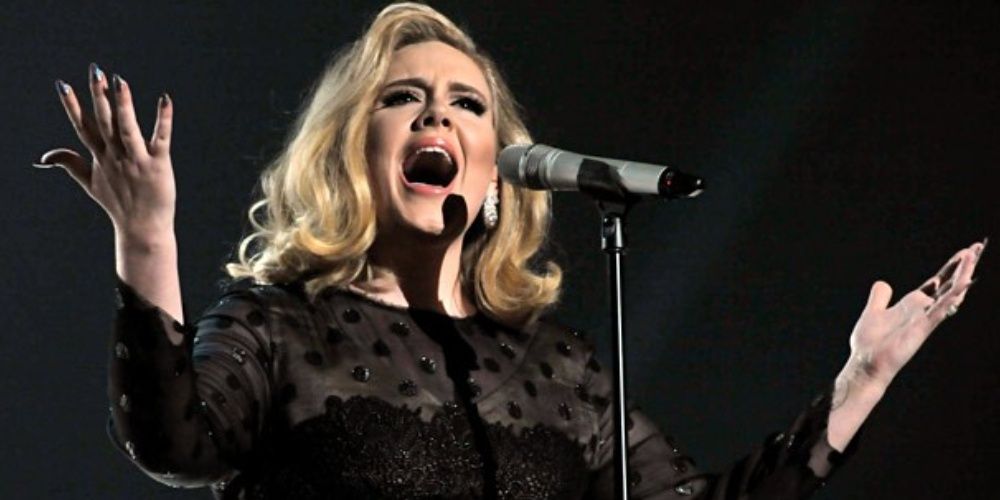 Released in 2012, "Skyfall" is most popular for being the theme song to the James Bond movie, Skyfall. The franchise has a well-known tradition of having a song in the opening credits, usually with the title of the movie as part of the lyrics. Skyfall has been lauded as the best in the franchise and Adele's song in the intro is a nice extra touch.
In this one, the song begins as James Bond falls into the water after he's shot by a fellow Agent on M's command. The melancholy tone of the song, accentuated by Adele's soothing vocals is the perfect fit for the grim scene.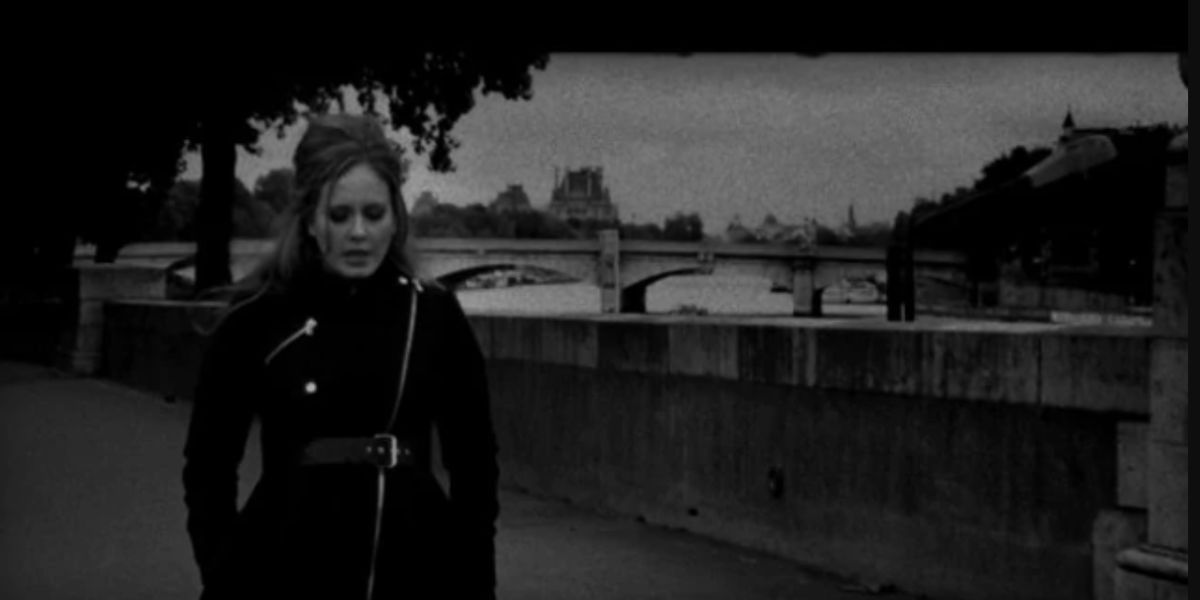 For many fans, Adele's "Someone Like You" brings a wave of nostalgia. The song about heartbreak and not being able to let go even though the other person has moved on resonated with many and was the hit that ushered in Adele's global fame.
Unsurprisingly, "Someone Like You" found its way onto several movies and TV shows, including season 4, episode 8 of Secret Diary of A Call Girl when Hannah and Ben kissed on the bridge and she told him he deserved someone better than her, as well as when several couples on Grey's Anatomy's "This Is How We Do It" were shown kissing with the song in the background, including Eli and Bailey, Alex and Lucy, as well as Merideth and Derek.
NEXT: 10 Creepiest 90s Music Videos That Still Give Us Nightmares