1000-Lb Sisters: What Tammy Slaton Has Said About The Food At Rehab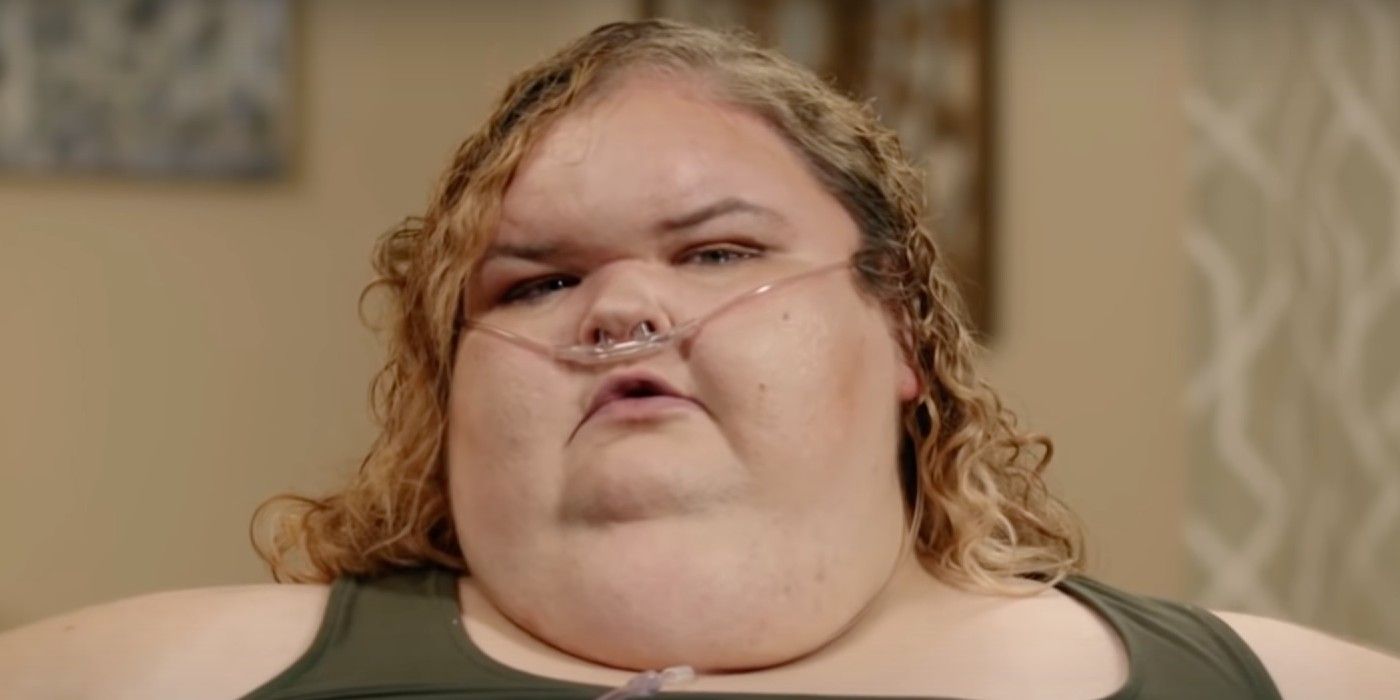 Tammy Slaton from 1000-lb Sisters is sharing her take on why she hated having to stay in food rehab. The reality star has fallen off the wagon once again as the season gets underway and her family is concerned. Viewers were hoping her stint in rehab would help her succeed, but the trip didn't seem to support her habits.
Throughout her time on the TLC show, Tammy's health has taken fans on a rollercoaster ride. Unlike her sister, Amy, Tammy has failed to move forward in her journey for gastric bypass. Tammy has had to battle not only her physical health but mental issues as well. It was recently revealed that Tammy has had to go back to the hospital after suffering another bout of pneumonia. Tammy has undoubtedly struggled the hardest on her journey, with even her sister doubting her at times. Now, after contracting COVID-19, she has become reliant on oxygen.
Related: 1000-Lb Sisters: Why Fans Keep Calling Tammy's BF Phillip A 'Feeder'
1000-Lb Sisters followers are upset with Tammy as of late. They recently watched as she chose to leave her food rehab facility even though she was making progress. After season 2 wrapped, fans learned Tammy had added a few pounds and now weighed 670. Naturally, doctors warned her that this type of weight could be deadly. On the premiere, fans watched in surprise as Tammy revealed she had lost 60 pounds. But in a quick turn of events, the TLC start decided to give up.
Not only did Tammy's mobility increase, but she started to see the light at the end of the tunnel while at the rehab center. Everyone knows that Tammy has struggled to control her addiction to food but they were happy to see her making progress. Tammy shared with her siblings that she didn't like the food since they gave her tasteless options like corn. The 1000-lb Sisters star snubbed the cuisine, noting, "Nobody likes anything about rehab."
Sadly, even the scale going down couldn't keep Tammy in rehab as she shared that she quit. Viewers were shocked when Tammy sat a nurse down, revealing it was time for her to leave. While the doctors at the center wanted to see a 100-pound loss, Tammy was done. In Tammy's eyes,' she has made a decent plan to cut back to one fast-food burger a day. It was obvious that the facility didn't feel comfortable in letting their patient go, but Tammy gave them no other choice.
Next: 1000-Lb Sisters: Why Amy Thinks Price Of Healthy Food Hinders Weight Loss
1000 LB Sister airs Monday at 10 p.m. EST on TLC.
Source: TLC/ Twitter