90 Day Fiancé: Ariela Responds To Bullies Amid Trouble With Biniyam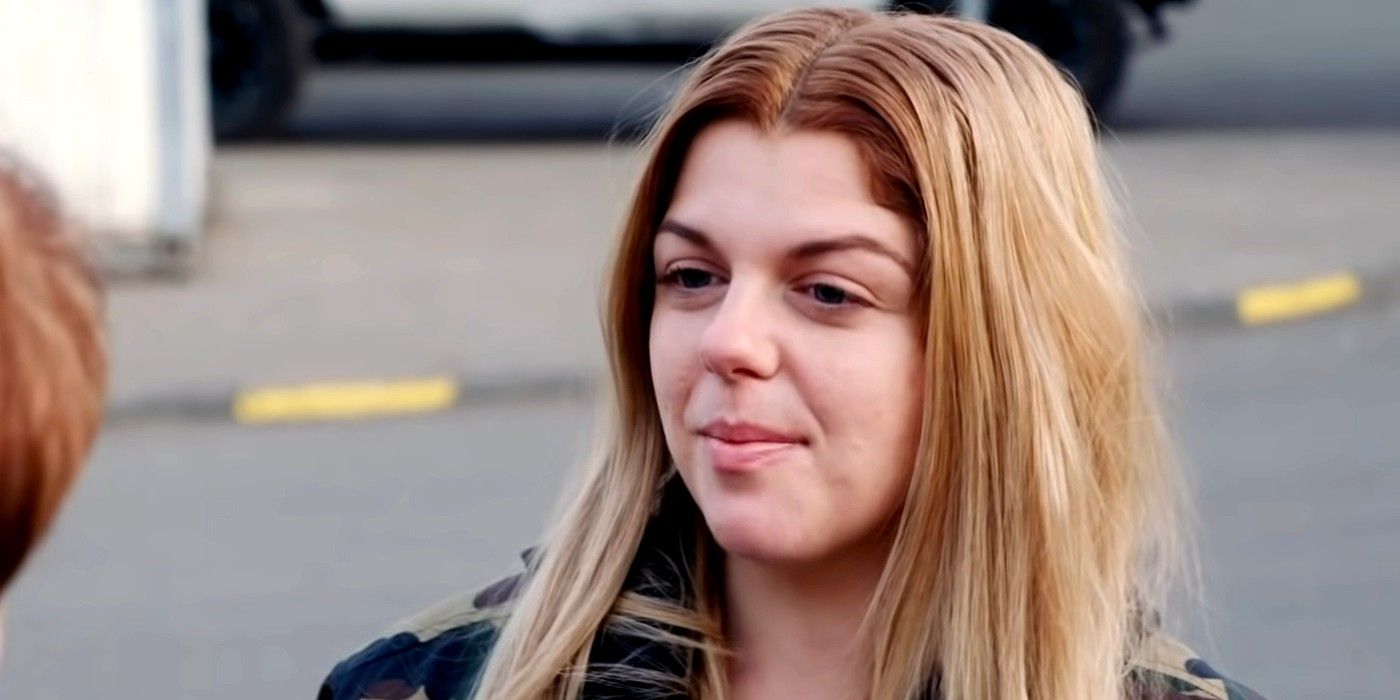 90 Day Fiancé: The Other Way star Ariela Weinberg has personally addressed the online hate she gets via Instagram as she deals with relationship troubles caused by Biniyam Shibre. A recent decision by Ariela to go to America on the show has led to an influx of negative comments coming her way from 90 Day Fiancé viewers. While Ariela has always been called entitled, her saying she'll never come back to Ethiopia due to Biniyam's partying is leading to more criticism than usual. But Ariela, who typically brushes off negative comments with a tongue-in-cheek reply, is struggling with them lately.
90 Day Fiancé: The Other Way fans have seen Ariela admit she didn't think of the trust issues that would wreck her relationship with Biniyam as soon as it became long distance. In the recent episode, Ariela revealed it has been two months since her arrival in New Jersey and when she caught a whiff of Biniyam possibly cheating. The young mother decided to give Biniyam a second chance by shifting base to Kenya, but one could see how heartbreaking the decision was for Ariela.
Related: 90 Day Fiance: The Cutest Photos Of Ariela & Biniyam's Son Avi
Ariela rarely shows her sadness on social media, but that wasn't the case on one post. A recent Instagram update had Ariela promote a heat and eat meal, and a user mocked her in the comments by calling her a "spoiled brat." Immediately, Ariela, who's rumored to be back in America, clapped back at them as she noted, "interesting considering we've never even spoken." The 90 Day Fiancé viewer argued that they've seen Ariela on TV, to which she replied with, "your point being because you've seen a few hours of edited footage of me that you know what I'm actually like." Ariela asked the TLC fan to "think about it," but they went on to add that on TV, Ariela allows herself to look "like a spoiled brat that has zero respect for her husband and child."
This is when Ariela couldn't deal with the criticism any longer and snapped at the person with, "and you allow yourself in real life to contribute to a society that thinks online bullying is okay." Meanwhile, Ariela who was criticized for not holding baby Aviel recently, called the poster's actions "truly horrific" and also put a lengthy statement addressing the matter on her Instagram stories. "Whatever happened to disliking someone's behavior?" asked Ariela. She wrote how now when someone disagrees with another, they must simply hate them. This according to Ariela seems exhausting and downright unrealistic. "The truth is people are complex and do good deeds and horrific ones as well," she added. As per Ariela, the same can also happen all in the same day. "We've lost the patience for nuance," she concluded.
Even though Ariela is appreciated for her witty banter and confident way of replying to trolls, hate can affect the strongest of people, causing them to cave. With Ariela already having to deal with Biniyam's possible infidelity, the personal attacks from strangers may have become too much for her to bear. As noted by Ariela, it's just bits and pieces of hours and hours of footage which 90 Day Fiancé: The Other Way fans use to decide if she's good or a franchise villain. It makes sense that the barbs and jabs may at times become too much for someone like Ariela.
Next: 90 Day Fiancé: Ariela Weinberg Asks Instagram For Help During Halloween
Source: Ariela Weinberg/Instagram