90 Day Fiancé: Big Ed & Liz Woods Reveal New Matching Rose Tattoos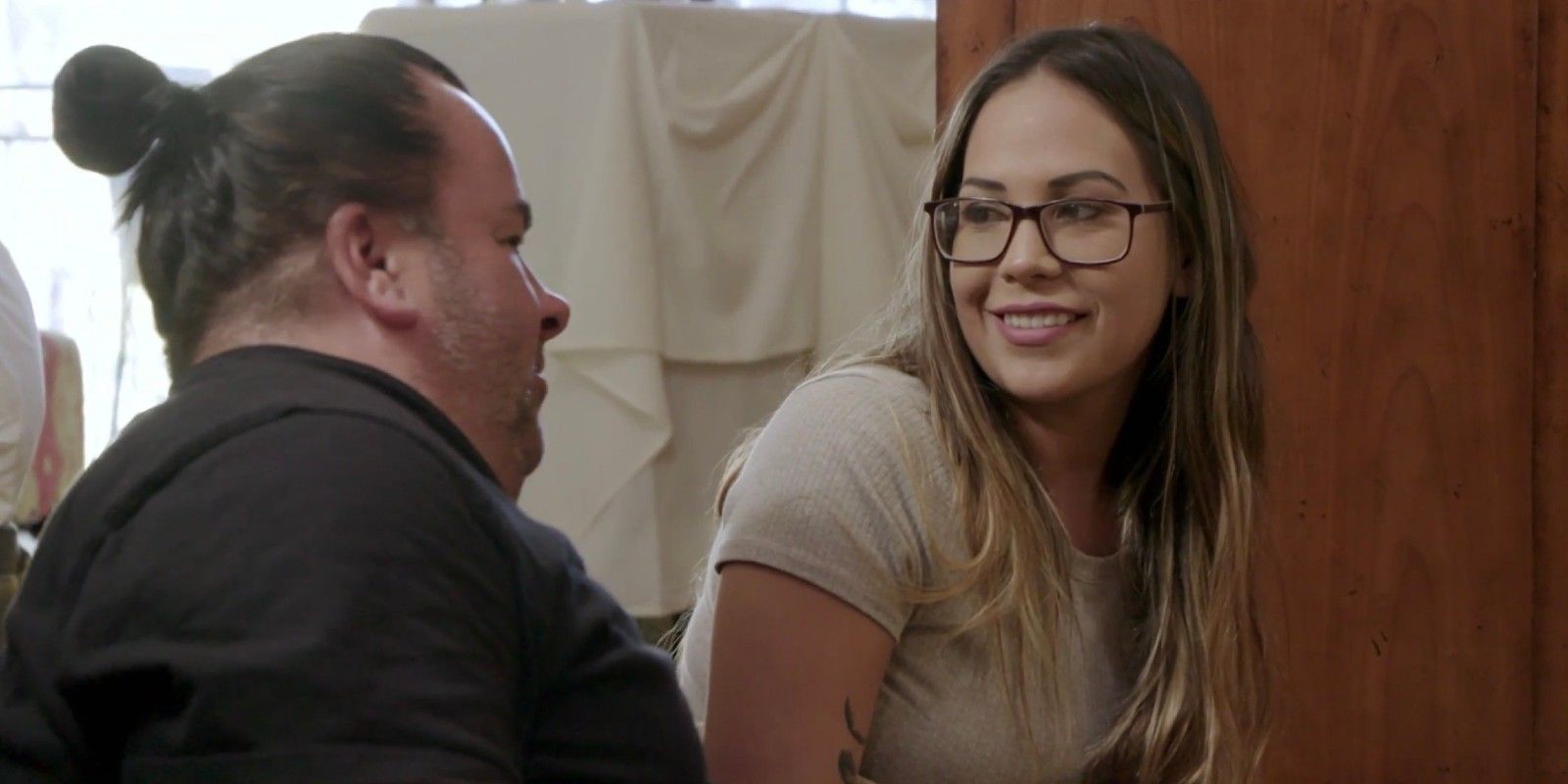 Newly engaged 90 Day Fiancé couple Big Ed Brown and Liz Woods revealed they now have matching rose tattoos. The controversial Big Ed confirmed his engagement to ex-girlfriend Liz and shocked fans ahead of his return to 90 Day: The Single Life. Before 56-year-old Big Ed got backlash for his relationship and breakup with 29-year-old Liz, he shot to fame while dating Filipina Rose Vega, who is 24. The terrible way Big Ed behaved with Rose on 90 Day Fiancé: Before the 90 Days continues to get criticized. So why is it that both Big Ed and Liz received rose tattoos after they got back together?
Single mom and restaurant manager Liz started dating Big Ed after he coaxed her into going out on a date and, later, into a relationship. Soon enough, Liz said yes and the couple started dating on 90 Day: The Single Life season 1. Along with 90 Day Fiancé fans objecting to the pairing, Big Ed's daughter Tiffany called Liz "rugged" while asking her to get Botox. Liz appeared to have abandoned Big Ed in Las Vegas after the meeting. Meanwhile, Liz also announced her breakup with Ed while their storyline was still unfolding on 90 Day: The Single Life. She called Big Ed a "narcissist" but is now ready to marry him.
Related: 90 Day Fiancé: Liz Explains How Big Ed Broke Her Ankle
In her latest Instagram update, Liz shared an intimate photo with 90 Day Fiancé villain Big Ed as she showed off her engagement ring. Various romantic selfies followed and so did a video of Liz riding pillion with Big Ed in Santa Barbara, California, on an electric bike. "Our little getaway celebration! I cried so hard," Liz wrote in her emotional caption. But the photos also contained close-ups of Liz and Ed's torsos where they've gotten their matching blue rose tattoos etched. "You Are My Blue Rose," Liz wrote for Big Ed and also revealed that they had "nooooo cameras" around when it happened.
"It's funny because his ex's name is Rose," is all that fans such as Reddit user Express-Ferret3816 could think of after seeing Liz's photos. 90 Day Fiancé viewer gigforglasses started the thread captioned, "Welp they got matching tats," and the comments joked that matching tattoos are a great idea, especially since Big Ed and Liz have broken up countless times already. Some were thankful that they at least aren't name tattoos like the ones Syngin Colchester and Tania Maduro received on their wedding. But, of course, many agreed that they weren't as bad as Big Ed getting his own face tattooed on his leg.
According to Big Ed, he had the face tattoo done as he saw many 90 Day Fiancé fans getting his face tattooed on their bodies. "If they think I'm that special maybe I should consider putting my face on me," is what he confessed on 90 Day: Bares All recently. Meanwhile, Liz saying that she was grateful for no cameras being there has also made her a laughingstock among critics. Not only did Liz proceed to post the photos to Instagram, but she's also been called an attention seeker just like Big Ed and is in a relationship with him just for fame.
Next: 90 Day Fiancé: Signs That Liz & Big Ed Are Glorying In Their Shared Fame
Sources: Liz Woods/Instagram, Express-Ferret3816/Reddit, gigforglasses/Reddit