90 Day Fiancé: Chuck Potthast Shocks Fans With Handsome Throwback Photo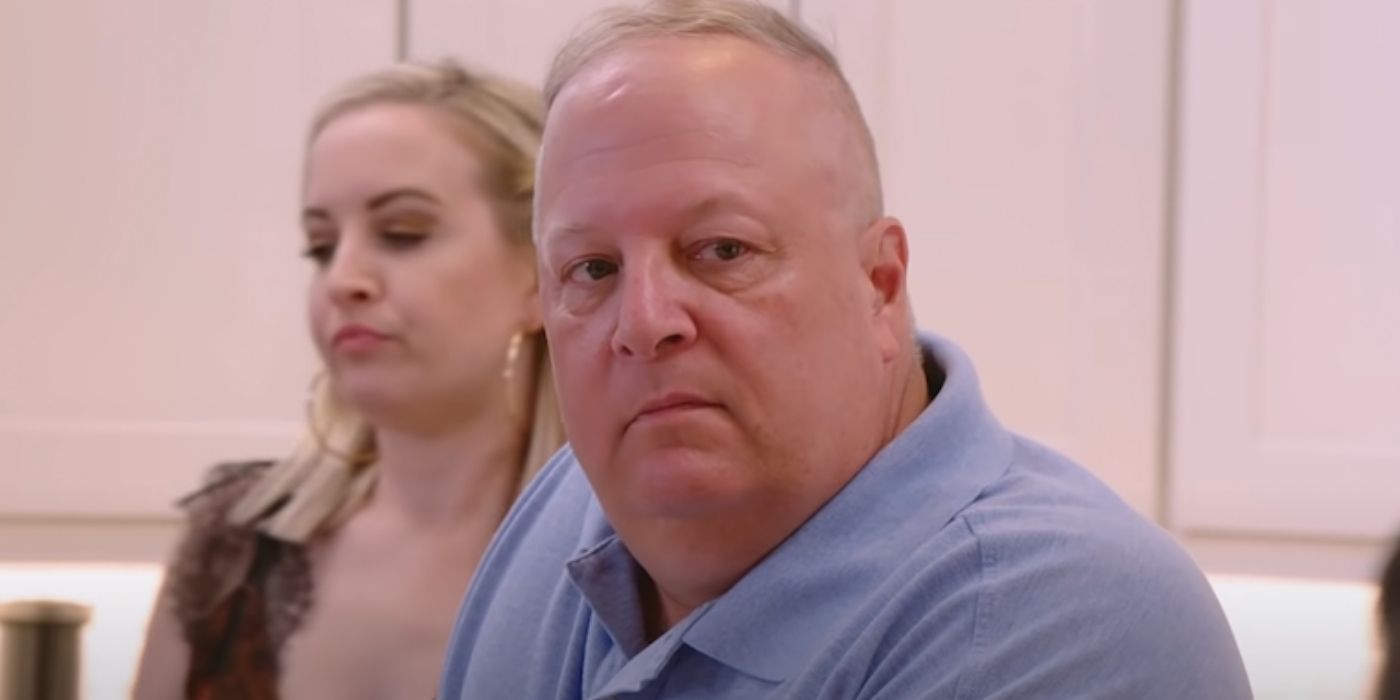 90 Day Fiancé father Chuck Potthast reveals a new side to himself in a throwback photo. Chuck, was last seen on 90 Day Fiancé: Happily Ever After? season 6. He entered the 90 Day Fiancé franchise due to his daughter Libby Castravet, née Potthast, and her husband Andrei Castravet. When Andrei wanted to work with his father-in-law on Happily Ever After, Libby's siblings Charlie, Jenn, and Becky became furious as they were concerned Andrei would threaten their income in the family house-flipping business.
This led to Chuck breaking down in tears after numerous failed attempts to bring his family back together. Though Jenn and Becky were accused of faking the drama for a plotline, Charlie appears to truly be on the outs with his family. Chuck was saddened by the arguments, as he hoped to see his chaotic and dramatic children get along. However, the trouble in his personal life hasn't stopped Chuck from sharing fun posts on social media.
Related: 90 Day Fiancé: Natalie's Single Life Sneak Peek Video Panned By Fans
Chuck took to his Instagram to post a throwback photo of himself for Veteran's Day. It features him fresh-faced and in uniform. 90 Day Fiancé viewers have often noted how much Chuck's children, especially Libby, resemble him. However, the youthful image of Chuck surprised many commenters, as he looks like a different person altogether in it. Many commenters thanked Chuck for his service and praised him for his time in the Navy. Meanwhile, many others posted complimentary comments regarding Chuck's appearance.
"Wow! Handsome! Thank you for your service," one commenter praised the Florida grandfather. "Still as Handsome as Ever Chuck," another user wrote. It's clear from the overwhelmingly positive comments that many followers were both impressed with Chuck's military service and his youthful looks. This marks a departure from the reception the Potthast family received when Happily Ever After aired earlier this year.
Chuck might have earned rave reviews for his latest post, but his time in the franchise has not been easy. Libby and Andrei's plotlines have often been filled with drama, while viewers have accused the Potthast sisters of inventing issues for a chance to get their own spin-off show. Meanwhile, rumors have surfaced online that the Potthast family business is shady, and Chuck is somewhat of a slum lord. However, viewers often cite him as the most sympathetic Potthast family member since he does value his relationships. There is no word on the Potthast family getting their own 90 Day Fiancé spin-off show, but those enjoying Chuck's throwback photo may be rooting for one now.
Next: 90 Day Fiancé: Biniyam Called Out By Viewers For Potential Infidelity
Source: chuckpotthast/Instagram