90 Day Fiancé: Debbie Defends Friendship With Larissa After Vegas Move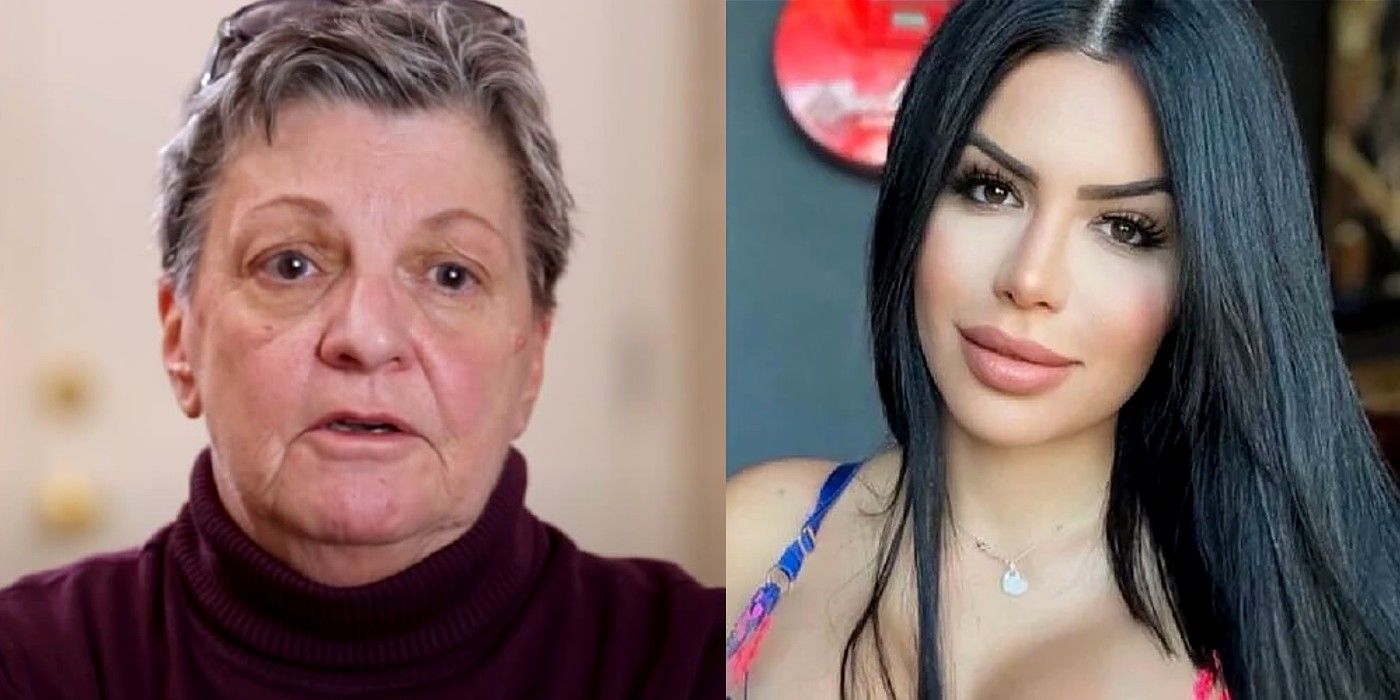 Debbie Johnson claps back at a 90 Day Fiancé fan mocking her friendship with son Colt Johnson's ex-wife Larissa Lima. Brazil native Larissa started her life in America when she got married to Las Vegas resident Colt. However, Colt, who lived with his mom Debbie, and Larissa have one of the most controversial relationships shown on 90 Day Fiancé. It's included arrests and deportation threats.
Not many fans considered Larissa their favorite when they watched her on 90 Day Fiancé. However, social media showed a whole new side to Larissa, and her honesty instantly won her a plethora of supporters. It was via an Instagram post in December 2019 that Larissa formally apologized to Debbie and admitted that, while things didn't work out between her and Colt and "big mistakes were made," she was sorry about it. Debbie, who was called "a lovely woman" by Larissa, seems to have accepted the olive branch and is now showcasing how there's no bitterness left between them.
Related: 90 Day Fiancé: Larissa Lima Reveals Why She Lost Thousands Of IG Followers
"I have officially moved back to Las Vegas today!" Larissa wrote in her newest Instagram post. She shared a series of moving photos and confessed that her Colorado home, aka "The Pet Cemetery," was initially her "American Dream," but it gave her the winter blues. "VIVA LAS VEGAS," Larissa said about her big announcement, and Debbie immediately shared a happy reaction to having her ex-daughter-in-law back in her city. "Welcome back lady. We will have to do lunch," Debbie wrote in her comment, also tagging Colt's new wife Vanessa Guerra. However, fans judged Debbie for her honest reaction. "So you can gas light her? @larissalimareal don't give her the opportunity to take you out of your character again," a fan wrote. To this, Debbie, savage as ever, replied with, "We are friends now. You are just going to have to deal with that."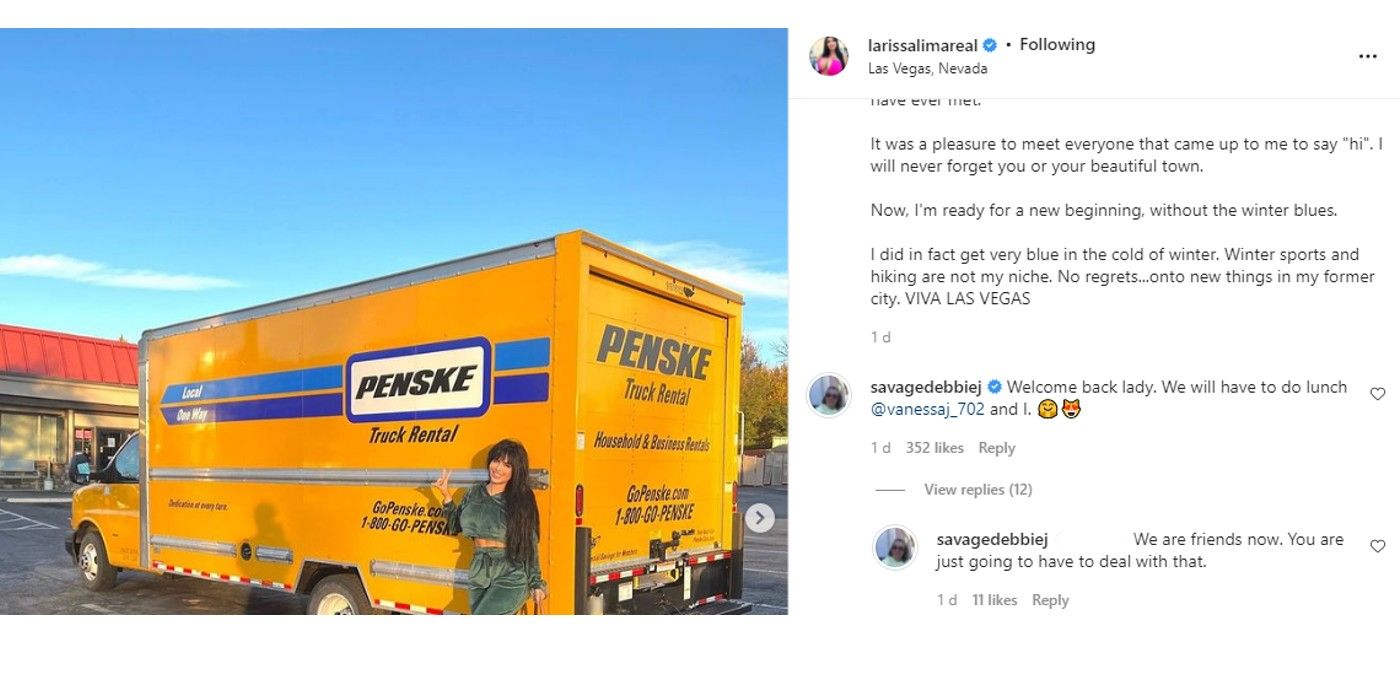 A different follower asked Debbie when she and Larissa became "friends." The snarky comment got a humble reply from Larissa who wrote, "when I apologize for my craziness." Meanwhile, some fans were happy to know that Larissa has brought her cats Chanel Carolina and Mapa Franko Zaffino along with her to Vegas. A few applauded Larissa for her brave move and for looking gorgeous in the pics. Yet, there were some who judged her for not having broadened her horizons and going back to the city where her ex-husband has started a new life.
However, Larissa seems unbothered by the criticism and has often given signs of her closeness with Debbie and Vanessa. Larissa even felt comfortable sharing that she didn't approve of Debbie's new makeover for 90 Day: The Single Life season 2. Larissa admitted that she doesn't like Debbie's fiery red hair and that brown with highlights or a blonde shade would have suited her better. This is when 90 Day Fiancé fans felt that Debbie might not approve of Larissa's words and distance herself from her friend. However, Debbie wholeheartedly defending Larissa shows just how close the two are.
Next: 90 Day Fiancé: Larissa Posts Hilarious Rant About Her American Dates
Source: Larissa Lima/Instagram