90 Day Fiancé: Everything About 'Sojaboy' Usman's Life Post Lisa Split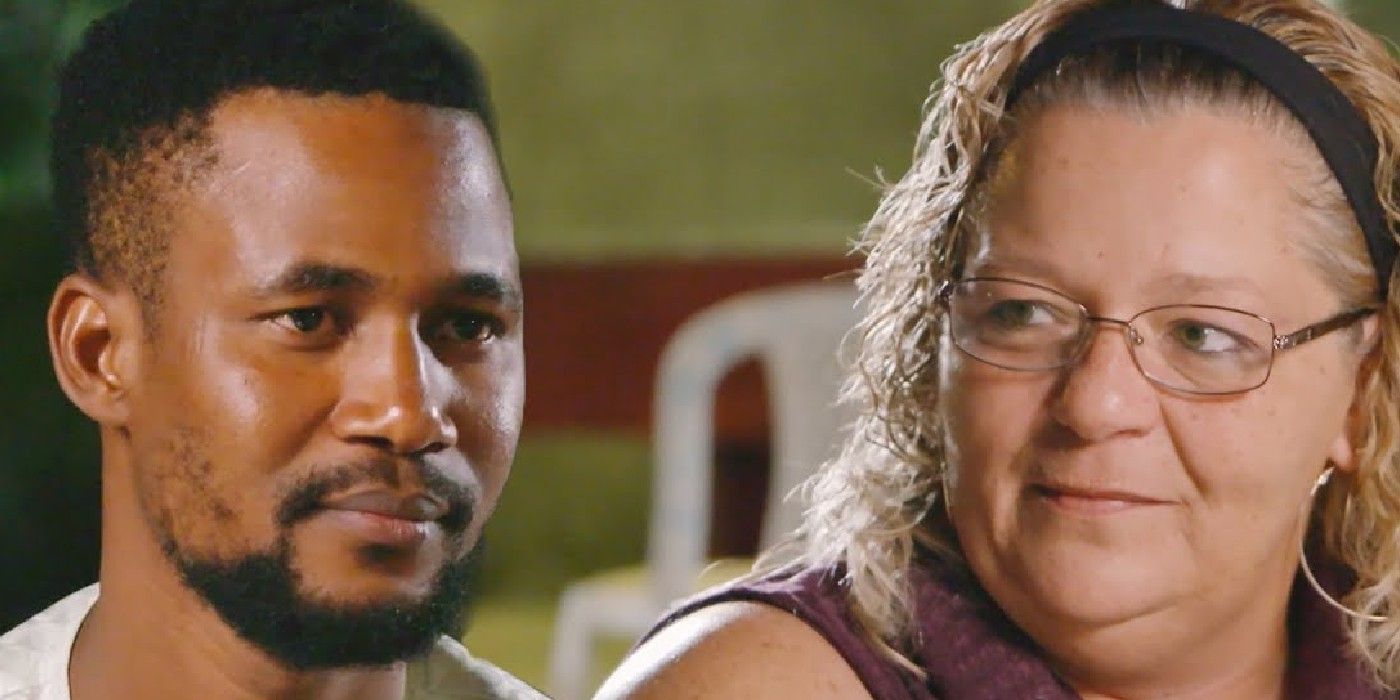 Amid seven 90 Day Fiancé: Before the 90 Days season 5 couples, fans were surprised to see Usman "Sojaboy" Umar romancing a new older girlfriend after his divorce from Lisa "Baby girl" Hamme. While Lisa and Usman had one of the most controversial pairings in the 90 Day Fiancé franchise, they have both moved on for good. Lisa, a 52-year-old hospice caregiver from York, PA, is now married to Tracey, whom she'd first met in the fifth grade. Nigerian man Usman, 32, has been keeping himself busy with Kim, 50, from San Diego.
Sokoto-based Usman first featured on 90 Day Fiancé: Before the 90 Days season 4 with Lisa, whom he'd met on Facebook. They chatted via video and this proved to Lisa that he wasn't a catfish. Despite their 20-year age difference, Lisa and Usman developed a romantic relationship, and she traveled to Nigeria, where he suggested marriage. Lisa wasn't fond of Usman's fangirls, and his own mother questioned his intentions when it came to marrying the American woman. The couple did wed in Nigeria, even though Lisa frequently accused Usman of cheating. He admitted on-camera that he dreamed of becoming an R&B king and hip-hop king in America.
Related: 90 Day Fiancé: Did Show Help or Hurt Usman's Sojaboy Rapping Career?
Lisa accused Usman of using her to become a 90 Day Fiancé cast member, and he revealed that she'd hurled racial slurs at him. The couple split in May 2020, and by December 2020, Usman had served Lisa with divorce papers. He publicly declared that they were no longer together. In January of this year, Usman was seen celebrating the purchase of his new custom-built house in Nigeria, which he apparently paid for with his Cameo earnings. Chrissy Teigen had started a petition for Usman to be on Cameo, which inspired him to start making his presence known on the platform. In January, Usman released his first EP as Sojaboy, "King Africa," and bragged that all of the songs on the EP were hits.
In March, Usman released his music video for the song "Kece," and also accused Lisa of taking $26, 748 from his hard-earned Cameo savings. Calling himself a "good Nigerian who sacrificed a lot" on his Instagram Stories, Usman pointed out the irony of Lisa allegedly being the real scammer when she had accused him of scamming. Usman continued thriving as an influencer and TV celebrity, and by September, he released a remix of "Kece" alongside artist, Ice Prince. The famous reality star launched a dance challenge to promote his song and appeared in a Hausa TV series. "Kece" got its own Times Square billboard in late September, and some franchise fans were proud of Usman.
Meanwhile, Sojaboy now has fans excited about his 90 Day Fiancé: Before the 90 Days return with Kim. In July, Usman first teased that he would feature in a new spin-off with a new woman. She's now been revealed as Kim in the B90 trailer. As per EW, Kim was an admirer of Usman's music and contacted him via social media. After months of texts, calls, and video chats, Kim graduated to a potential girlfriend position. While Usman was initially hesitant to pursue yet another relationship with an American lady, he invited Kim to Tanzania, where he was filming a music video. However, the 90 Day Fiancé: Before the 90 Days trailer reveals that Kim might become an insecure Lisa 2.0 upon learning that wherever Sojaboy goes, female attention follows.
Next: 90 Day Fiance: What Babygirl Lisa Hamme Does For A Living