90 Day Fiancé: Everything To Know About Juliana's New Partner Ben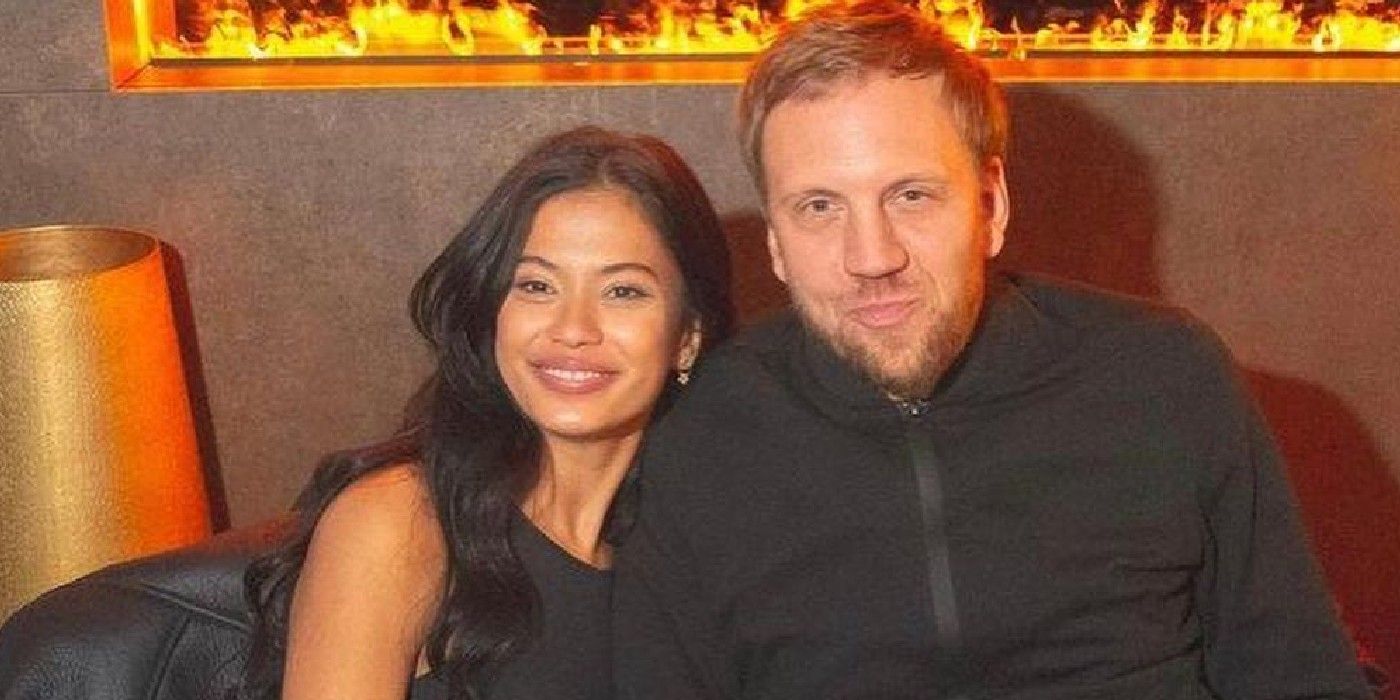 The 90 Day Fiancé franchise alum Juliana Custodio shocked fans by revealing that she is pregnant, and it's time to share information about her new man, Ben. Her pregnancy news dropped one month after she announced her split from Connecticut-based wine entrepreneur, Michael Jessen. Juliana's partner Ben posted a photo on Instagram of himself and Juliana embracing, with a caption that spilled the baby news. Juliana reposted the picture to her own IG Story, simultaneously alerting fans to Ben's existence and letting them know that they are expecting a child.
On what would have been Juliana and Michael's second wedding anniversary, Michael added a now-deleted Instagram post announcing his split from the Brazilian model. His post stated that Juliana was seeing someone else. She clapped back on her IG, saying that there was nobody else. When she posted a month later, sharing that she was pregnant with someone else's baby, fans didn't know what to think.
Related: 90 Day Fiancé: Clues Juliana May Have Cheated On Michael In Their Marriage
Although fans now know that Juliana is pregnant with Ben's baby, they don't know very much about Ben. Juliana's baby daddy doesn't post very much on social media, and there isn't a lot of information about him elsewhere on the Internet. Here is everything that is known about him so far.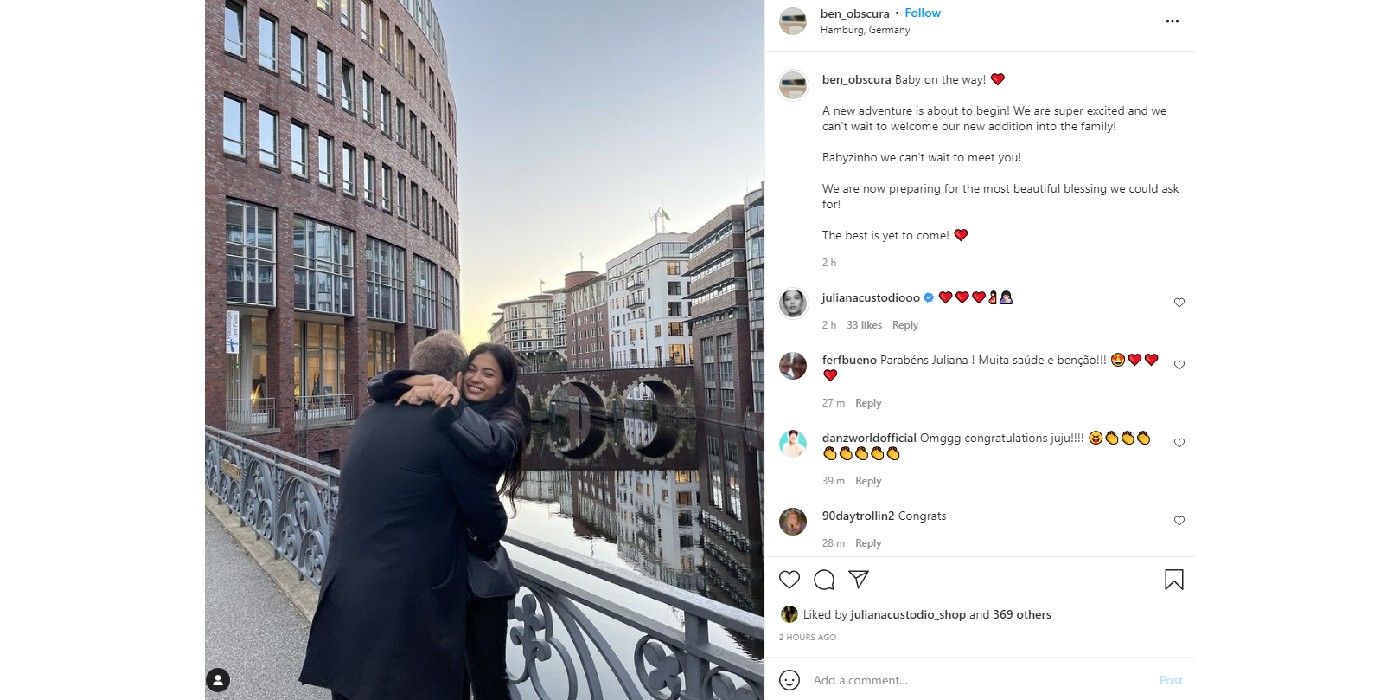 In mid-October, Juliana posted on Instagram that she and Michael were no longer together. She added this information to the same post that denied Michael's claims that she was seeing someone else. She included a photo of herself, along with screenshots of notes she had written on her phone, which explained the reasons for the divorce. The photo in the post was tagged in Hamburg, Germany. The Brazilian model also posted photoshoot pictures from Hamburg and other parts of Europe, which were taken before her divorce was announced. Ben, who goes by @ben_obscura on Instagram, has most of his photos tagged in Hamburg. Included in these photos are the pregnancy announcement with Juliana as well as photos of art galleries that he's professionally affiliated with.
Most of the photos that Juliana's new beau posts on Instagram are of himself in art galleries, or posing with individual pieces of art. Several people in the comments asked Ben if he was the artist who created the pieces he shows, and the answer was always no. Therefore, it seems unlikely that Ben is an artist. It looks like Ben is an art curator, or perhaps the owner of an art gallery. Most of his Instagram captions are about the importance of art. He also adds cryptic messages that seem to be about his job. One such caption of Ben's reads, "if you knew the risks I took to get paid, you wouldn't look at me the same." Six weeks ago, Juliana, who's been accused of playing Michael, went through Ben's photos and left heart emojis on almost all of them.
Like Juliana, it appears that Ben has traveled to many countries all over the world. Ben's Instagram highlights show that the art fan has traveled a lot, at least before the COVID-19 pandemic. He has some photos tagged in London, and in February 2020, he posted a throwback photo of himself exploring China, as seen above. All of Ben's IG captions are in English, except for one, which is in French. Back in March, Ben replied in Portuguese to comments on one of his photos.
Related: 90 Day Fiancé: Michael Jessen Called Out For Odd Post Amid Juliana Split
It isn't clear from Juliana's limited posts about Ben (and Ben's scarce posts in general) when Ben and Juliana met for the first time, but the Portuguese comment in March makes it seem like Ben spoke Portuguese before he met the Brazilian model. Only time will tell if 90 Day Fiancé alum Juliana has finally found her forever match, but a lot of fans are rooting for her.
Next: 90 Day Fiancé: Juliana Applauded By Fans Following Split From Michael
Source: Ben Obscura/Instagram