90 Day Fiancé: Jenny Threatens To Move Back To America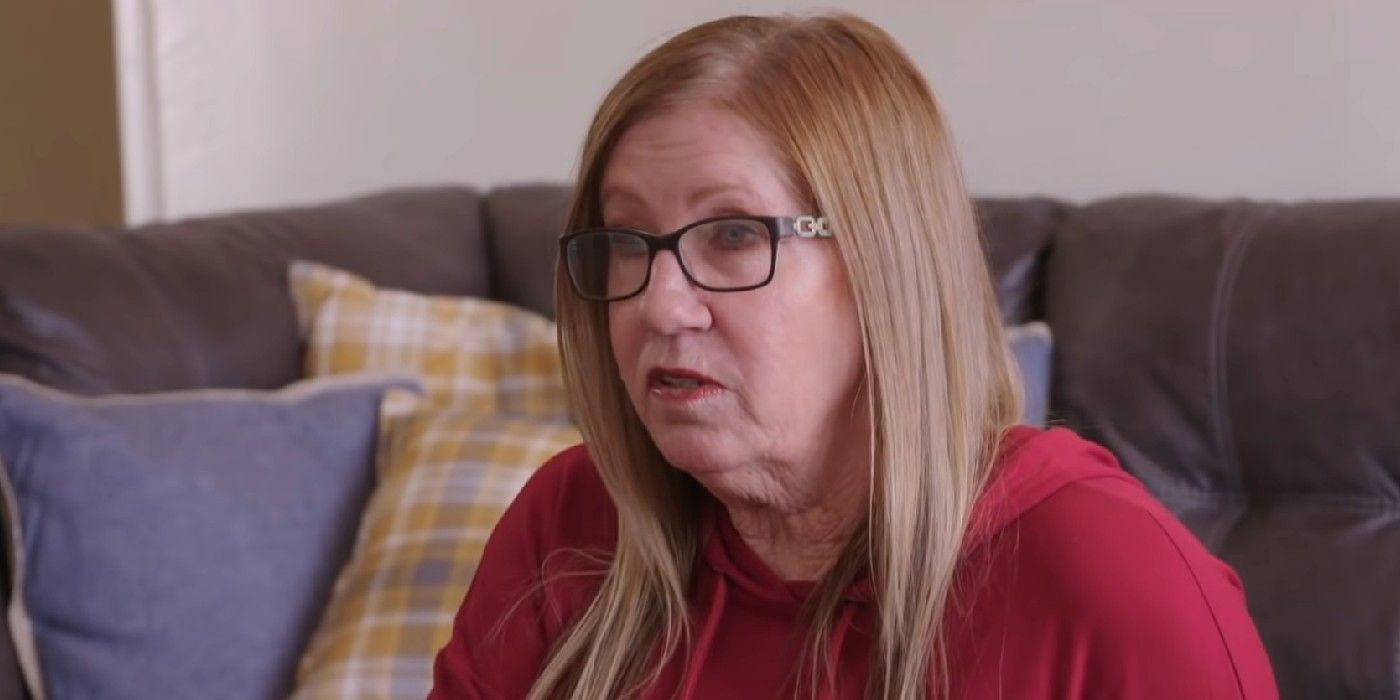 Fans of 90 Day Fiancé: The Other Way are not surprised to learn that Jenny Slatten is threatening to leave India forever and make her way back to Palm Springs. TLC viewers have watched the couple's odd relationship struggle for years now, but Sumit's misgivings may just be the straw that breaks the camel's back. After a ten-year relationship, Jenny is worried that she may have used up her last chance at love.
For the past two seasons, Jenny has been trying her best to convince herself and the rest of the 90 Day Fiancé: The Other Way fandom that Sumit would eventually marry her. Instead of her white wedding, she has continuously been put on the back burner as her Indian lover tried to squirm his way out of marriage with every excuse in the book. Jenny has not made the best impression on Sumit's traditional family since she evidently overstayed her welcome and took his virginity. But no matter what comes her way, she always wants Sumit by her side.
Related: 90 Day Fiancé: Sadhna Calls Jenny' Rusty' After She Fails Another Task
Sumit finally told Jenny the truth via a 90 Day clip, that he had secretly put their marriage documents on hold. Needless to say, Jenny was less than pleased with the news. Even though Sumit had some legitimate concerns and PTSD from his last marriage, the lack of honesty set Jenny off, who threatened to leave him behind and fly back to the United States. After flying off the handle, Jenny simply stated, "I guess I'll be going back to America now." Check out TLC's post below:
TLC viewers could empathize with how Jenny was feeling. The grandma told the cameras that if Sumit didn't want to marry her, she would leave him forever. Jenny told viewers that the whole situation was "f**king embarrassing," and she would not stay around any longer. Sumit didn't seem moved by his girlfriend's performance and claimed it was a manipulation tactic. The call center worker revealed that he is worried Jenny will try to control him if they become husband and wife.
Jenny has had some highs throughout this season, including making amends with Sumit's mother, Sadhna. The two women were embroiled in a heated fight for years, but finally, the would-be mother-in-law gave up the fight after being told off by the family astrologer. Things were starting to look up, but now it looks like they're taking a dive again. Whatever happens, one thing is for sure, Jenny will eventually have to make a life-changing decision.
Next: 90 Day Fiance: All The Ways Sumit Singh May Have Conned Jenny Slatten
90 Day Fiancé: The Other Way airs Sunday at 8 p.m. EST on TLC.
Source: 90 Day Fiancé/ Twitter