90 Day Fiancé: Jojo Shares Message To Former BFF Angela Deem On IG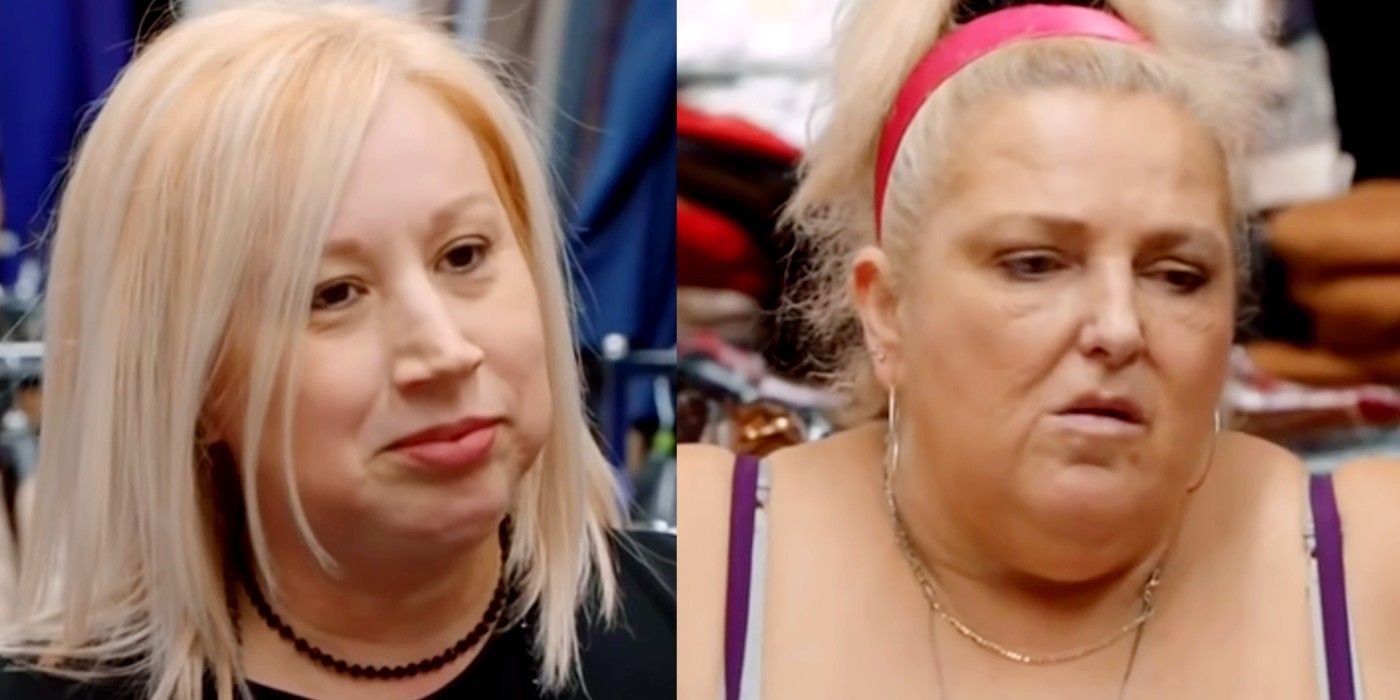 Angela Deem's 90 Day Fiancé: Happily Ever After? co-star and former best friend and "sissy" Jojo recently shared yet another cryptic message on Instagram that was clearly directed at Angela. 90 Day Fiancé franchise fans were introduced to Jojo when she flew to Nigeria in 90 Day Fiancé: Happily Ever After? season 5 to be a witness in Angela's wedding to Nigerian local Michael Ilesanmi. Fans saw Jojo again in 90 Day Fiancé: Happily Ever After? season 6 when she supported Angela after she had major weight loss surgery.
Although 90 Day Fiancé viewers don't know exactly what happened between Jojo and the 90 Day Fiancé star, the pair stopped being friends two months ago. The only explanation fans were given was a long Instagram post shared by Jojo saying it was "time to move on" from her friendship with Angela. The 90 Day Fiancé: Happily Ever After? co-star stated that "people change" and she wishes Angela all the best.
Related: 90 Day Fiancé: All The Times Angela Deem Lost Her Temper On The ShowOn Instagram, Jojo recently shared a message that makes it seem like although her friendship with Angela is over, the drama is not. Jojo's latest Instagram post is a screenshot of some words reading, "Trust me no one is jealous of you! Facts! If there is something you'd like to tell me go ahead!" Jojo accompanied the screenshot with the caption, "Obviously I have an admirer! You all know who it is!" Several fans and fellow franchise cast members, including Colt Johnson's mother, Debbie Johnson, expressed their opinions on the matter in the comments. Debbie remarked that it would seem that Angela is in fact jealous of Jojo, and that Angela messed up when she lost Jojo as a friend. Other comments on the post called Angela an "abuser" and "miserable."
It is unclear where or when Angela accused Jojo of being jealous of her. Angela has not publicly addressed the end of her friendship with Jojo. However, Angela did repost a seemingly relevant TikTok video around the same time that Jojo publicly announced their friendship ending. Angela shared a TikTok video of a man saying that "Alpha females don't run in packs. She is often alone. Keeps her circle small. Knows her power & works in silence." Angela accompanied the video with just the word "FACTS."
Although there have been no details provided about the end of the friendship between the two reality stars, or about the cause behind Jojo's recent post, it would seem that Angela recently told someone behind Jojo's back that Jojo is jealous of her, and that's why they aren't friends. Jojo's statement, "If there is something you'd like to tell me go ahead!" insinuates that the two haven't talked. Although the friendship is publicly over, it doesn't seem like the story is. 90 Day Fiancé: Happily Ever After? fans should probably expect to hear more about Angela Deem and her "sissy" in the future.
Next: 90 Day Fiancé: Everything We Know About Angela Deem's 'Sissy' Jojo
Source: Jojo/Instagram