90 Day Fiancé: Kenny & Armando's Real First Meeting Story Revealed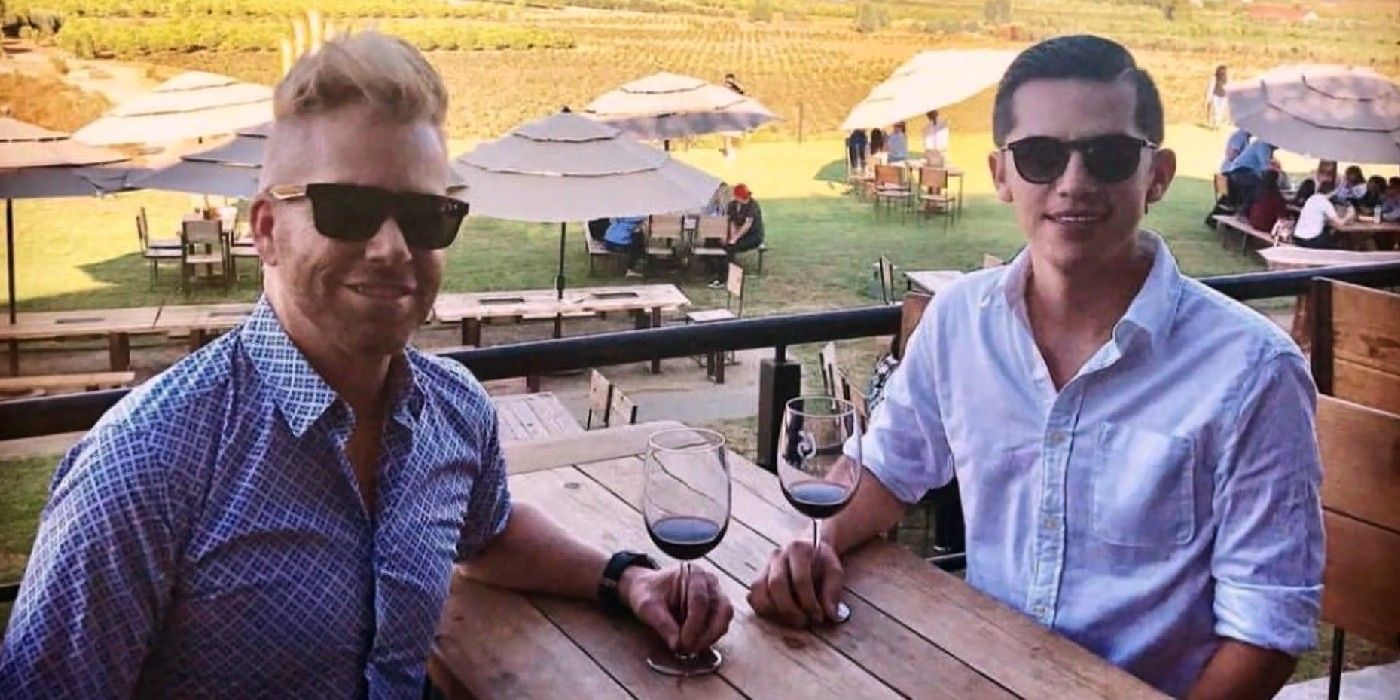 Kenneth Niedermeier and Armando Rubio finally got married on 90 Day Fiancé: The Other Way, and the real story of how this fan-favorite couple first met has now been revealed. Kenny and Armando's wedding, which took place in May this year, can hands-down be called the best moment yet from the 90 Day Fiancé spin-off's messy season 3. While the duo didn't have a smooth sailing ride to the aisle, they did manage to get Armando Sr. and Kenny's kids to come around. After all, many consider that Kenny and Armando's love story is genuine and believable, unlike most others they've seen on TLC. But does the success of their relationship lie in Kenny and Armando's meet-cute from 2016?
Although fans complained of having had enough of the likes of Jenny Slatten and Sumit Singh, or Corey Rathgeber and Evelin Villegas, they've always yearned for more Kenny and Armando content. Fans were introduced to the beloved pair in 90 Day Fiancé: The Other Way season 2. Kenny and Armando won hearts as their romance, which started with the Florida man driving to Mexico, didn't appear scripted. A dad of four, 59-year-old Kenneth found love with Armando, 33, who was a single dad to daughter Hannah himself. In the season finale, Kenny and Armando got married at the Mansarda winery in Ensenada, Baja California, Mexico. What made the venue special is that it was where the pair met up before Kenneth made the big move to Mexico.
Related: 90 Day Fiancé: Why Kenny & Armando's Wedding Was This Season's Best Moment
However, Kenny and Armando's actual relationship timeline began in an online support group for gay fathers. 90 Day Fiancé news blogger @90dayfiancé_rus revealed that they met on an Instagram page called @gays_with_kids on September 12, 2016. The post featuring Armando still exists on the Instagram profile and shows him in a selfie with a very little Hannah staring lovingly at her papa. "#SingleGayDadSunday Armando, a single gay dad, opens up about his painful past," the caption noted. And it called for its followers to head to a link in the bio to read Armando's story, which has now sadly expired.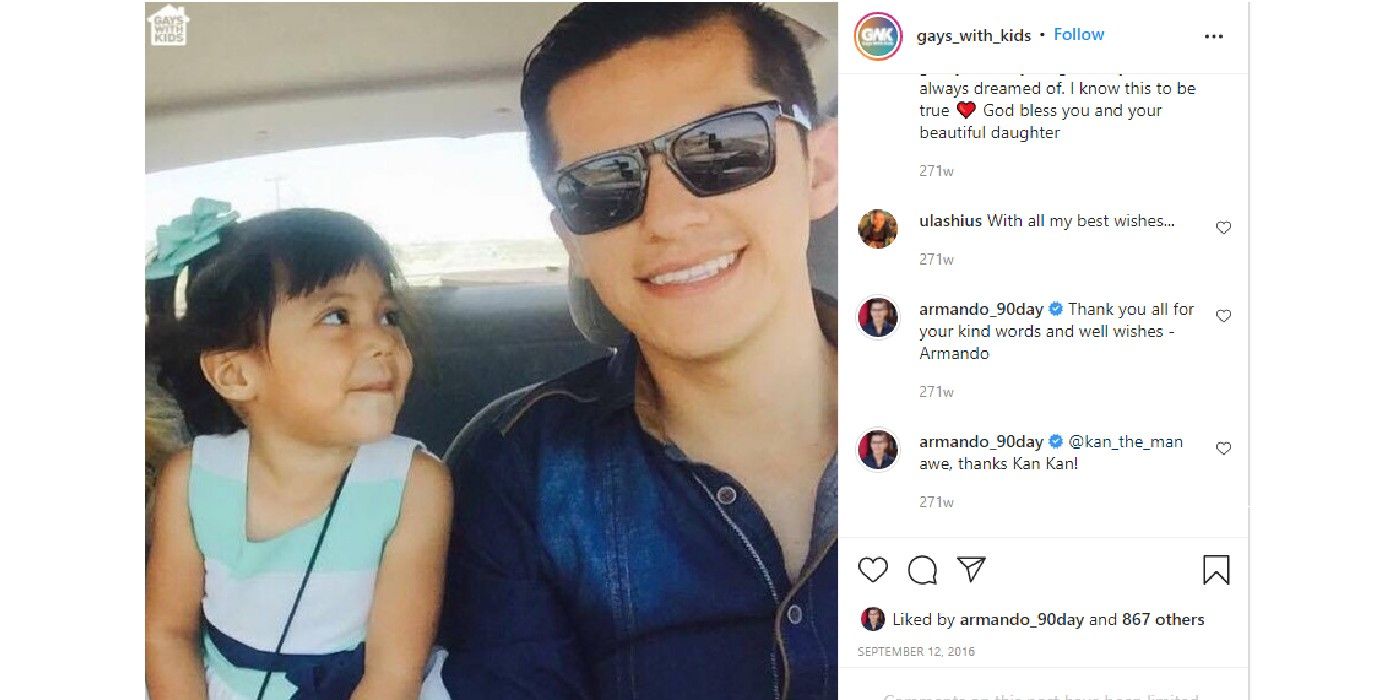 Under this special post, Armando received a lot of sympathetic comments from fellow gay dads who have hoped for the San Felipe native to have a better future. Interestingly, one of these people also seems to have been Armando's 90 Day Fiancé co-star Kenny, who, as per the blogger, went by the username @kan_the_man back then. The comment that Kenny had originally posted doesn't exist anymore, but Armando replied to his future husband with a sweet, "Awe, thanks Kan Kan!" 271 weeks ago.
It's possible that the article may have mentioned the tragic story behind Armando's pregnant ex-wife's death. After having met each other on the social media page, Kenny became fast friends with Armando and fell for his "beautiful smile, beautiful eyes" and "great body" as per his 90 Day Fiancé: The Other Way season 2 confessional. Their first physical meeting took place when Kenny was traveling to a wedding in California and met Armando in Mexico to hang out for a few days there. Soon after Kenny got home to St. Petersburg, Armando told him that he could picture himself with him. Surely, Kenny had reservations about their 26-year age gap and Armando being unable to come to America because of Hannah. But Kenny did take a leap of faith for love, and the rest, as they say, is history.
Next: 90 Day Fiancé: Why Armando Rubio Speaks Impeccable English On The Show
90 Day Fiancé: The Other Way airs Sundays at 8 p.m. EST on TLC.
Sources: @90dayfiancé_rus/Instagram, @gays_with_kids/Instagram