90 Day Fiancé: Libby & Andrei Filming Happily Ever After Season 7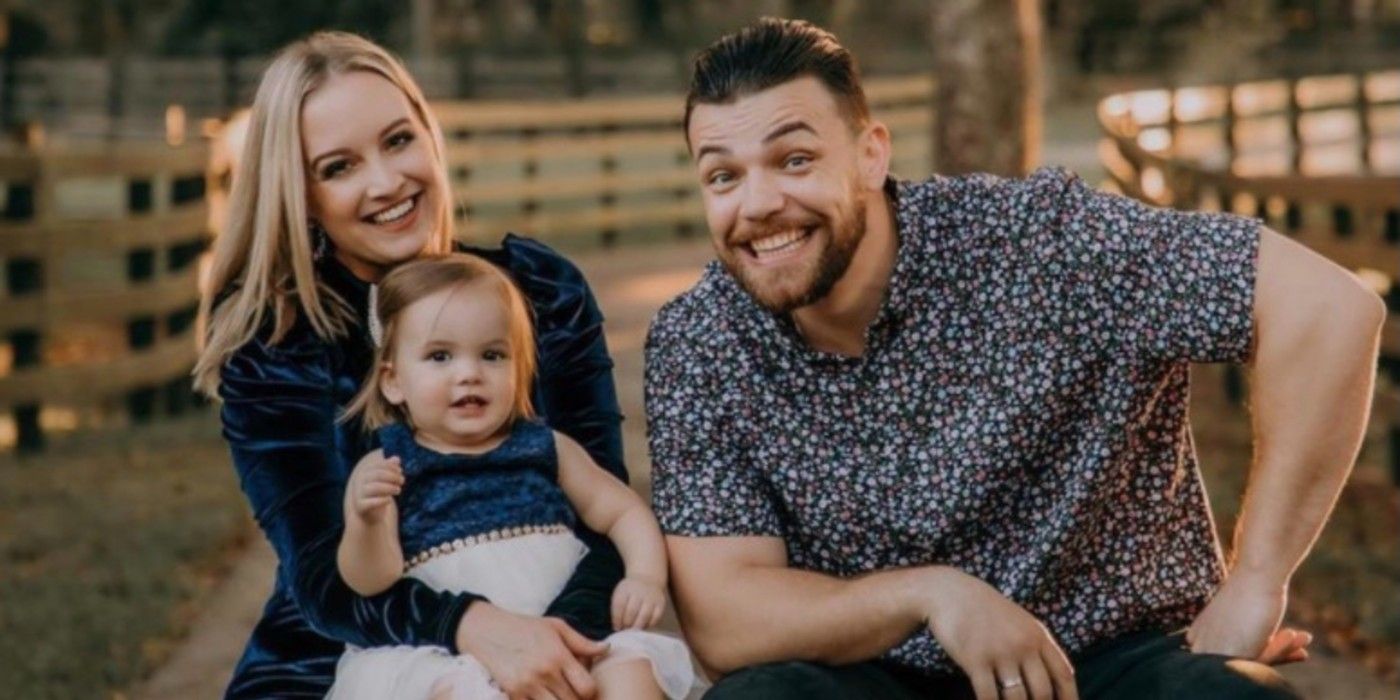 Libby Potthast, Andrei Castravet, and their daughter were recently spotted filming 90 Day Fiancé: Happily Ever After? at a tennis court. It seems like the couple has been confirmed to be a part of next season, despite the massive backlash on social media. Andrei and Libby have been a part of the 90 Day Fiancé universe since 2017. The couple first met in Dublin, and after dating for a while, Libby applied for Andrei's K-1 visa. Right from the beginning, Libby's American family and Andrei had a strained relationship. Libby's father and siblings believed that the Moldovan native came to the United States for a Green Card and to live a comfortable life without lifting a finger.
Throughout the last few seasons, Andrei and Libby's siblings had several explosive arguments. Libby's sisters, Becky and Jenn, think that Andrei should work hard and prove himself before becoming a part of the family's real estate business. Jenn and Becky got into several ugly verbal spats with Andrei in almost every episode. Libby's brother, Charlie Potthast, took things up a notch by getting into a physical fight with Andrei. While a few fans enjoyed watching this drama unfold, most 90 Day Fiancé viewers wanted TLC to stop casting this family anymore.
Related: 90 Day Fiancé: Libby Mocks Critics Who Unfollow Her In Hilarious Parody
Well, it seems like Libby, Andrei, and their chaotic family are ready to return for 90 Day Fiancé: Happily Ever After? season 7, despite fans' criticism. A fan page has posted a picture in which Andrei, Libby, and their daughter, Eleanor, were spotted with a production crew. The couple was filmed at a tennis and wellness facility in Tampa, Florida. The exact filming location hasn't been revealed due to safety and security reasons. According to the rumors, some of the couple's scenes have been filmed in Moldova, where Andrei is originally from. Check out the picture shared by @youreroadchuckness on Instagram:
While Andrei and Libby may be over the moon to be cast in yet another season, many 90 Day Fiancé viewers seem disappointed that the network doesn't value their feedback. A user commented, "Why???!!! No one wants them on anymore." Another chimed in, "Noooooo… they're coming back AGAIN?? TLC CASTING SUCKS!" Someone else wrote, "No more of them. Read the room TLC nobody asked for this." Still, a few fans shared their love for Andrei and Libby and called them a "hilarious" couple.
Even though many 90 Day Fiancé fans don't enjoy watching Andrei and Libby's repetitive storyline anymore, it seems like they still have a loyal fanbase. Andrei comes across as a lazy and hot-headed husband, but he still has over 300K followers on Instagram. Libby may seem annoying or act entitled on the show, but on Instagram, she has garnered over 700K followers. It looks like the network and casting team consider the social media following before casting a couple. Andrei and Libby's story might be repetitive, but they're obviously still be attracting many 90 Day Fiancé: Happily Ever After? viewers.
Next: 90 Day Fiancé: Andrei & Libby Celebrate Major Milestone After Long Wait
Source: @youreroadchuckness/Instagram