90 Day Fiancé: Natalie Compared To A Disney Villain After Makeover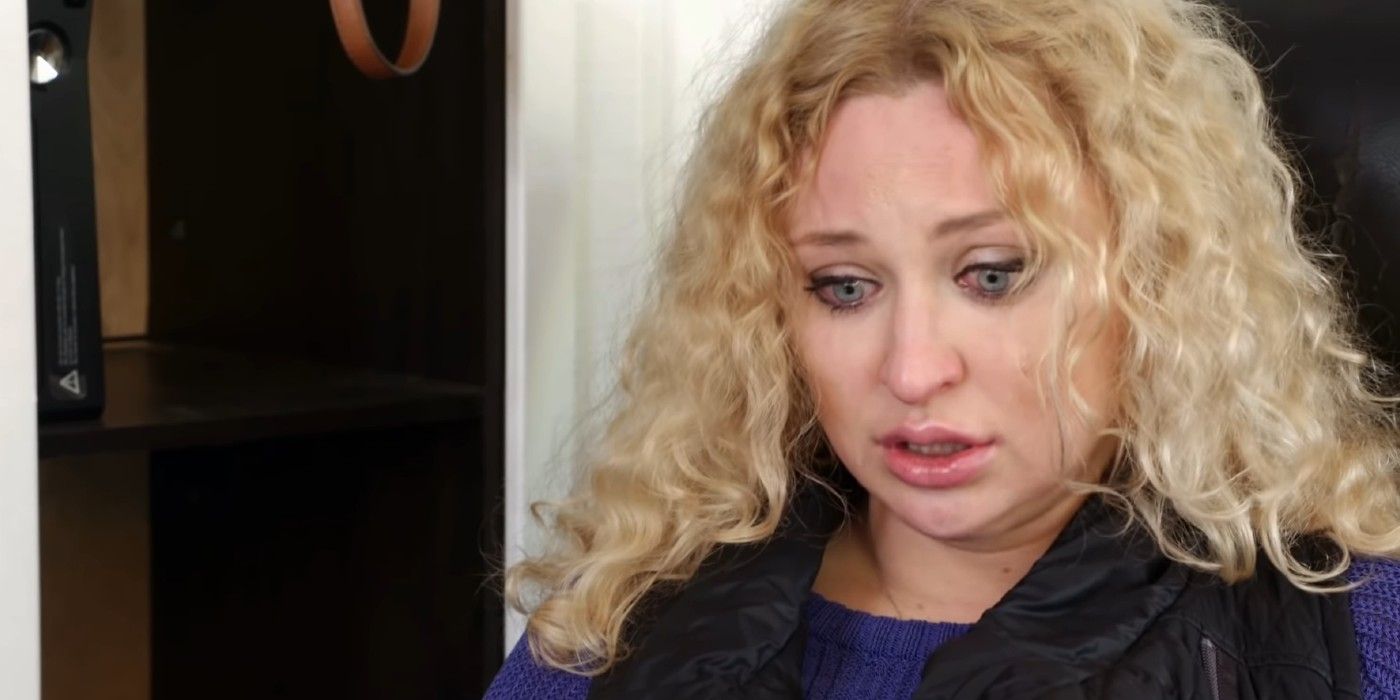 90 Day Fiancé star Natalie Mordovtseva's costar and friend Varya Malina thinks she resembles a Disney villain after her newest glam makeover. As Natalie starts a new spin-off with 90 Day: The Single Life season 2, the backlash she usually gets from viewers is being balanced out by the compliments for her new look. After her disastrous marriage to Mike, which resulted in her dumping him on Christmas Eve and heading to Florida while still using his bank card, Natalie is back looking for a new man in 2021. Since her last appearance on 90 Day Fiancé: Happily Ever After?, Natalie has changed up her style. She's currently flaunting her transformation via several modeling pics on Instagram.
Despite the largely positive response to these photos, some viewers aren't looking forward to Natalie's 90 Day: The Single Life appearance. Many expect Natalie to grow up, especially since she's just ended her alleged third marriage, but there's no stopping the Ukrainian woman from acting immature. However, it's worth noting Natalie used to be an actress, and it's suspected that everything she does on TV is more of the same. She's currently being accused of exaggerating her accent and suddenly having a new friend Julia, who was never a part of Natalie's 90 Day Fiancé storyline in the past.
Related: 90 Day Fiancé: Natalie's New Modeling Shots Get Unexpected Reactions
Perhaps the only true friendship Natalie has is her surprisingly close bond with Varya. However, it is Varya herself who posted that Natalie reminds her of an infamous Disney character in her latest snap. While Natalie avoided adding any of her usual long and philosophical captions for the post, the outfit does the talking for her. A shimmery black skirt with a thigh-high slit, beige pumps, and a tulle bow detail blouse make Natalie look every bit a diva. She maintains her signature blonde curls in an updo and uses a tiny puppy as an accessory, which gives Natalie's look a strong 101 Dalmatians villain vibe. "You remind me of Cruella DeVill [sic]," Varya wrote in the comments.
However, likely so Natalie wouldn't take offense at being likened to a nefarious character, Varya added, "but nicer version." In her reply, Natalie wrote, "I know! Love you hunny." Varya responded, "hope to see you soon," suggesting the two are still on good terms. Many other followers also agreed with Varya's assessment of Natalie's look. "This gives me Cruela [sic] vibes! Love it!," wrote one. Natalie replied, "yep," hinting that it was the look she was going for or at least that she doesn't mind the comparison.
However, the negative comments about Natalie's look mentioned she was late for Halloween with her outfit. Some were bothered by Natalie holding the dog with her nail too close to its eye. On 90 Day Fiancé, Natalie had her pet rat Lucky and dog Nymeria, who she conveniently left behind at Mike's when she moved out. Viewers noticed Natalie also deleted all the photos she had of the dog from her IG feed. In that case, maybe Natalie going for the Cruella look is saying something.
Next: 90 Day Fiancé: Natalie's Single Life Sneak Peek Video Panned By Fans
Source: Natalie Mordovtseva/Instagram