90 Day Fiancé: Natalie's Shocking Reaction to Yara's Halloween Prank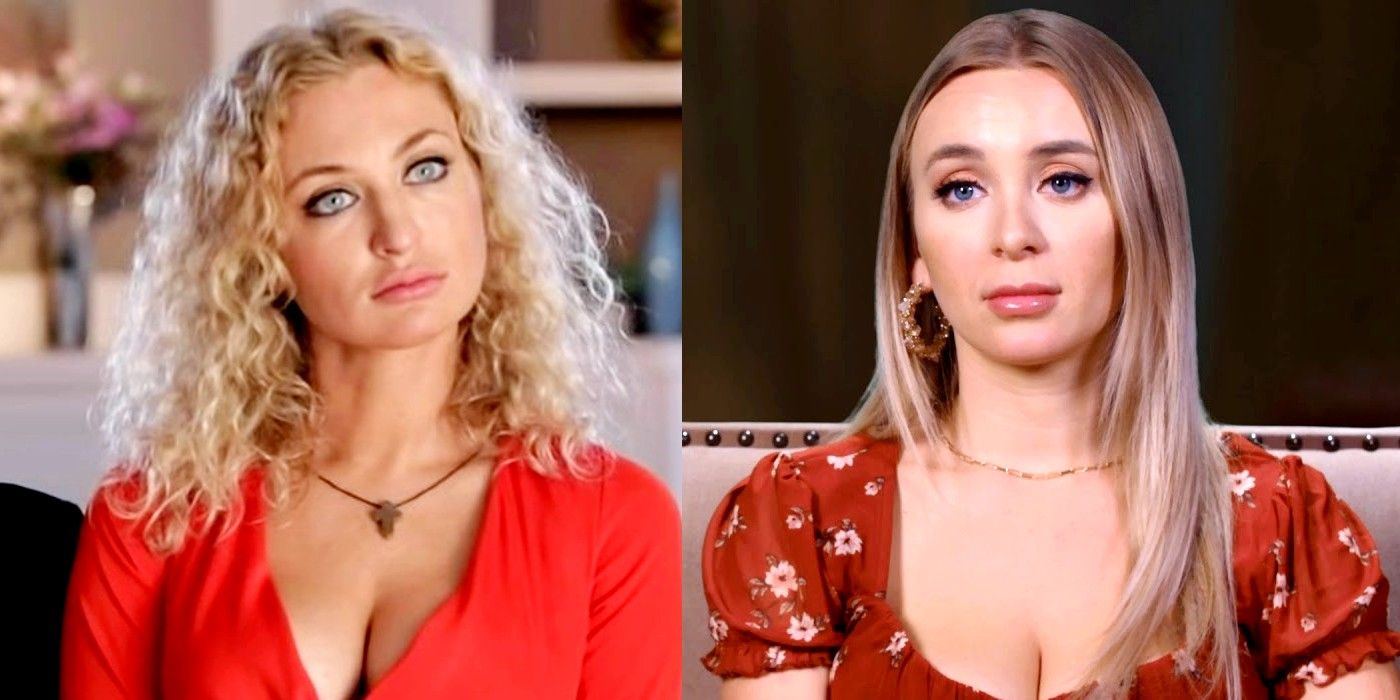 90 Day Fiancé star Natalie Mordovtseva reacts to Yara Zaya and Jovi Dufren dressing up as her and Mike Youngquist for Halloween. Yara and Natalie have been castmates for 90 Day Fiancé season 8 and later 90 Day Fiancé: Happily Ever After? However, while Yara has her team of supporters on Instagram, Natalie often invites trouble and critics with whatever she does. Natalie's relationship with Mike has been one of the franchise's most toxic ones yet and has also given fans several memorable scenes. A few of these were combined into a skit by Yara and Jovi that also included baby Mylah playing a rat.
Yara and Jovi may have discussed divorce on 90 Day Fiancé, but on Instagram, they are a fun-loving pair exploring parenting and newly married life together. While Natalie and Mike's marriage crashed and burned, Yara has taken great efforts to turn Jovi's reckless party-boy image around. As Natalie prepares to make a comeback with 90 Day: The Single Life, Yara and Jovi are planning their next move to a big city. Before that happens, they created detailed costumes of Mike and Natalie in a hilarious spoof of their co-stars.
Related: 90 Day Fiancé: Natalie Offends Fans With Controversial Religious Meme
Yara did her best mimicry of Natalie's thick Eastern European accent and reminded fans of the rat Lucky that she abandoned at Mike's Sequim house. But if 90 Day Fiancé fans expected Yara and Jovi's costumes to start a feud, Natalie surprised them by praising Yara. On Yara's Instagram post, Natalie commented, "I like the script you are also good on this role" To this, a satisfied Yara replied with, "I'm happy that you have great sense of humor." Fans also didn't bash Natalie this time around. They appreciated Natalie being a good sport and having a laugh over Yara's little joke.
In an Instagram Live that Natalie did later on her own page, she was asked about Yara. This time around, Natalie laughed as she said, "great play, I hope to see more." Natalie thought Yara looked natural in the video and added, "God bless" for Mylah's mama. One 90 Day Fiancé viewer asked Natalie if Yara had done this out of jealousy. "I don't think so, she's a good girl you know," declared Natalie. She also went ahead and said, "whatever she says, I'm going to protect her because she is from my country." According to Natalie, she can't be attacking Yara because she loves Ukraine.
Interestingly, before Yara showed off her acting prowess on Halloween, their 90 Day Fiancé co-star Julia Trubkina also took a dig at the ex-model and journalist. To address Natalie having accidentally revealed and then lied to fans about her 90 Day: The Single Life appearance, Julia made a mock interview video and earned accolades from fans. While Natalie may be praising Yara, she has yet to comment on Julia's odd post. Julia openly asked Natalie to go home during the 90 Day Fiancé: Happily Ever After? Tell-All, making her dislike for her known.
Next: 90 Day Fiancé: Natalie Unveils Dazzling Makeover & Flaunts Modeling Skills
Source: Yara Zaya/Instagram, Natalie Mordovtseva/Instagram