90 Day Fiancé: Natalie's Single Life Sneak Peek Video Panned By Fans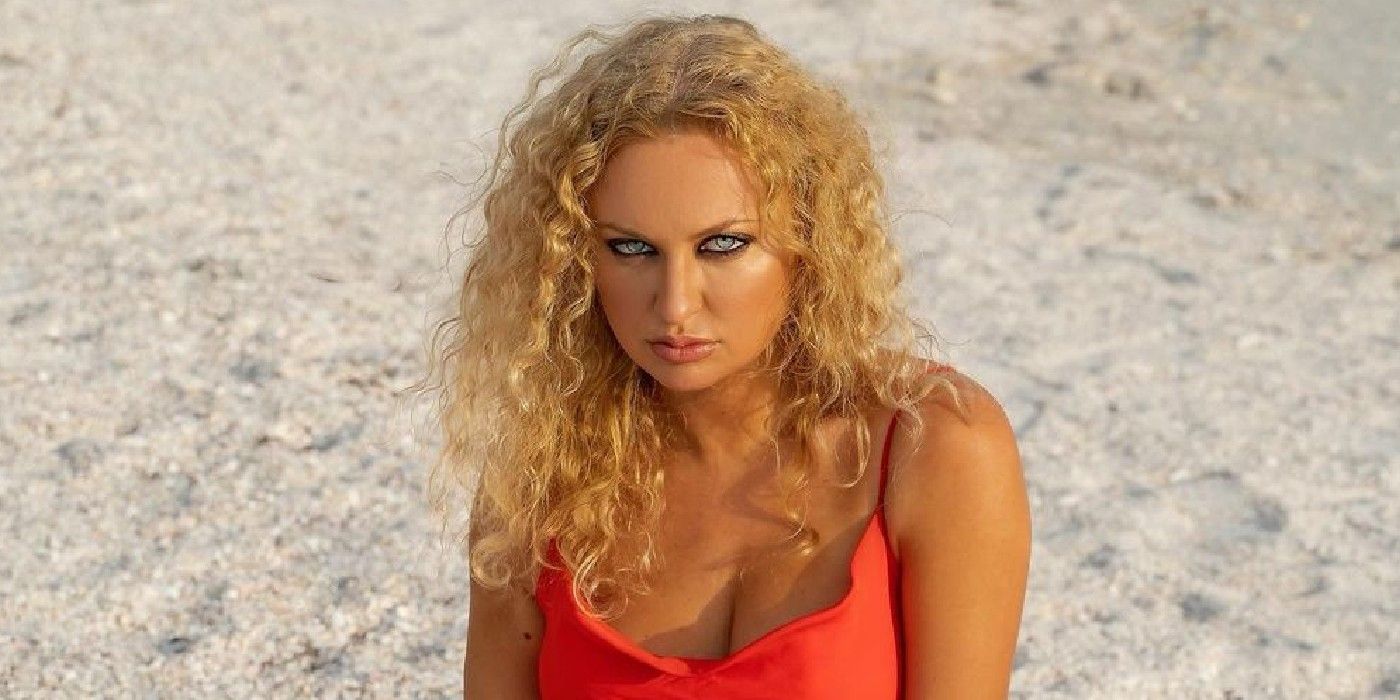 Natalie Mordovtseva may have recently earned the wrath of the 90 Day Fiancé fandom when it came to her relationship with Mike Youngquist, but she is looking forward to finding love on 90 Day: The Single Life. Natalie and her now estranged husband Mike struggled through several seasons of marital problems before finally announcing their split during the 90 Day Fiancé: Happily Ever After? season 6 Tell-All. Instead of hightailing it away from the cameras, though, Natalie is now dating again in Florida on The Single Life season 2, and previews for her storyline have already left viewers with critical things to say about the young Ukrainian woman.
The way that Natalie and Mike's marriage played out on 90 Day Fiancé soured their reputations among fans. Natalie behaved chaotically, while Mike appeared completely checked out of his marriage. So fans are already likely skeptical of Natalie's next chapter, which was partially revealed in a new clip for the upcoming season. In it, the Kyiv native is exploring the dating scene in Florida, and Natalie's new friend Julia is setting her up with some men she knows by going to a Fourth of July beach party. Natalie seems excited to be meeting new men and partying in St. Petersburg, but cultural differences still appeared to play a role in Natalie's life in the United States and her quest to find love.
Related: 90 Day Fiancé: Andrew Kenton Shocks Fans With Edgy Leather Makeover
The official @90dayfiance Instagram account shared a new video featuring Natalie introducing herself on The Single Life, which u/AshtonKechamall quickly reposted to Reddit. Reddit commenters were not impressed by Natalie's behavior in the clips, as many noted how immature Natalie, age 37, comes off "She's a child, idc how old she is," one Reddit commenter wrote. Many viewers were surprised by Natalie's age since her dramatic and eccentric behavior seemed more fitting for a teenager than a grown woman looking for a life partner.
Some commenters also accused Natalie of faking aspects of her personality for the show. Her Russian accent came across as exaggerated to viewers who didn't recall Natalie having such a thick accent in the past. "Girl that is not your accent," one Reddit commenter wrote. Others questioned Natalie's new friend Julia— not to be confused with her Happily Ever After friend Juliana. "Is that one of her paid 'friends?'" another user asked. Overall, fans did not seem to believe there was any authenticity to Natalie's new plot. "This is not even reality tv anymore. This is a really really bad scripted show. Lol," another commenter weighed in.
While fans seem to hate her chaotic behavior on the show, she's also been criticized for her actions on social media. Natalie recently came to the defense of her friend Varya Malina's husband Geoffrey Paschel after he was found guilty of multiple serious charges related to an alleged domestic violence incident with his ex-partner. Her and Varya's support of the man have made some fans question everything about the reality star. With all of this going on, Natalie's reputation among franchise fans is at an all-time low heading into 90 Day: The Single Life season 2. Still, knowing Natalie, she'll still manage to find a way to make her American dream come true, at any cost.
Next: 90 Day Fiancé: Varya Slammed By Viewers After Moving Into Geoffrey's Home
Source: @90dayfiance/Instagram, u/AshtonKechamall/Reddit