90 Day Fiancé: Rebecca Shares Sad Update After Mom's Cancer Scare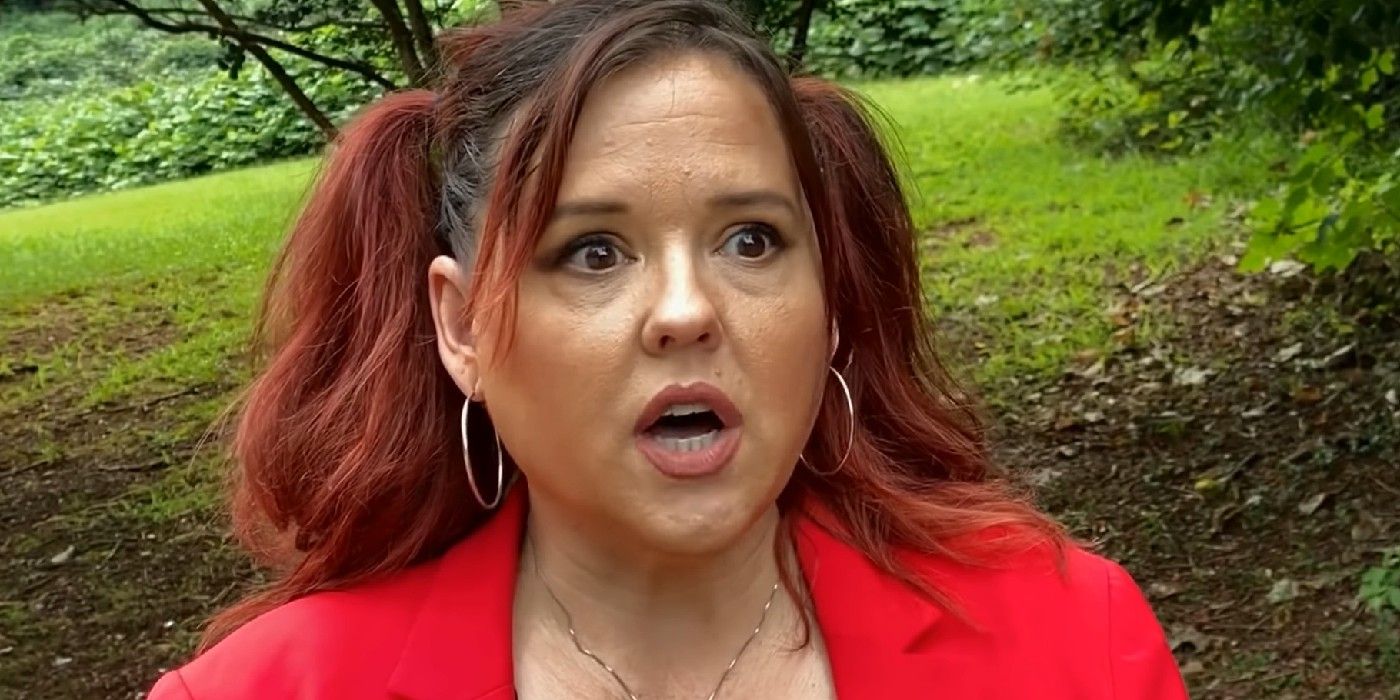 Former 90 Day Fiancé star Rebecca Parrott is sad because her mother organized a Zoom party after her cancer scare, but only one person showed up. Rebecca treats Instagram as her emotional outlet and likes to share all her life updates there. Earlier, she shocked many 90 Day Fiancé viewers by revealing that someone broke into her house when Zied Hakimi was working the night shift. Rebecca said that her neighbor's dog had passed away, and she left her place in a hurry to comfort them. She forgot to lock the door and spent about one hour at her neighbor's house. When she came back, she just changed and went to the kitchen to make dinner.
When she got settled into her bed and was talking to her mother, she reportedly saw the intruder standing in the bedroom. She screamed, which probably made the intruder run away quickly. Rebecca mentioned the intruder was perhaps waiting to reportedly harm her. The TLC star said she thankful that she was on a video call with her mother. Maybe that's why the intruder didn't do anything to her and left the apartment immediately after she screamed.
Related: 90 Day Fiancé: Zied's 'Incredible' Act Heals Rebecca From Her Past Trauma
The 90 Day Fiancé castmate Rebecca has now shared more saddening news on Instagram. She posted a video to explain that her mother recently had surgery after a breast cancer scare. After the successful surgery, Rebecca's mother organized a jewelry party and invited 38 friends from her church. Rebecca joined her mother at her house, but only one person showed up at the Zoom party. The reality TV star is so sad that 36 of her mother's friends didn't show up. In fact, Rebecca's sister also chose not to join the Zoom party even though her mother recently had surgery. She said, "I'm so hurt. 38 people RSVP'd. They were gonna be there, and two showed up."
She ended the video after saying, "Don't do that to people." After seeing the 50-year-old beauty Rebecca so upset, many 90 Day Fiancé fans tried to cheer her up. Some fans are glad that her mother is now safe and healthy. A user commented, "Shame on those people for disappointing your sweet mom! God sees all!!!" Another chimed in, "Oh no, that's so mean. hope your mum is okay!" A different user said, "We need to bring back etiquette classes like I took when I was young." However, a few fans mentioned that older people usually don't know how to operate zoom calls, which could be why they didn't show up.
Whatever may be the reason, Rebecca's mother must have been heartbroken that her friends didn't show up. Since all of her friends accepted the invite, she must have eagerly waited for them to join the party. It is comforting to see that the filter/photoshop queen Rebecca was there with her mother in person. Well, many fans seem interested in helping Rebecca's mother and attending her jewelry party. Perhaps, the 90 Day Fiancé alum can organize another Zoom call and share the code with her Instagram followers.
Next: 90 Day Fiancé: Times Rebecca Parrott Has Thrown Shade On & Offscreen
Source: Rebecca Parrott/Instagram