90 Day Fiancé: Steven Announces 180-Day Challenge & Reveals Five Goals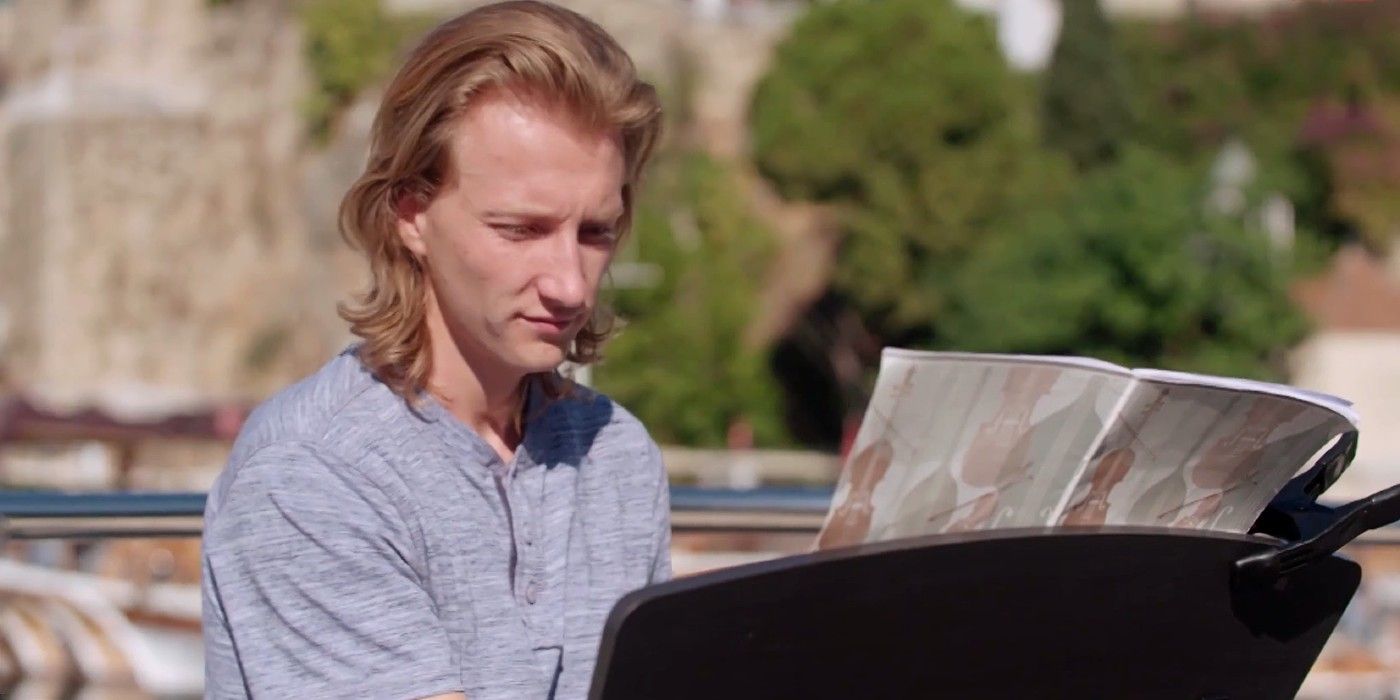 Newest 90 Day Fiancé star Steven Johnston decided to take part in a 180-day challenge and revealed the five life goals he wants to achieve in this time. The Utah native hasn't been receiving a positive response from fans since he appeared on 90 Day Fiancé: The Other Way season 3. Steven is getting massive backlash on social media for his hypocritical behavior with Alina. He asked his Russian girlfriend to maintain chastity while he had been intimate with over 100 girls. Even after living with Alina in Turkey, Steven flirted with her Russian friend, Masha, who acted as bait.
While Steven has been showing several red flags on the 90 Day Fiancé spin-off, he has also been accused of demanding private photos from women off-screen. More than eight women accused Steven of asking for intimate pictures from them or their daughters, who are under 18. A woman alleged that the 90 Day Fiancé star flirted with her and sent her a video of him masturbating. Another woman claimed that she forwarded Steven's flirty messages to Alina, but he then apparently changed his username.
Related: 90 Day Fiancé: Why Steven Doesn't Deserve All The Shade From Fans
It now looks like Steven is trying to paint a different picture of himself on Instagram by talking about his life goals and changing his life for good. He posted a video of him singing the same song he sang while proposing to Alina in Turkey. With the video, he wrote, "I choose to share it with everyone today to announce my 180 day challenge to change my life." Steven announced this challenge because he feels insufficient sometimes, and he wants to combat these feelings by accomplishing his most important life goals. During these 180 days, Steven, who may still be together with Alina, is planning to achieve five goals: "publish a novel, release a music album, create a language program, gain 20 pounds and make an online store." Steven, who has exhibited manipulative actions, doesn't want to let down the loving people in his life, and that's why he decided to change.
He also created a YouTube channel, on which he will be posting a "weekly update." Before concluding the post, Steven urged other fans to join the 180-day challenge with him and accomplish their own goals. Surprisingly, the TLC star has been receiving lots of positive comments on his new initiative. A fan commented, "Prayers are w/you on this journey. You will excel...no doubt." Another fan chimed in, "Kudos to you Steven! We all need to make changes and have goals in our lives."
The 25-year-old Steven has been showcasing problematic behavior on 90 Day Fiancé: The Other Way, and there is no doubt that he needs to be more mature and responsible. He is promising to change his life and achieve five goals in the coming six months. He should be able to accomplish all the goals in that timeframe, but he needs to be disciplined and not get distracted. 90 Day Fiancé viewers are wishing Steven the best of luck.
Next: 90 Day Fiancé: Why Viewers Support Alina Instead Of Steven
Source: Steven Johnston/Instagram