90 Day Fiancé: Sumit & Jenny's Astrologer Khalid Named MVP Of Season 3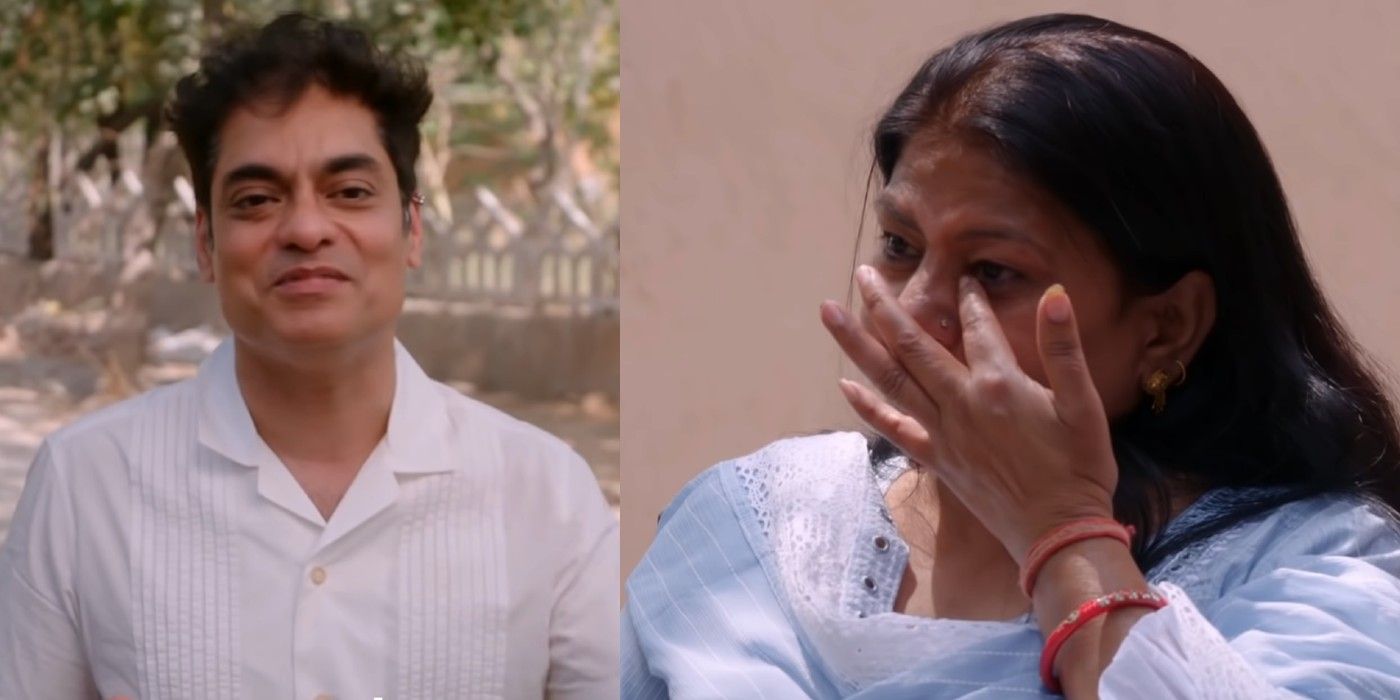 Sumit Singh's mom Sadhna is coming around on Jenny Slatten, but for 90 Day Fiancé: The Other Way fans, the true MVP of the season is his family astrologer, Khalid. Episode 11 of the 90 Day Fiancé spin-off came bearing good news for Jenny and Sumit after a decade-long wait in their relationship. The reluctant Sadhna had a change of heart and now loves Jenny although she is not sure if the couple should get married. However, this new version of Sadhna is courtesy of Sumit's astrologer friend Khalid. And Khalid has his own league of fans now who want TLC to hire him as an advisor for all their couples.
Turns out, not only did Khalid make Sumit's mom Sadhna cry by calling her "selfish," he knocked so much sense into her that she is no longer going to try to stop Jenny and her son from marrying. When fans first met Khalid on 90 Day Fiancé: The Other Way episode 1, he asked Sumit and Jenny to not rush their wedding as eventually, it would end tragically. Jenny was not ready to listen to him then, but for now, she's overjoyed at Khalid having brought about a shocking change in Sadhna. Khalid made Jenny understand that since Sadhna and her family are fixated with age-old traditions, it will take time for them to give her and Sumit their blessings.
Related: 90 Day Fiancé: Jenny Mistakenly Exposes New Dirty Habit & Disturbs Fans
"Things will change, be blessed, be happy," was Khalid's wise advice to 90 Day Fiancé star Jenny and fans such as u/iloveeatpizzatoo are declaring that they'd "join his cult if he had one." The TLC viewer shared their thoughts in a post titled, "Sumit's parents' astrologer: MVP" where several others agreed. The way Khalid addressed the roaring tension between Sumit, Jenny, and his parents sensibly while also asking Sadhna to back off sweetly seems to be what's wowing the viewers. The OP joked, "He'd make so much money as a mediator in the US. Can someone marry him so he can come to the US? And maybe join the 90DF cast? LOL"
Many agreed that the astrologer was the best thing to have happened to Jenny and Sumit and how he was more helpful for the family than the counselor they'd recently visited. On a clip that 90 Day Fiancé shared on Instagram, fans shared similar sentiments and appreciated Khalid for putting Sadhna in her place as it was long overdue. "Need this astrologist' account" one of the show's followers posted as someone else asked where Khalid had been the whole time. "Bring him on the reunions," was another fan's response, and Khalid was also called Jenny's "angel."
The conversation between Khalid and Sadhna has left fans feeling mighty satisfied, although they do feel that Sumit is still not ready to make Jenny his wife. With him no longer being able to use his opposing mother as an excuse to not marry Jenny, what he does next on 90 Day Fiancé: The Other Way will be interesting to see. Jenny and Sumit will be meeting Khalid again to set a date for their marriage, but the Indian man seems hesitant since things are happening too fast to his liking. With no obstacles in their way, if Sumit still doesn't marry Jenny this time around, no Khalid can help the American lady.
Next: 90 Day Fiancé: Jenny Gets Honest About Why She Forgave Catfish Sumit
90 Day Fiancé: The Other Way airs Sundays on TLC at 8 p.m. EST.
Source: u/iloveeatpizzatoo/Reddit, 90 Day Fiancé