90 Day Fiancé: Tania Flirts With Syngin After He Shares Handsome Pic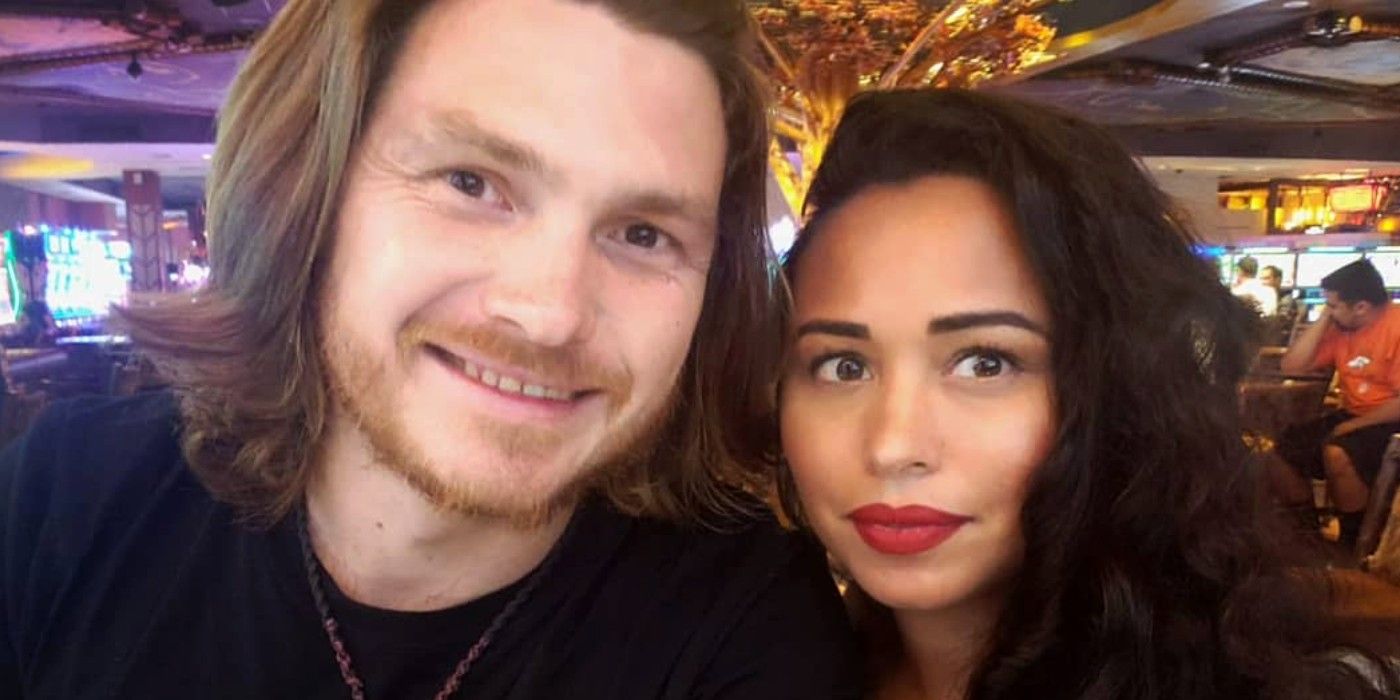 Former 90 Day Fiancé star Syngin Colchester recently shared a throwback picture, and Tania Maduro couldn't resist leaving a flirtatious comment on it. Many fans may know that Tania and Syngin called it quits after being married for over two years. The South African native revealed that he didn't want to be a father, while his wife wanted to grow their family. Eventually, the couple had an intense breakup and mutually decided to move on. It has been reported that the duo's split will be featured on 90 Day: The Single Life season 2.
Syngin is ready to move on, and he has been showing interest in dating another 90 Day Fiancé star, Natalie Mordovtseva. The 31-year-old TV star was also spotted hanging out with different women in Arizona and San Diego. While Syngin is super psyched about getting back into the dating world, it seems like Tania just wants to enjoy her singlehood. The Connecticut native is spending this time with her friends and family. She recently shared an intimate memory with Syngin, which suggests that she may still be in love with her estranged husband.
Related: 90 Day Fiancé: Syngin Bares It All & Shows Off Suntan In New Lake Photo
Syngin recently shared an old photo with his friends on his Instagram page, in which he rocked a shirtless and handsome look. He captioned the picture, "It's hard to come to America and make new friends especially long term friends...I miss being friends with someone I know for 10 years. Plus, the bond the brotherhood is unmatched." Syngin also joked about how he had gained about 30 pounds after getting married. Tania commented on his picture, "Lol you were gaining when we were living apart and you were in South Africa, don't blame me, jk jk!!" Tania then flirtatiously commented on her estranged husband's attractive picture, adding, "Still hot either way! #dadbod and all."
Syngin told Tania that marriage was his comfort zone, and they used to have a lot of good food. 90 Day Fiancé viewers are glad to see that Tania and Syngin have an amicable relationship even after the breakup, and they are friendly enough to tease and compliment each other. Just like Tania, many other fans found Syngin's throwback look charming. They asked him to transform into his old look by shaving off his beard and long locks. A fan commented, "Please cut your hair again! Your face is too sweet to be hidden." Another fan chimed in, "Cut your hair! Looks much better short."
This cute banter between the couple hints that they may still have romantic feelings for each other. Some fans think Tania and Syngin may have faked their breakup so they can appear on 90 Day: The Single Life. But that seems highly unlikely since the couple obviously had several disagreements about the future of their relationship. They may not have faked their separation, but several signs suggest that they may wind up together sooner or later. 90 Day Fiancé alum Tania still clearly adores Syngin.
Next: 90 Day Fiancé: Syngin Spills Big Secret About His Marriage With Tania
Source: Syngin Colchester/Instagram