90 Day Fiancé: Varya Gives Update On How Geoffrey Is Doing In Prison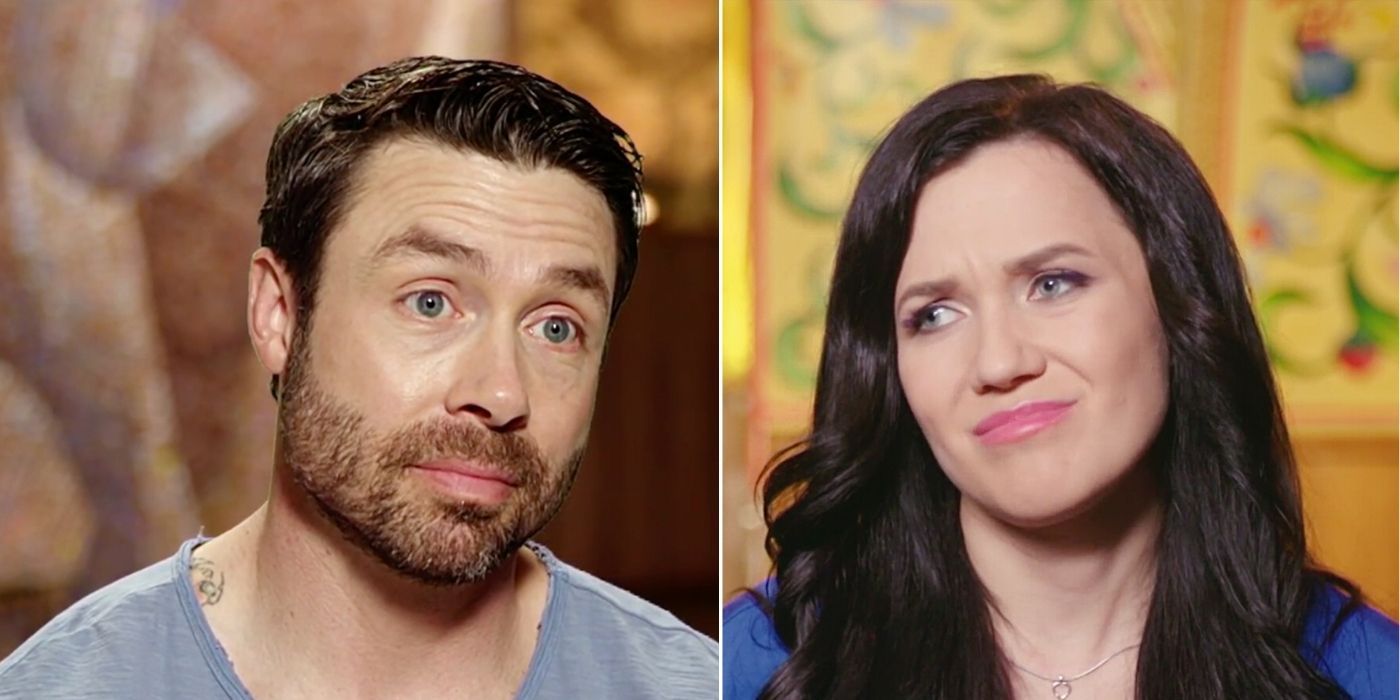 Varya Malina told 90 Day Fiancé fans how Geoffrey Paschel has been holding up in prison. Many fans may know that Varya and Geoffrey appeared together on 90 Day Fiancé: Before the 90 Days season 4. They got engaged towards the end of the season but kept their relationship under wraps, hoping that TLC would cast them again to resume their love story on the small screen. But 44-year-old Geoffrey's guilty verdict derailed the couple's plans to be on reality TV again. At the beginning of October 2021, the Knoxville, Tennessee, native was found guilty of assaulting and kidnapping his ex-fiancée in June 2019.
Geoffrey was booked into Knox County Jail and is awaiting the sentencing hearing, which will be on December 3, 2021. Meanwhile, Russian native Varya has been pleading with 90 Day Fiancé viewers to help Geoffrey clear his name by donating money to his family. She has also moved into his house to take care of his fur babies. Despite receiving huge backlash from 90 Day Fiancé fans, Varya has been posting old videos with Geoffrey on her Instagram page. She is still supporting him and believes that he is innocent and has been wrongly convicted.
Related: 90 Day Fiancé: Varya Shares If She Regrets US Move With Geoffrey's Memory
Former radio presenter Varya recently posted an old memory in which she was hanging out with Geoffrey at Tennessee's famous theme park, Dollywood. After watching the throwback video, a few 90 Day Fiancé fans asked Varya how her on-screen fiancé was doing in prison. A user asked Varya, "Love seeing y'all together. How is he doing please update us." She replied, "He is hanging in there because of people who love and support him." When another fan asked, Varya revealed that Geoffrey has been staying strong for his family and the people who love him.
Another fan asked Varya to keep posting his memories on Instagram and prayed that he would be proved innocent soon. Reality TV star Varya, who revealed her way to make money, also mentioned that she misses her man, especially because he used to correct the grammar of her Instagram posts. A different fan chimed in, "Plz let him know, there r many ppl that r behind him and believe him." Varya's loyal fans also mentioned that she looked really happy in the video in Geoffrey's company.
Even though the jury found Geoffrey guilty, a few 90 Day Fiancé viewers believe that he didn't assault his ex-lover. Former reality TV star Geoffrey may have looked confident during the two-day trial, but the jury found him guilty after seeing the victim's pictures. He can try to appeal his case, but until then, he remains incarcerated. According to the official reports, the District Attorney General's office will seek an enhanced sentence for Geoffrey. The 90 Day Fiancé alum could be imprisoned for 12 to 20 years in prison with no possibility for parole.
Next: 90 Day Fiancé: Varya Moves Into Geoffrey's Home & Talks About His Family
Source: Varya Malina/Instagram