90 Day Fiancé: Varya Posts Geoffrey's Video To Show He Doesn't Give Up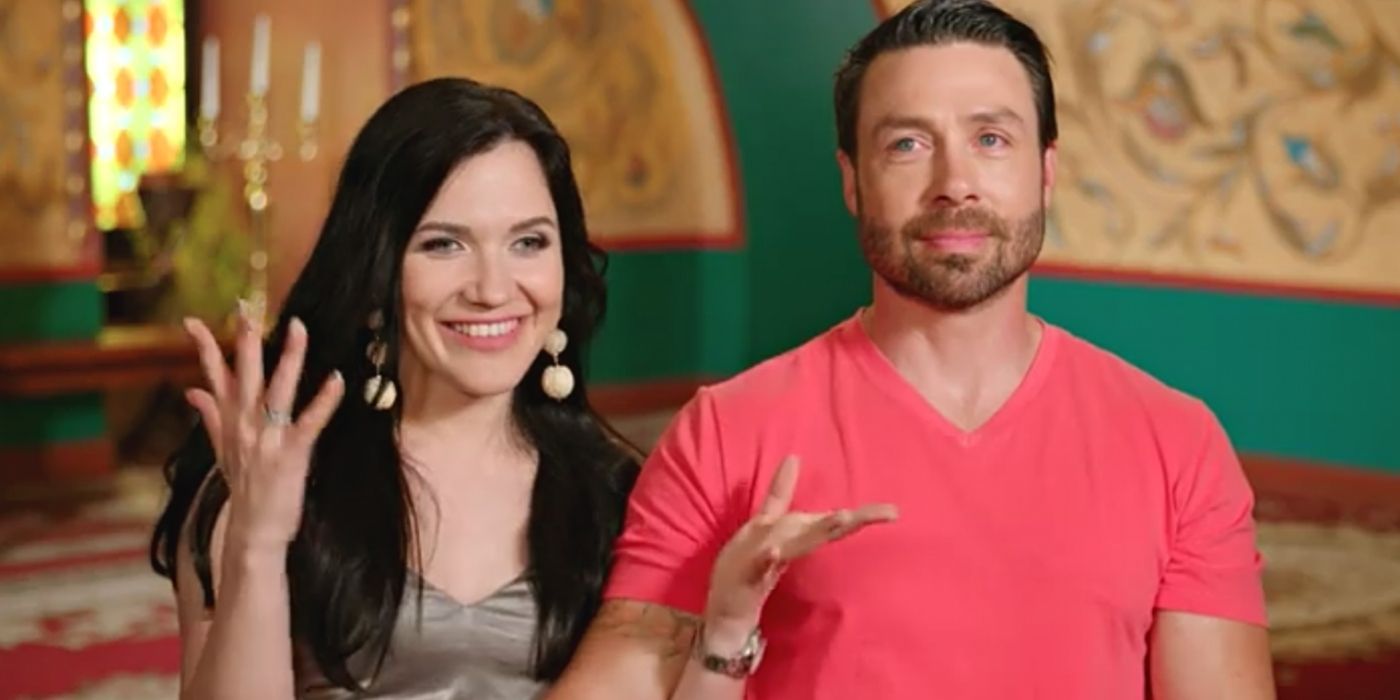 Former 90 Day Fiancé star Varya Malina posted an old video of Geoffrey Paschel, claiming he has a "never give up" attitude. The 31-year-old reality star is one of the few people who are still supporting Geoffrey after his guilty verdict. She is using her social media to ask 90 Day Fiancé fans, who are concerned about Geoffrey, to unite and help him. She even promoted a fundraiser on her Instagram page, stating that the donations would help Geoffrey clear his name and get back to his children.
In the meantime, the Russian beauty has moved into Geoffrey's house in Knoxville, Tennessee. While her on-screen beau is behind bars, she is taking care of his fur babies. After being away from social media for weeks, Varya is now continuously sharing engaging content on Instagram, probably because she wants to earn more bonuses from the platform. She recently shared a fun bikini post and recalled how Geoffrey took so many pictures of her during their fun beach date. She even joked about her debut with Geoffrey on another reality TV show.
Related: 90 Day Fiancé: Geoffrey's Brother Accused Of Bank Robbery In Florida
90 Day Fiancé alum Varya still seems to be madly in love with Geoffrey because she is now celebrating his tenaciousness by posting a throwback video of him folding a chair. The video showed Geoffrey as he struggles to close a chair at the beach. The text on the video said, "WHEN YOU TRYING TO CLOSE A CHAIR FOR 15 MINS." Finally, Geoffrey managed to fold the chair and celebrated the victory by showing off his big smile to the camera. Varya captioned the post, "'Never give up' is his motto in life. I would add 'and always smile on camera.'"
The former radio presenter usually gets massive backlash for sharing Geoffrey's pictures and videos. Surprisingly, this time many 90 Day Fiancé fans have found this Instagram post relatable and have expressed that through their comments. One user wrote, "Love this!!! Have to admit I was the same way with [a] chair like this at the beach lols." Another user chimed in, "Haha hilarious! How many men does it take to close up a lawn chair??" Someone else mentioned, "I thought I am the only one struggling with those chairs every time." Other fans even consoled Varya and prayed for Geoffrey. But some 90 Day Fiancé viewers think that because Varya is still young, she shouldn't waste her life for Geoffrey, who is now a convicted criminal in the United States.
Geoffrey's sentencing hearing date is close, which may be why Varya is suddenly talking about how determined and persistent he is. He may have been a very good father to his sons and a great boyfriend to Varya, but he is also guilty of assaulting and kidnapping his ex-fiancée. He has already been found guilty of all three charges, and most 90 Day Fiancé viewers are waiting to hear his ultimate punishment on December 3, 2021.
Next: 90 Day Fiancé: Varya Shares If She Regrets US Move With Geoffrey's Memory
Source: Varya Malina/Instagram