ACNH 2.0 Update Adds Discord & Splatoon Easter Eggs | Screen Rant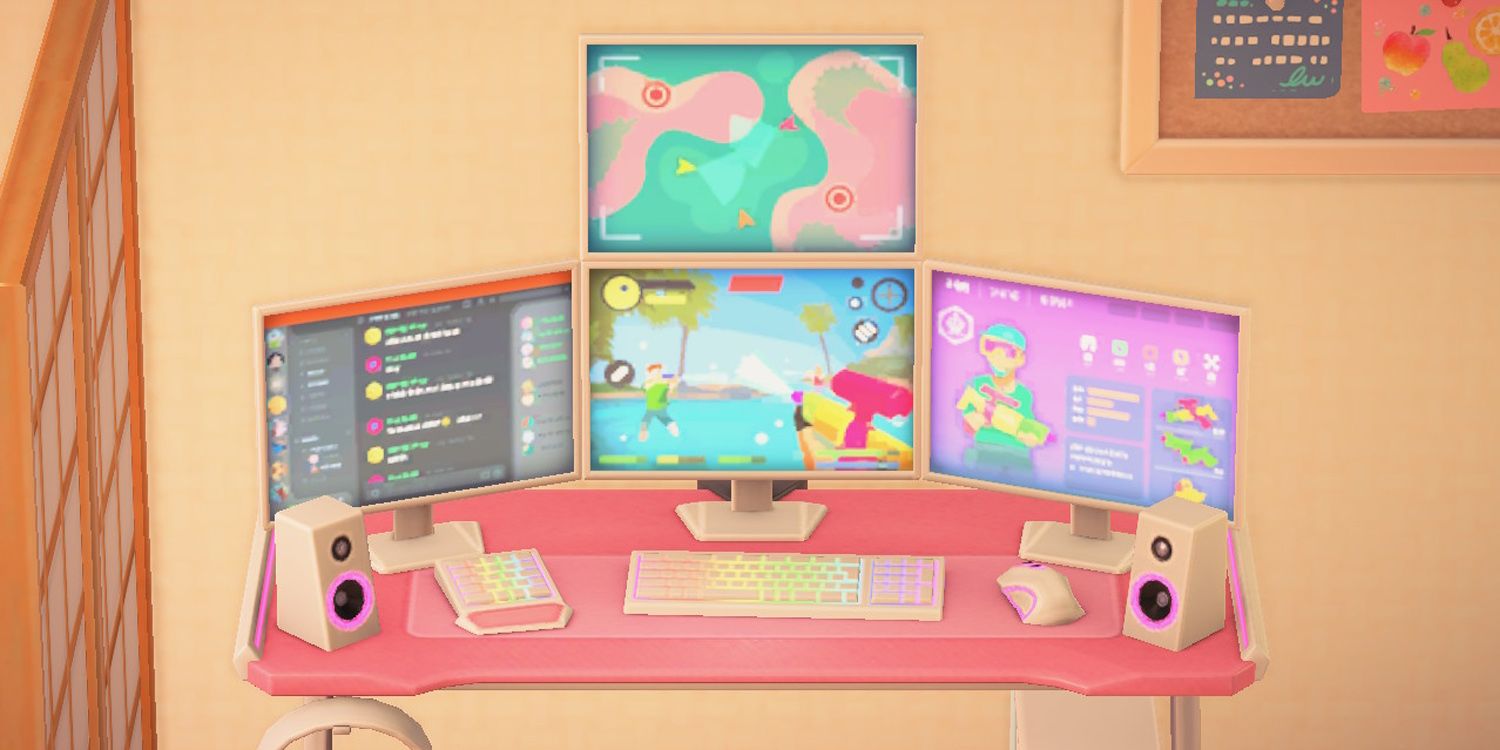 A new Animal Crossing: New Horizons update furniture item sneakily includes Easter eggs referencing both Splatoon and popular online platform Discord. These Easter eggs were discovered following the Animal Crossing: New Horizons 2.0 update's early release, which added new features like farming, cooking, and thousands of new items to the Nintendo Switch game.
Now that the long-awaited Animal Crossing: New Horizons update is finally available, an untold number of Switch players are sifting through its wealth of items and features. These include the long-awaited additions of NPC Brewster and his café, The Roost, the ability to dig up gyroids, Isabelle's island ordinances, and many more. With the amount of new items added to Nook's Cranny, the Nook Mileage Program, and the Happy Home Paradise DLC expansion, the total number of new items in the update adds over 9,000 items to Animal Crossing, providing lots of new furniture to work toward.
Related: Animal Crossing: Secret of New Horizons' Curvy Ponds Discovered By Dev
One new furniture item added in the Animal Crossing: New Horizons 2.0 update is the Gaming Desk, which can be customized with various preset designs. Twitter user fluffysmolcloud shared that one of the Gaming Desk variants includes a very clear reference to instant messaging platform Discord, which can be seen on the item's leftmost monitor. Along with the Discord chat is what appears to be a first-person version of Splatoon, with the gun shown on the center monitor greatly resembling the Nintendo game series' Splattershot.
Along with Animal Crossing's 2.0 update, the Happy Home Paradise DLC also released early, arriving a day ahead of its scheduled November 5 launch. The newly released expansion can be purchased on its own for $25 or downloaded for free for Nintendo Switch Online + Expansion Pack subscribers. Animal Crossing: New Horizons - Happy Home Paradise adds even more items to the game, which are obtained by building vacation homes according for various villagers and NPCs - but the DLC items can also be obtained by trading with other players.
Animal Crossing is known for referencing other game series and even social media platforms, and the series has collaborated with Splatoon in the past. However, referencing Discord specifically is a first for any first-party Nintendo game. It's a testament to how well-known Discord has become, as Animal Crossing: New Horizons is one of the Nintendo Switch's bestselling games. Should players want to create their own Splatoon or gaming-themed room in Animal Crossing: New Horizons, they'll likely be wanting the update's new Gaming Desk.
Next: All New Animal Crossing Hairstyles
Animal Crossing: New Horizons is available for Nintendo Switch.
Source: fluffysmolcloud/Twitter