ACNH's Brewster Revealed To Have Unexpected Singing Voice: Listen Here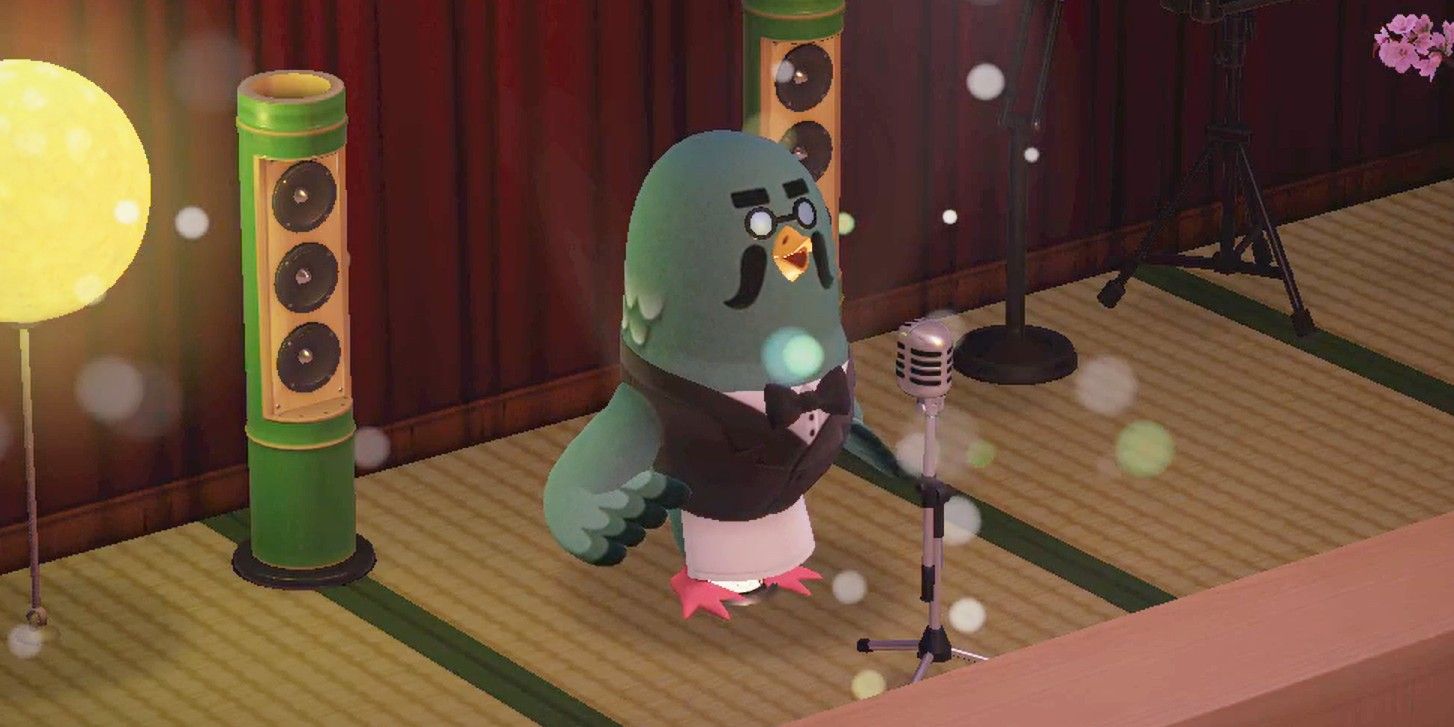 A player of Animal Crossing: New Horizons has shared footage of Brewster singing, revealing a surprisingly high-pitched voice for the coffee-loving NPC. Brewster came to ACNH as part of the game's recent 2.0 update, and is one of the major characters fans have been waiting for since the release of New Horizons back in 2020.
Animal Crossing is home to many NPCs, but players had limited interactions with them until the game's latest update. While fans have had the chance to chat to the likes of Kicks, Saharah, and Celeste on their islands, players can now invite NPCs for coffee at the new Roost cafe with amiibo cards, and even welcome them into vacation homes as part of the Happy Home Paradise paid DLC. More interactivity with NPCs has been a welcome addition for lots of players, with many particularly enjoying a cup of coffee with the likes of ACNH's turnip-selling Daisy-Mae and more.
Related: Animal Crossing Player Discovers A Trick to Tell If Celeste Will Visit
Redditor HamonadoDeQuezo surprised the Animal Crossing subreddit with their clip of Brewster singing. The character doesn't have a particularly high voice when chatting with him at the Roost, but seems to have a very high singing voice when in front of a microphone. With music and a microphone, the usually rather-shy Brewster has no qualms about showing off his vocal talent, but Redditors were taken aback by his high-pitched tunes. According to user Prawn_Scratchings, all NPCs invited via the game's DLC use the same singing voice, perhaps suggesting a game bug or missing sound effects are to blame for Brewster's falsetto.
See the post on Reddit here.
If the phenomenon is an accidental game bug, Animal Crossing players will hopefully see it rectified in an upcoming update. Nintendo recently released a new patch for the 2.0 update and Happy Home DLC on November 18, and while it does fix a number of game issues, it doesn't appear to have solved the problem with NPCs' singing. It's possible that the sound really is Brewster's singing voice, though it's a far cry from the tone he uses when serving up beverages at the Roost.
While a patch may be on the way, Animal Crossing players shouldn't get too excited when seeing a scheduled maintenance is taking place in the game. Nintendo has confirmed that the Animal Crossing 2.0 update will be the title's last substantial update, though smaller additions are still likely to happen. The news comes as something of a blow to the community, with many hoping for large content drops like the 2.0 release to continue further into the game's lifecycle, but it seems the new additions of farming, cooking, and mystery boat tours will have to suffice.
Next: ACNH's 2.0 Update & Happy Home Paradise Are Signs Of A Sequel
Source: HamonadoDeQuezo/Reddit