Alaskan Bush People: Why Bird's Grief Over Mr. Cupcake Touched Viewers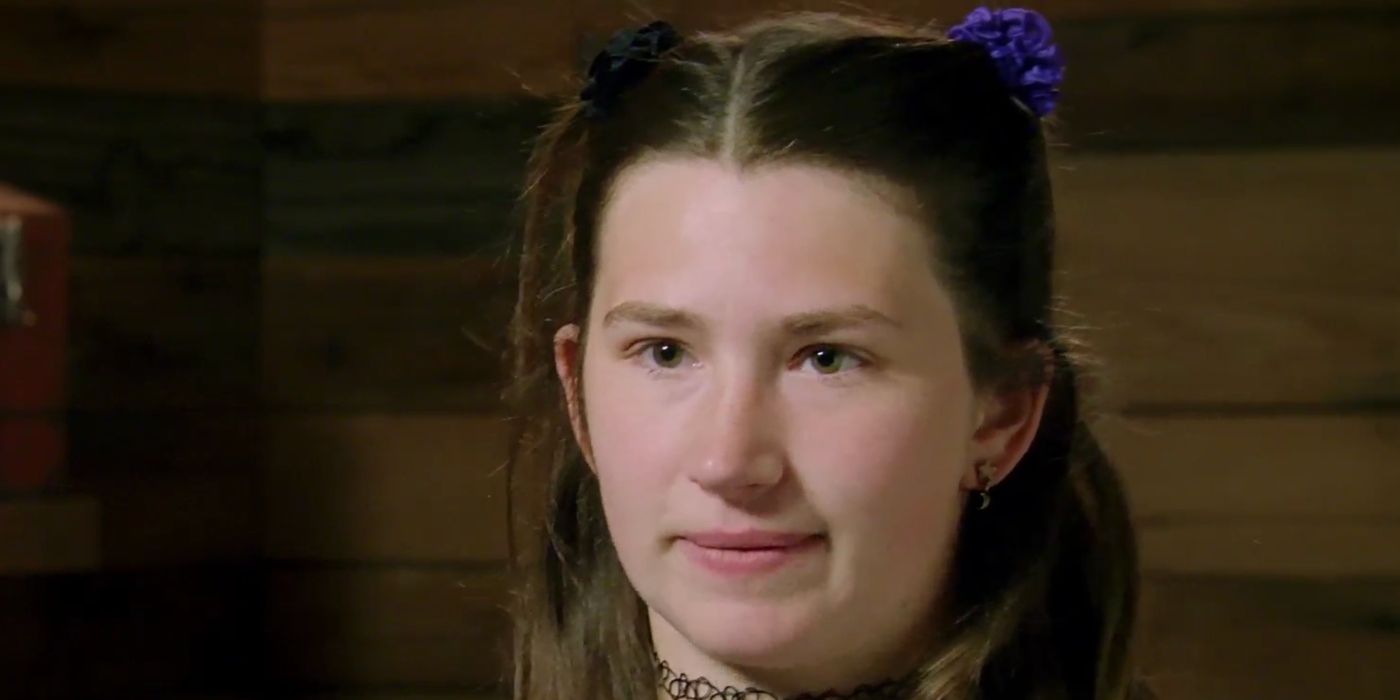 Viewers of the Alaskan Bush People were touched by Bird Brown's outpouring of love for her beloved dog, Mr. Cupcake. The entire Brown family has been pushing through the last few months after the loss of patriarch Billy Brown. Now, the oldest daughter is trying to see a future where her companion is no longer by her side.
The youngest of the Wolf Pack, Rain Brown, revealed on social media back in October that she and the rest of the Alaskan Bush People cast are grieving the loss of their dog, Mr. Cupcake. Fans were well aware that Mr. Cupcake, or "Cuppie," as the kids liked to call him, became a close member of the tight-knit family. Mr. Cupcake joined the family and the show back in 2015 as an enthusiastic pup. The Belgian Tervuren instantly took to the wilds of Alaska and became quite a good guard dog when it came to unwanted intruders like bears.
Related: Alaskan Bush People: Rain Mines For Gold On Family Homestead In Sneak Peek
Bird was beside herself as she discovered the family pet died during the night. Alaskan Bush People fans immediately empathized with the oldest daughter's plight. Clearly emotional, Bird tried to explain to older brother Bear that Mr.Cupcake just didn't wake up. Fans flocked to show their support, as many revealed that they were just as devastated as the family. One follower wrote, "Over The Rainbow 🌈 Bridge, but know that he has your Dearest Father." Check out the clip below:
Love and support came pouring in from all over the world, with another follower writing. "I am so sorry. I know it hurts. I have tears." Later, around the campfire, Bird revealed she was caught off guard and devastated by the unexpected death. Younger sister Rain also shared the loss was very hard to process since Mr. Cupcake was such an important part of the family. Discovery viewers learned the beloved dog was in danger in a recent episode when they heard gunshots go off in the distance. As most avid fans know, three gunshots are the signal for danger. Bird revealed Mr. Cupcake was gone as the episode continued, saying he just didn't wake up that morning.
Rain was only nine years old when Billy brought the family dog home. He had been searching high and low for a faithful companion for his two daughters. Mr. Cupcake was extremely smart and family-oriented. Mr. Cupcake was even an official member of the cast and had his own bio on Discovery's website. The faithful pup will not be forgotten anytime soon.
Next: Alaskan Bush People: Bear Opens Up About Estranged Relationship With Matt
Alaskan Bush People airs Sunday at 8 p.m. ET on Discovery.