Alaskan Bush People: Why Raiven & Bear Want To Help Fan Over Holidays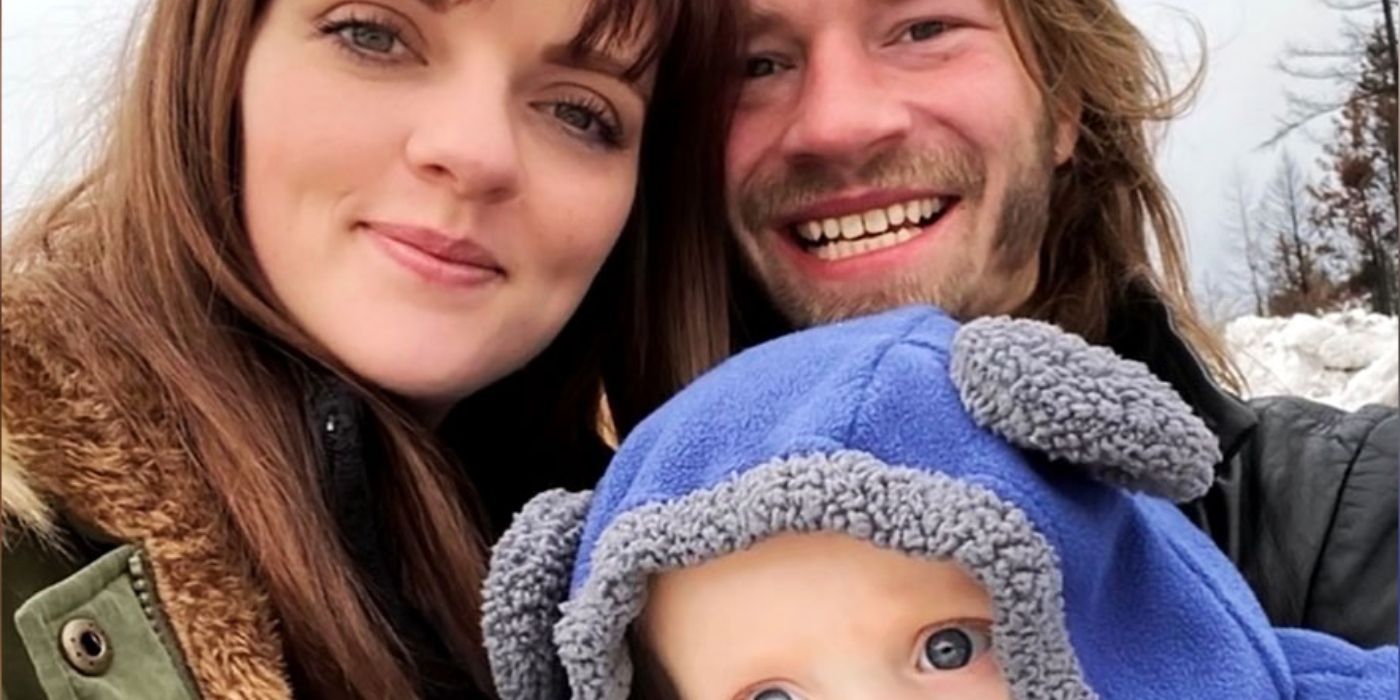 After another rough year, Alaskan Bush People stars Raiven Adams and Bear Brown are celebrating this holiday season by helping out one lucky person who has given back to their community. Bear and Raiven have been inseparable since getting back together. With the newest season just wrapping up, the couple is looking forward to spreading some much-needed holiday cheer.
Alaskan Bush People fans have enjoyed watching the Brown siblings finding their own partners as the years have gone on. Raiven and Bear met at Noah Brown's mountain top wedding back in August 2018. At the time, Raiven was the professional photographer for the event, with the model and the reality star knocking it out of the park. The couple went public in July 2019 and were engaged by August 2019. Alas, the duo hit a bump and called off their engagement by September. This would ultimately start the couple's vicious cycle of break-ups. Luckily, Raiven and Bear have learned to work out their differences in order to provide the best life for their son River.
Related: Alaskan Bush People: Why Bear's Calling Out Fans Who Attacked Billy
Watch out, Santa - Raiven and Bear recently shared that they too would be helping one special person this holiday season. Raiven shared a cute video of herself and Bear on her TikTok as the song "Holly Jolly Christmas" played in the background. Fans of the couple and the Alaskan Bush People series have until November 27 to plead their case as to why they might deserve some extra help this holiday season. The couple asked followers to comment under the video to nominate someone special.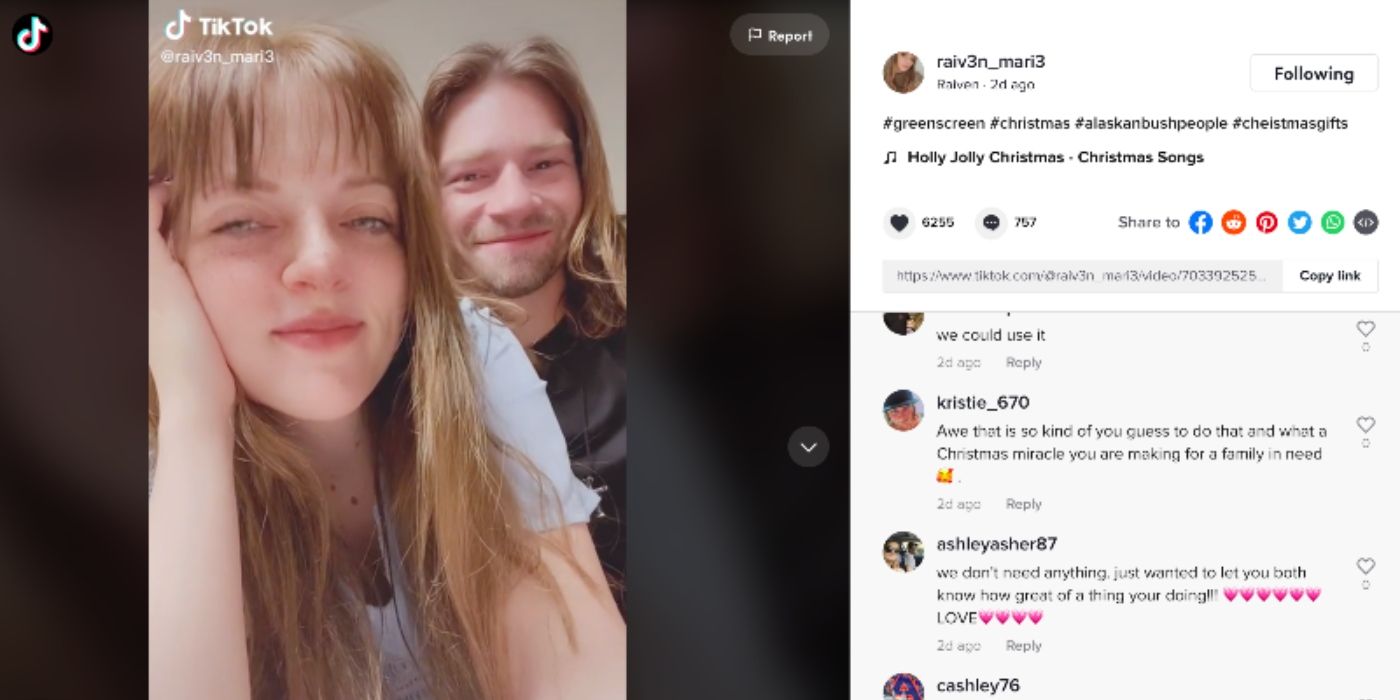 This TikTok video showed Bear smiling while standing behind Raiven, who was posing and dancing along to the cheerful song. Their hope was to pick one lucky winner, learn some important information, and deliver presents and gifts specially meant for them. So far, the post has been seen by over 6,000 viewers and commented on by almost 800 hopefully contenders. Bear and Raiven will sure have a long naughty or nice list to go through.
During the most recent season of Alaskan Bush People, Raiven stayed out of the limelight but did allow cameras to film the moment when Bear met his son on the Washington mountain. This last season was particularly hard on the Wolf Pack as they mourned the loss of Billy Brown. The show shared the patriarch's last few weeks on North Star Ranch and the days that followed his death. Now, the Brown family members have been trying their best to complete Billy's goal of a self-sustainable ranch. With Raiven's help, Bear is looking to help someone else who hasn't had the best year.
Next: Alaskan Bush People: Why Raiven Adams Is Talking About Eating Animals
Source: Raiven Adams/ TikTok