Avatar: 10 Best Firebending Fights, Ranked | ScreenRant
Firebending may have been the villain's weapon for most of the Avatar franchise, but there is no denying how cool it is to watch. Firebending requires intense concentration and discipline, so seeing a firebending master at work is always exciting. There have been numerous firebending fights across The Last Airbender and The Legend of Korra, and each one is fantastic.
RELATED: Sokka's 10 Smartest Moments In Avatar The Last Airbender
However, certain fights manage to stand out for their own reasons. Some fights may complete a character arc, present an emotional situation, or just look really cool. Either way, these fights deserve to be discussed.
10

Zuko Vs Ozai - "The Day Of Black Sun: Part 2"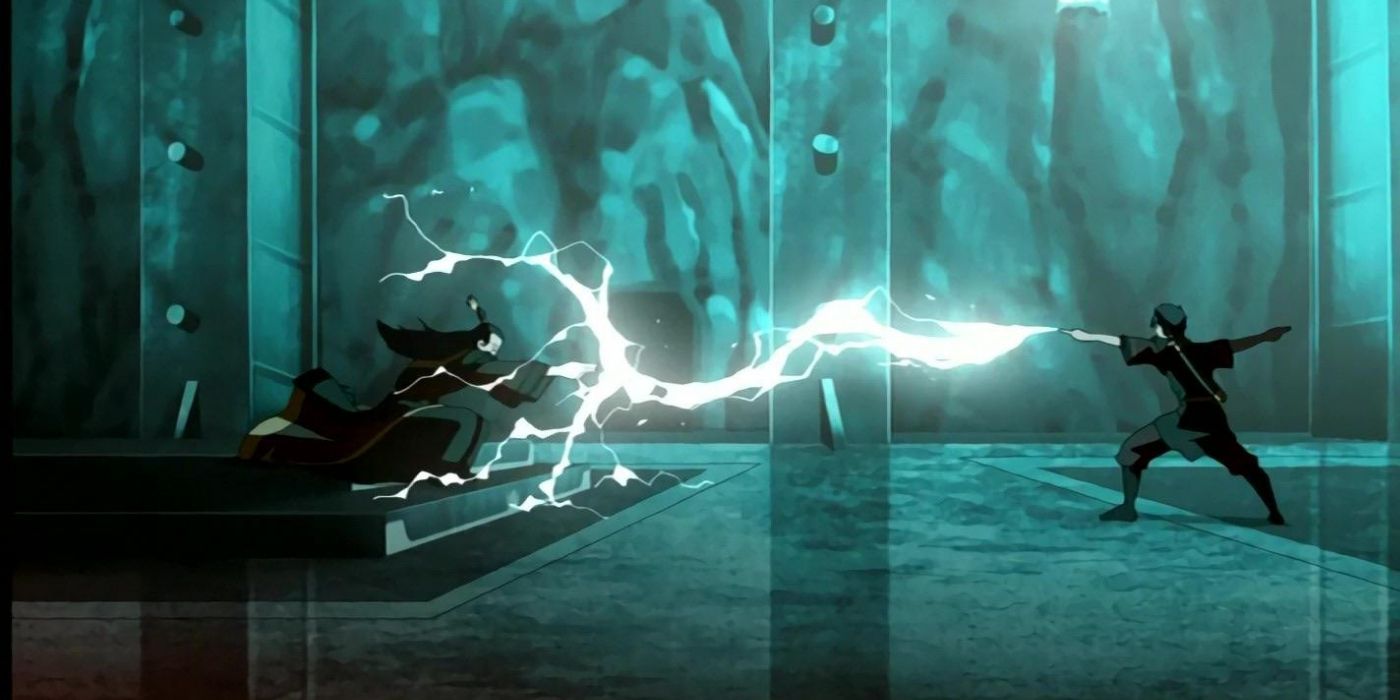 Zuko confronting his abusive father was a moment that every Avatar fan had been waiting for. Zuko corners Ozai during the Day of Black Sun, a day when firebenders momentarily lose their power. Zuko yells about how Ozai is a terrible person, and Ozai can only sit and listen.
Then, when the sun reappears and Ozai shoots lightning at his own son, Zuko is amazingly able to redirect it back at him. This fight shows how far Zuko has come both physically and emotionally, as he is finally able to leave his father behind. It is also a reminder of just how good a teacher Uncle Iroh was since he was the one who taught Zuko that trick.
9

General Iroh Vs Equalists - "Endgame"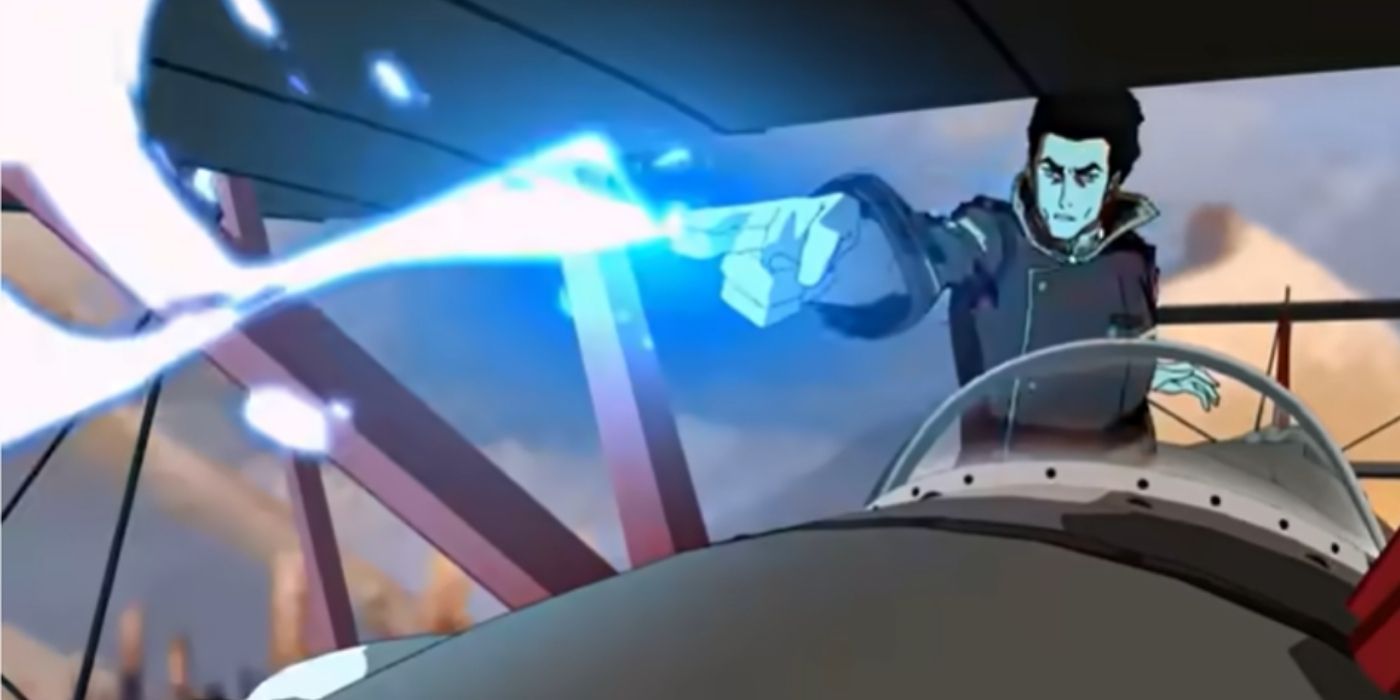 This may be one of Legend of Korra's best episodes, but it's also General Iroh's since he has one of the best fights in the series here. He uses firebending to fly through the air and takes down multiple Equalist aircraft by firing himself from plane to plane and setting them on fire.
It's an intense fight, and since it takes place high up in the sky, it provides a different setting than lots of other fights. The battle also ends with a plane crashing into Aang's statue, removing the Amon mask, and when Iroh says to the statue, "Thanks for always looking out for me, Aang," it evokes a lovely bit of nostalgia for the audience.
8

Zuko Vs Zhao - "The Southern Air Temple"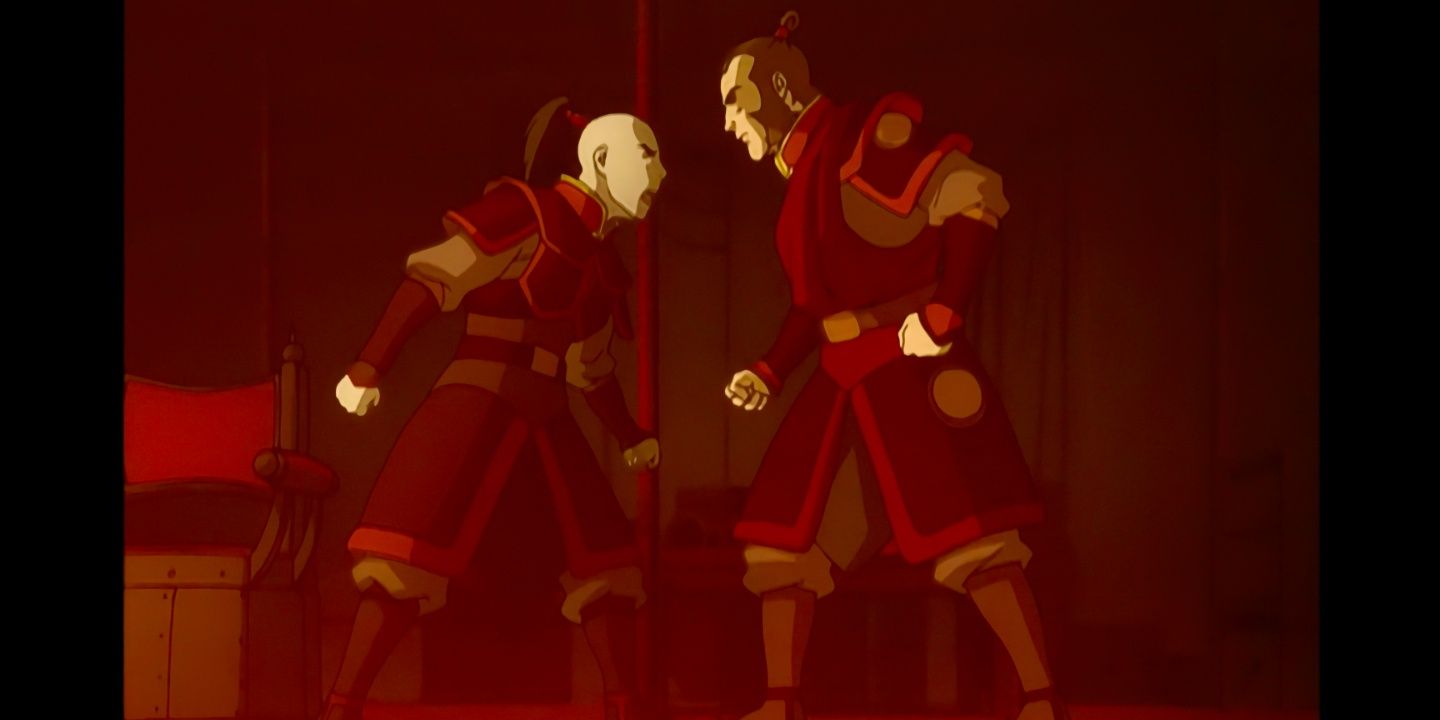 The first Agni Kai ever shown in the Avatar franchise is between Zuko and Zhao, and it is an amazing one. The fight involves a great show of Northern Shaolin, which firebending is inspired by, and viewers see Zuko triumphantly win through the basic techniques that Iroh taught him.
RELATED: 5 Most Powerful Benders In The Legend Of Korra (& 5 Of The Weakest)
This is probably the first time that viewers root for Zuko, as he is clearly the lesser of two evils here. Zhao cowardly tries to attack him once the fight is over, only to have Iroh stop him and state that Zuko is far more honorable than him. Ultimately, this fight foreshadowed how Zuko and Iroh would become heroes in the story themselves.
7

Mako Vs The Tiger Dillos - "A Leaf In The Wind"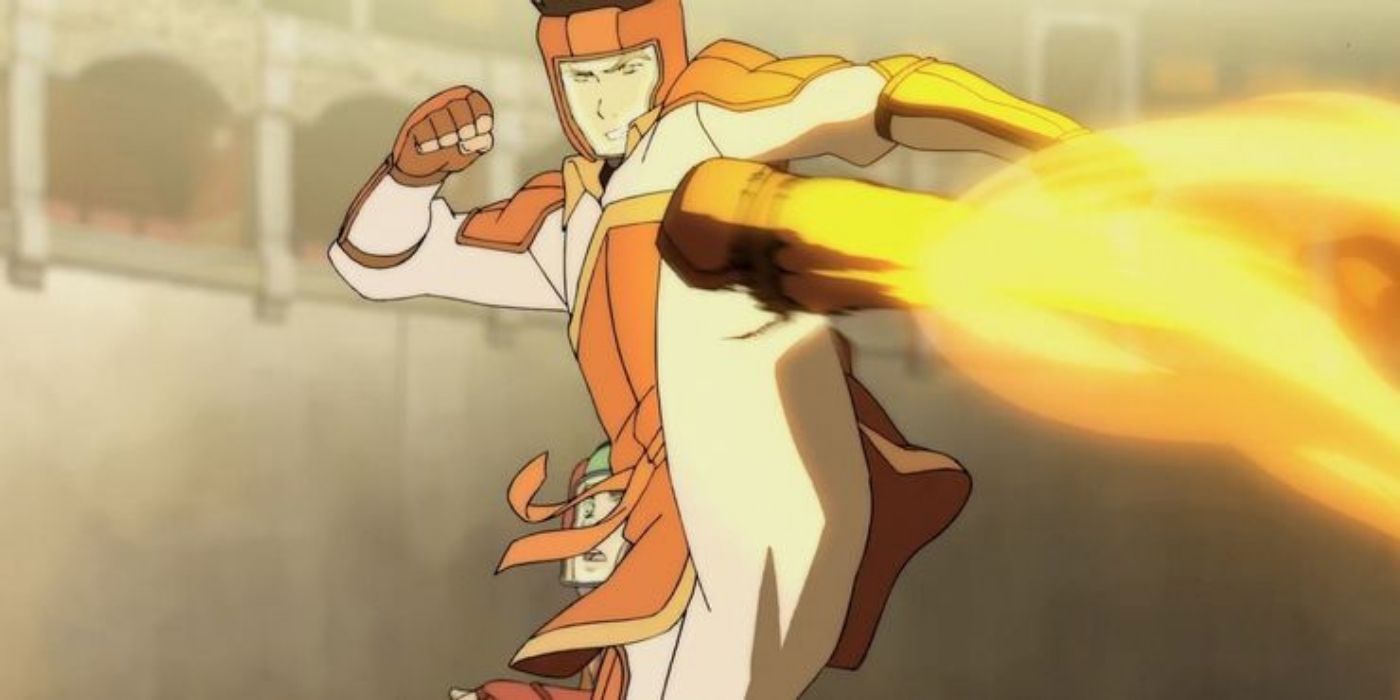 Mako's first fight makes an impression on Korra, and viewers find this fight hard to forget as well. After Hasook and Bolin get knocked out during a pro-bending match, it seems like the Fire Ferrets are done for. But Mako manages to win the game by fighting off all three opposing players.
He dodges and weaves, and then starts attacking once the other team has run out of resources. He also uses the rocks that are thrown at him to create a smokescreen, which he then jumps through in order to catch the final member of the Tiger Dillos by surprise, ultimately winning the match. This fight was definitely worth the applause that it got from the crowd.
6

Aang Vs Ozai - "Sozin's Comet: Parts 3 & 4"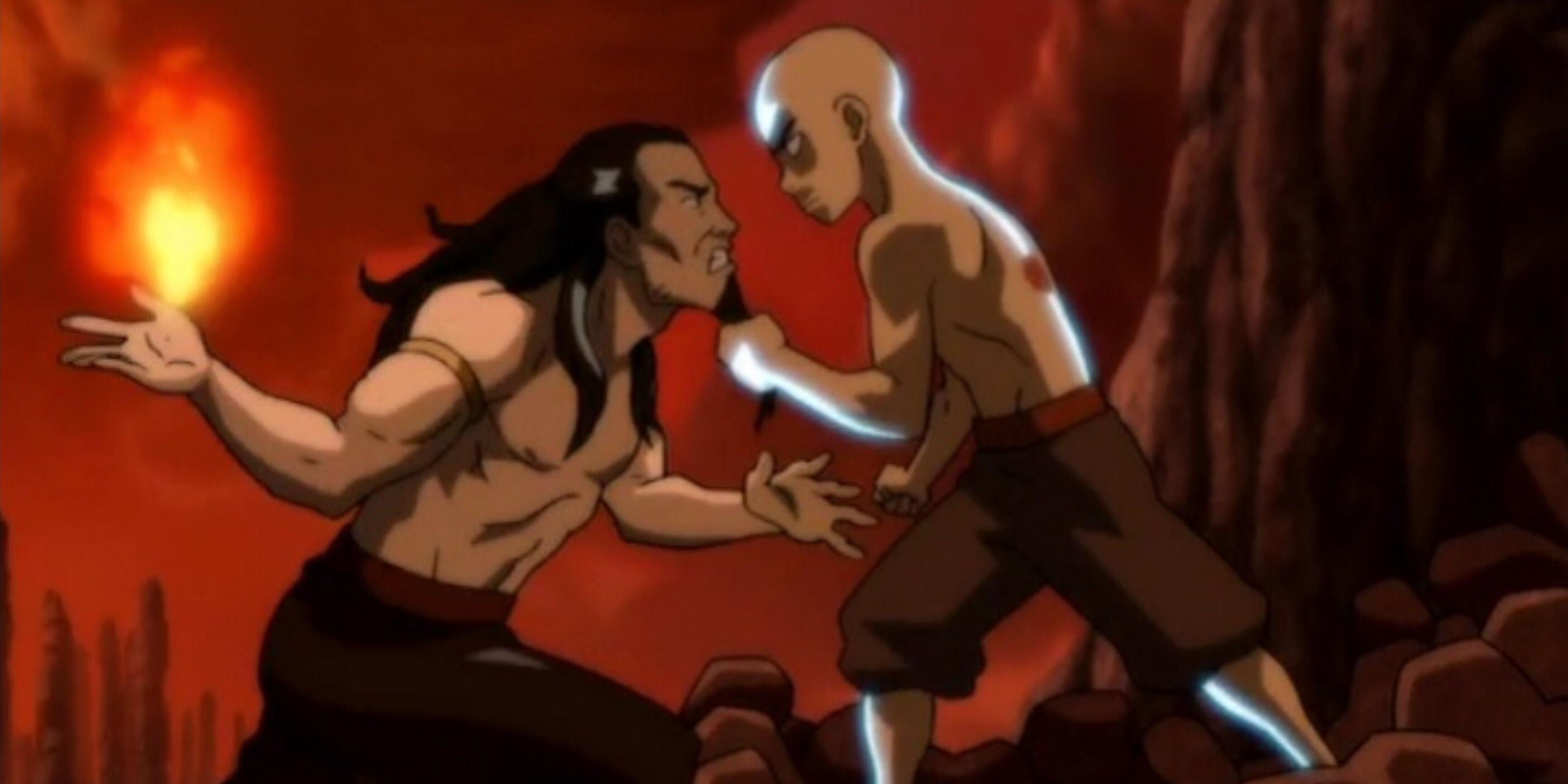 This big final fight was built up throughout the entirety of A:TLA, and it did not disappoint. Powered by Sozin's comet, Ozai sends fire blasts crashing down on the Avatar. He is truly an intimidating foe, and as he and Aang battle it out, Aang can barely manage to defend himself at first.
Ozai, who also calls himself the Phoenix King, proves just as cruel as he is powerful, mocking Aang's fear and trying to burn Aang within the rock that he has built around himself. Because of how awful Ozai is, it's very satisfying when Aang unlocks the Avatar State and proceeds to knock away Ozai's fire easily. After this moment, Aangs firebending is just as intimidating.
5

The Gaang, Zuko & Iroh Vs Azula - "The Chase"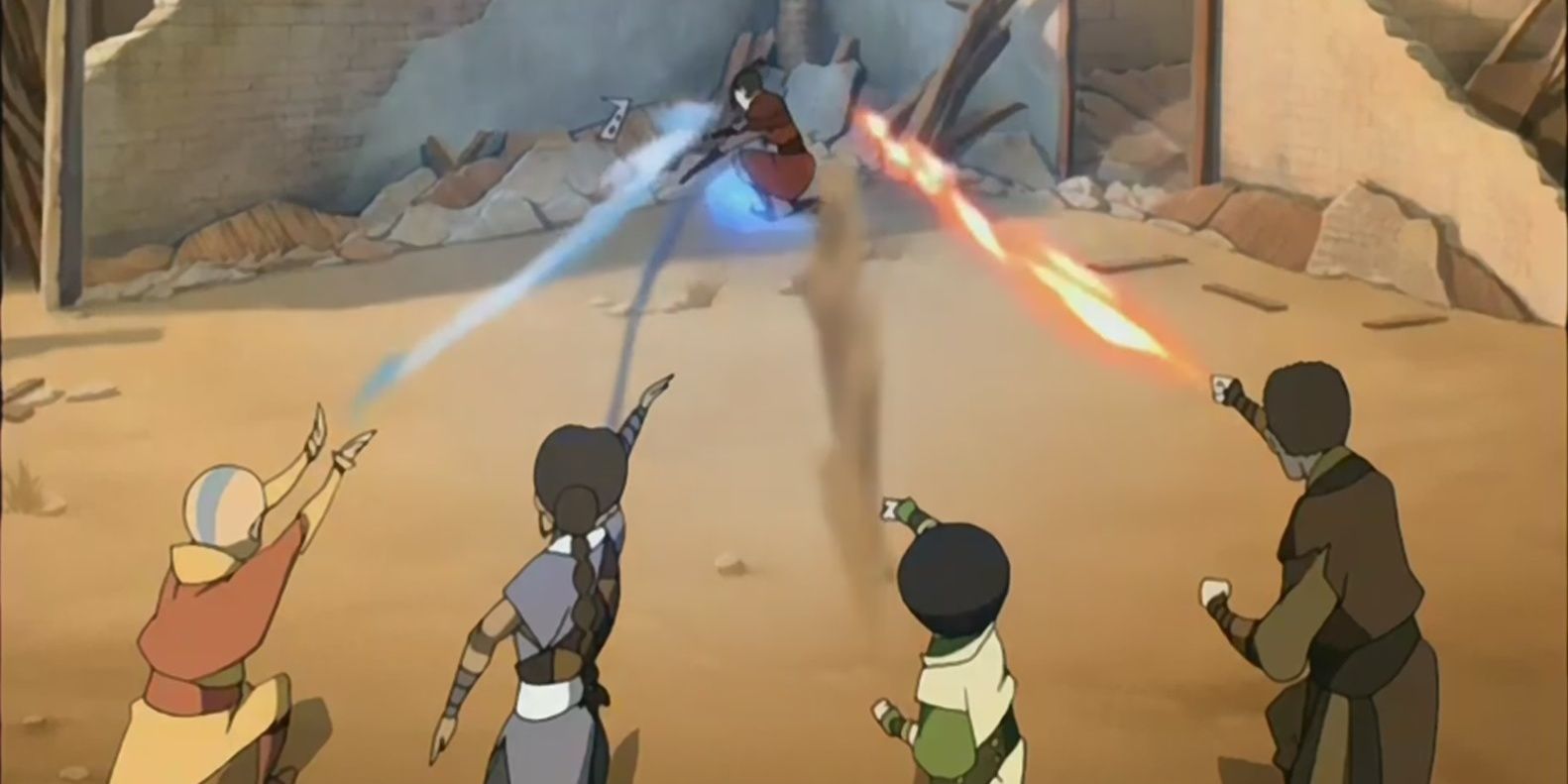 Before Zuko turns good, he teams up with Team Avatar at one point to battle Azula. This results in a wild fight in which every character gets to participate. Before things really kick off, Aang, Azula, and Zuko have a Western-style showdown, where it's ambiguous who will be fighting who. This uncertainty gives the fight a great sense of tension, as anyone could turn on another character at a moment's notice.
RELATED: 10 Ways The World Of Avatar Changed Between The Last Airbender & Legend Of Korra
The fight ends with Azula firing at Iroh and escaping. Since Iroh is such a beloved character, it's sad for Zuko and the audience to watch him get so hurt. This fight manages to be both chaotically fun and emotional at the same time.
4

Korra's Firebending Exam - "Welcome To Republic City"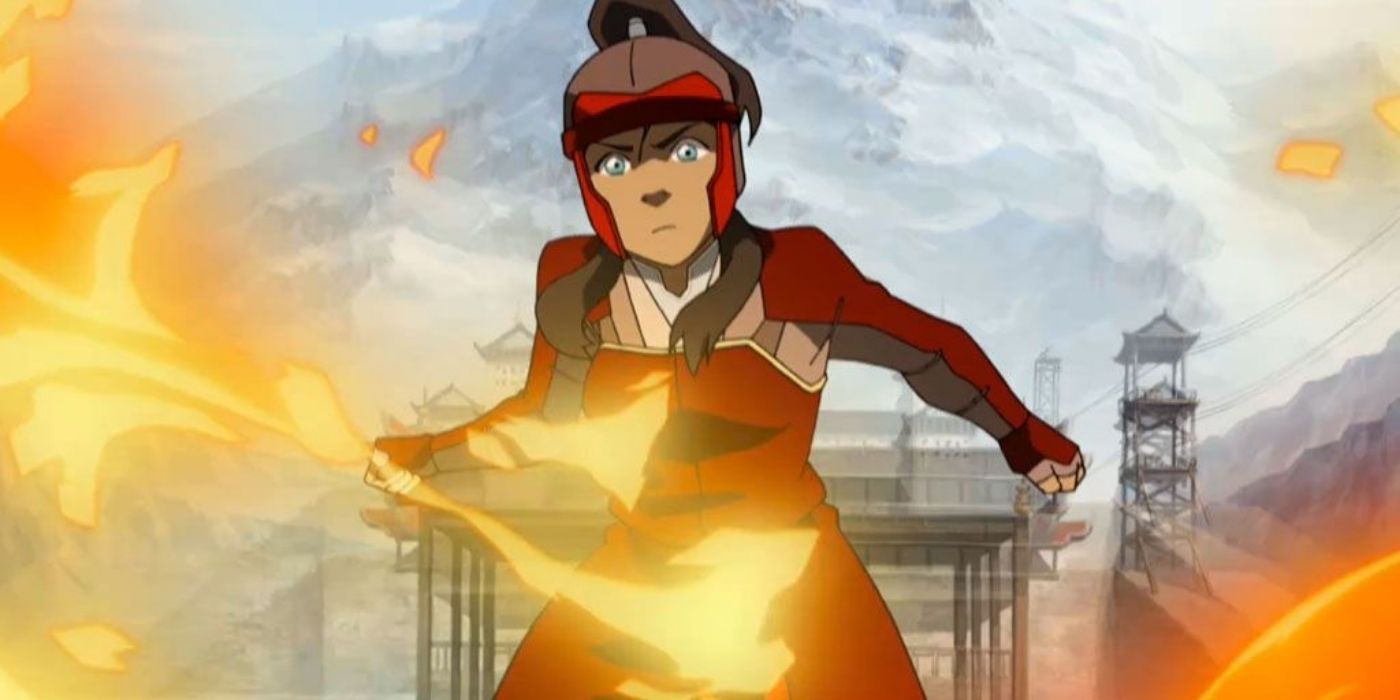 The series is able to show just how highly Korra's fighting ability ranks in her very first appearance. During her firebending exam, she takes on two opponents, and despite them flanking her she is able to fight them both off simultaneously. Even when one fires a giant blast at her, she runs straight through the fire and flips through the air, sending her own inferno down that ends the fight.
It's a great first introduction to Korra. The music of the fight is also great since it creates a very fun and fast-paced sort of energy, which is perfect to get the audience's blood pumping whilst they watch this bending battle.
3

Combustion Man Vs The Gaang - "The Beach"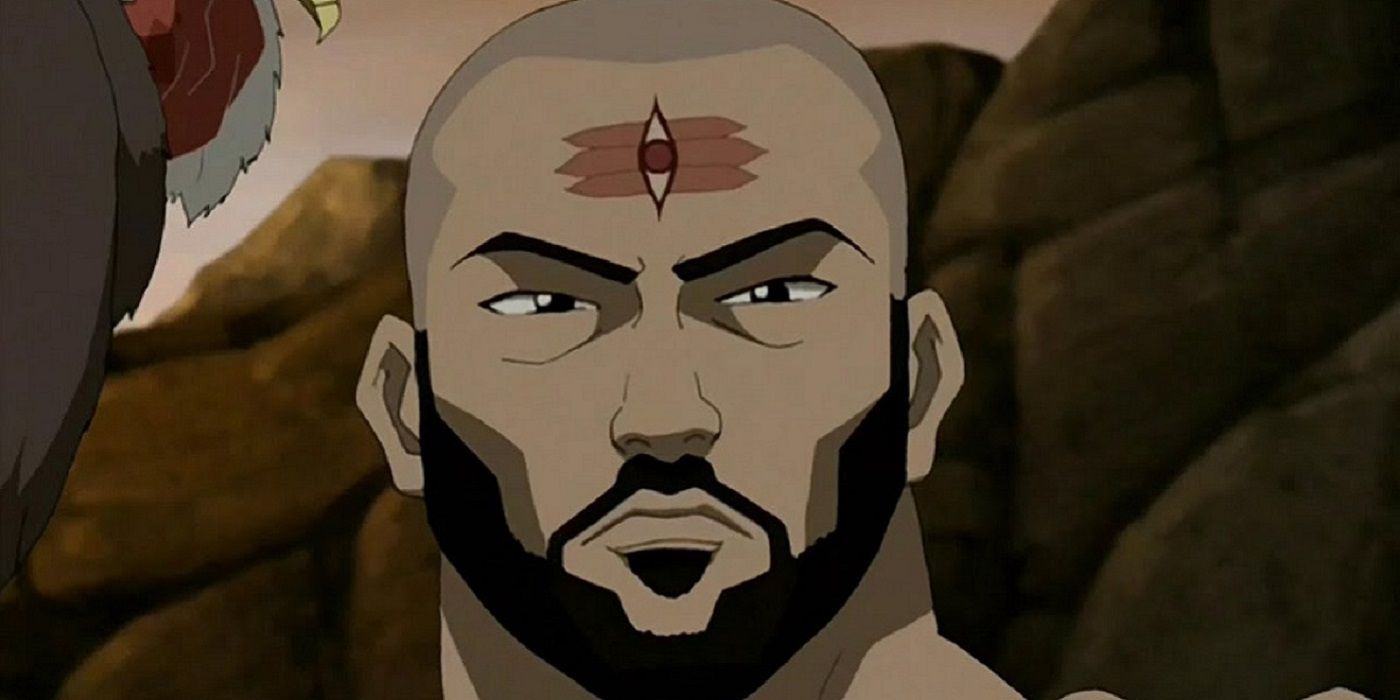 Combustion Man's literally mind-blowing firebending technique in Avatar was crazy to viewers during his first appearance, as fans had never seen this before. Able to produce fire with his mind, Combustion Man, or Sparky Sparky Boom Man as he is later called, is a formidable foe, and when he attacks the Gaang while they are asleep, they are barely able to get away.
The fight he has with Aang is very tense to watch, as Aang attempts to dodge and hide from the blasts amongst the rock pillars that surround them. Since Aang doesn't know how to firebend yet, he is only able to redirect the blasts and fly away from this fierce opponent.
2

Korra Vs The Lieutenant - "And The Winner Is..."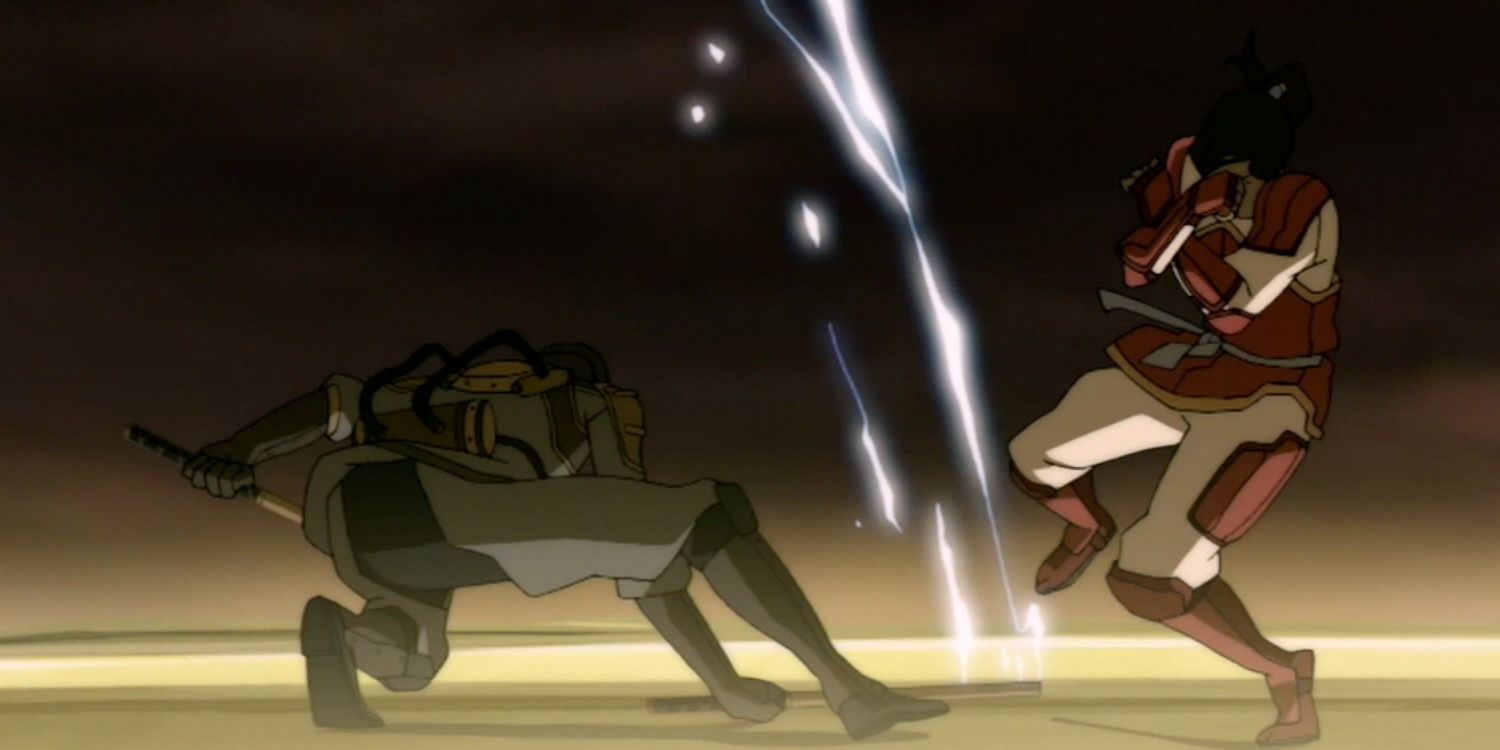 When Equalists attack the pro-bending arena, Korra and Lin team up to fight them off. Since they are up on the arena's glass roof, Korra is only able to use firebending, but she does so brilliantly. She knocks over multiple Equalists with blasts, even stepping on one to gain some air in order to make those blasts more powerful.
RELATED: Aang's 10 Best Episodes In Avatar The Last Airbender
When it is just her and Amon's Lieutenant fighting, Korra uses some great martial arts moves, including flipping him over with her leg. During the final moments of the fight, slow motion is used to show just how cool Korra's moves are. She elbows the Lieutenant in the face, then sends him flying with a large explosion. It's exhilarating to watch.
1

Zuko Vs Azula - "Sozin's Comet: Parts 3 & 4"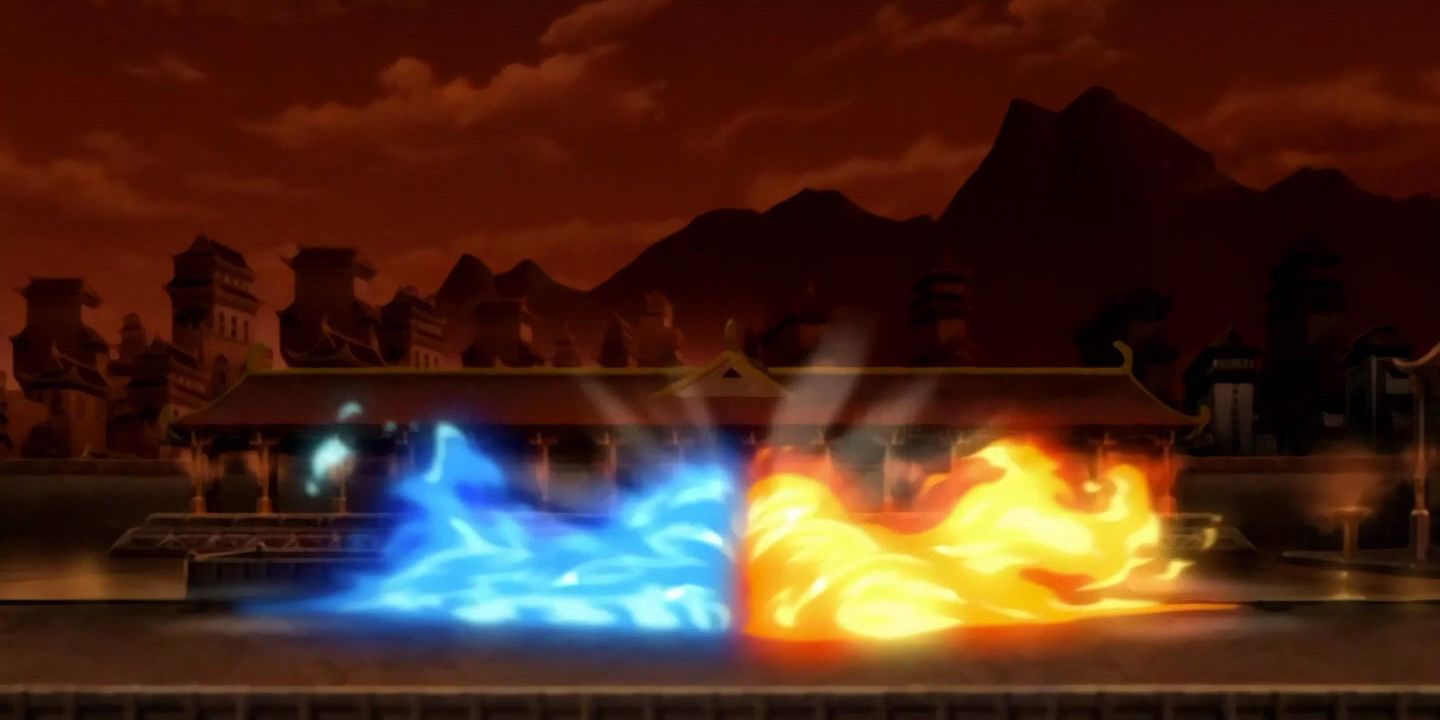 This Agni Kai is equal parts epic and tragic. Zuko and Azula face off in A:TLA's finale and their comet-powered flames are jaw-dropping. Azula fires lightning in the sneaky cut-throat way that she does, and Zuko is able to hold his own against her blasts of fire, even creating a spinning ring of flames to trip her up.
But as shown by the sad string music behind the fight, this Agni Kai is a melancholy one. These two characters are siblings and children, for that matter. They should not have to fight to the death. The fight also leads to Azula's breakdown, which is one of the saddest moments in A:TLA.
NEXT: The 9 Best Characters Introduced After Season One In Legend Of Korra