Bachelor In Paradise: Couples That Are Still Together After The Show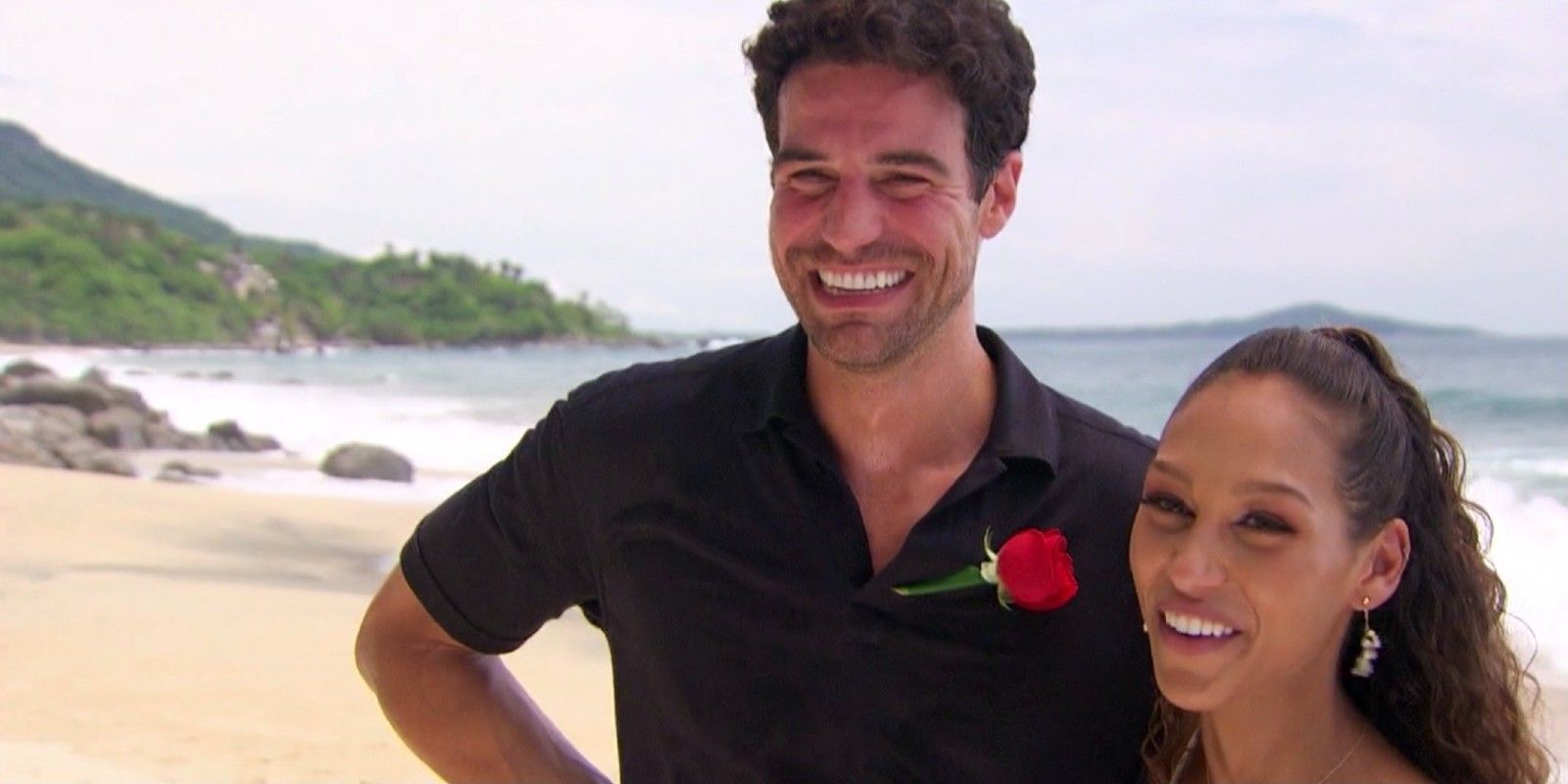 When it comes to lasting love from Bachelor in Paradise, there are a handful of couples who are in it for the long haul. BIP brings a mixture of laughs, drama, butterflies, and heartache. Couples who get together on the show celebrate the amount of quality time BIP offers, especially when the series is compared to The Bachelor and The Bachelorette.
The success stories stand out, especially since a lot of cynics, including fans and other cast members, have doubts that healthy relationships can blossom from the reality TV realm. Early on, some couples seemed like they would make it but later split. However, the most recent season of BIP yielded six couples who are still standing.
Related: Bachelor in Paradise's Joe Amabile and Kendall Long Break Up
This year's positive outcomes felt special. More BIP couples than usual are still together after season 7. Maybe it was the pandemic hunger for love, or perhaps it was the most diverse casting efforts yet. Another possible reason was the increasing emphasis on proactive communication and mental health awareness. Whatever the reason, BIP was definitely filled with love this year. Now, it's time to take an enjoyable look back at all the BIP couples that are committed to each other today.
One couple got married on the beach before Jade and Tanner, but they quickly split. The first true success story from BIP is one of the sweetest and most mellow couples from the entire franchise. Jade and Tanner recently welcomed their third child and have been married for over five years. According to US Weekly, Jade is shocked by how much the show has changed over time. She also noted how showrunners used to ban cast members from meeting one another before filming. She shared with the outlet, "I loved Paradise because of the quality time you got with people. I spent more time with Tanner in two days than I did with Chris Soules in seven weeks, you know?"
This couple had one of the most iconic romances in BIP history. While Ashley may have gotten famous for crying over Jared, everything eventually worked out. Ashley said, "this man is everything I want on paper and everything I want in a face." When Jared tried to pump the brakes on the relationship, Ashley wasn't having it. Now, Jared and Ashley are expecting a baby boy, but back then, she cried while saying she was hardly ever attracted to anyone, and that he made everything better. She asked him through her tears, "how am I supposed to find another you?" Jared realized that no one could ever love him like Ashley, and popped the question in 2018. The pair recently opened up about their challenges getting pregnant.
Raven and Adam have ascribed their romantic success to staying out of the BIP spotlight. Raven told US Weekly, "there was no pressure for us to stay together. I think many people, honestly, in Bachelor Nation kind of forgot about us in a way." She elaborated that this allowed them to develop their relationship naturally.
Related: Chris Harrison Predicts Listen to Your Heart's Chris & Bri Will Be the New Jade & Tanner
Few couples have seemed as all-in as Astrid and Kevin. Astrid and Kevin are pregnant and fans suspect that they married in secret. At first, Kevin did have some walls. On the show, he shared, "my biggest insecurities from past relationships is that I've never once felt good enough." Astrid answered, "I've more than fallen for you, and I do love you." Kevin responded with a puppy dog pout after hearing her heartwarming words. While Kevin got cold feet at the end of BIP season 5, the couple has since reunited. While the pair postponed their 2020 wedding, Kevin had healing to do after things didn't work out with The Bachelorette Canada's Jasmine Lorimer or Ashley Iaconetti from Winter Games. He's now returning to Canada's version of The Bachelor in a redemption tour.
Dean had a rocky Paradise journey after a love triangle the previous year. With walls up, he almost left Caelynn hanging. Dean broke up with her after a few weeks, only to return to the beach. When Caelynn said she was open to seeing where things went as long as it was easy, Dean answered with a cheesy grin, "who the f**k wants easy?" Some BIP fans thought Caelynn should reject Dean's apology.
Today, they are still together. The couple has since returned to BIP as guests and helped to guide season 7's cast toward love. With that being said, the couple's relationship isn't perfect, and Dean has opened up about taking love language tests so he could find more proactive ways to express affection.
Hannah Godwin participated in Colton Underwood's The Bachelor season. She was a frontrunner until Colton hopped a fence when Cassie Randolph rejected him. Dylan competed on Hannah Brown's season of The Bachelorette, but she wasn't the right Hannah for him.
Related: Bachelor in Paradise: Dylan Teases Critic Saying Hannah G. Can Do 'Much Better'
A very nervous Dylan invited Hannah to the treehouse. He got so bashful and Hannah reassured him that he had a beautiful smile. After a steamy makeout session, he said, "Hannah, I'm so excited, seriously. I think this is gonna be so awesome." He couldn't have been more right, as Hannah and Dylan are planning a 2023 wedding. Dylan is happy with Hannah and grateful he joined the show. However, he has also spoken out against show producers for manipulation tactics that damage cast members' mental health.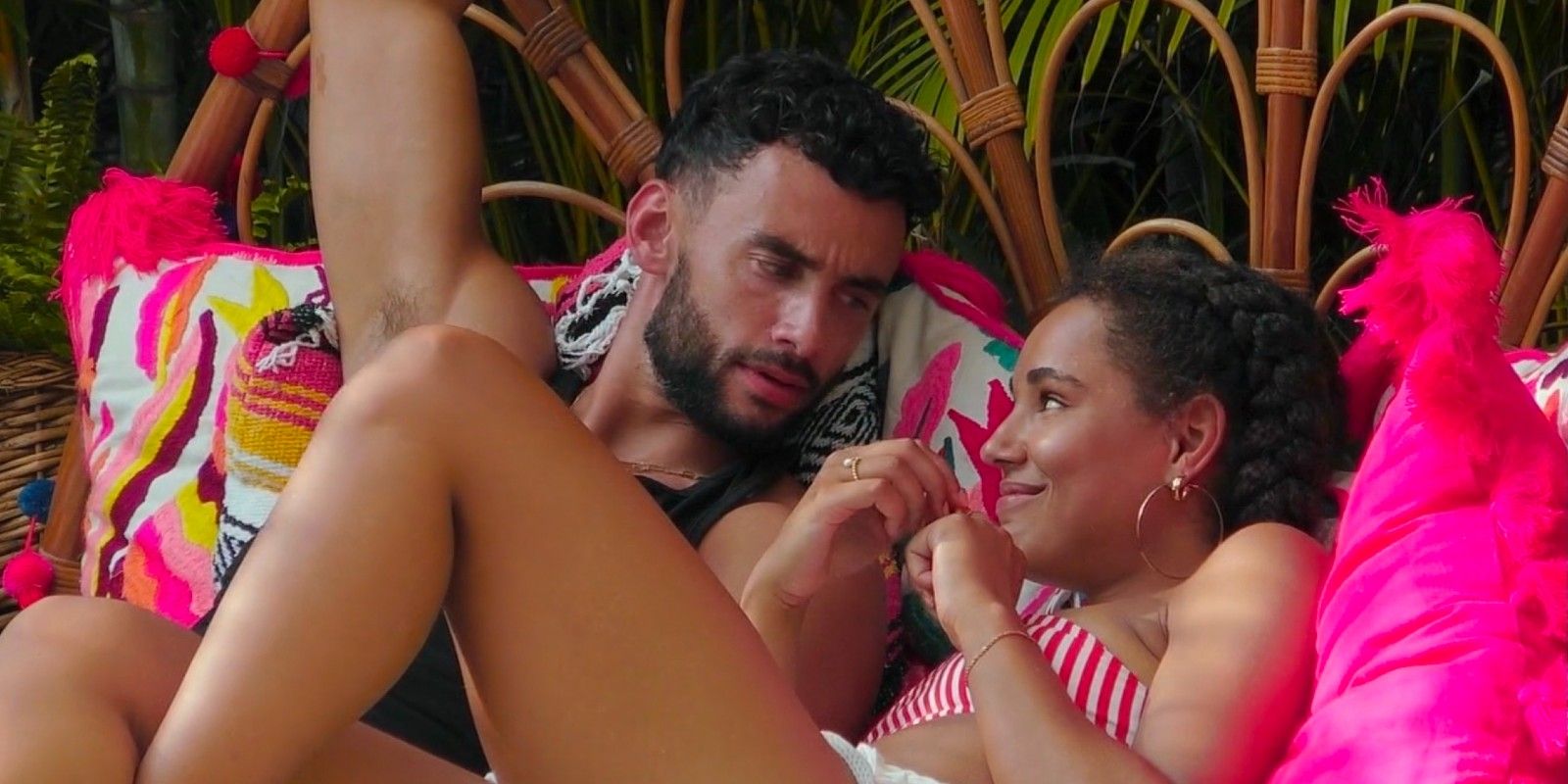 On BIP, Pieper and Brendan ended their journey on one of the sourest notes in the franchise's history. Brendan spent weeks courting Natasha Parker. Natasha even enlisted Lance Bass's support and he gave her some ideas on creating intimacy. When it became evident that Brendan had been leading Natasha on while intending to rekindle things with Pieper, she was hurt. However, Natasha clarified that she was upset because he had wasted her time and disrespected her. She said she wasn't heartbroken over him. While Pieper tried to say there were no rules in Paradise, the bartender Wells Adams countered that not having a relationship before Paradise was the only rule.
Still, Pieper and Brendan claim they're a normal couple outside Paradise, despite the negative air surrounding their experience. She shared that the two are working on themselves and their relationship. The couple notably does not share any photos on social media together, likely out of fear of further backlash.
Like James and Pieper, BIP viewers felt that Chris and Alana had clearly orchestrated their relationship ahead of time. After Chris messed with Jessenia Cruz by making out with Alana the minute she walked in, the whole cast was upset. Riley Christian and Joe Amabile rallied around Jessenia to show her support. All three cast members questioned Chris's intentions, and he backed down quickly. It was Chris's downfall that started the domino effect that took down Pieper and Brendan too. Despite all the bad press, Alana and Chris have dated since the finale.
Related: BIP: Deandra Kanu Calls Out Pieper James' Production Blaming Statement
Watching Joe and Serena fall in love was incredibly heartwarming this year. Neither their age difference nor Joe's ex Kendall Long could stand in the way of their sweet chemistry. Producers tried to frame it like Kendall was going to disrupt the couple's engagement. However, seeing Kendall one more time only reaffirmed Joe's commitment to Serena. Serena knew she wasn't feeling Matt James despite his intense interest in her, and never expected to walk away engaged to "Grocery Store Joe." Once the pair shared "I love you's" on one of the Playa Escondido beach mattresses, the match was set in stone. Now, Serena and Joe are revealing their odd habits at home.
Kenny and Mari's romance was rockier than most season 7 relationships. Kenny caught many womens' attention, including Demi Burnett and Tia Booth. He wasn't sure if he could trust Mari after she said that she wanted to stay open during girls' week. However, none of the other dynamics proved meaningful to Kenny, and he and Mari reunited. Demi Burnett wasn't thrilled after making a big effort to win over Kenny. She even baked him a cake, which Mari threw into the fire. Ultimately, however, Kenny loves Mari's old soul, and the two are now engaged. Kenny even talked about marrying Mari on the season finale.
Riley and Maurissa got a reputation for their steamy chemistry and love of whipped cream. They are the first Black couple to leave any Bachelor Nation franchise together. However, Riley and Maurissa focus more on their real-life romance and building a future together than the fanfare surrounding them.
The former The Bachelorette connected with Thomas early on in Paradise. While Thomas appeared to be all in with Becca, she tried to end things during the final days, rather than moving towards an engagement. She didn't feel that she saw all of Thomas's vulnerabilities. At this stage in the game, Becca and Thomas joke about red flags they saw early on. Becca was also guarded after her former failed Bachelor Nation relationship and within the context of Thomas's villain edit on Katie Thurston's season. The two have reunited since filming and are happily dating.
Related: Bachelor In Paradise: Noah Erb Drives Car Into House While Kissing Abigail
Noah and Abigail paired up for much of season 7. However, Noah then broke her heart at the Paradise prom when he revealed that he wasn't entirely into it. He got cold feet after Abigail didn't reciprocate when he admitted that he was falling in love with her the night before. Abigail felt blindsided, but right after the episode aired, the couple reassured fans by posting an adorable video on Instagram, which cataloged their relationship outside Paradise. Abigail and Noah missed each other after BIP and got back together. The two seem on the up and up with no end in sight.
Ultimately BIP can't guarantee a happily ever after. However, for a show built to entertain first and foremost, it's sparked an impressive amount of love stories that could last a lifetime. Time will tell how many future Bachelor in Paradise couples join the ranks of lifetime Paradise romances.
Next: Bachelor In Paradise: Becca Reveals Real Reason She Broke Up With Thomas