Battlefield 2042: How to Build Your Own Co-op Mode | Screen Rant
In Battlefield 2042, players can create their own custom co-op matches through the game's Portal mode. Portal allows players to choose from a variety of maps, specialists, weapons, and other customization options to create their own game types. There are options available from Battlefield 2042 as well as previous titles, including Battlefield 3, Battlefield Bad Company 2, and Battlefield 1942.
Players can create new ways to experience their favorite Battlefield maps and game types through the Portal mode. The custom modes need to be built by going to portal.battlefield.com or scanning the QR code that is shown in Portal mode under the Host tab. Players will need to sign in with their EA account and use the same account when playing Battlefield 2042 either on console or PC. There are cross-play options for those that want to create game modes for multiple platforms.
Related: Battlefield 2042: Portal's Missing Accents Demonstrate Lack Of Polish
After logging in on the EA Battlefield 2042 Portal website, players can choose the "Create Something New" button on the main page. Rush, Conquest, and Team Deathmatch are all co-op modes that players can fully customize with map rotations, weapons, and other creative choices. After choosing the game type, players will be guided through a variety of additional options before finalizing their custom game mode and uploading it to their account to play on their preferred platform.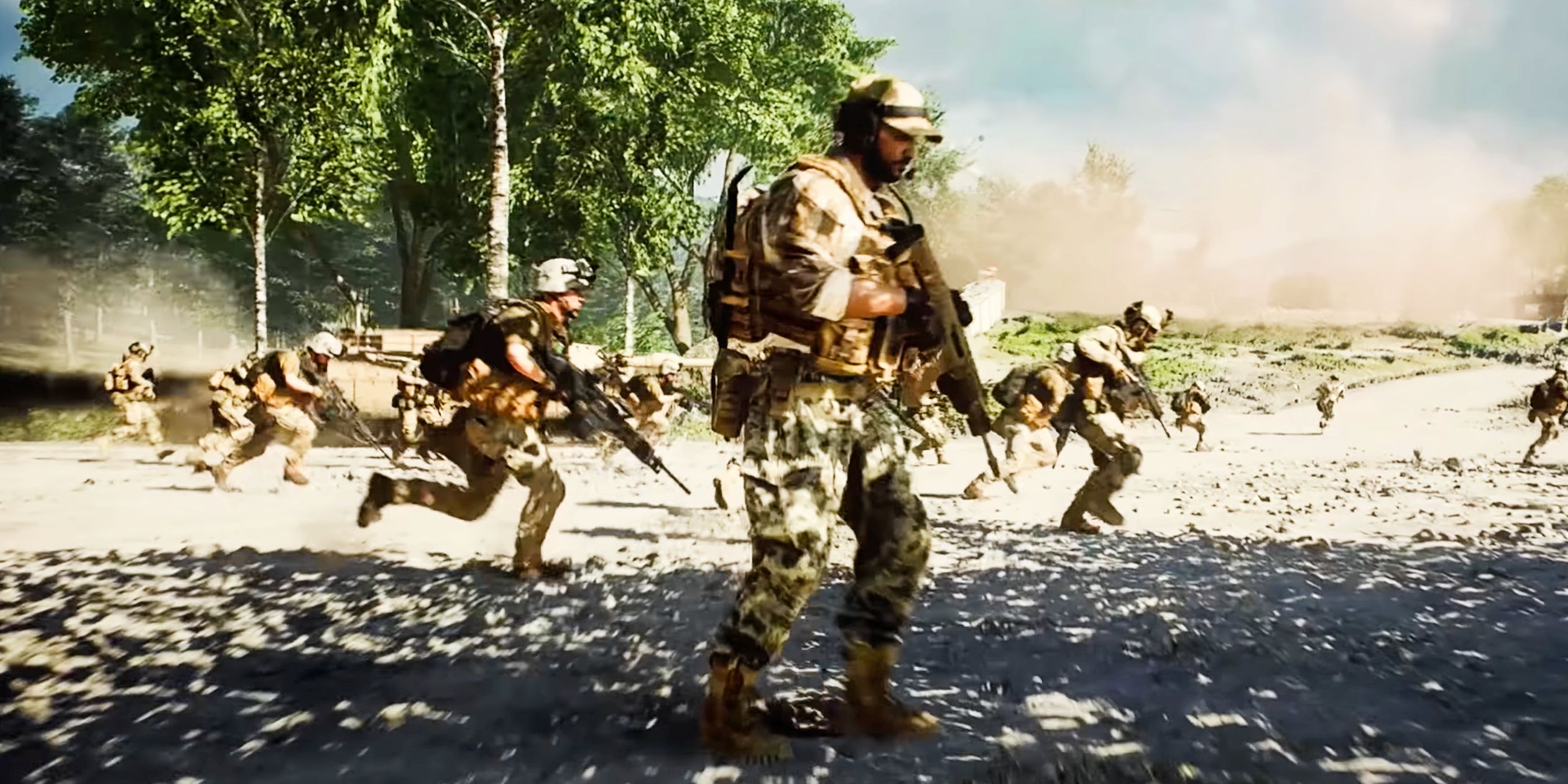 The next step to creating a custom co-op mode in Battlefield 2042 is to choose which maps will be in the rotation. There are several maps available from each of the four games included in Portal mode. Next, players will continue customizing the match by picking options like duration, number of players, how many people are on each team, which Battlefield weapons can be used, and several other options. Players are walked through each choice available for every match type.
Although each game type is customizable as far as what to include and match options, Team Deathmatch is the only co-op mode that can be customized using the Logic Editor. The Logic Editor allows players to create more in-depth rules for their games using a series or combination of available commands. Currently, the Logic Editor is only available to use in Team Deathmatch and Free-For-All.
Having the ability to create custom co-op modes gives players a new way to experience Battlefield 2042 and the maps or gear included from previous titles. Players have the freedom to build their game mode with a variety of options including team size, friendly-fire options, projectile speed, and other customizations that keep the game modes interesting.
Next: Battlefield 2042 Hazard Zone Gameplay Isn't Very Fun
Battlefield 2042 is available for Xbox One, Xbox Series X/S, PlayStation 4, PlayStation 5, and PC.