Below Deck: The Most Dramatic & Shocking Boat Exits So Far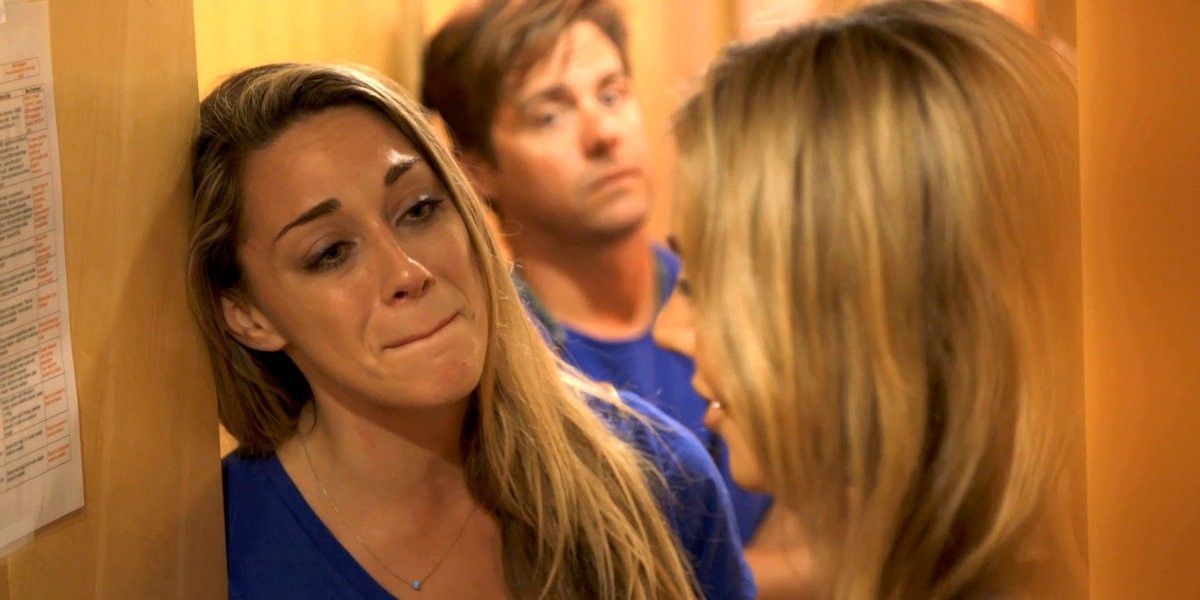 The Bravo series Below Deck always features a lot of drama, and it's time to talk about the boat exits that really got a reaction from viewers. Only the strong yachties survive, and at least one crew member leaves the boat each season. When the rules aren't followed, crew members face consequences. The ones without thick skins and consistent work ethics are given plane tickets home from Captain Lee Rosbach.
All of the Below Deck crew members live and work together in a confined space. This can be extremely stressful and cause a lot of friction on the show. The long hours and demanding charter guests can make the yachties emotional and unpredictable. When they are unable to handle the pressure, crew members sometimes let their feelings get the best of them. They may decide to quit or be sent home due to bad behavior. Sometimes, they get the boot because they aren't doing their jobs.
Related: Below Deck: Chef Rachel Broke Up With Ex-BF Vincenzo To Film The Show
Some cast members who exit the boat are glad that the drama is over, while others seem bitter because they were asked to leave. Fans enjoy watching the reactions as they unfold onscreen. Whether an exiting cast member is happy or sad, they are leaving the yacht and changing the whole dynamic. Now, it's time to look at shocking boat exits from Captain Lee's Below Deck season.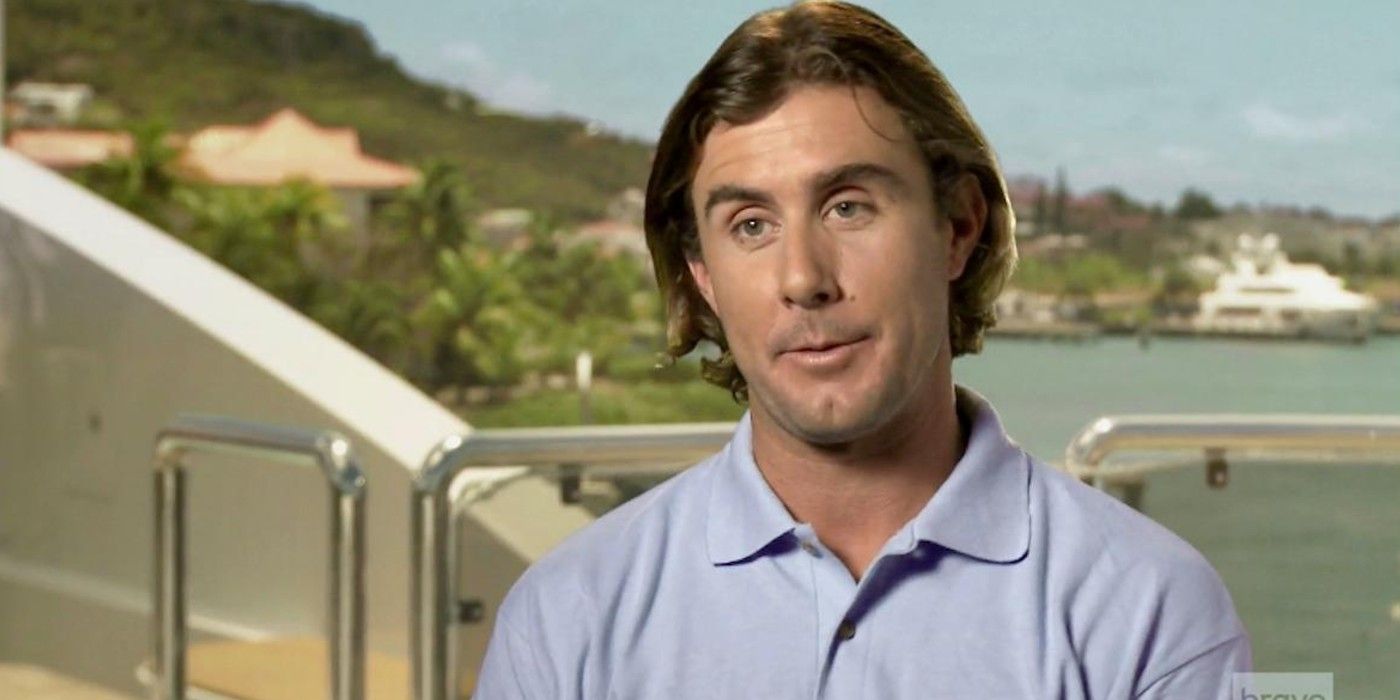 C.J. LeBeau was a free-spirited second engineer on Below Deck season 1. He was constantly in hot water with his First Officer, Aleks Taldykin. While the guests were on the boat, C.J. decided to go for a swim on the side of the superyacht, Honor. He brought along third stew Samantha Orme, whom he had a romantic interest in. Aleks caught the two yachties drinking beers on charter and hanging out together without asking their superiors first. He gave them an ultimatum to accept reduced tips or walk away from the boat. While Sam chose to stay on, C.J. grew tired of the program's strict rules and sent himself home.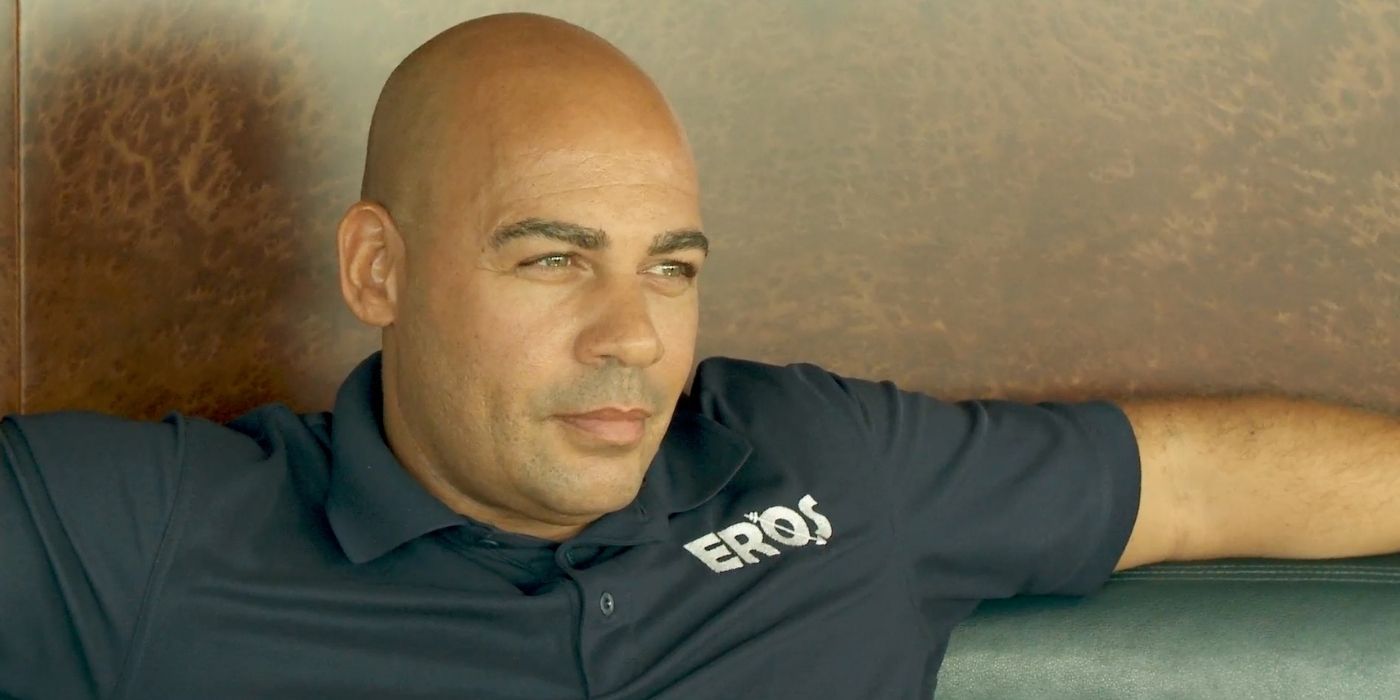 The Below Deck season 3 chef, Leon Walker, was disliked by the crew from the beginning. The stubborn chef had communication issues with Chief Stew Kate Chastain the whole time he was on board. During a late shift, Leon was asleep when a fire started in the galley. Third Stew Raquel "Rocky" Dakota was cooking pizza for the guests when flames shot up from the oven. The fire alarm went off, but it wasn't loud enough to wake the sleeping Leon. Captain Lee was aggravated and sent the chef packing. The captain blamed him for not keeping the galley area clean on the motor yacht, Eros. Leon was replaced by Chef Ben Robinson, and this switch made the crew members much happier.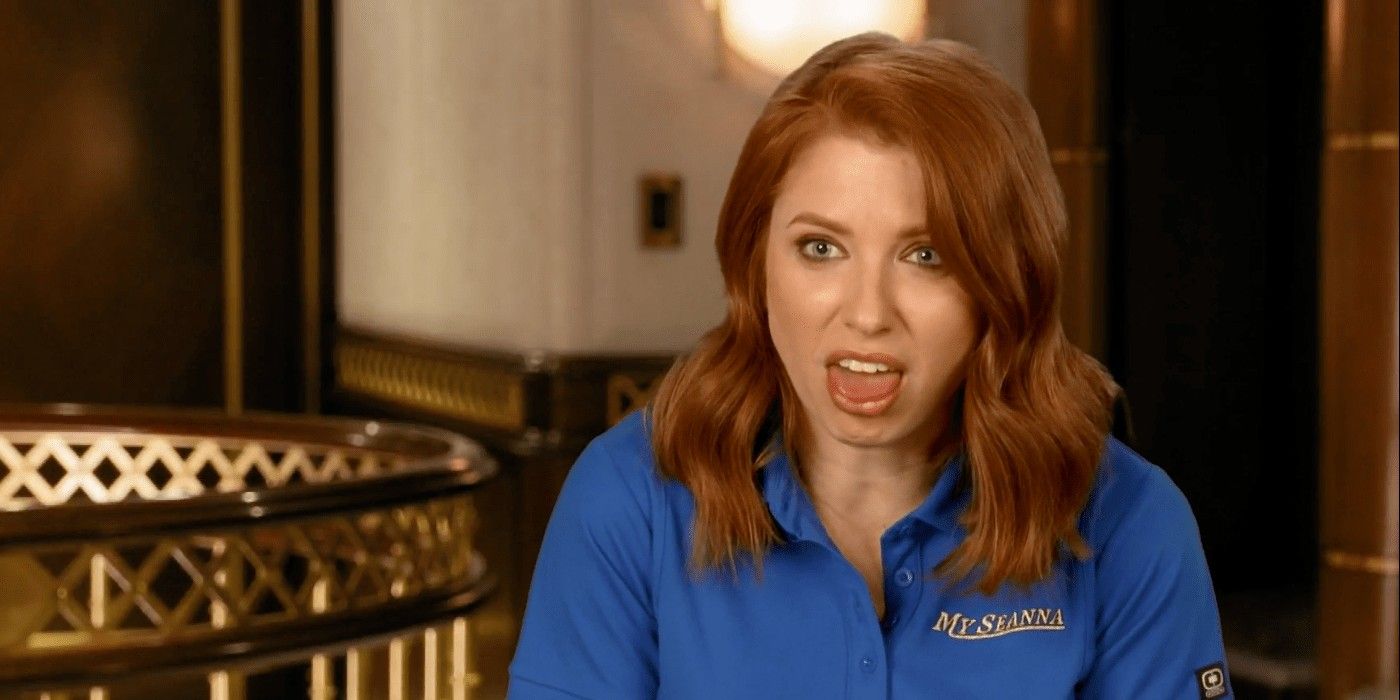 Caroline Bedol had a rough time as a third stew on Below Deck season 6. Her paranoid tendencies didn't allow her to last long on the superyacht, My Seanna. Caroline started the season with a cold and developed a foot injury shortly after. Kate Chastain accused her of being lazy and faking her ailments, which made Caroline angry. The third stew was also criticized by Kate for wearing a sweater that didn't fit the yachtie dress code. Caroline couldn't work as quickly as the other yachties, which was a major disadvantage for her.
Related: Below Deck: Everything To Know About Former Stewardess Caroline Bedol
As the season progressed, Caroline was sick of Kate's demands. During Caroline's last days on charter, she locked herself in her room and cried as Kate and second stew Josiah Carter made fun of her. They even played loud music outside her door on purpose. Caroline finally gave Kate "two days' notice" to warn her boss that she was leaving My Seanna for good. Captain Lee wasn't happy about her leaving on such short notice because he would have to replace her with a new stew as soon as possible. However, he respected Caroline's choice and didn't want her to be miserable on the boat.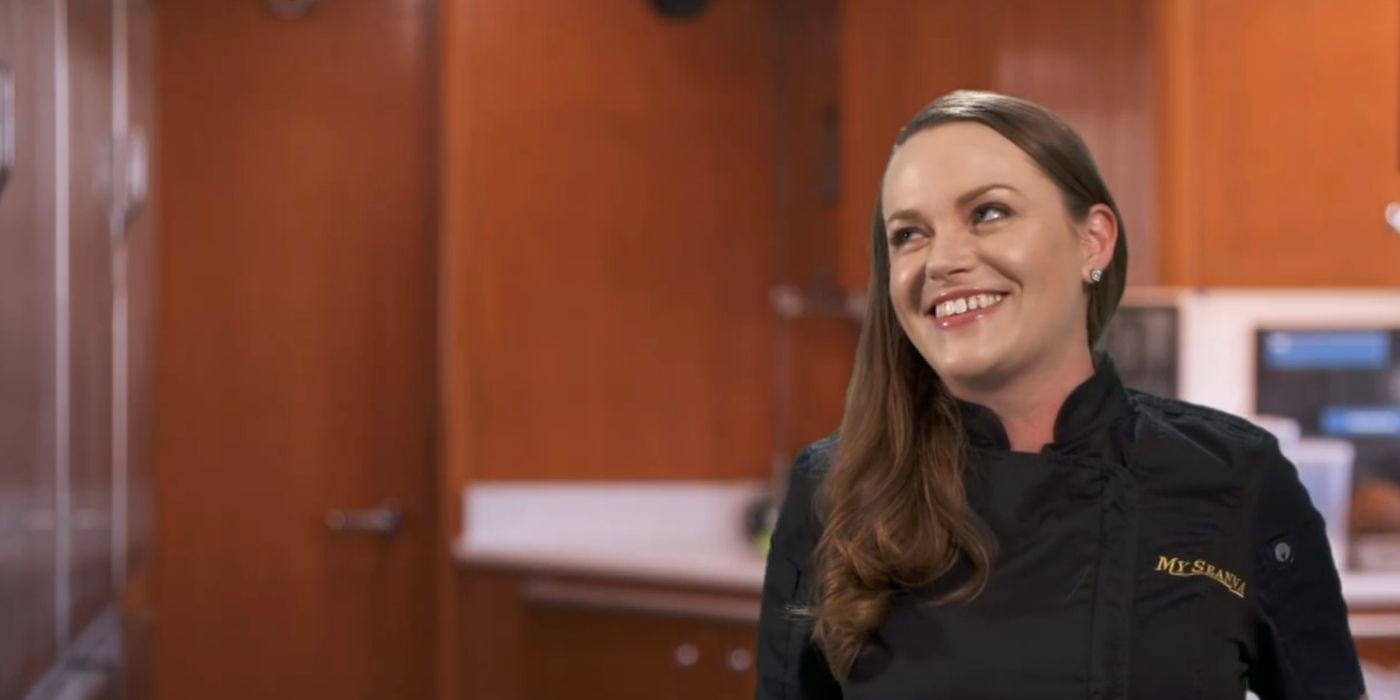 Chef Rachel Hargrove was an interesting crew member who joined Below Deck on season 8. Her food was a hit with the guests, but her personality didn't mesh with the crew. Rachel was always getting drunk and acting out in public places, which was embarrassing to the other crew members. When the chef sat down with Captain Lee and Bosun Eddie Lucas at a preference sheet meeting, the upcoming charter guests had high-maintenance demands.
Rachel freaked out and had some choice words for the captain. Her reaction went viral on social media when season 8 was airing. Rachel knew that there was no way she could give the guests everything they were asking for, and she was in shock. She immediately exited My Seanna without explaining herself to anyone. The next day, Rachel returned and apologized to Captain Lee, begging for her job back. Since he knew he wouldn't find another chef as talented as Rachel, he forgave her and let her stay on board for the rest of the season.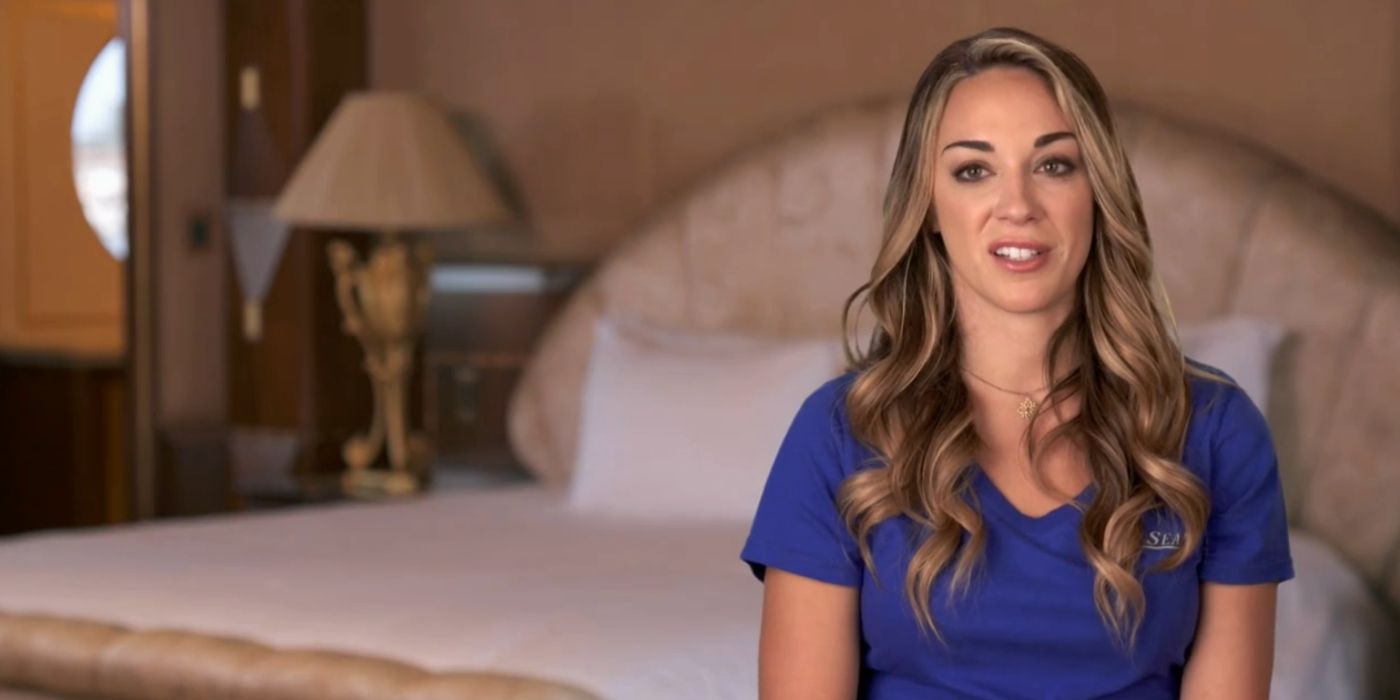 Elizabeth Frankini had a hopeful start on Below Deck season 8. During one of her first days on My Seanna, Chief Stew Francesca Rubi promoted Elizabeth to second stew. She was impressed with how well she was doing so far. Elizabeth may have let the promotion go to her head because she started to slack off. The second stew failed to take constructive criticism from Francesca and refused to complete the tasks assigned to her. On late-night shifts, Elizabeth would forget to check in with the guests. She even created a hazardous "mustard gas" solution in the laundry room.
Related: Below Deck: What Happened To Elizabeth Frankini After Season 8 Ended
Deeper into the season, Elizabeth's Below Deck experience continued to get worse. Francesca was frustrated and demoted Elizabeth back to the third stew job. Elizabeth was hurt by that and started gossiping about her chief stew to other crew members, including lead deckhand Izzy Wouters. Elizabeth started a "boatmance" with deckhand James Hough, and this relationship distracted her from her work. She slept in the guest cabin with James without permission, which was the last straw for Francesca. The chief stew gave Elizabeth many chances but ultimately fired her because she'd had enough. Despite Elizabeth's pleas to stay, it was time for her to go. However, she didn't miss much since the remaining charters were canceled due to the COVID-19 pandemic.
The series is like a revolving door, as there are so many different types of Below Deck crew members. When a small group of yachties is spending weeks on a boat, it's hard to predict who will get along. Some crew members can get through the charter season, while others prefer to remove themselves when the going gets tough. While it can be upsetting to see a crew member leave, their dramatic departure usually makes for great reality television.
Next: Below Deck: Kate Chastain Gives Her Opinion On New Chief Stew Heather
Below Deck airs Mondays at 9 p.m. EST on Bravo.