Buying A Pixel 6 Screen Protector? These Are The Best Ones You Should Get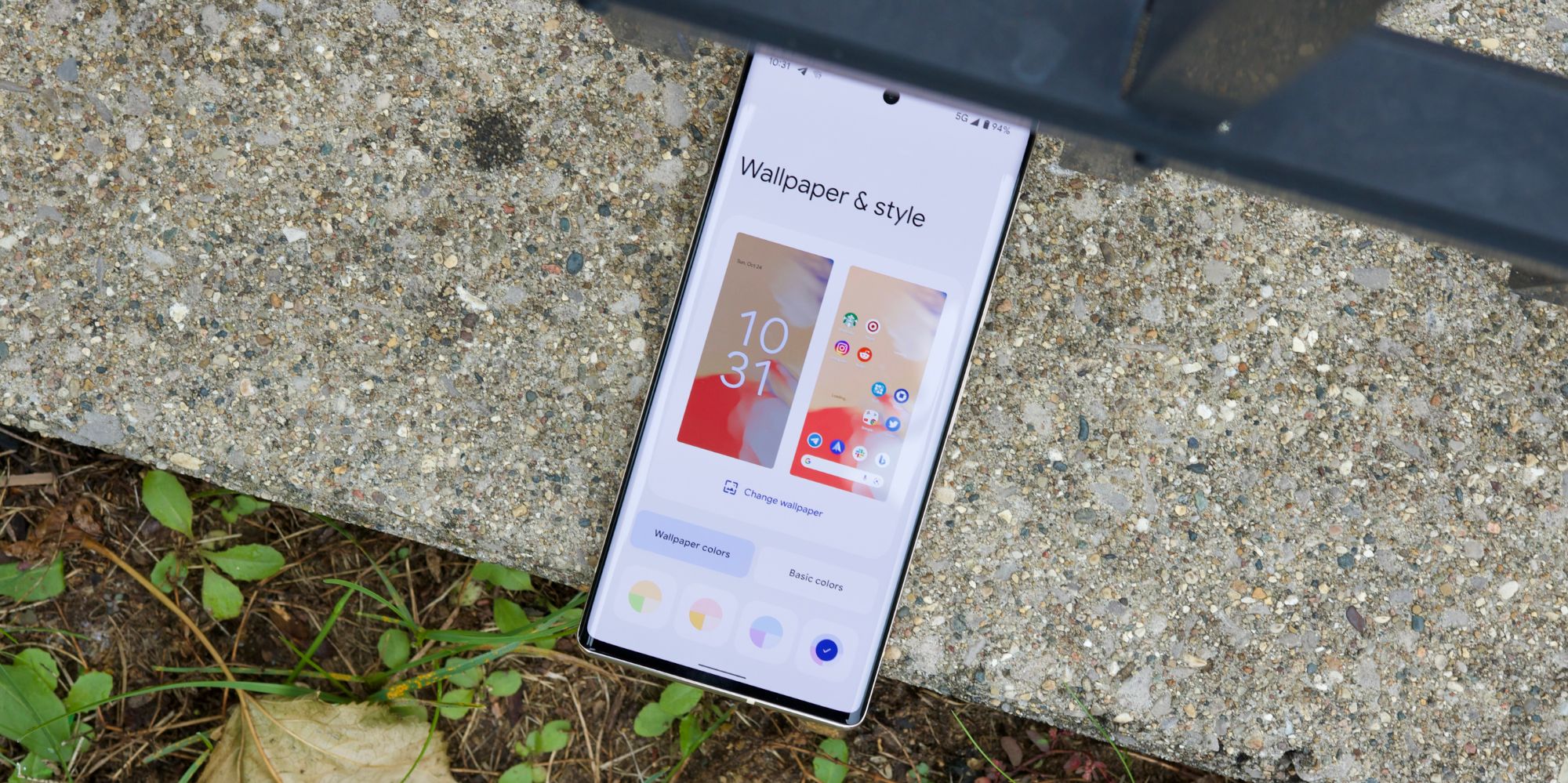 Protecting the Pixel 6 with a screen protector is a good idea for anyone, but before you buy the first one you find online, it's worth making sure Google has certified it to work with the phone. Overall, the Pixel 6 and Pixel 6 Pro are excellent smartphones. They have memorable designs, the Google Tensor chip is incredibly fast, and all of the exclusive software features are endlessly fun to use. For $599 and $899, respectively, these are two of the best Android values you'll find right now.
As with any smartphone, however, the Pixel 6 is made even better with the right accessories. The multiple colors and large camera bar look great on their own, but protecting them with a case will keep them pristine for years to come. The same is true of screen protectors. Both the Pixel 6 and 6 Pro have Gorilla Glass Victus covering the display — the most crack and scratch-resistant Gorilla Glass yet. It's a great layer of protection right out of the box, but throwing a screen protector on top makes it even better.
Related: Pixel 6 Pro Torture Test
As much as we recommend getting a screen protector for the Pixel 6, there's one small caveat to remember before buying. According to a support document found by 9to5Google, there are just a handful of screen protectors Google recommends for its phones. As the document explains, "Make sure you're using a screen protector that is Made for Google certified. Brands that are Made for Google certified for Pixel 6 Pro and Pixel 6 are Zagg, Otterbox, and Panzerglass." While any Pixel 6 screen protector should fit the phone just fine, some of them may cause issues with the in-screen fingerprint sensor — something many users have complained about for being too slow and inconsistent. Any screen protector from the above brands has been given Google's stamp of approval to work with the sensor without a hitch.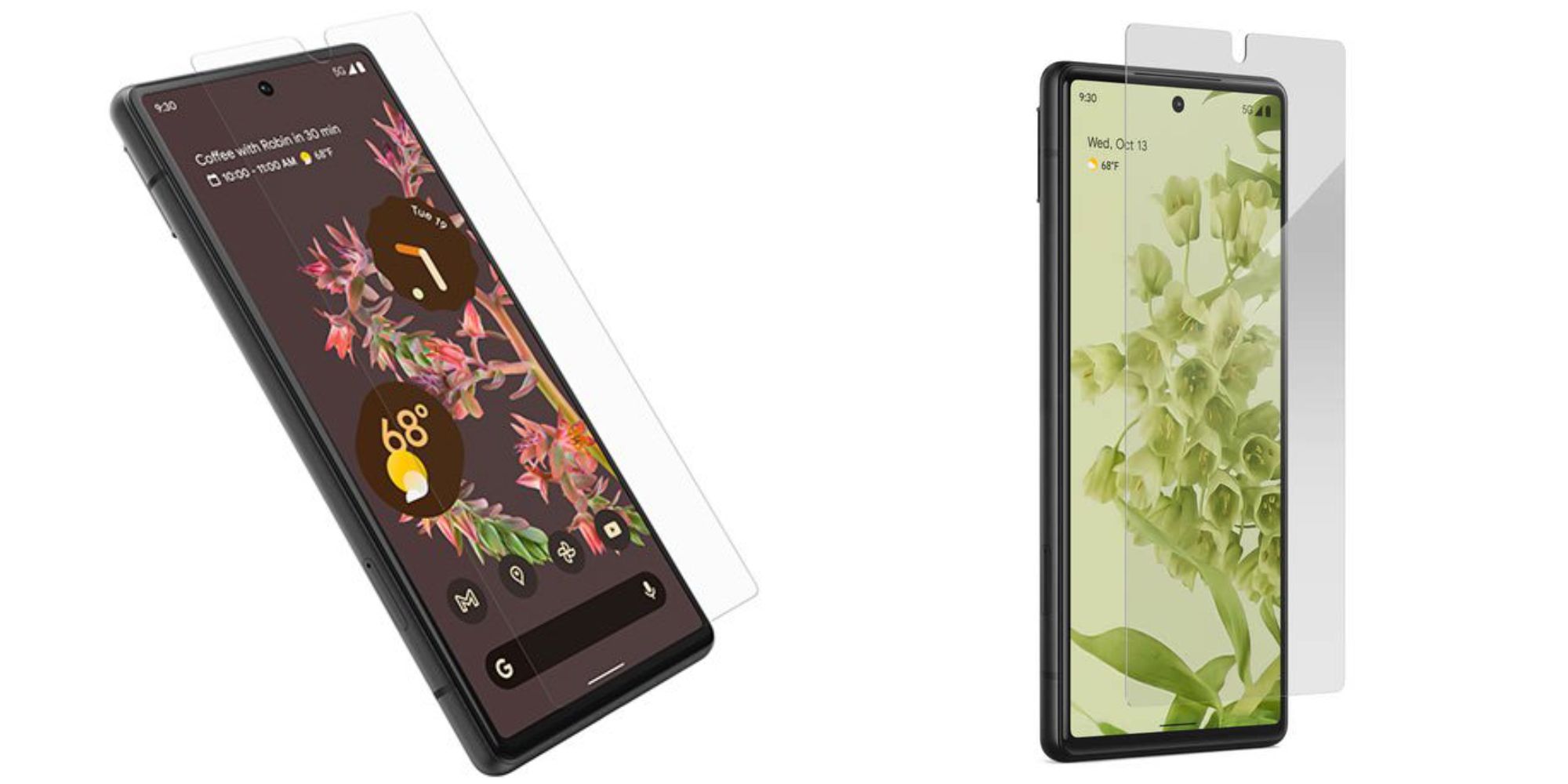 Taking a closer look at these certified screen protectors, Zagg offers its Glass Elite protector for the Pixel 6 and Pixel 6 Pro. Available for $39.99 and $49.99, respectively, the Zagg Glass Elite features tempered glass, an anti-microbial treatment that prevents the growth of "odor-causing bacteria," and uses its ClearPrint technology that "makes fingerprints disappear from your screen."
If Zagg's screen protectors are a bit too expensive, Otterbox might be a better option. Otterbox sells a film screen protector for the Pixel 6 and 6 Pro — available for $19.95 for both phones. The film design isn't as durable as tempered glass, but it's a good way to add another layer of protection without spending too much cash. Otterbox says the protector has scratch and smudge-resistance, is compatible with any case, and comes with a lifetime warranty. PanzerGlass also offers film protectors for the Pixel 6 and 6 Pro (available for around $20 each). They're pretty similar to Otterbox's screen protectors, offering shcok and scratch protection, improved touch sensitivity, and an oleophobic coating to minimize fingerprint smudges.
No matter which of the above screen protectors looks the most appealing, it's a smart idea to buy one of these over non-certified ones. That's not to say other screen protectors won't work at all with the fingerprint sensor, but they may cause further issues that the certified ones won't. If that's not a gamble you're willing to make, play it safe and choose from the list above.
Next: Does The Google Pixel 6 Have Face Unlock?
Source: Google, 9to5Google, Zagg, Otterbox, PanzerGlass