Christopher Lloyd's Idea for a Rick & Morty Back to the Future Crossover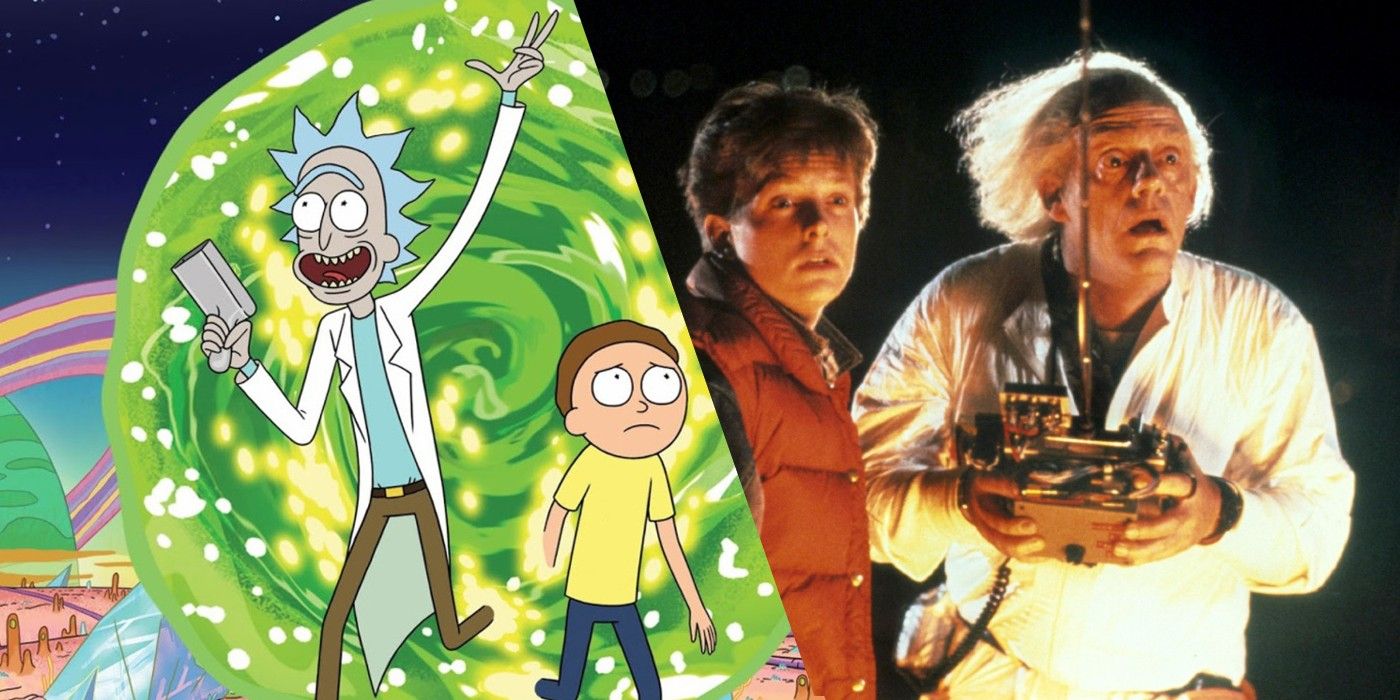 Back to the Future star Christopher Lloyd has shared his idea for a crossover between the iconic time travel franchise and Adult Swim's Rick and Morty. The actor is a Hollywood icon who has appeared in numerous legendary films and TV series, such as Who Framed Roger Rabbit and Clue. Most recently, he can be seen in the 2021 Bob Odenkirk action film, Nobody.
Christopher Lloyd quickly rose to icon status with the debut of the Back to the Future franchise in the 1980s. In his performance as Doc Brown, he presented audiences with a loveable maniac scientist who creates a time machine out of a DeLorean. Doc Brown would ultimately go on to become an often-imitated sci-fi concept, with Adult Swim's Rick and Morty using the framework of his relationship with Marty McFly (Michael J. Fox) as the basis for the relationship between Rick Sanchez and Morty Smith (both voiced by Justin Roiland). The connection between the two properties is so well-established at this point that Lloyd even took on the role of Rick for a live-action Rick & Morty promo that preceded the most recent season.
Related: Rick and Morty: Why Pickle Rick Is The Most Misunderstood Episode
The connections between Back to the Future and Rick & Morty have not gone unnoticed by fans of either property, nor has it gone unnoticed by insiders associated with them. In fact, Christopher Lloyd recently spoke with The Illuminerdi and laid out his basic premise for a crossover between Back to the Future and Rick and Morty, in which the basic hook follows Rick, Morty, Doc Brown, and Marty as they meet in space. Lloyd said:
"I thought that maybe if Rick and Morty are out there in space somewhere and accidentally Doc and Marty are out there they could somehow meet. And that that could be a good story. Where does it go from there? You know, 'cause I think that those are four characters that would be fun to watch and good writing."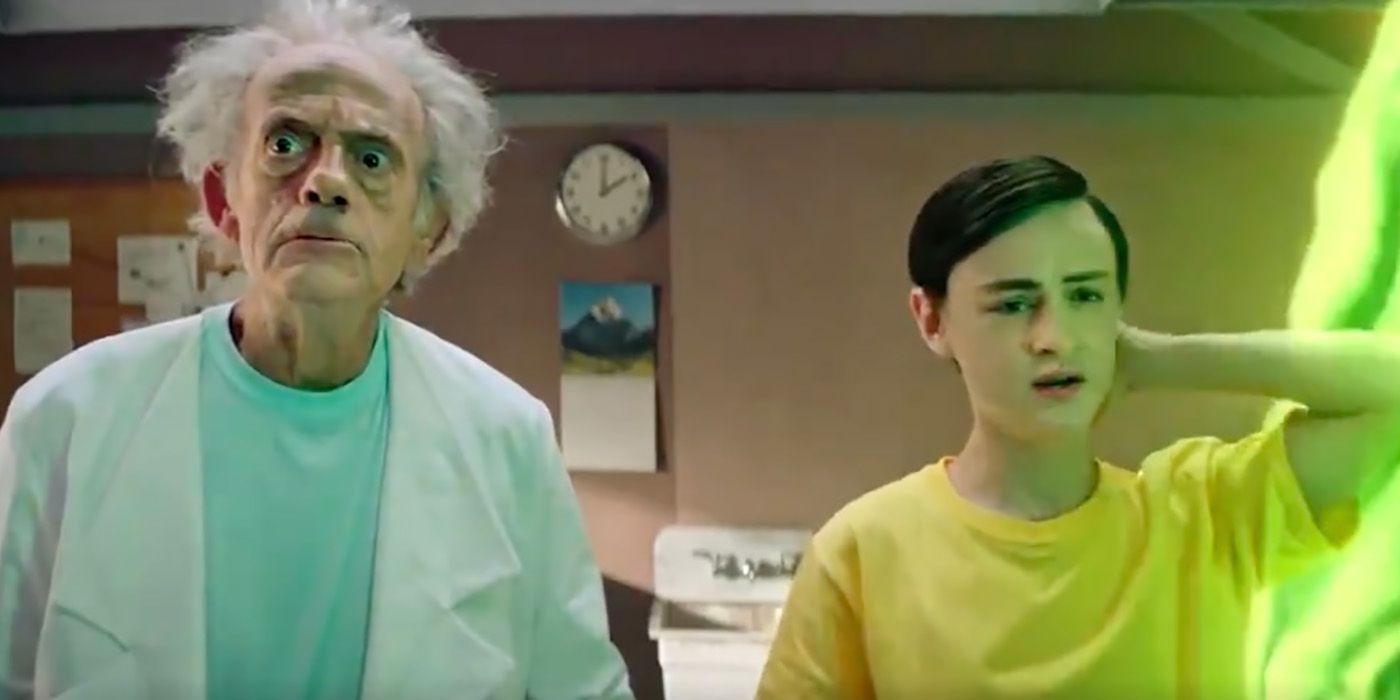 The basic concept here is something Rick and Morty has actually toyed with numerous times. What if Rick and Morty met another odd couple during an adventure in outer space? Christopher Lloyd's comments don't specifically state if the crossover would be live-action or animated, but an animated version of this encounter taking place on Rick and Morty would arguably be fairly easy to pull off in the near future, with Lloyd potentially providing his voice for Doc.
In general, the likelihood of outlandish crossovers between properties has become increasingly high across a wide range of franchises. Some insiders have hinted that a Marvel and DC crossover could take place in the near future, and rumors have swirled that Spider-Man: No Way Home will bring in the previous live-action Spider-Man actors to join Tom Holland in the Marvel Cinematic Universe. With all of that in mind, the idea that Christopher Llyod could reprise his role as Doc Brown from Back to the Future alongside Rick Sanchez is bizarre but not outside the realm of possibility.
Next: Rick and Morty Season 6 Can Finally Redeem Rick
Source: The Illuminerdi