Cowboy Bebop Dub Trailer Features Original Anime Voice Cast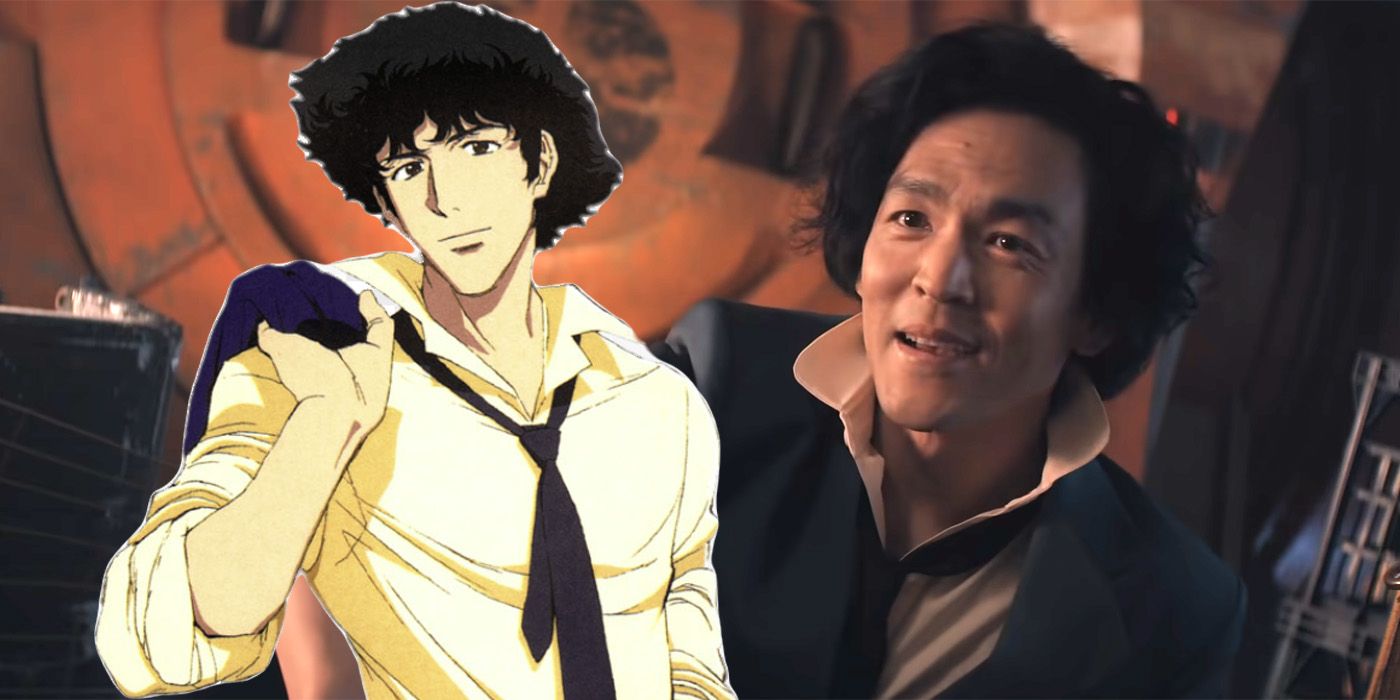 Netflix's Japan Twitter account debuts the Cowboy Bebop dub trailer for the live-action adaptation featuring the original anime's voice cast. The original anime first arrived in 1998 from Sunrise production team Hajime Yatate, a pseudonym for director Shinichirō Watanabe, screenwriter Keiko Nobumoto, character designer Toshihiro Kawamoto, mechanical designer Kimitoshi Yamane and composer Yoko Kanno. Cowboy Bebop continues to be hailed as one of the best anime and animated shows of all time and cited as one of the earliest titles for Western viewers to step their toes into the former genre.
Cowboy Bebop centers on a group of bounty hunters venturing through the galaxy on the titular starship, hunting down targets while also coming across cases that force them to confront the demons of their past. The live-action series is being led by John Cho as Spike Spiegel, Daniella Pineda as Faye Valentine, Mustafa Shakir as Jet Black, Alex Hassell as Vicious and Elena Satine as Julia. Following an elongated production cycle amidst the ongoing COVID-19 pandemic and Cho's on-set injury, Cowboy Bebop is right around the corner to arrive on Netflix.
Related: Cowboy Bebop's Trailer Avoids The Biggest Franchise Remake Issue
With just over a week remaining until the show's premiere, Netflix Japan has released the Cowboy Bebop dub trailer for the live-action adaptation. The video sees the official trailer dubbed over with the original anime voice cast reprising their roles for the new series. Check out the exciting dubbed trailer below:
Though the marketing has left some fans with mixed opinions on the adaptation, many have found themselves excited by the new take on the anime and the Cowboy Bebop dub trailer is sure to come as exciting news for some. It had been previously confirmed that the anime's voice cast would be returning for the Japanese dub of the live-action show, though hearing the voices behind Spike, Jet and Faye is certainly comforting for those who prefer the dub to hear. It's also interesting to note that the original anime cast aren't the only ones returning for the series, as Watanabe was brought on during the production shutdown as a creative consultant for the show while Kanno was officially confirmed to be back as composer earlier this year.
Despite some ongoing mixed feelings, the live-action Cowboy Bebop certainly has a lot going for it to potentially break the live-action anime curse. While Netflix will likely wait to see how the show performs upon its arrival, showrunner André Nemec and writer Christopher Yost have already teased plans for season 2, leaving many hopeful the streaming platform will greenlight more episodes soon. Only time will tell what the future holds when Cowboy Bebop premieres on Netflix on November 19.
More: Cowboy Bebop: Why Season 2 Never Happened
Source: Netflix Japan/Twitter