Dexter: New Blood Filming Location - Where Is Iron Lake?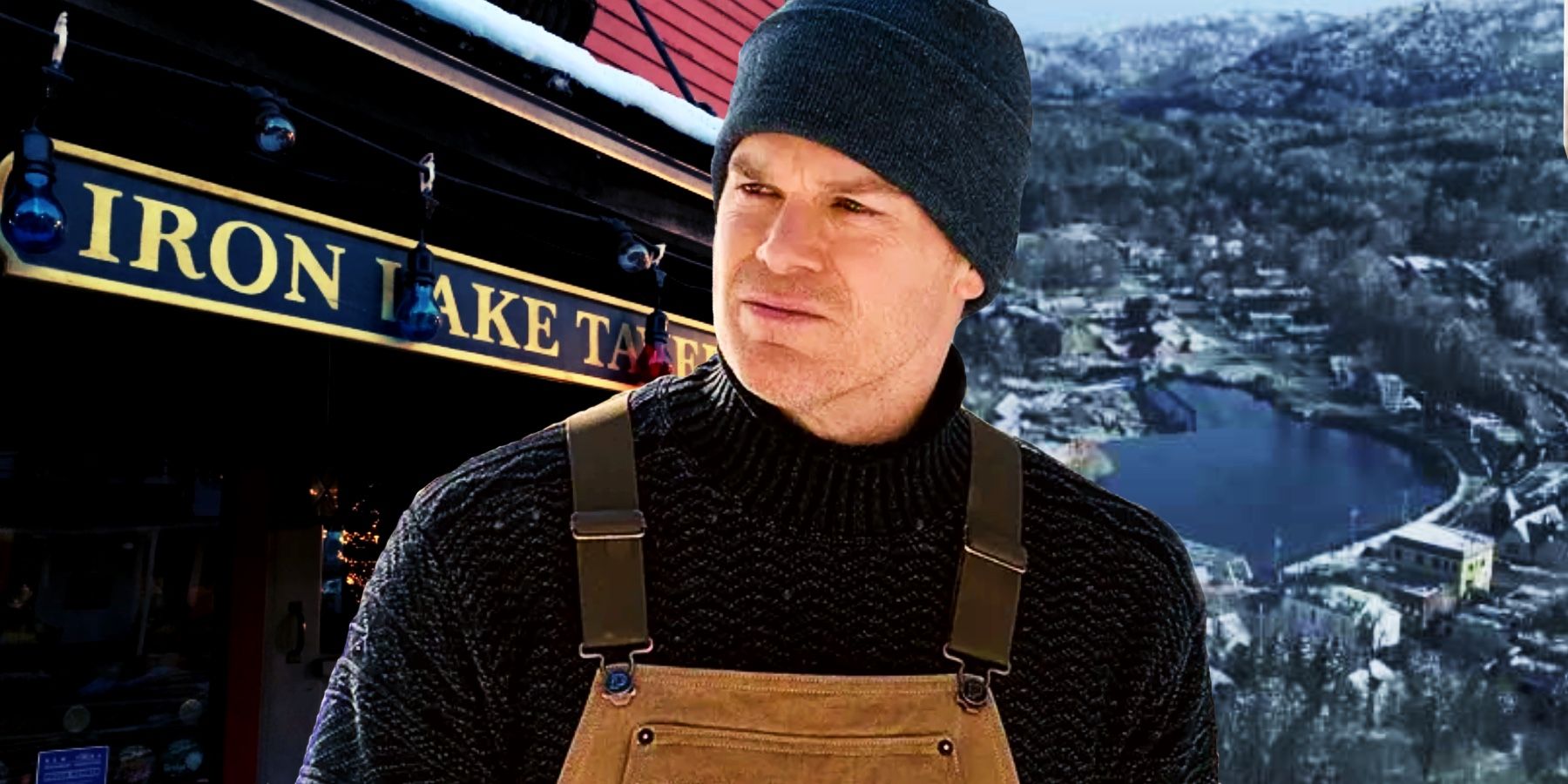 Dexter: New Blood shifts the show's setting from Miami to Iron Lake, but where is the new town located? Dexter's original series was set in Miami, Florida, with the serial killer protagonist being subject to the heat and high population of the city as he pleased his Dark Passenger. While Miami's culture was a staple for Dexter's first eight seasons, it was primarily filmed in Long Beach, California, with very little of the series actually being shot on location.
Set nearly a decade after the original series, Dexter: New Blood follows the titular serial killer after faking his death, changing his identity, and vowing to stop killing. The new series is set in Iron Lake, an isolated small town with a population of fewer than 3,000 people covered in snow. The setting of New Blood is used to clearly differentiate the new season from the original series, providing a stark contrast in climate and culture from Dexter's original home of Miami. The original series was set in a well-known major city, but New Blood's location is more of a mystery, leaving questions about where it's actually set and where it was filmed.
Related: New Blood: How Harrison Foreshadows Dexter's Death
Iron Lake is set in upstate New York within Dexter's reboot series, but it's actually a fictional city. While the actual city is fake, New Blood bases its location on the real-life body of water of the same name in upstate New York. It's intended to be set around the real lake, which is located to the east of Powley Place and Arietta, New York. Dexter's new location is likely modeled off of the real-life towns surrounding Iron Lake, which are also subject to harsh winters, have small populations, and feature a return of tourists when hunting season arrives. Viewers won't find the abode of Dexter: New Blood's characters on a map, but they can experience similar townships in small, isolated areas all around the Northeast.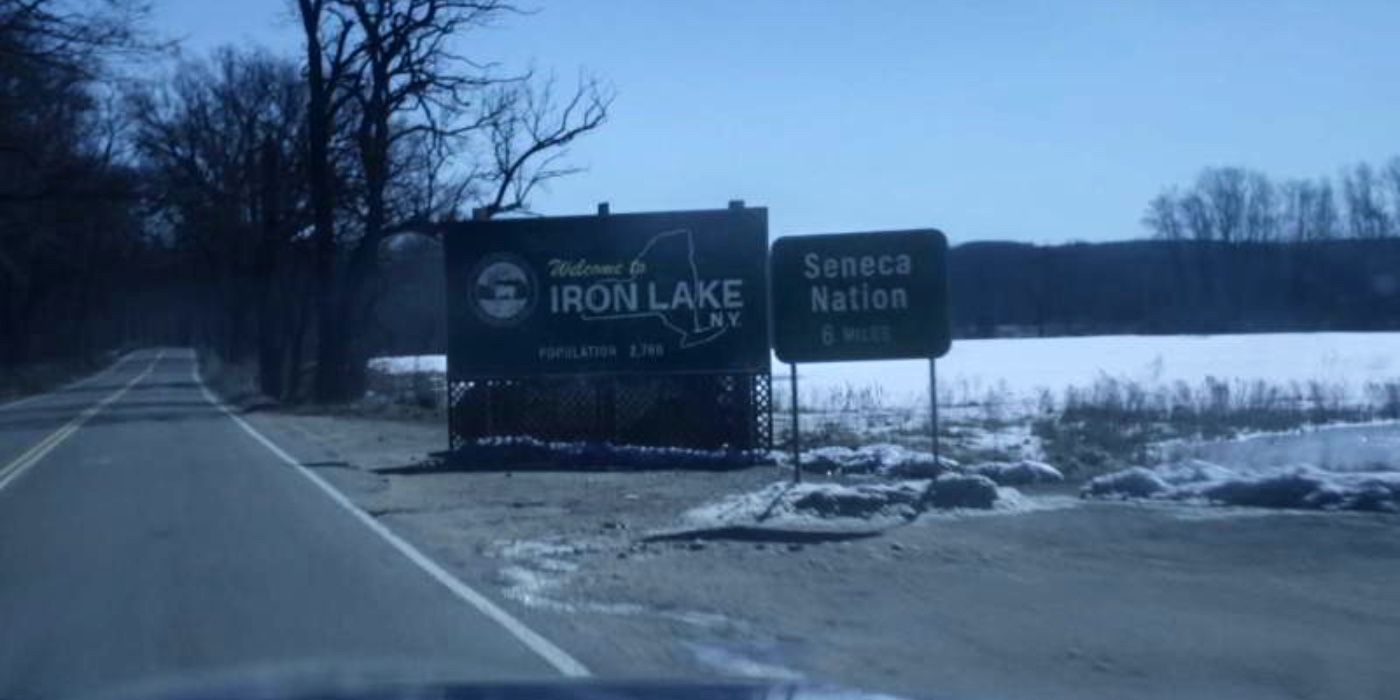 While set in New York, Dexter's fictional Iron Lake is unsurprisingly filmed elsewhere. The majority of Dexter: New Blood was filmed in central and northern Massachusetts, with most of Iron Lake's town being shot in Shelburne Falls (via MassLive). Like Dexter's new home, Shelburne Falls has a population of less than 3,000 - a place where everyone knows everyone. The city lies on the western/central side of Massachusetts, far away from Boston or any big cities. According to Polygon, Dexter: New Blood's creators wanted Iron Lake to feel like its own character in the new series, which is part of why filming in a location very similar to their fictional town's conception was important. The frozen lake and woods where Dexter stalks the white deer isn't CGI, with the crew having filmed there throughout the coldest winter months.
The small shops, main road, and trademark bridge from Shelburne Falls, Massachusetts were also transformed with Christmas decorations and Iron Lake signs for New Blood. Fred's Fish & Game Shop where Dexter works is actually a flower shop, the butcher shop is a market, Iron Lake Tavern is still a pub, and the town hall was turned into the police station where New Blood's Angela works. Iron Lake properly recaptures the small-town magic of Shelburne Falls for the New Blood characters, but the one Dexter staple that won't be found in the area is his cabin. Dexter: New Blood's Iron Lake cabin is actually filmed at Camp Collier in Worcester County, Massachusetts, which is on the northern side of the state.
Next: Dexter: New Blood Episode 1 Ending Twist & Blood Stains Explained