Dune 2's Perfect Feyd-Rautha Casting Has Already Been Teased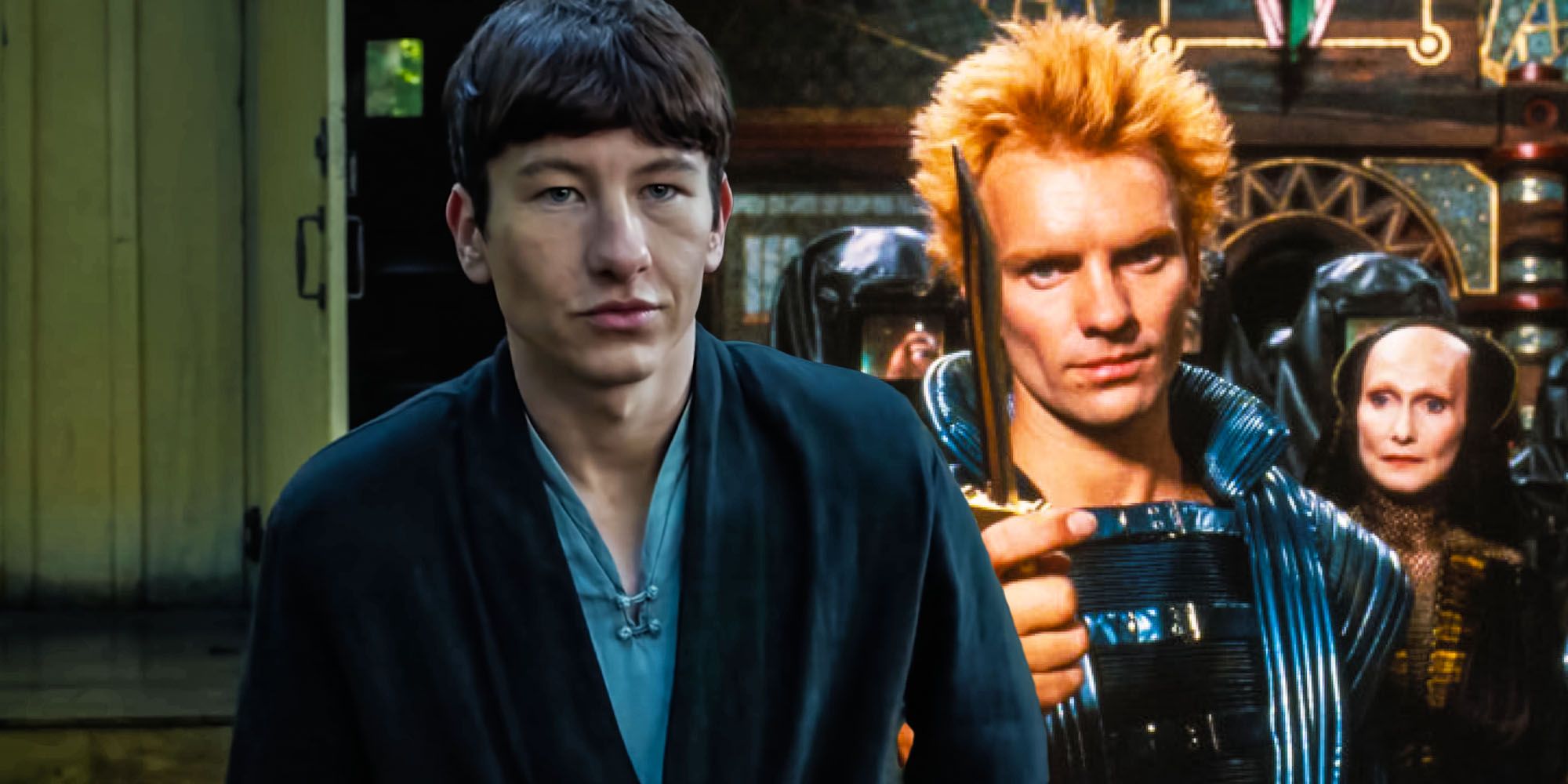 Dune 2's perfect Feyd-Rautha casting has already been teased in several ways despite a sequel only being green-lit last month. Denis Villeneuve's Dune is an unbridled success from any angle, with the epic's rave reviews being backed up by some serious box office staying power some three weeks after its initial release. Warner Brothers Studios' confirmation of a Dune sequel has ensured the casting rumor mill has already begun for Dune 2, with one of the most prominent characters yet to feature in Villeneuve's vision arriving in the form of the nefarious na-Baron Feyd-Rautha Harkonnen.
Feyd-Rautha is the younger nephew and heir of Baron Vladimir Harkonnen and is depicted to be as similarly cruel, treacherous, and cunning as his despicable uncle. Both Frank Herbert's original novel and David Lynch's universally panned Dune closely toe this character line, with Feyd-Rautha presenting as a powerful sadist reveling in the security of the Harkonnen name who commits unspeakable atrocities on the planet Arrakis. Fey-Rautha is played in Lynch's Dune by Sting with sneering villainy, but the character is yet to feature in Villeneuve's Dune vision, presumably intending to introduce a worthy foe for Paul Atreides (Timothee Chalamet) in his now-confirmed box office gold sequel.
Related: How Dune 2 Can Bring Back Gurney (For Lady Jessica's Ending)
Yet the perfect casting choice for Dune 2's Feyd-Rautha has already been teased in the form of Eternals' Barry Keoghan. In an exclusive interview with Screen Rant, Keoghan has stated he would "definitely" like to play Feyd-Rautha in what would prove an inspired casting choice by Denis Villeneuve. Keoghan's pedigree in menacing, diabolically-aligned roles for the films The Killing of a Sacred Deer and Eternals sets the Irish-born actor up perfectly to portray the salacious and terrifying Feyd-Rautha.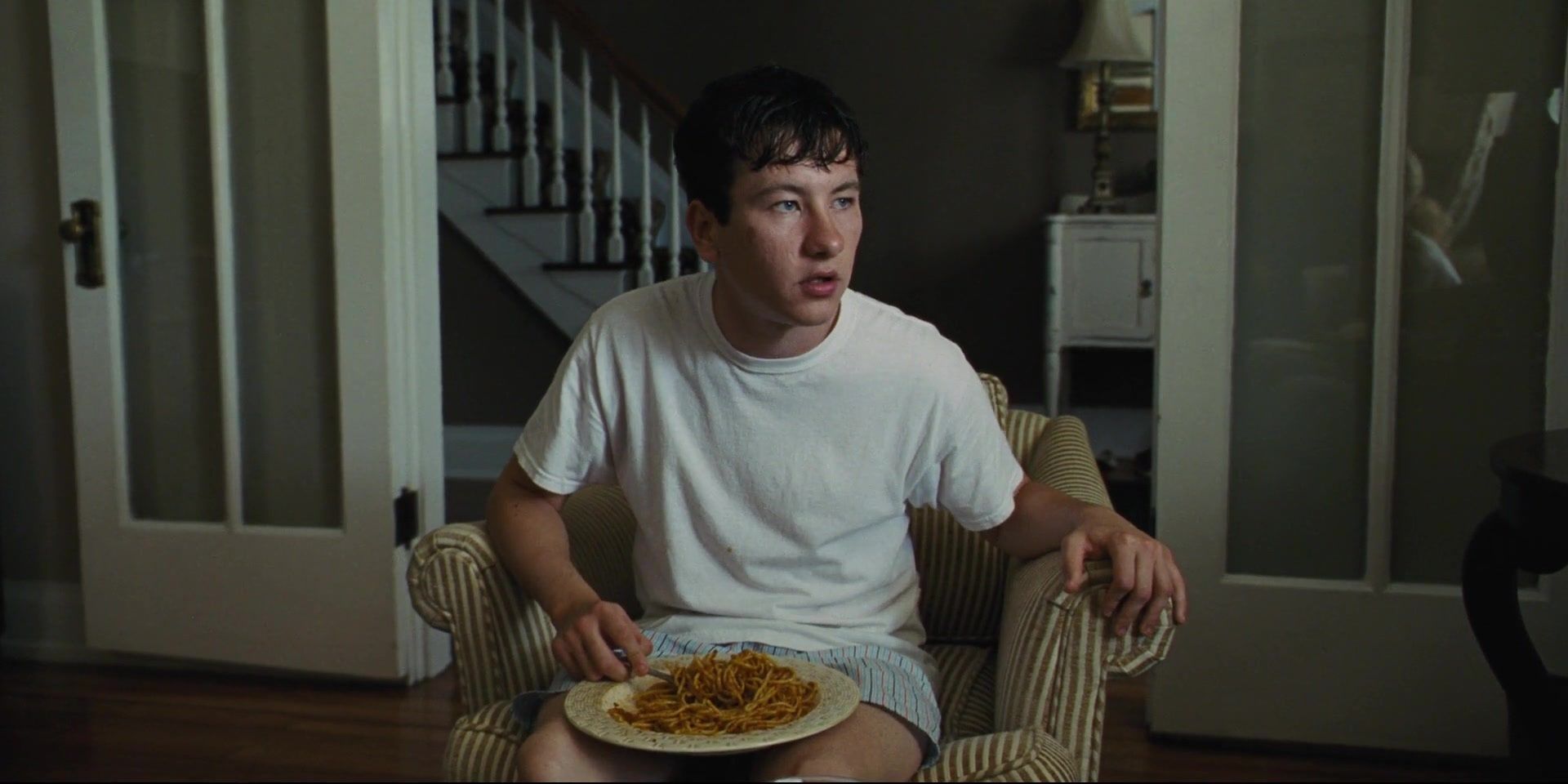 In addition to confirming his interest in the role of Feyd-Rautha, Keoghan admitted in the same interview that he is also a "massive fan" of director Denis Villeneuve and man-of-the-moment Timothée Chalamet. These comments indicate a direct willingness to work on Villeneuve's burgeoning Dune world and mean Keoghan would surely revel in what would be his first science fiction role to date. Keoghan has already excelled in period pieces such as HBO's Chernobyl and the more fantasy-entwined The Green Knight before his bonafide breakout role in Marvel's Eternals, meaning he should have no problem transitioning in extravagant science-fiction territory.
Beyond his already impressive credits call, a greater argument for Keoghan's suitability for the role of Feyd-Rautha lies in the actor's innate mannerisms, which he brings to some of his darker characters to date. Keoghan excels in roles suspended between the brooding and the sinister, with his turn in the psychological horror The Killing of a Sacred Deer a prime example here. Keoghan's Martin is a poster child for his ability to imbue a character with foreboding and dread, which are some of Feyd-Rautha's foremost qualities in Frank Herbert's Dune. Keoghan' Druig is also arguably one 0f the most powerful characters in Marvel's Eternals, which is a role his standoffish characteristics excel in. Herbert's Feyd-Rautha is an equally intimidating proposition, with few daring to challenge the heir to the Harkonnen throne. In this way, Keoghan has already flagged himself as the perfect casting choice for Feyd-Rautha in Denis Villeneuve's Dune 2.
Next: Dune: What Happens To Thufir Hawat? (Book Story Explained)