Dune Fans React To Denis Villeneuve's Sci-Fi Epic Leaving HBO Max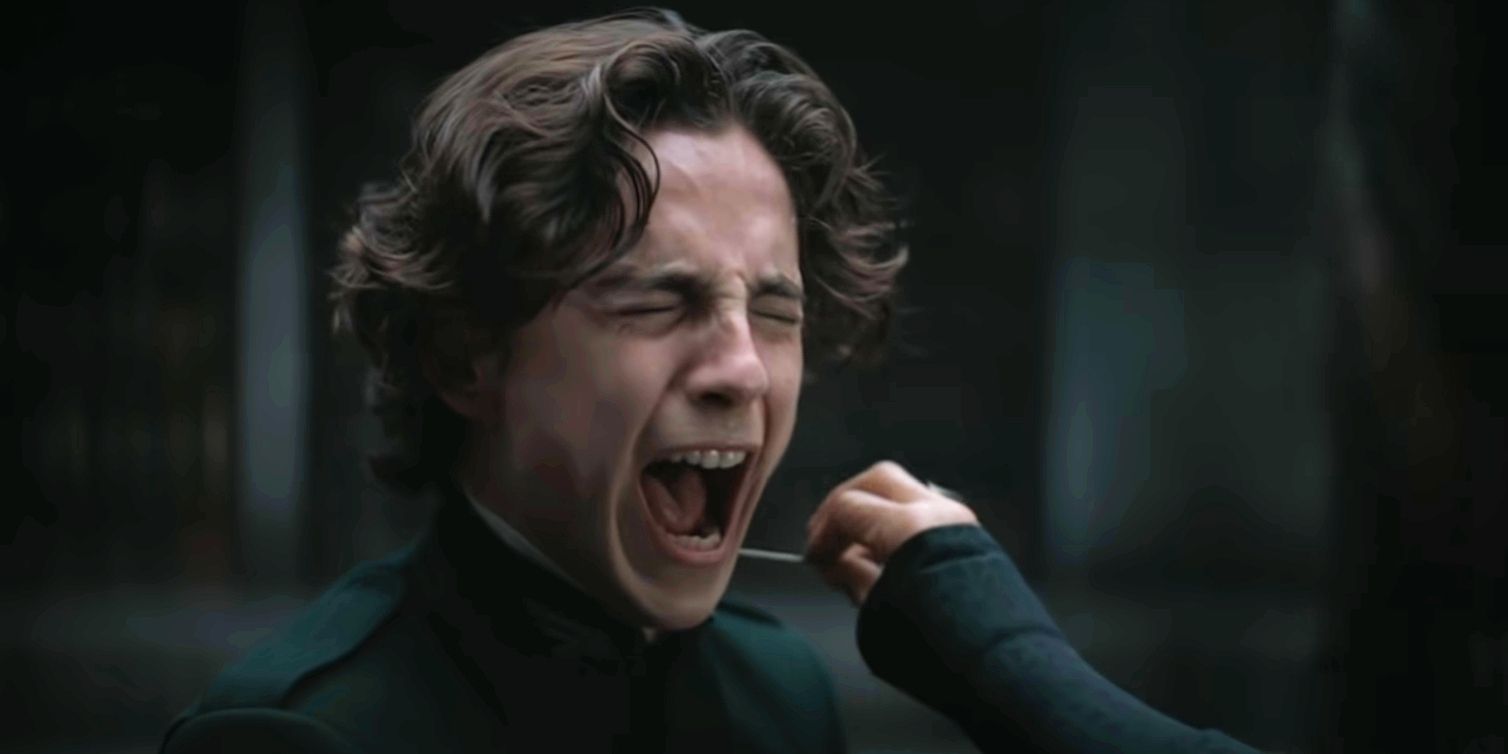 Dune fans react to the film leaving HBO Max today. Denis Villeneuve's sci-fi epic released simultaneously in theaters and on HBO Max on October 22, becoming the latest adaptation of Frank Herbert's seminal novel of the same name from 1965, which has also served as the basis for David Lynch's critical and commercial failure from 1984. Though some have deemed Dune unfilmable, Villeneuve's version has fared much better, garnering praise for its ensemble cast, ambitious scale, and thrilling visuals.
With a screenplay from Villeneuve, Jon Spaihts, and Eric Roth, Dune centers mainly on Paul Atreides (Timothée Chalamet), the ducal heir of the noble House of Atreides, which is assigned to take stewardship of the Spice-rich desert planet Arrakis. Coupled with its massive scope, Dune features one of the most stacked casts of the year, including big names in supporting roles, such as Rebecca Ferguson, Oscar Isaac, Josh Brolin, Stellan Skarsgård, Dave Bautista, Zendaya, David Dastmalchian, Sharon Duncan-Brewster, Charlotte Rampling, Jason Momoa, and Javier Bardem.
Related: Dune Movie's Biggest Unanswered Questions Explained
Now, a month after the movie's release, fans share their reactions to Dune leaving HBO Max today. In honor of Villeneuve's film leaving the streaming service, some fans planned for one last rewatch last night. Others, however, seem to have been completely unaware it would be taken off today. Check out a few of the best fan reactions below:
Those familiar with Warner Bros.' day-and-date release strategy would have known that Dune would be leaving the service on November 22, as every one of their theatrical releases has streamed simultaneously on HBO Max for 31 days. Despite using the same strategy for big titles like Wonder Woman 1984, Godzilla vs. Kong, Mortal Kombat, Space Jam: A New Legacy, and The Suicide Squad, Dune leaving the streaming service still seemed to catch some fans by surprise. Those who missed Dune entirely or are interested in re-watching it will have to wait a few months before it reappears on the service, just as almost all of these prior titles have.
The Matrix Resurrections will be WB's last tentpole film released through this controversial strategy, which was only intended to last for the calendar year. Therefore, anticipated releases like Matt Reeves' The Batman will play exclusively in theaters for most likely at least 45 days before they can head to HBO Max. As for fans wanting to return to the world of Arrakis, Dune: Part Two has been green-lit and is currently scheduled to debut on October 20, 2023.
Next: Dune 2 Story: What Happens Next In The Books
Source: Various (see links above)