Easier Holiday Shopping: How To Add Non-Amazon Items To An Amazon List
Shopping during Cyber Monday on Amazon can be a hectic experience. While the shopping platform may offer a wide variety of potential gifts to give friends, family and acquaintances, some options are better bought elsewhere. Users can utilize Amazon's List feature to keep track of items they want to buy on the site. However, not many people know that an Amazon user can also include items offered outside of the vast Amazon shopping space.
Amazon Assistant is a nifty little shopping feature in the form of a browser extension or plug-in that a user can install on their device to not only keep track of cool items available on Amazon but also compare price, star ratings and product reviews before a user decides to add to cart. More importantly for avid online shoppers is the ability to include coveted products from other online stores into their Amazon List. This added perk is beneficial for stressful shopping events like Black Friday and Cyber Monday. Also, pretty much any national holiday, or even shopping for someone's birthday, anniversary, or Christmas present because it eliminates the need to keep multiple tabs open on the browser to buy stuff in one sitting. It also benefits the people who are given a link or access to a user's Amazon List because they can essentially purchase presents through one platform and only consult one source when they want to gift the user something.
Related: How To Shop For The Holidays On Instagram
To start using Amazon Assistant, a user would have to have an Amazon account and an internet connection. It works best as an extension to most web browsers on a desktop computer or laptop. Unfortunately, it's not yet available to iOS device users and although Amazon's help pages guarantee compatibility with Android devices, the link to do so seems to be broken as of this writing. To install Amazon Assistant on a desktop browser, go to the feature's main page, click 'Install now,' and follow the succeeding instructions on the screen. Once the extension is installed, a small 'a' icon should show up on your browser's toolbar, where other common extensions can be found. If it's not there, make sure it is pinned to the browser for easier access. Tap on the 'a' icon to begin shopping for the holidays and earmarking items for later purchase.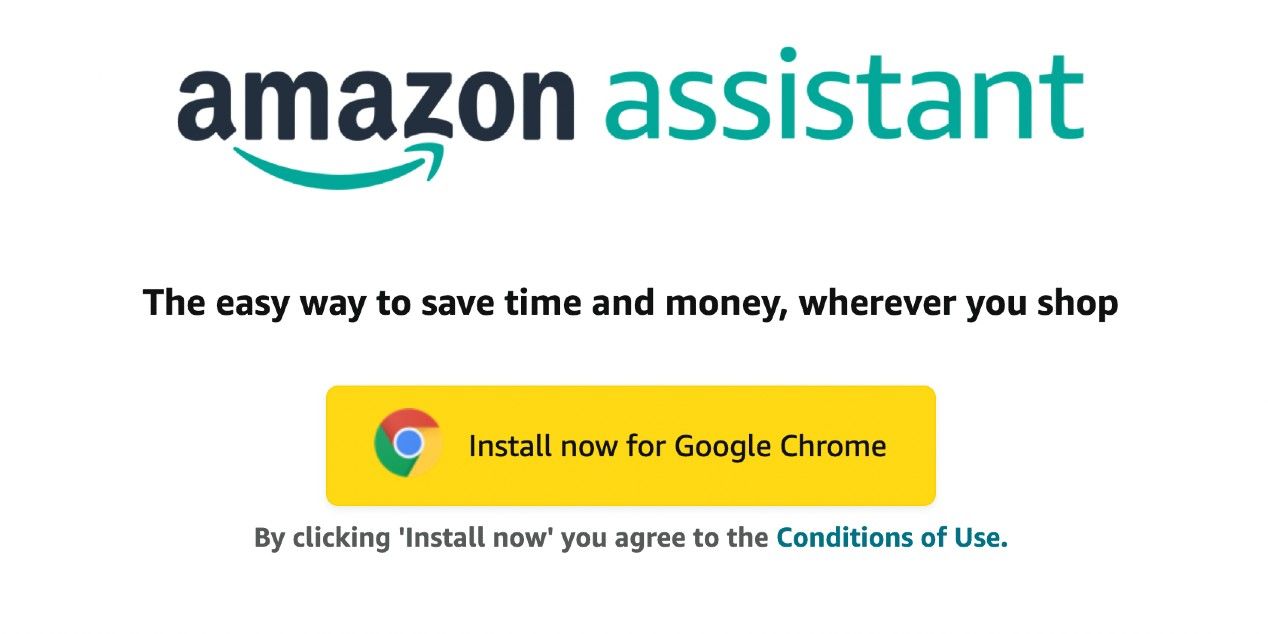 Amazon Assistant is designed to automatically launch whenever a user is on a shopping website. To start adding non-Amazon items to an Amazon List, go to a product page (where there's typically an 'Add to cart' button) on any other website. Select the appropriate size or option desired, then click on the Amazon Assistant icon on the browser toolbar. Click on 'Add to List' (the + icon). Add or modify information related to the item being added, such as product name or price. Under 'Comment,' it's best to mention size, color, or any signifying characteristic so that another person shopping for the user will know which item version to pick. For example: if listing sneakers, put in 'Basic Black, Size 7.5'. Click on the 'Add to list' dropdown and choose the appropriate list to add the item to. The buyer may need to pay for shopped items on their respective websites outside of Amazon, but they'll still have one place to reference if buying multiple gifts.
Because of the massiveness of its product catalog, Amazon can be considered one of the best places to do some holiday shopping. This is especially true during the pandemic when people prefer to spend bucks from the comfort and safety of their homes. If the company's sales growth over the last two years isn't proof enough of its monopoly over the online marketplace race, continually building features like Amazon Assistant that keep consumers magnetized to the platform in some way will only make the shopping site more successful.
Next: Amazon Customers Can Pay With Venmo Starting Next Year