Even Psych 3 Knows Peacock Isn't Popular | Screen Rant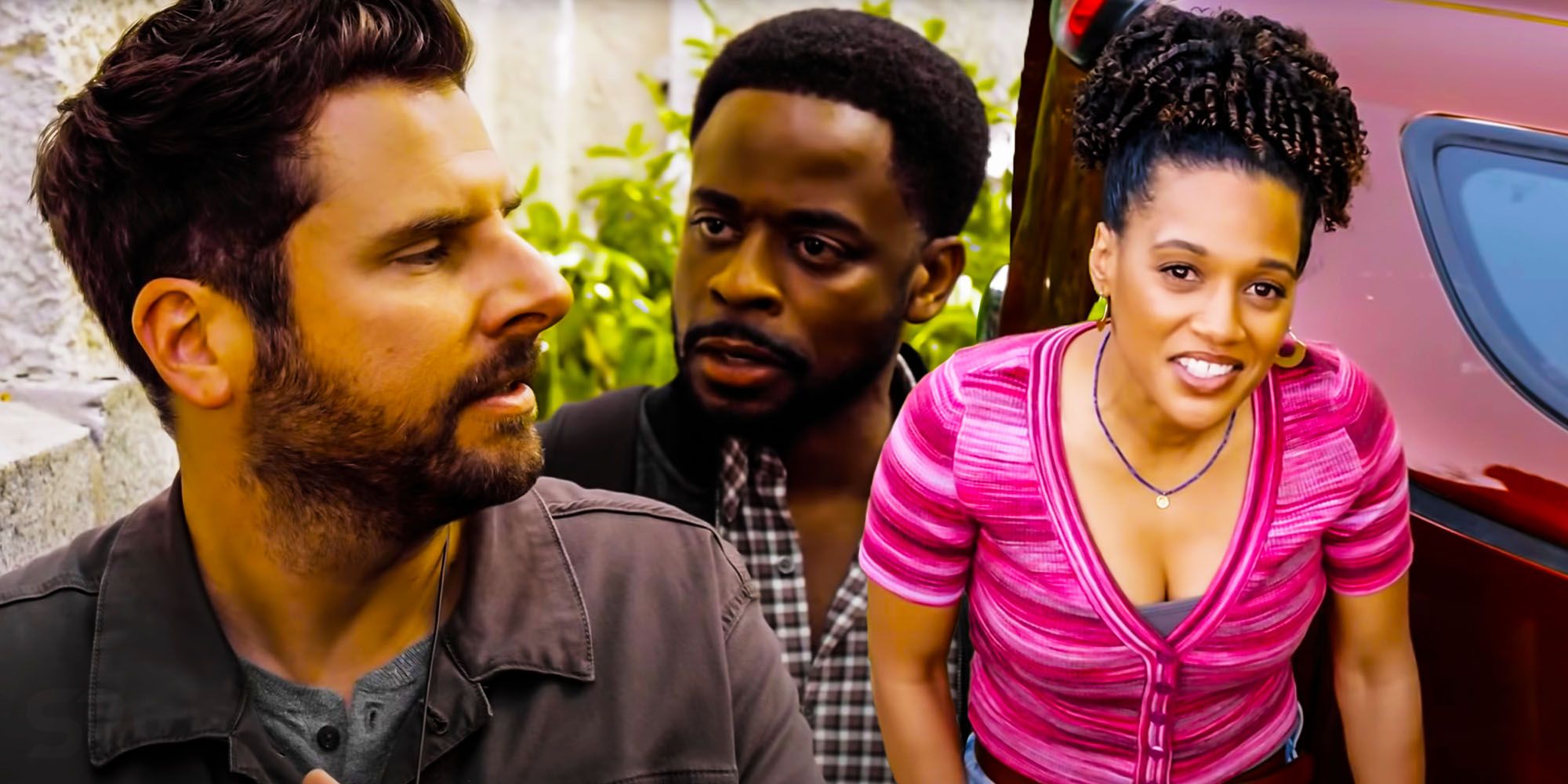 In a meta-joke about its own streaming service, Psych 3: This Is Gus references the consensus that Peacock is not popular. Following the successes of steaming platforms ike Netflix, Hulu, and Amazon Prime Video, studios and media companies all hopped on the trend to create a plethora of streaming services aimed at their own subsidiaries and original content. Now, cable-cutting is becoming even more common with additional services like Paramount+, Apple TV+, HBO Max, Disney+, and NBCUniversal's Peacock.
While Psych went off the air in 2014, NBCUniversal's ownership of its home station USA Network allowed the series to gain a renewed life in the form of sequel movies. In 2017, USA Network aired Psych: The Movie, whose success garnered several more greenlit sequels. After the launch of NBCUniversal's streaming service, Peacock, in 2020, the branding of Psych's movies moved from airing on USA Network to streaming as Peacock Originals. As such, both Psych 2: Lassie Come Home (2020) and Psych 3 (2021) are Peacock Original streaming projects, a fact that the new film explicitly mocks.
Related: Why Peacock's Removal of Controversial WWE Content Is A Bad Move
When Shawn and Gus chase down Selene's fake sister Whitney, she asks them if they have the streaming service Peacock, with Psych 3's best friends responding that they have no idea what she's talking about. After declaring that she has to be making up Peacock, they go on to mock another NBC affiliate, USA Network. Psych 3 referencing the fact that Peacock is hardly known by the general population just goes to show how comfortable the streaming service is with its position, allowing the pop-culture-obsessed show to make a joke at its own expense. Funnily enough, Peacock's streaming service isn't even that statistically unpopular, with its metrics showing it has at least 54 million subscribers - 10 million more than Hulu (via Variety). The question, of course, is how many subscribers are actually active and using it.
Peacock not being popular or particularly well-known became a subject of contention around the premiere of Halloween Kills, David Gordon Green's second installment of his Halloween reboot trilogy. The movie premiered on October 15, 2021 in a day-and-date theatrical and streaming release on Peacock, where it would be available with Peacock Premium for 60 days. Halloween Kills was a box office anomaly for pandemic theatergoing considering it was also available to stream. The film brought in nearly $50 million in its opening weekend, smashing the box office expectations of its premiere rival, Ridley Scott's movie The Last Duel. While it was largely surmised that Halloween Kills' box office success was due to young moviegoers wanting to see a reliable Halloween-set slasher franchise, others accounted for it by the unpopularity of Peacock.
While Psych 3's meta-mockery of Peacock's streaming service was its most obvious self-criticism, the movie also featured several other jabs at its own real-life actors and USA Network. In the same scene as Psych 3's Peacock joke, Shawn and Gus are asked if they watch USA Network, to which they respond that they stopped watching in 2014 and after the last few seasons of Suits. Shawn's reference to not watching USA after 2014 is a clever self-mockery of the network canceling Psych's original series that year, while Psych 3's characters mention Suits because actor Dulé Hill appeared in the USA show's last few seasons. Following Psych 3: This Is Gus, Peacock may be able to at least increase some of its popularity by giving the series a long life with movies as the streaming service's original content.