Every Child's Play and Chucky Actor That Plays Dual Roles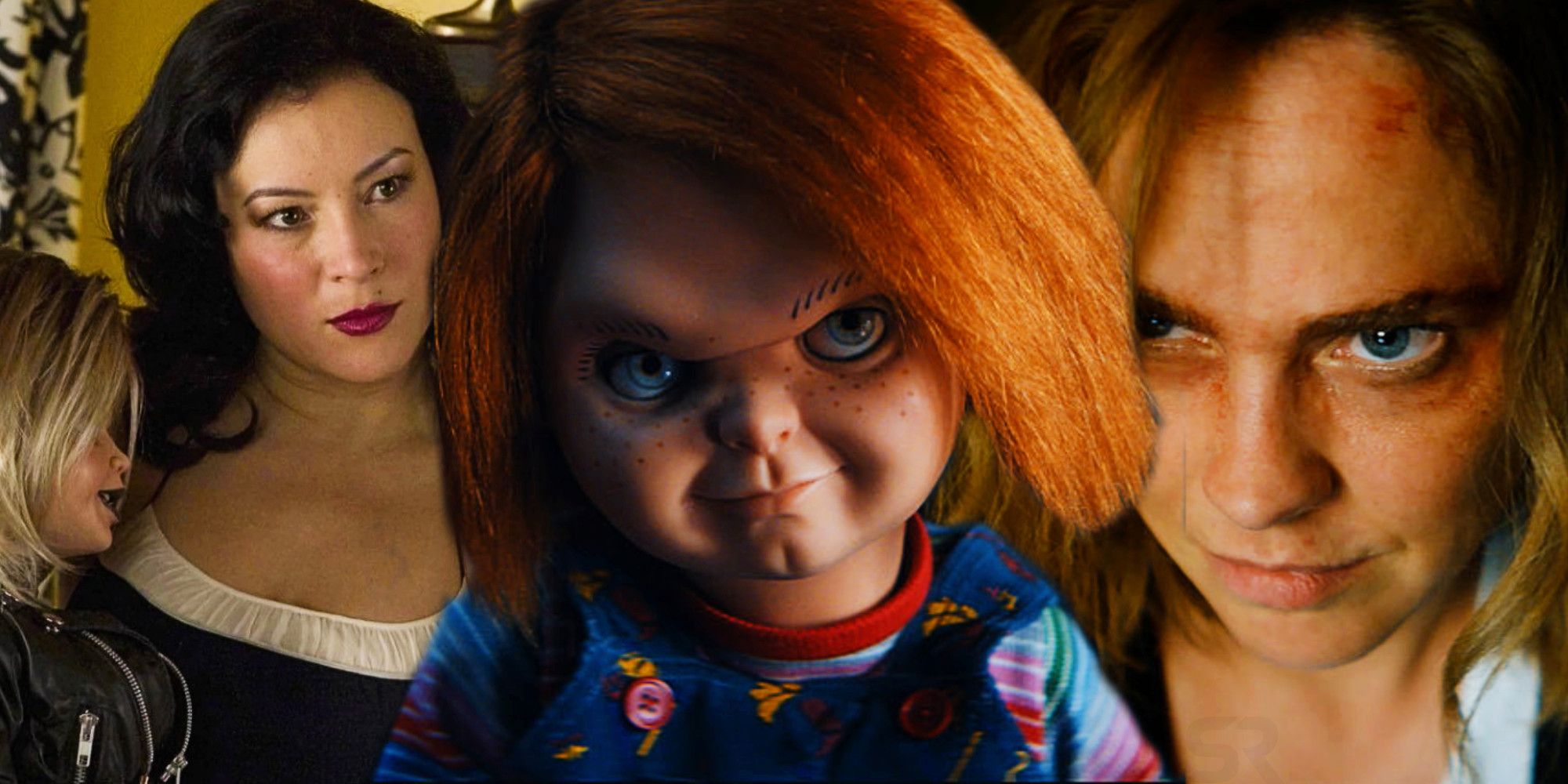 The Child's Play franchise is packed with actors who have played dual roles — a trend that has continued to great effect in the Chucky TV show. Created by Don Mancini, the character of Chucky leaped to slasher icon status in 1988. Directed by Tom Holland (not that one), the original Child's Play film centered around a serial killer named Charles Lee Ray, who survived death by transferring his soul into a doll. He then spent the movie murderously trying to return to a human form by co-opting the body of Andy Barclay (Alex Vincent).
While each of those Child's Play installments could be described as traditional horror, the franchise was switched up with Bride of Chucky almost a decade later. Shrewdly adopting a more self-aware, comedic ton, the Chucky saga experienced a new lease on life. As such, it remained fresh where other slasher franchises stalled. Things went to zanier levels with 2004's Seed of Chucky - which introduced Glen/Glenda. The action then veered back across different styles of horror in 2013's Curse of Chucky and 2017's Cult of Chucky, before emerging as the best of both tonal worlds with the acclaimed Chucky TV show.
Related: Why Chucky's Origin Reveals Succeed (Where Other Slasher Series Fail)
Despite the franchise's genre shifts, Mancini offset things by remaining consistent with characters and performers throughout. Apart from a necessary switch to account for a time jump in Child's Play 3, Alex Vincent has played Andy throughout. The same could be said of Christine Elise McCarthy, who plays his foster sister Kyle. Like countless others, that also occasionally extended to reusing the same actors but in different roles once Mancini took over directorial duties. That move has even been prevalent among Chucky 2021's cast of characters. Here's a breakdown of all the Child's Play and Chucky TV show actors who have played dual roles over the multiple decades.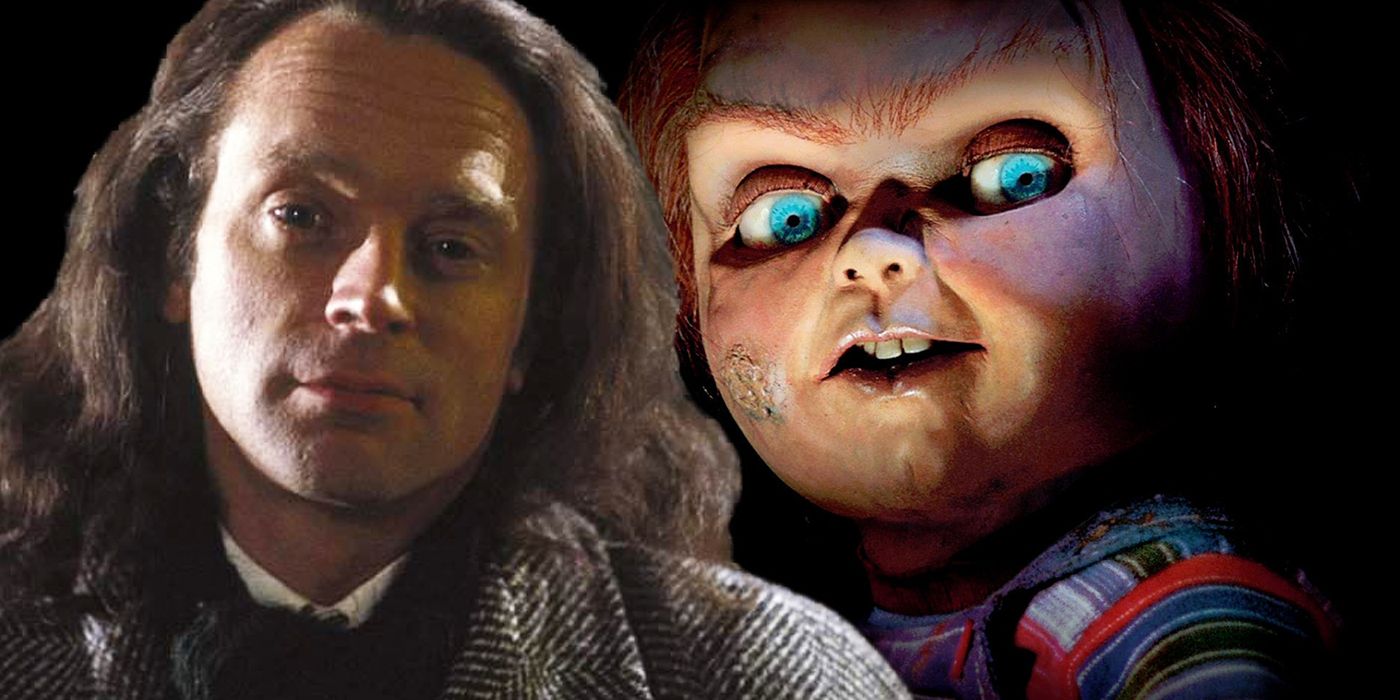 Technically, Brad Dourif has played one role that's just happened to come in many different guises. Given how much Chucky has evolved since leaving his human body behind, it's been easy to see them as distinct characters. Equally, an actor both voicing a character and playing their human counterpart has never been a sure thing. As such, it also technically counts. No matter the form, whether it's a Child's Play outing or a cameo elsewhere, Dourif has played human Charles and doll Chucky to perfection. Though Mark Hamill did a fine job as Chucky in the 2019 Child's Play remake, there's a reason why people can't envision (almost) anyone else in the now-iconic dual roles.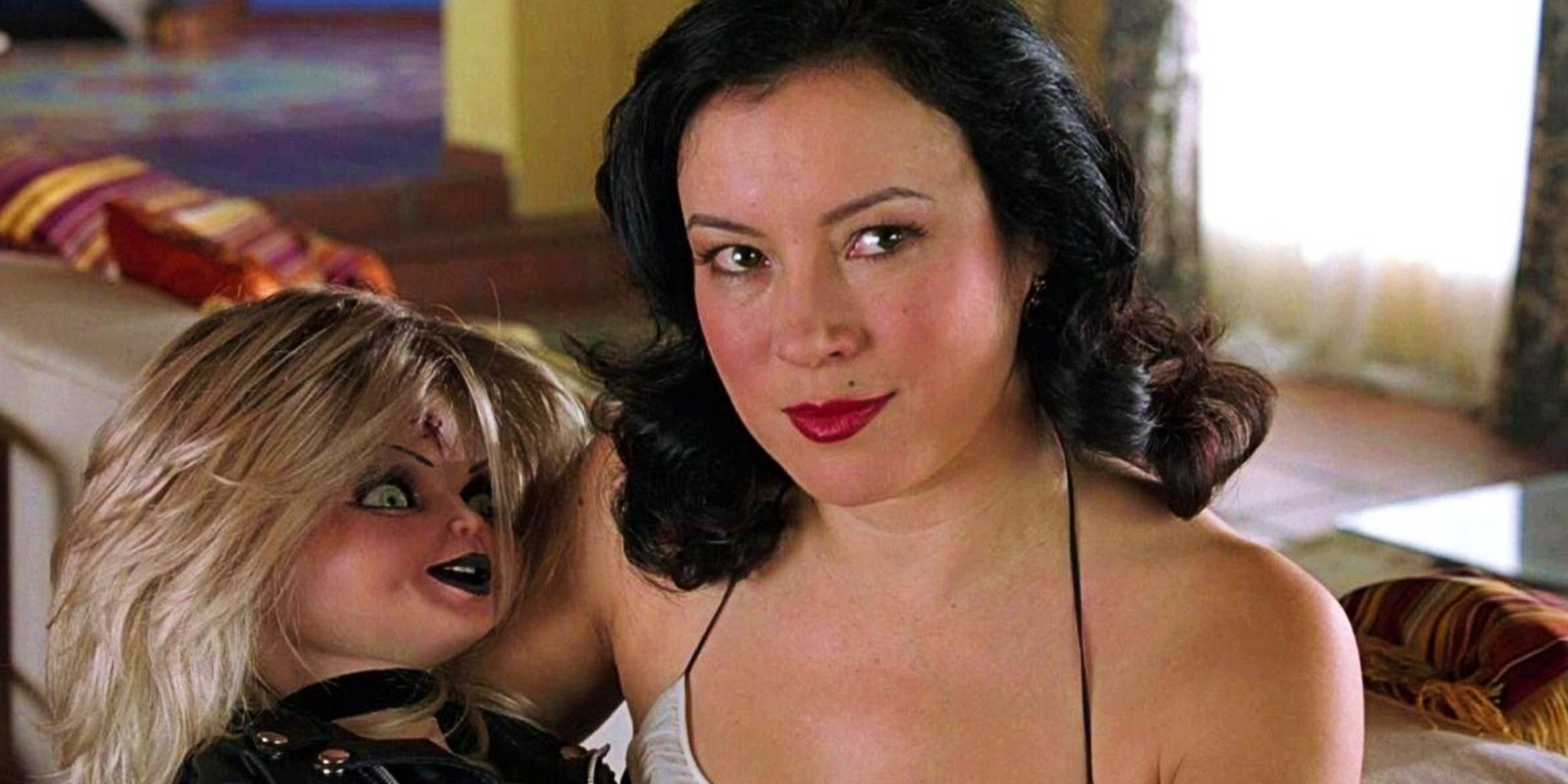 Since her debut in Bride of Chucky, a more traditional version of playing dual roles has been embodied by Jennifer Tilly. Like Dourif, Tilly has played both human and doll Tiffany to great effect. In Seed of Chucky, however, she also embraced Mancini's whimsy by starring as a meta version of herself that was passionately idolized by Tiffany.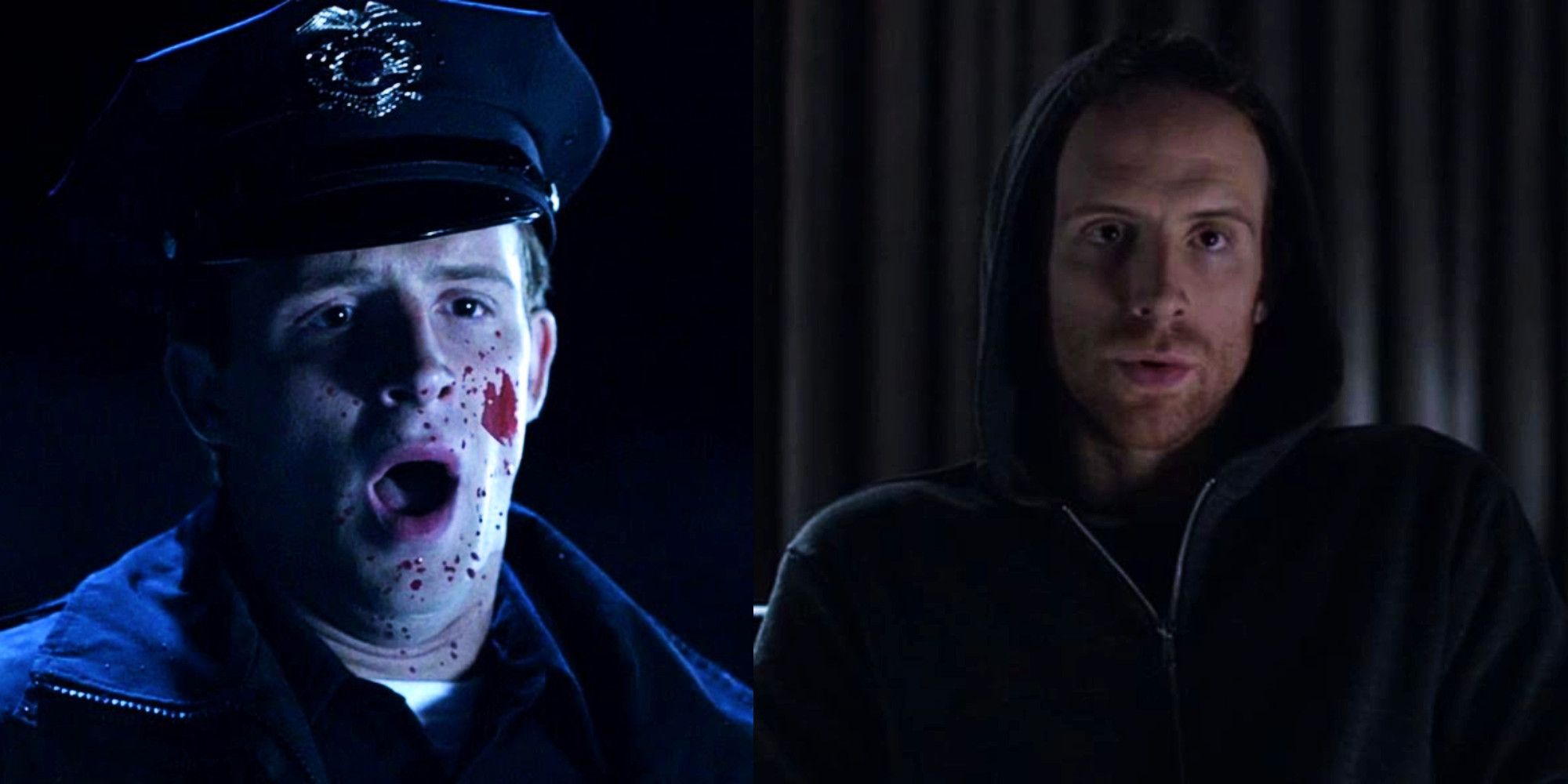 Adam Hurtig enjoyed a brief role as Officer Stanton in Curse of Chucky. After the character was ultimately killed by Tiffany, the actor later assumed a new, unconnected role in Cult of Chucky. There he played Malcolm, a man with Dissociative identity disorder and one of Nica's fellow patients at the Harrogate Psychiatric Hospital. He was similarly killed by Chucky.
Related: Is Miss Fairchild Glen/Glenda In Disguise? Chucky Theory Explained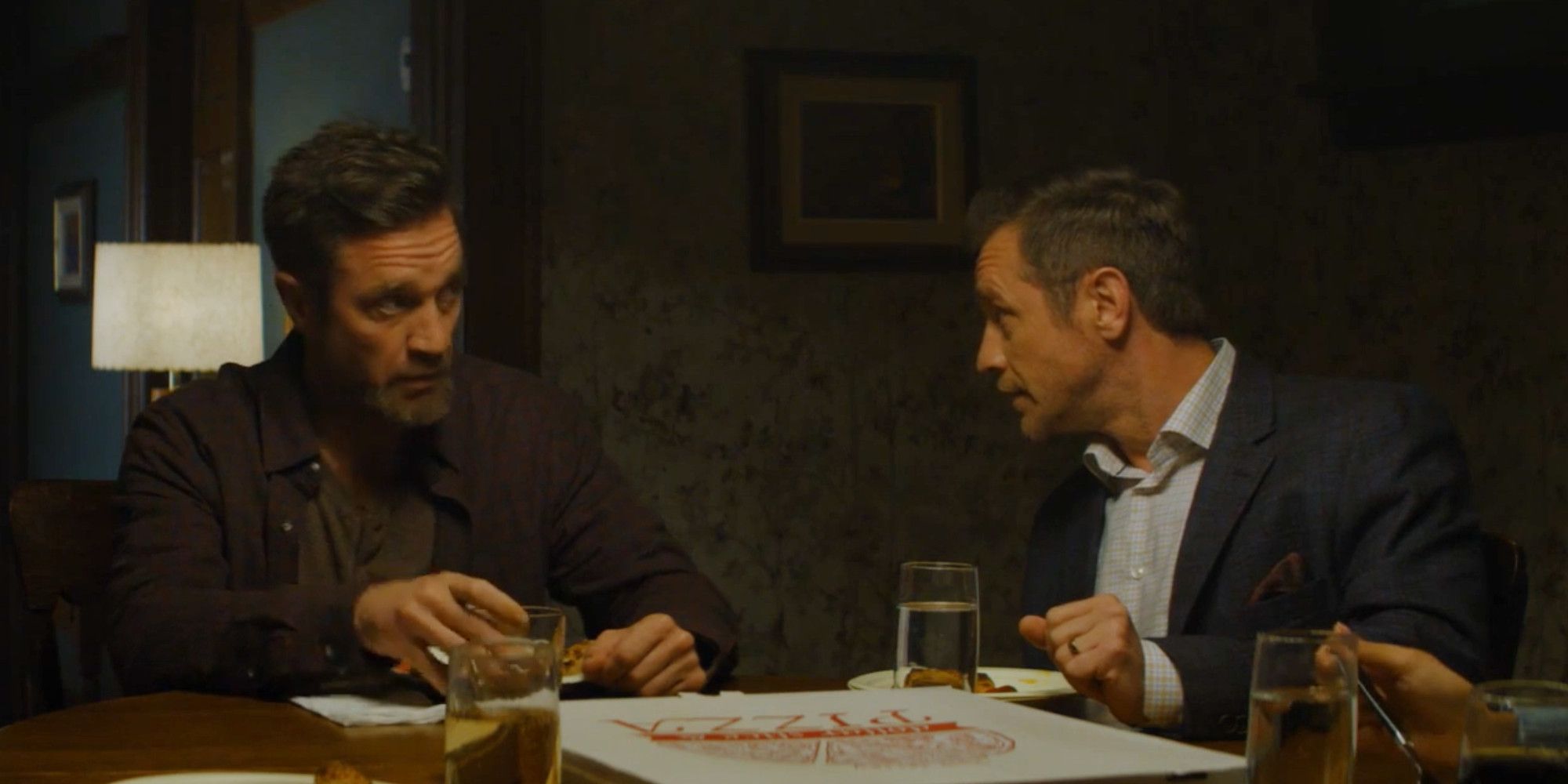 Horror stalwart Devon Sawa pulled double duty in Chucky's Easter egg-packed episodes. He played Jake's physically abusive father, Lucas Wheeler, and his more emotionally manipulative uncle, Logan. Playing both twins briefly allowed Sawa to even act opposite himself, and successfully ensured each was portrayed in a distinct fashion.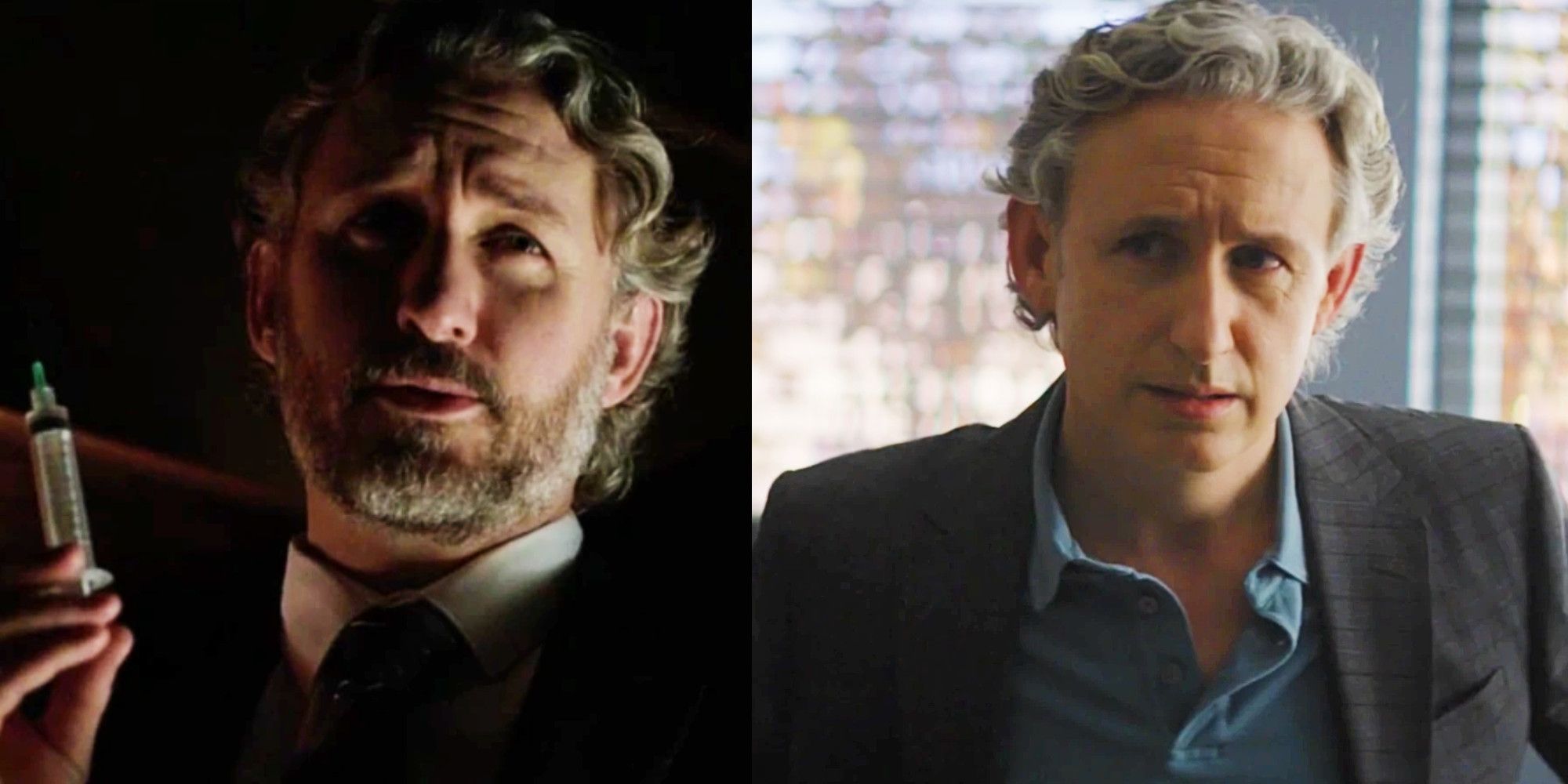 Michael Therriault debuted in 2017's Cult of Chucky. There he starred as Doctor Foley, a man so vile that even Chucky was equal parts appalled and impressed. Therriault returned to play the infinitely more kind-hearted Nathan Cross in the Chucky TV show.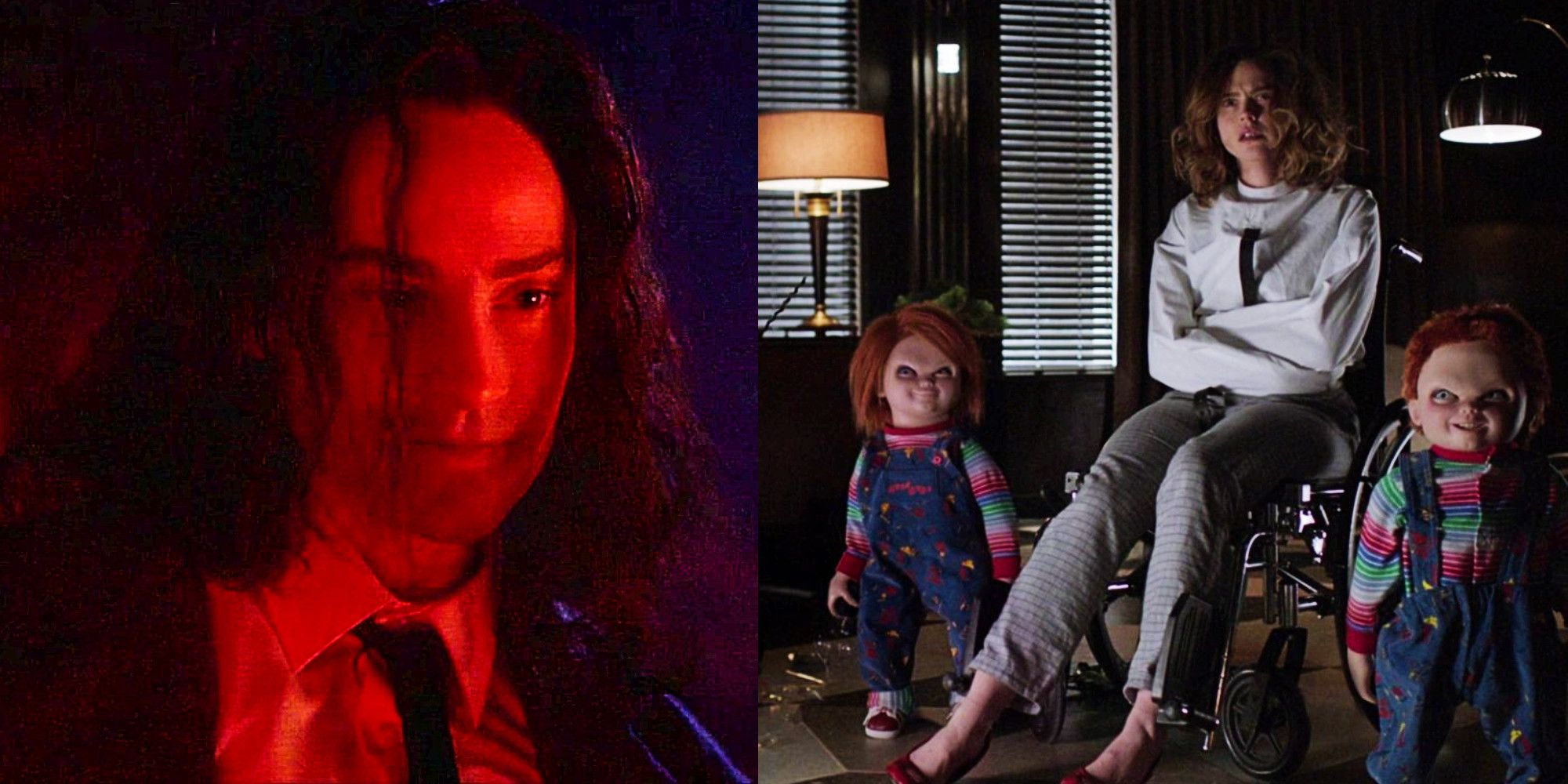 Following in her father's footsteps, Fiona Dourif first appeared in Curse of Chucky. Playing the wheelchair-using hero Nica Pierce, she survived to return in the sequel. Unfortunately, she was ultimately possessed by Chucky, allowing her to do the opposite of Brad Dourif. Instead of one role in multiple bodies, she got to play both Nica and Chucky. Things went a step further in Syfy's Chucky, with Fiona playing Charles Lee Ray in flashback. As a result, she has now technically played three roles. With Mancini already having ideas for future Child's Play and Chucky adventures, though, the amount of actors playing dual roles (or more) will no doubt increase.