Every TV Show Based On A Horror Movie (So Far) | Screen Rant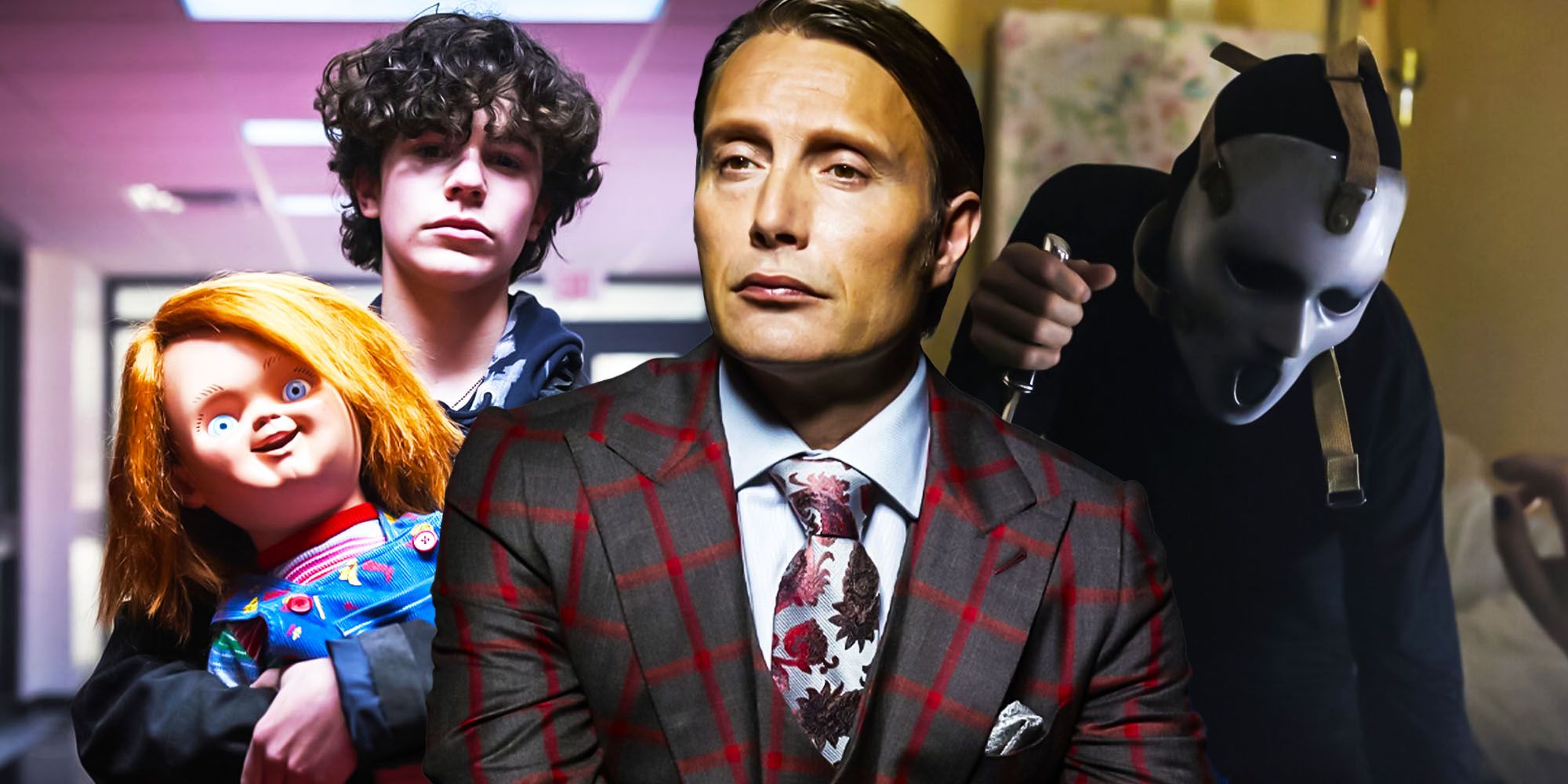 Here's every TV show that was adapted from a horror movie. Hollywood studios attempting to turn popular movies into TV shows is far from a new trend, and that makes total sense. If something works well for audiences as a one-off movie, there's reason to believe offering more of it on an ongoing basis could prove successful. Still, the amount of movie-to-TV transitions has steadily increased in recent years, as the desire to capitalize on existing intellectual property instead of placing risky bets on original projects, has become the norm.
Horror movies have also increasingly served as sources of inspiration for TV shows, likely due to two primary factors. The first is that horror franchises rarely revolve around expensive A-list casts or special effects budgets. Second, horror fans are some of the most loyal and enthusiastic in entertainment. One need only look at the surprisingly large amount of Children of the Corn movies or Leprechaun sequels to gather the impact of the genre.
Related: Chucky Episode 4: There Are Multiple Killer Dolls - Theory Explained
In 2021, one of the biggest horror icons of all-time, Child's Play's killer doll Chucky, made his own jump to the small screen. The Chucky TV show has garnered widely positive reviews, and become only the latest success story when it comes to horror properties transitioning from the big to small screens. Presented below is a full round-up of every horror movie that's become a TV show so far, ranging from direct adaptations, to sequels, to loosely connected reboots, and sometimes even loosely related spinoffs.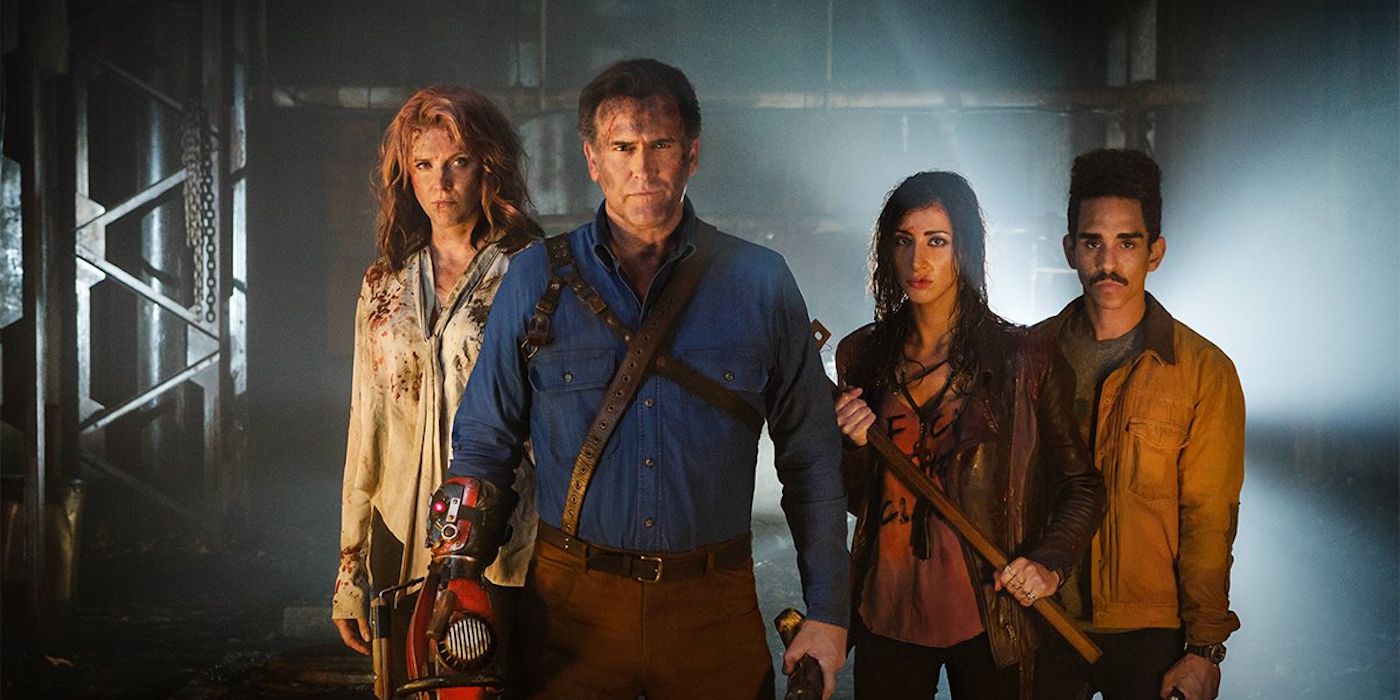 Fans waited decades in the hopes that Sam Raimi and Bruce Campbell would team up for a proper fourth Evil Dead movie. What they got instead in 2015 was the Ash vs. Evil Dead TV show, which saw Campbell back slaying Deadites as Ash, despite now being middle-aged. Ash vs. Evil Dead drew raves from many fans, but, sadly, Starz canceled the show after three seasons, frustratingly ending on a cliffhanger.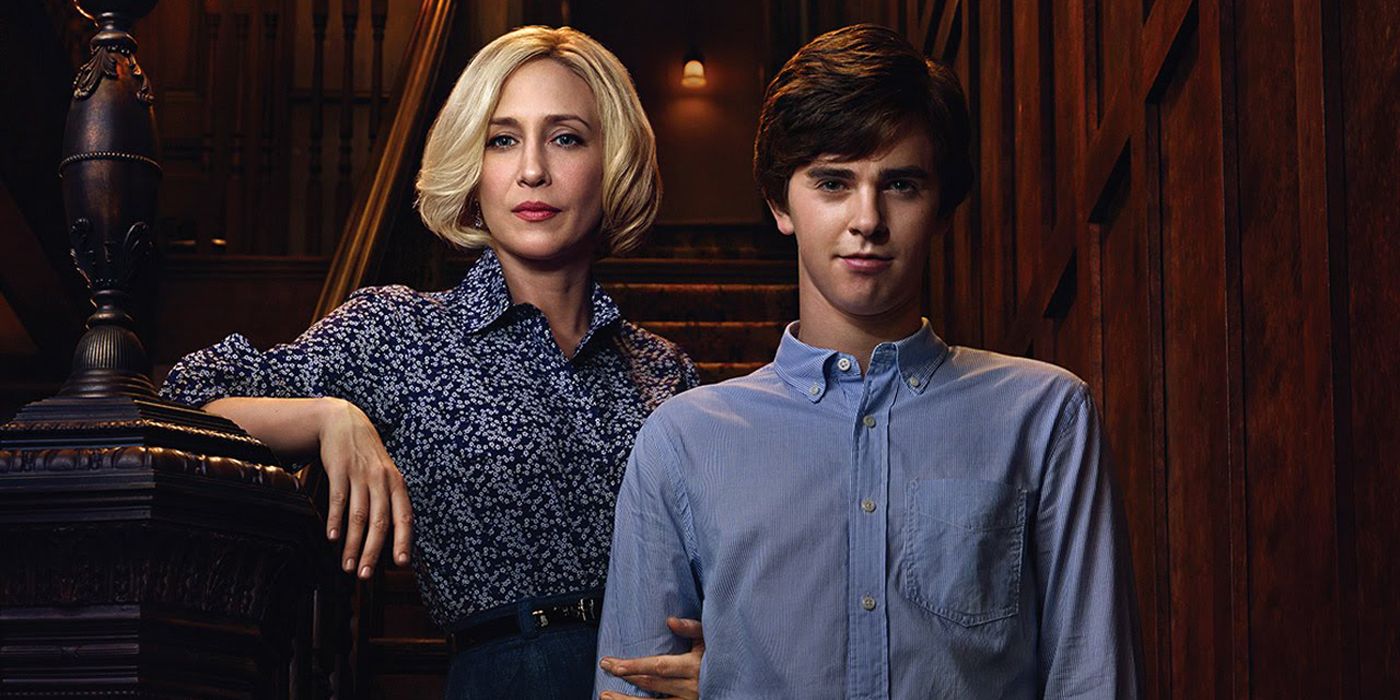 On the surface, A&E's Bates Motel first appeared to be a prequel to the Psycho films, focusing on Norman Bates' relationship with the mother that he would eventually murder and imitate. While in some ways Bates Motel was a prequel, this clearly wasn't set in the original Psycho universe, as lots of circumstances changed, and new characters now existed that didn't before. Bates Motel was critically acclaimed and came to a satisfying end after five seasons.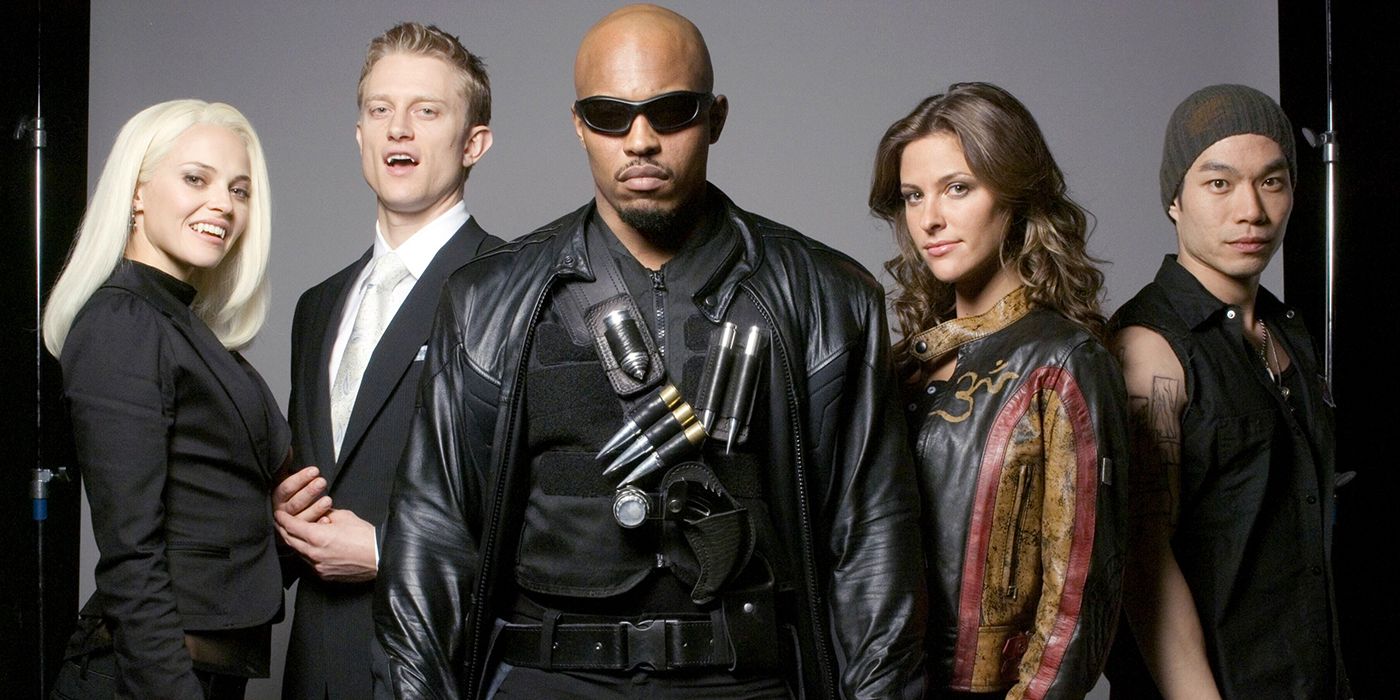 Wesley Snipes' hit Blade films may not have been traditional horror, but when something is that full of vampires, it's definitely friendly to the genre. In 2006, Spike TV aired Blade: The Series, which cast rapper Sticky Fingaz as the titular Daywalker. Interestingly, Blade: The Series did consider the Snipes films canon and is set not too long after the events of Blade: Trinity. Spike canceled the show after a single season.
Related: Every Marvel Movie That Isn't Part Of The MCU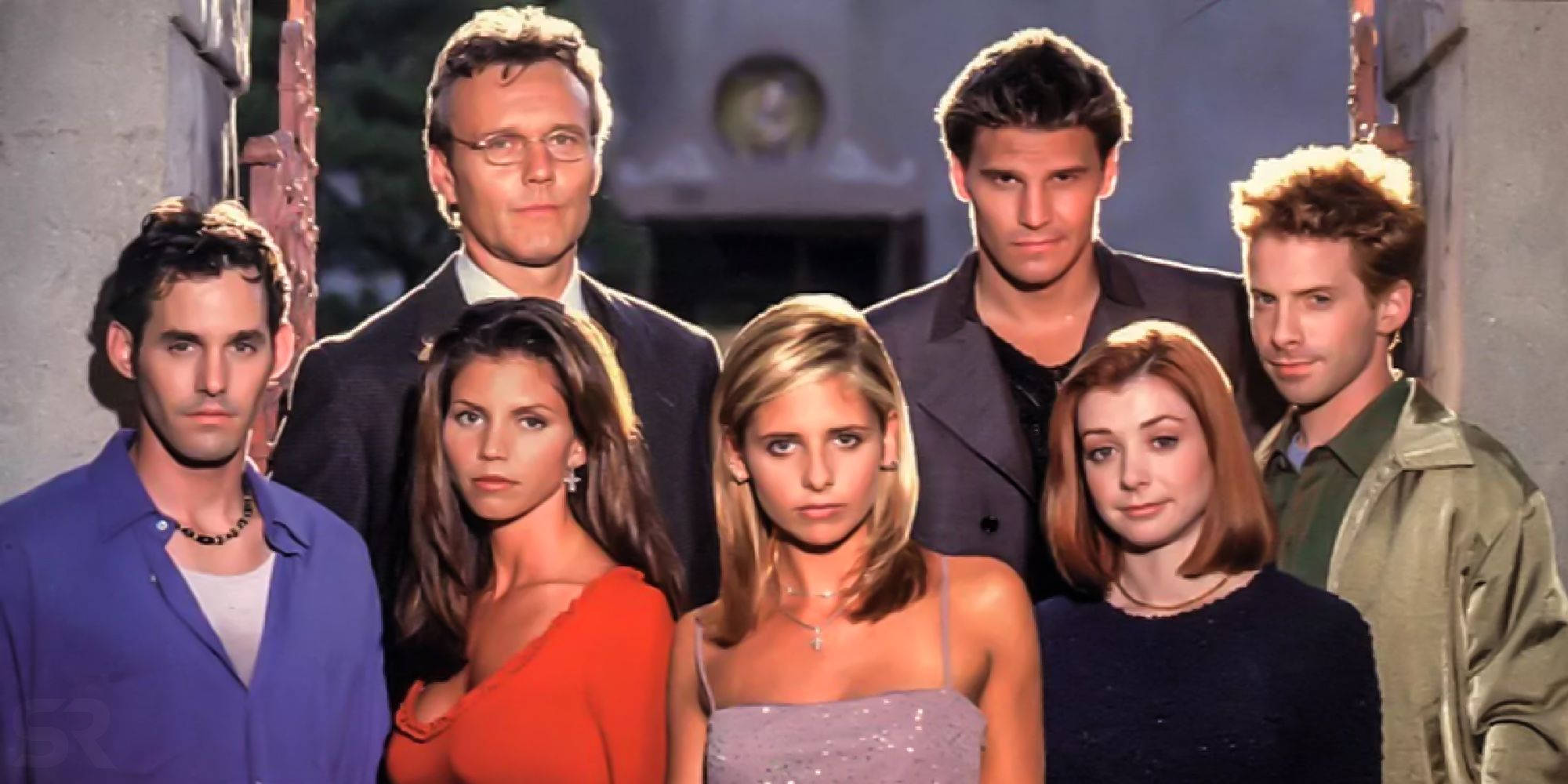 Buffy the Vampire Slayer holds the rare distinction of being a TV show that became much, much more famous than the movie that preceded it. Embattled Buffy creator Joss Whedon was famously not happy with how the movie turned out, so sought to restore his original vision for the idea on the small screen. Needless to say, Buffy was a success, running seven seasons, and spawning almost equally beloved spinoff Angel.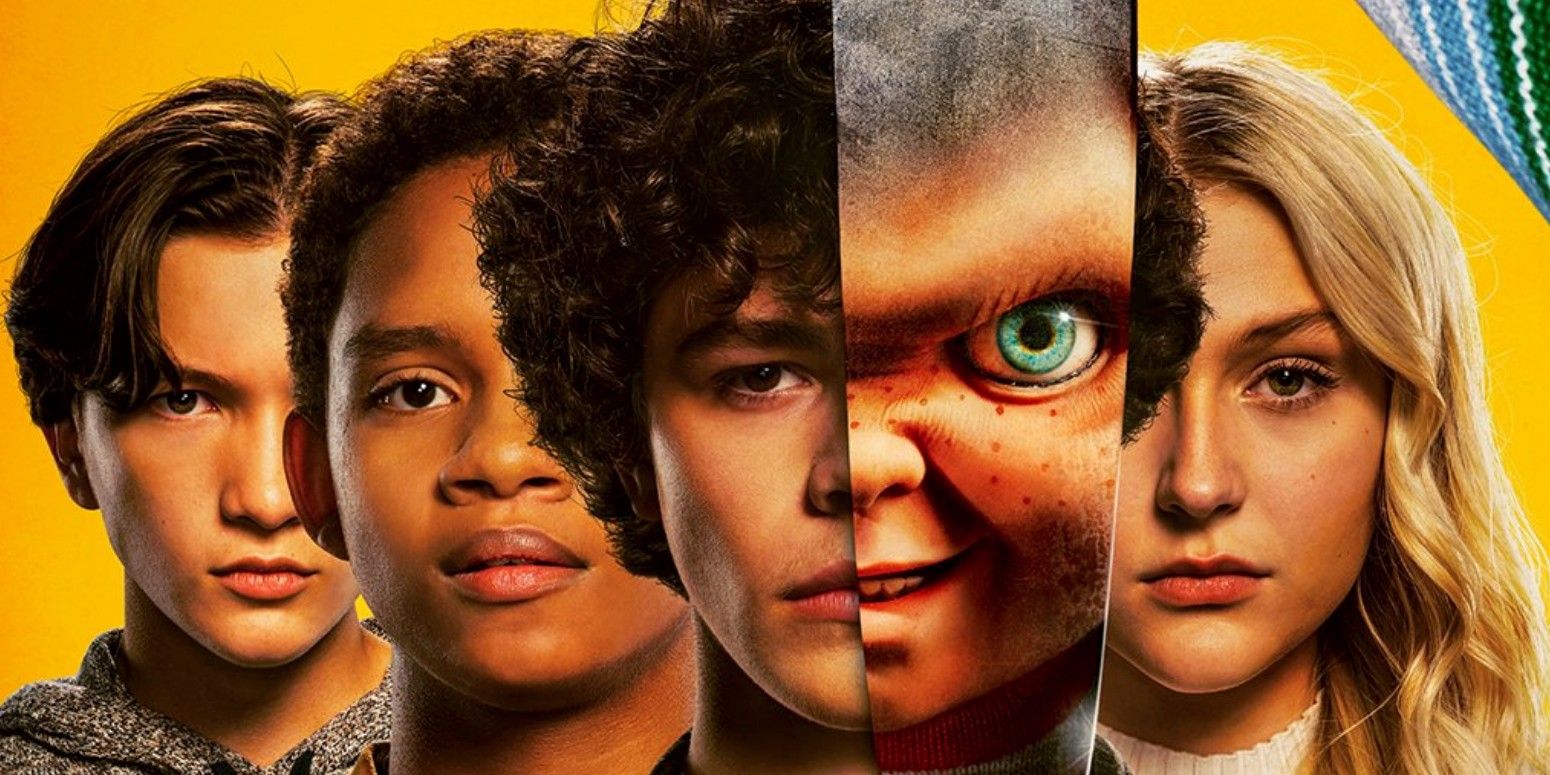 As mentioned above, Chucky - which airs jointly on Syfy and USA - is the most recent horror movie turned TV show, and serves as a direct follow-up to Cult of Chucky. Creator Don Mancini is once again Chucky's guiding hand, and Brad Dourif - who skipped the Child's Play remake - is back to lend his iconic voice to the murderous doll. Chucky has been a success in both ratings and reviews, and it wouldn't at all be surprising to see a second season happen.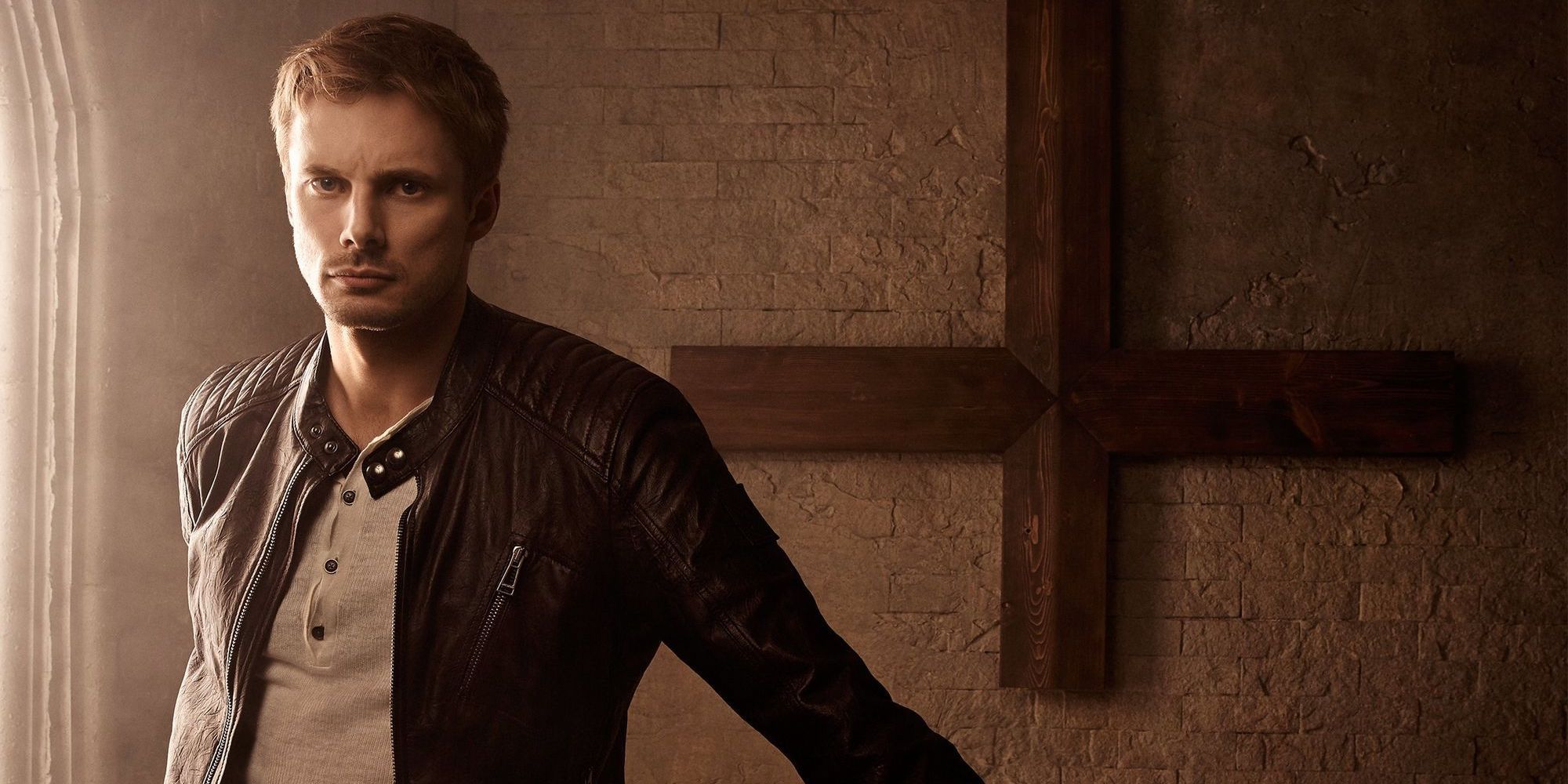 Damien aired on A&E in 2016, but it's quite likely many people have already forgotten it existed. A sequel to the original Omen movie, Damien looks at the titular antichrist as a 30-something adult who still struggles with his evil destiny. Damien wasn't terrible, but it also wasn't remarkable, as it failed to catch on with TV audiences. The dour cliffhanger ending sets up Damien's victory and a coming apocalypse.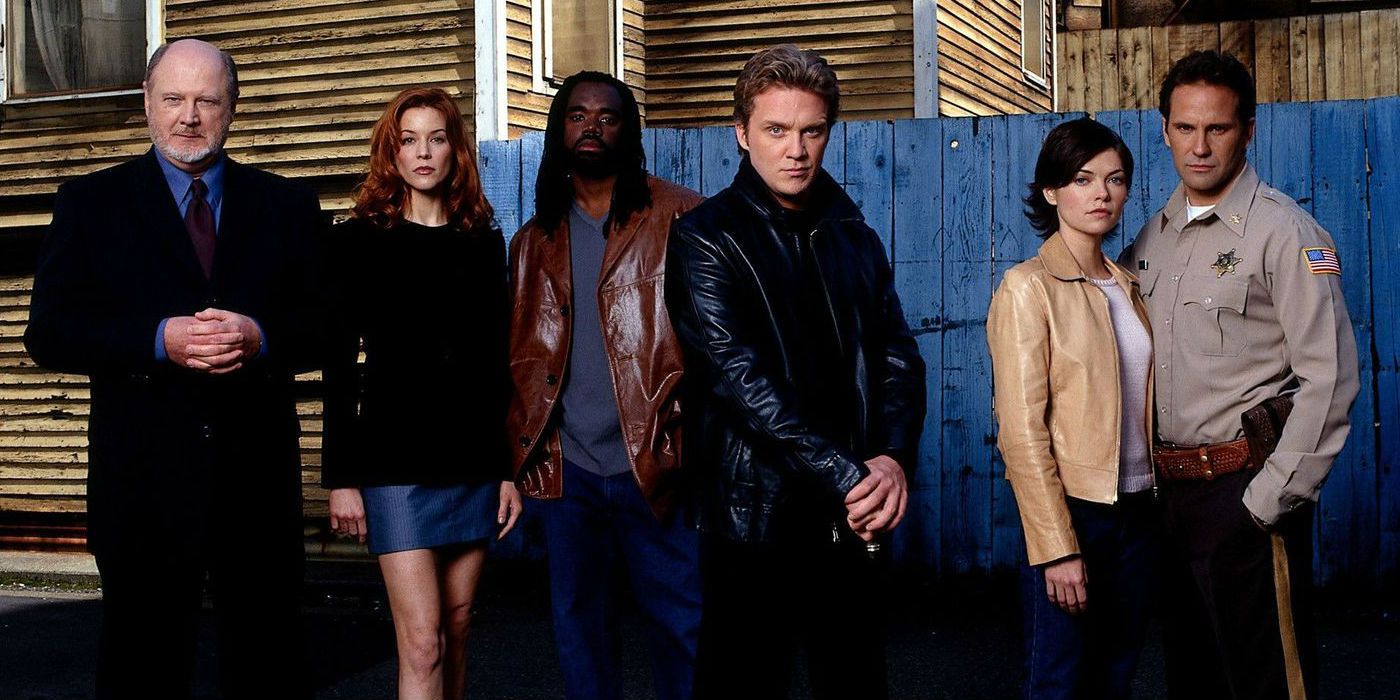 One of the first and most successful attempts at adapting a Stephen King novel for TV, USA's The Dead Zone turned sudden psychic Johnny Smith - now played by Halloween Kills' future Tommy Doyle, Anthony Michael Hall - from a tortured loner into an almost superhero, and it oddly worked. There were lots of direct nods back to the 1983 Christopher Walken movie version as well. The Dead Zone ran for six seasons, although sadly ended without resolution.
Related: Stephen King's The Dead Zone: Every Difference Between The Movie & TV Show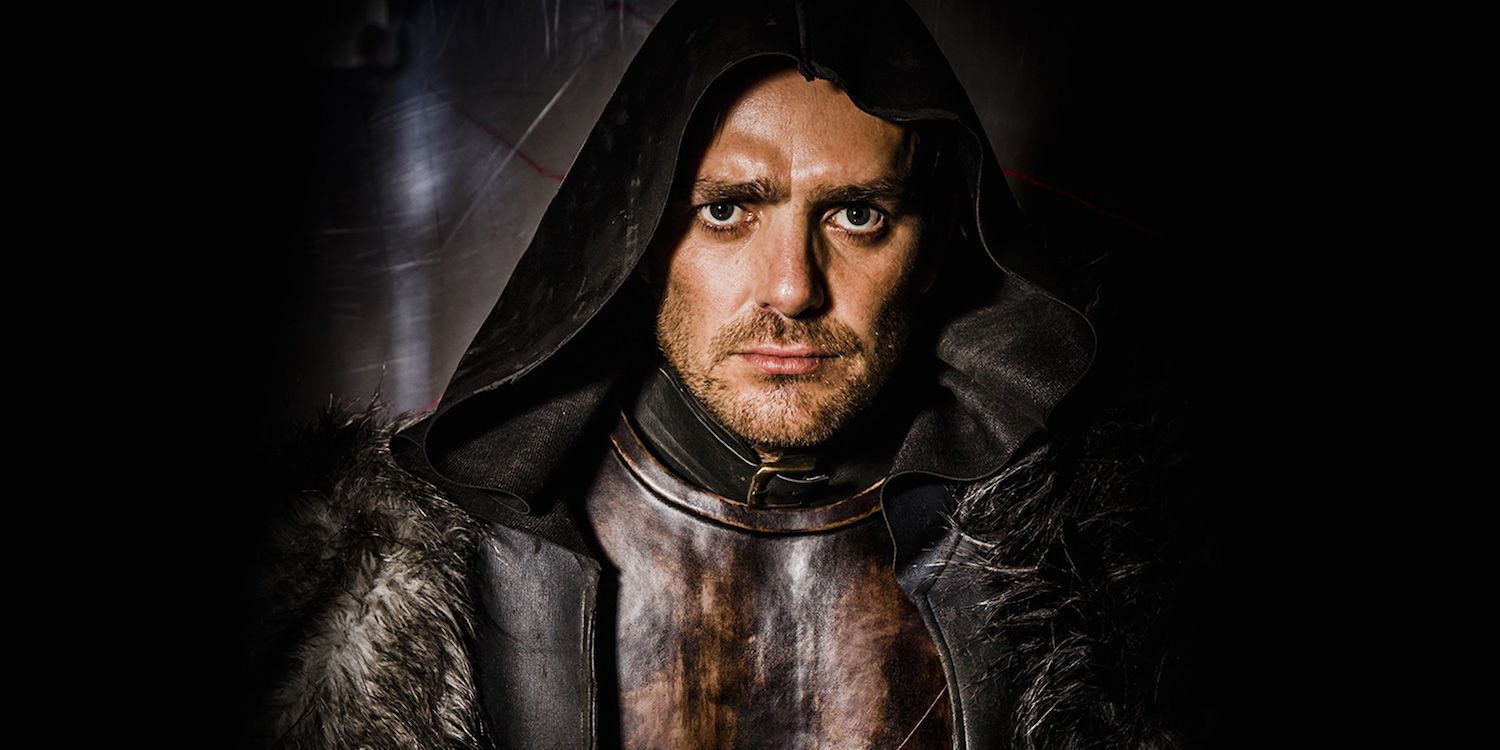 The 2010 movie Legion saw angels target humans, and only the archangel Michael (Paul Bettany) stood in the way. Legion was a critical failure, though it performed decently at the box office, leading to Syfy's Dominion in 2014, a loose sequel set decades later. Bettany didn't return, although Legion writer-director Scott Stewart executive produced. Dominion ran for two seasons before being canceled by Syfy.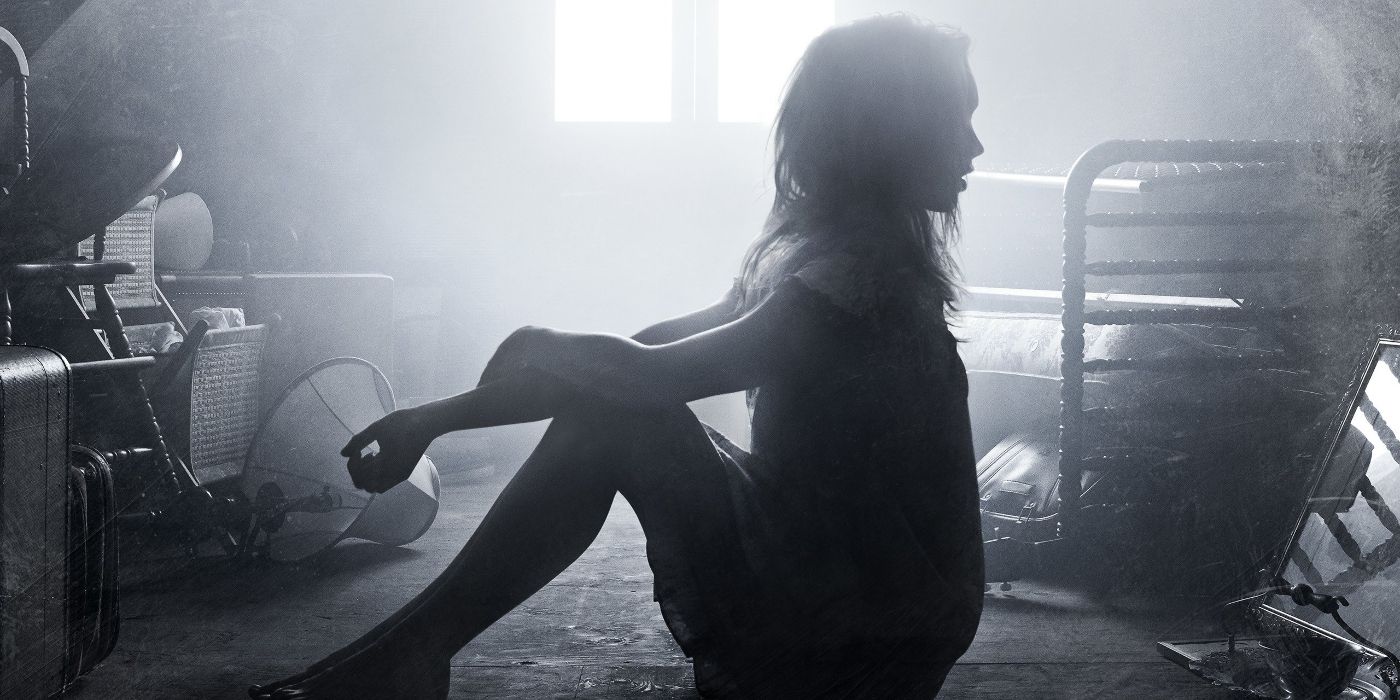 Many fans hope that David Gordon Green's Exorcist trilogy can finally get the movie franchise back on track. However, from 2016 to 2017, FOX provided the first genuinely good Exorcist outing in decades. The Exorcist TV show was mostly an original story in the same universe, and it deployed narrative twists to cleverly tie back to the movies. Despite a loyal cult fanbase, low ratings led to cancellation after two seasons.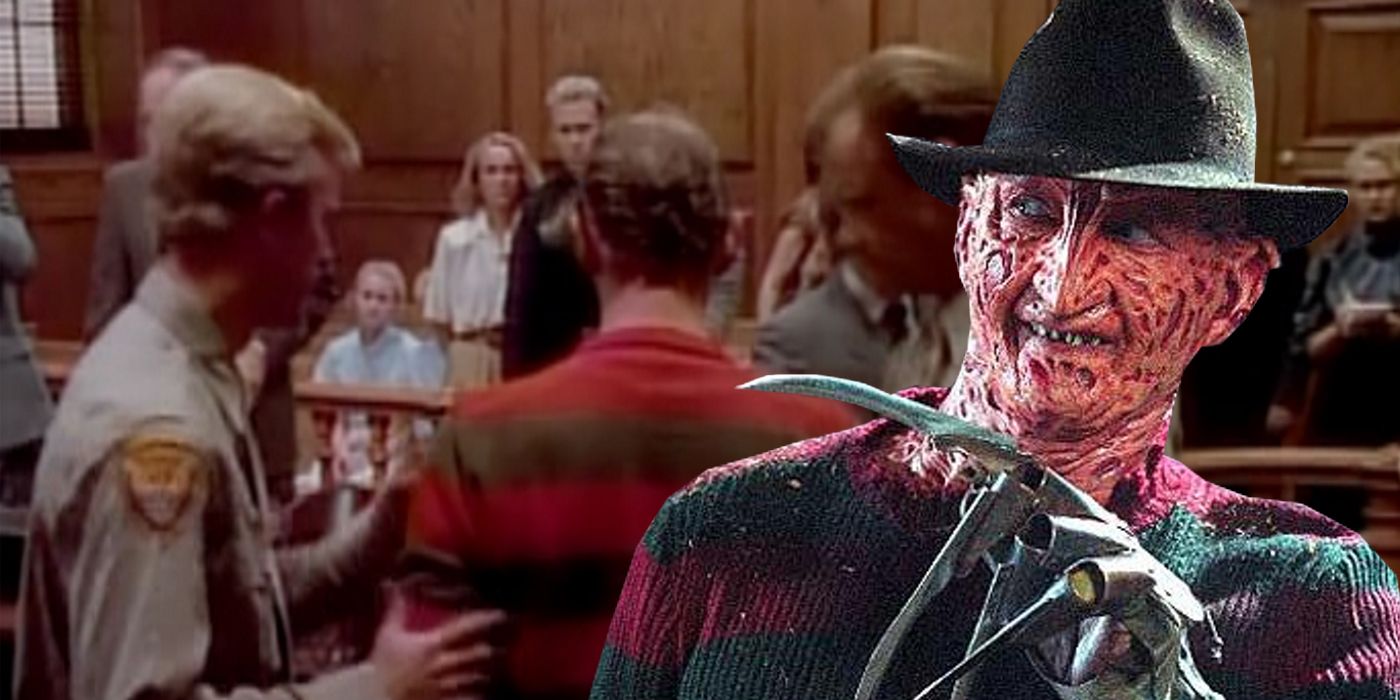 Premiering in 1988, right at the height of Freddy mania, Freddy's Nightmares was an anthology show hosted by the Springwood Slasher. Robert Englund starred as Freddy Krueger, but Freddy usually wasn't part of the actual story being told. The rare occasions he stepped in as the villain were unsurprisingly the best episodes. Freddy's Nightmares was canceled after two seasons, mainly due to complaints about its level of violence.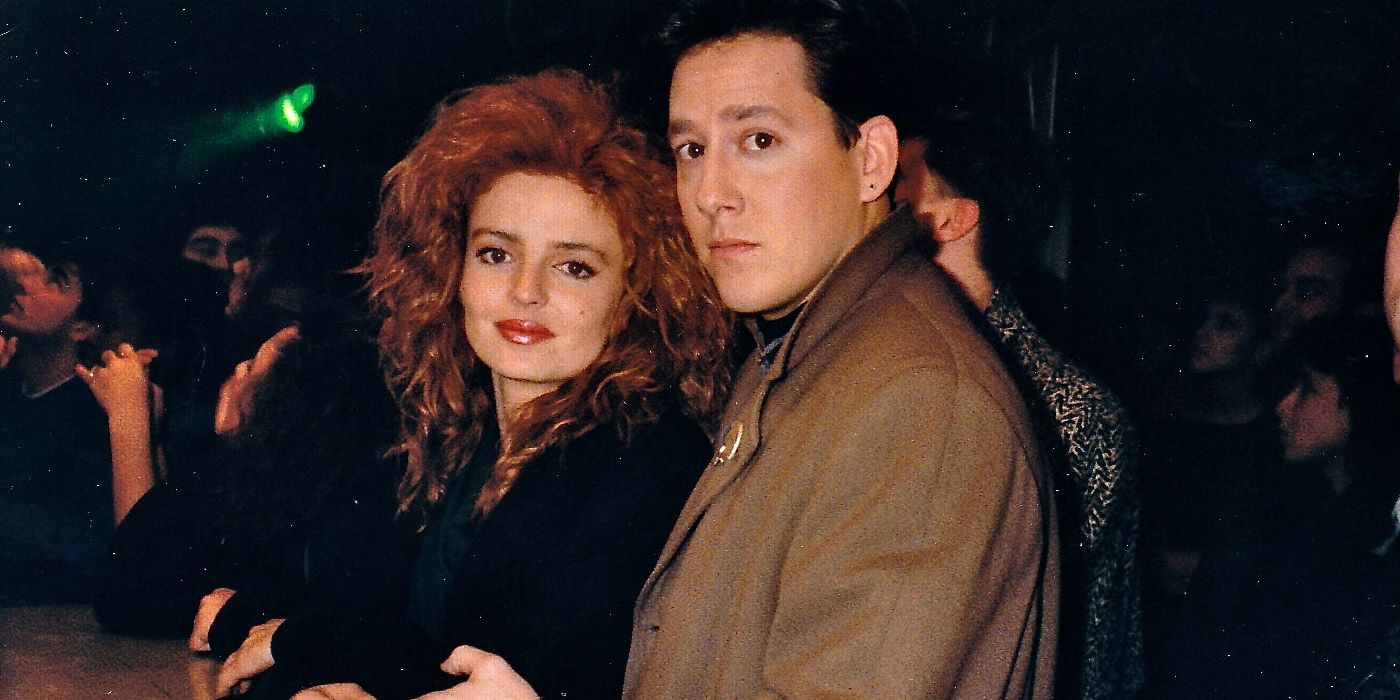 Friday the 13th: The Series is probably the most infamous TV show to tie into a horror movie, since it's an unabashed money grab and had absolutely nothing in common with the Friday the 13th movies outside of sharing a producer. That said, Friday the 13th: The Series is a fun show in its own right, and ran for three seasons before getting the axe. Like Freddy's Nightmares, it drew complaints about its violence and gore.
Related: Friday the 13th: What Victor Miller's Win Means For The Franchise's Future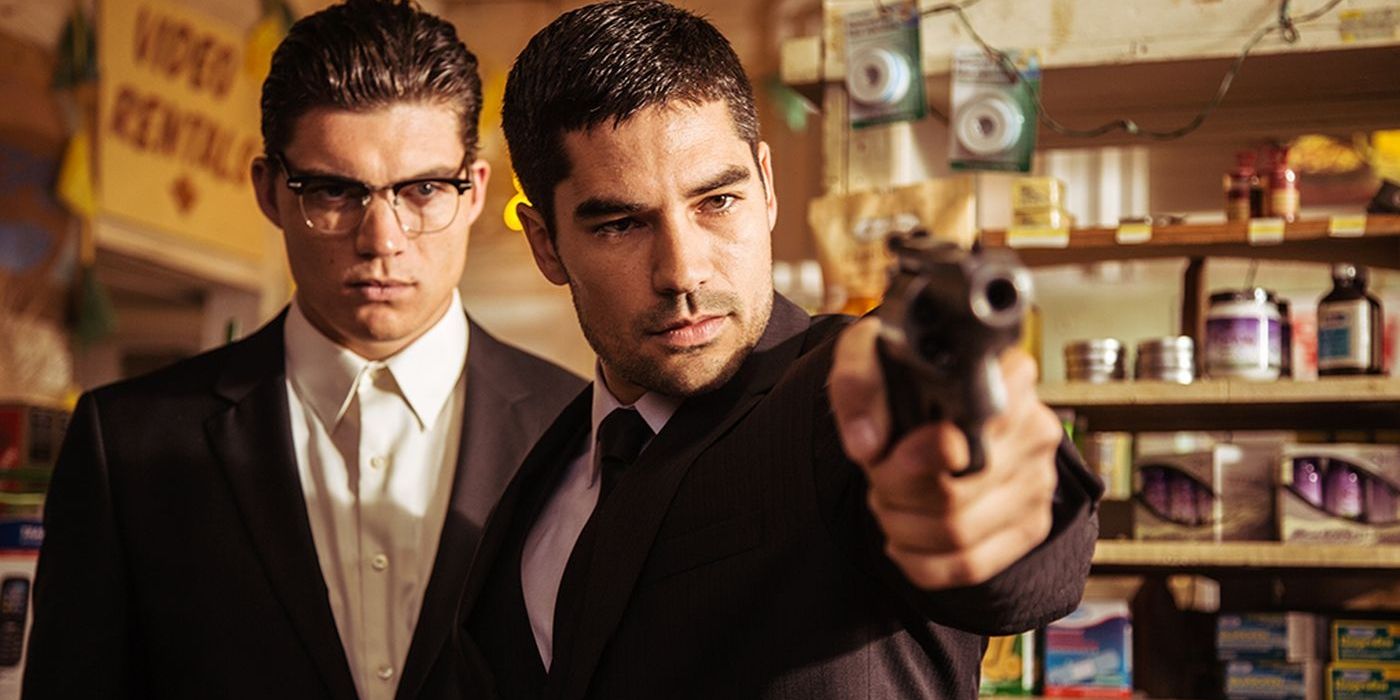 Developed by Robert Rodriguez, From Dusk Till Dawn: The Series both adapted and expanded on Rodriguez and Quentin Tarantino's cult favorite 1996 film of the same name. It also put a bigger spotlight on the seductive vampire Santanico Pandemonium, a role so memorably played by Salma Hayek in the movie. Despite a lack of A-list talent this time out, From Dusk Till Dawn earned positive reviews and ran for three seasons on El Rey Network.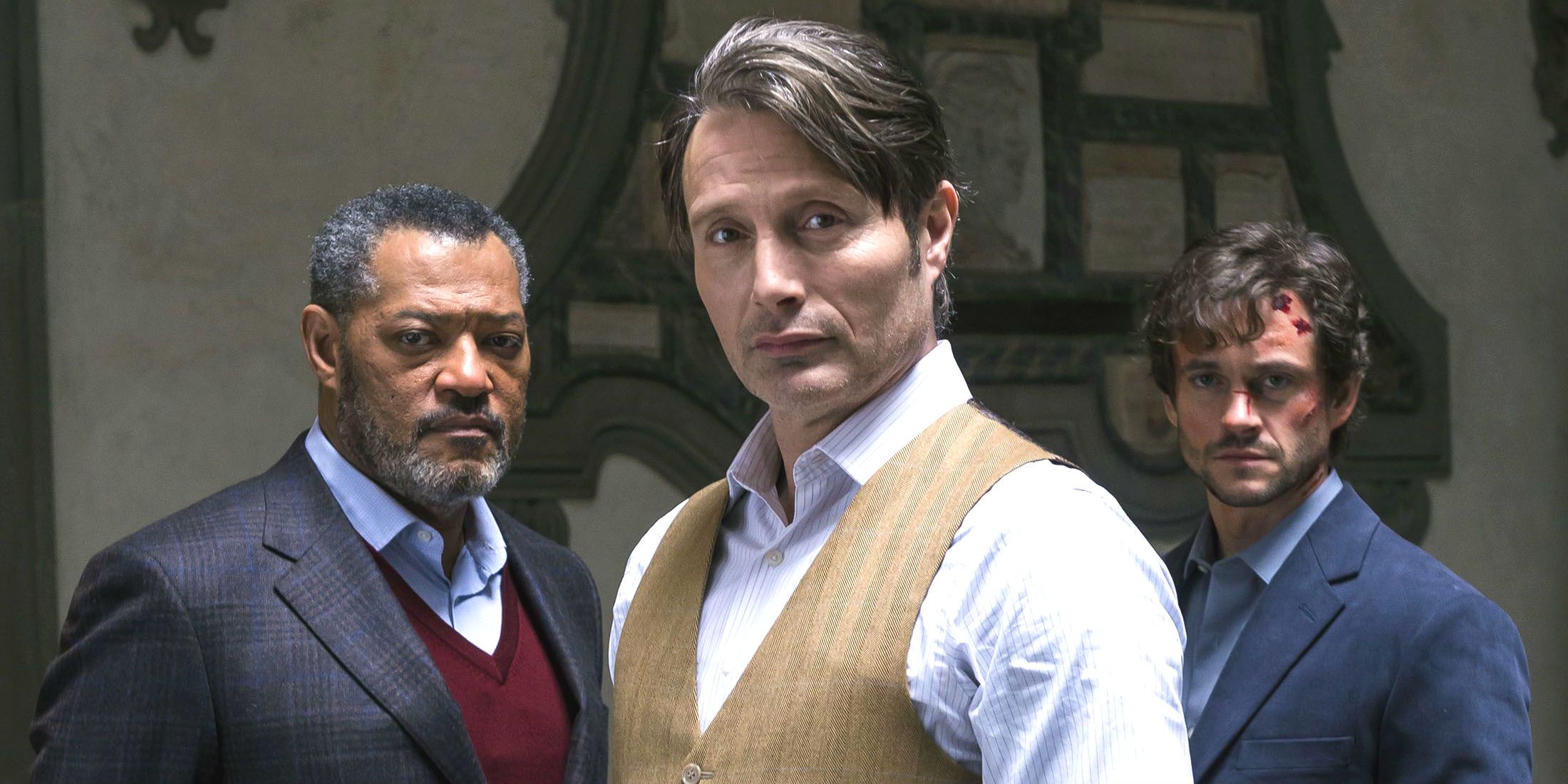 With Anthony Hopkins' Oscar-winning portrayal hanging overhead, many fans wondered if Bryan Fuller adapting Hannibal for TV would work. Thankfully, Mads Mikkelsen made the role his own and was surrounded by other terrific actors too. One of the goriest, yet most visually stunning shows ever on NBC, Hannibal was canceled after three seasons, but most fans still hold out hope for Hannibal season 4.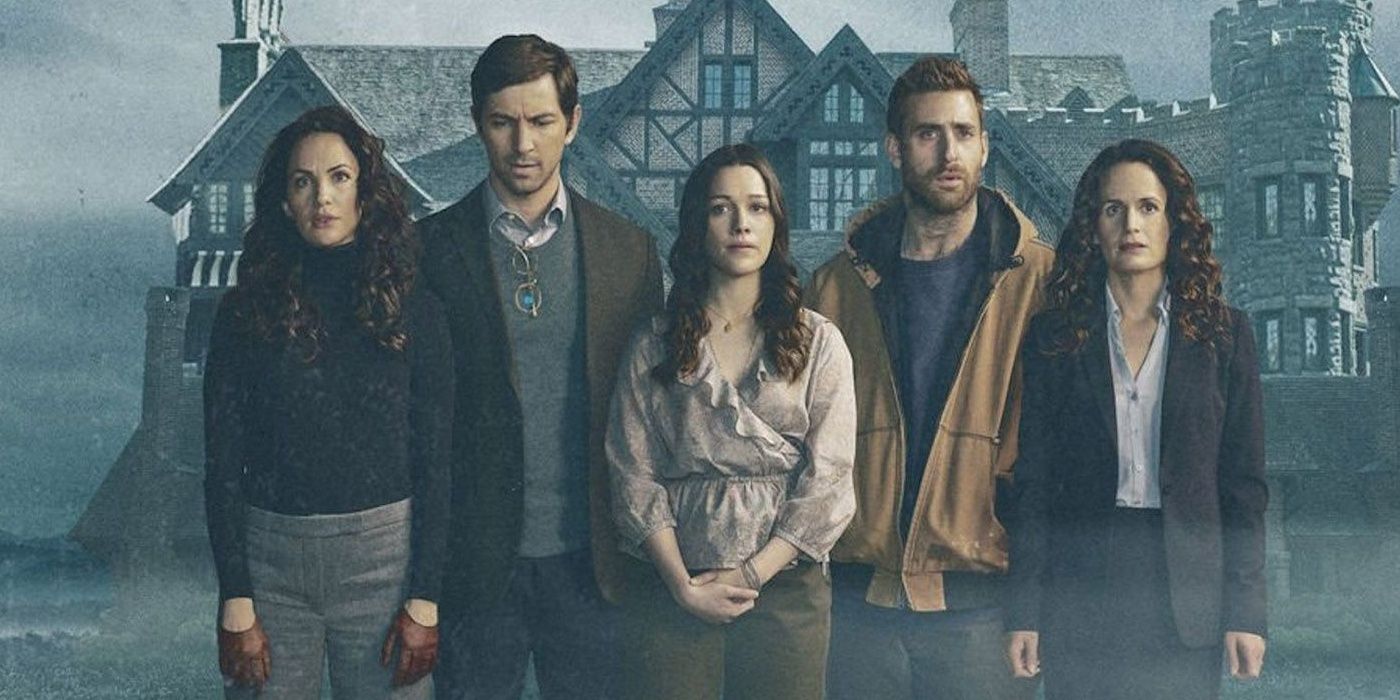 Netflix's smash hit The Haunting of Hill House took elements from both the Shirley Jackson novel of the same name, and both prior adaptations called The Haunting, then threw them into a blender with a new family of characters torn apart by the house that was "born bad." While a one-and-done story, an anthologized sequel called The Haunting of Bly Manor followed, which adapts Henry James' gothic novel The Turn of the Screw.
One of the most obscure TV shows based on a horror movie, The Hunger aired on Showtime for two seasons in the late 1990s, and has almost zero connection to the 1983 erotic vampire movie of the same name, outside of director Tony Scott returning as an executive producer. The Hunger movie star - and memorable Twin Peaks actor - David Bowie also hosted season 2. The Hunger was an anthology show and bordered on being Skinemax-lite at times with its sexual content.
Related: Every David Bowie Movie Ranked From Worst to Best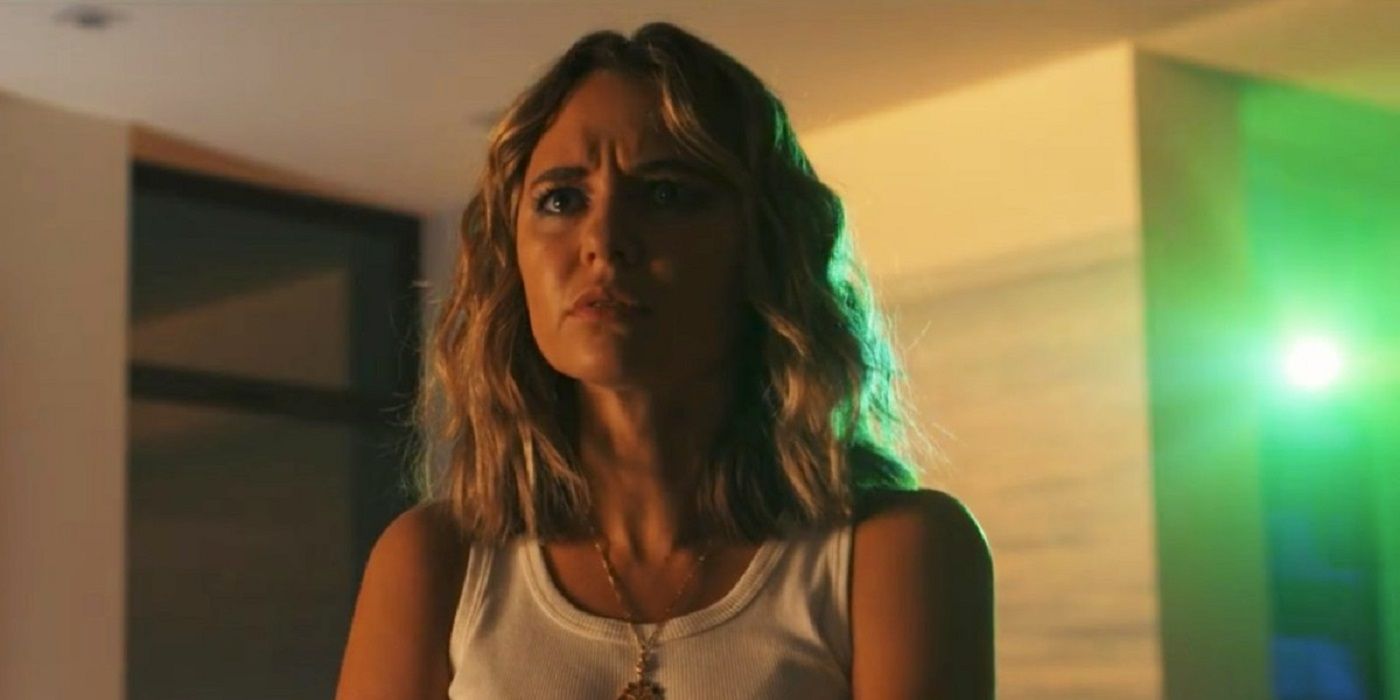 Another recent addition to the club of horror TV shows based on movies is Amazon Prime Video's I Know What You Did Last Summer, which takes cues from both the original Lois Duncan book and its 1997 movie adaptation. Unfortunately, reviews from critics haven't been good, and audience appraisals haven't been much better. Amazon's TV show looks unlikely to unseat Jennifer Love Hewitt's movie in pop culture history.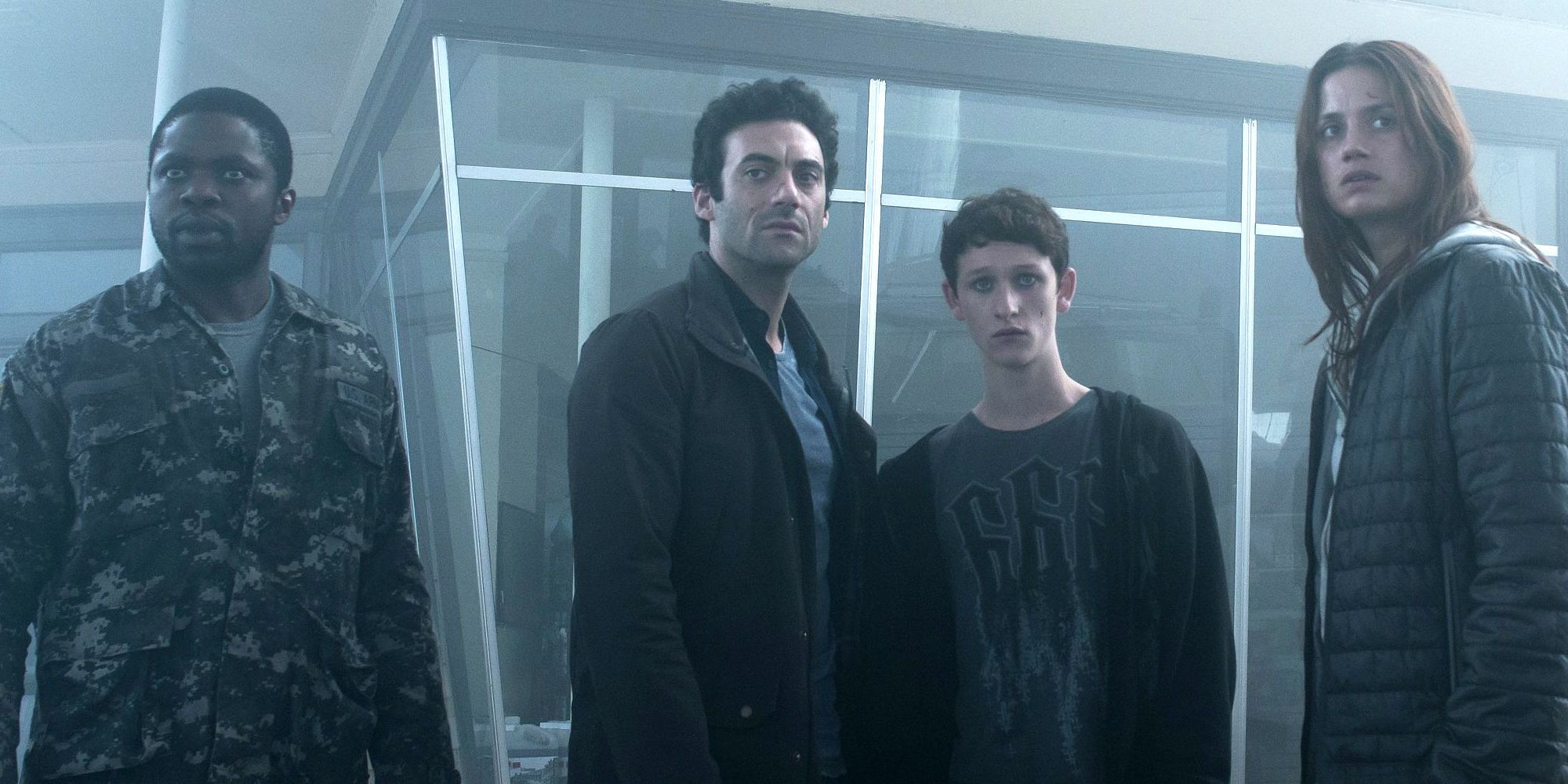 Stephen King's novella The Mist was first adapted into a quite good 2007 movie written and directed by frequent King collaborator Frank Darabont, albeit one with a very divisive ending. Ten years later, Spike TV debuted The Mist TV show, which was more of an offshoot than another adaptation, removing the monsters from the mist in favor of psychological horrors. Fans didn't dig this change, and The Mist was canceled after only one season.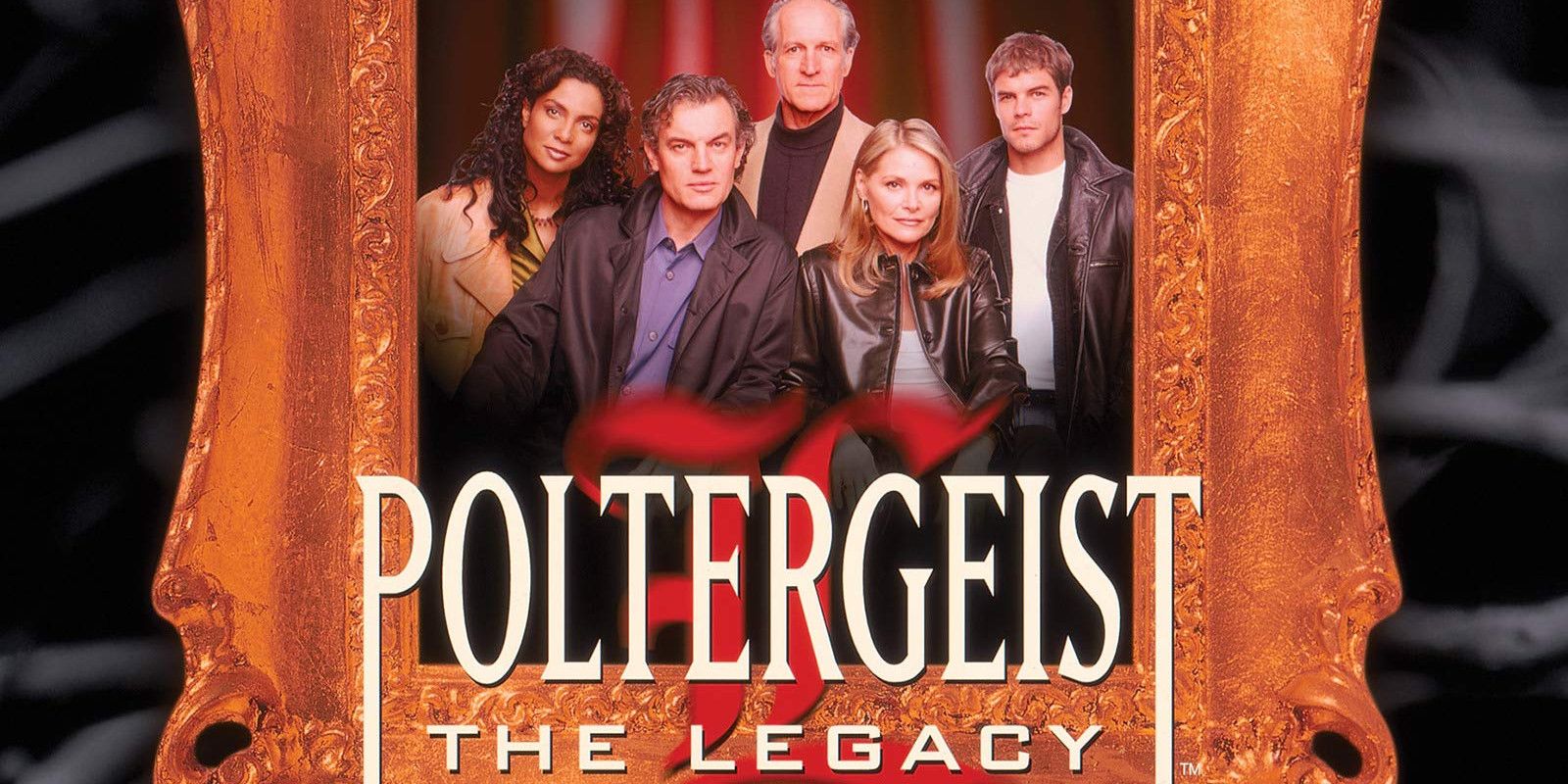 Poltergeist: The Legacy is another case of a very loose tie-in, as outside of the Poltergeist name and being distributed by MGM, the show has absolutely nothing in common with the movie. As with Friday the 13th though, Poltergeist: The Legacy isn't necessarily bad for what it is, focusing on an organization of paranormal investigators who tackle, ghosts, demons, and other supernatural monsters. It ran for four seasons.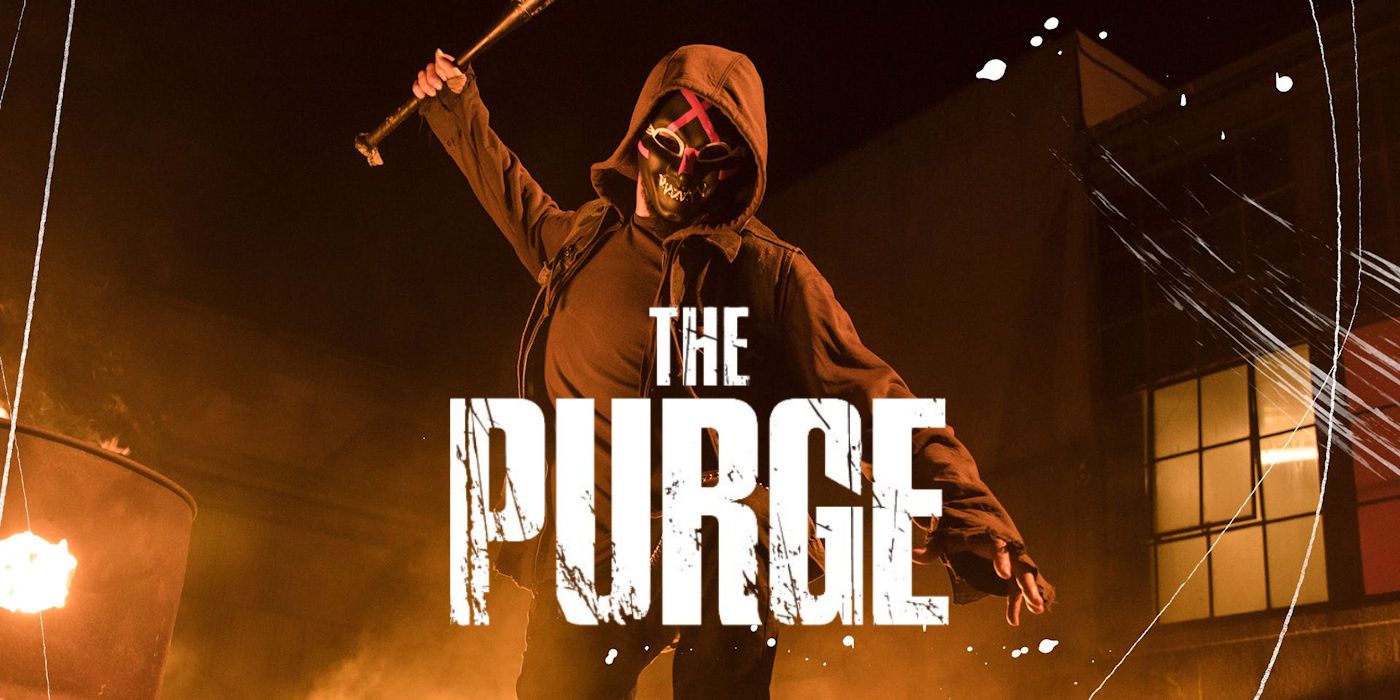 From 2018 to 2019, USA aired The Purge, a TV spinoff of the long-running - and non-chronological - Purge movie franchise. Like the movies, critics were lukewarm on the Purge show, but fans of the franchise received it more warmly. The show took a different approach, focusing on the other 364 days of the year that don't end with Purge Night. While The Purge 6 movie is in development, USA's The Purge is over, having been canceled after two seasons.
Related: The Purge's Second Season Is The Best Of The Entire Franchise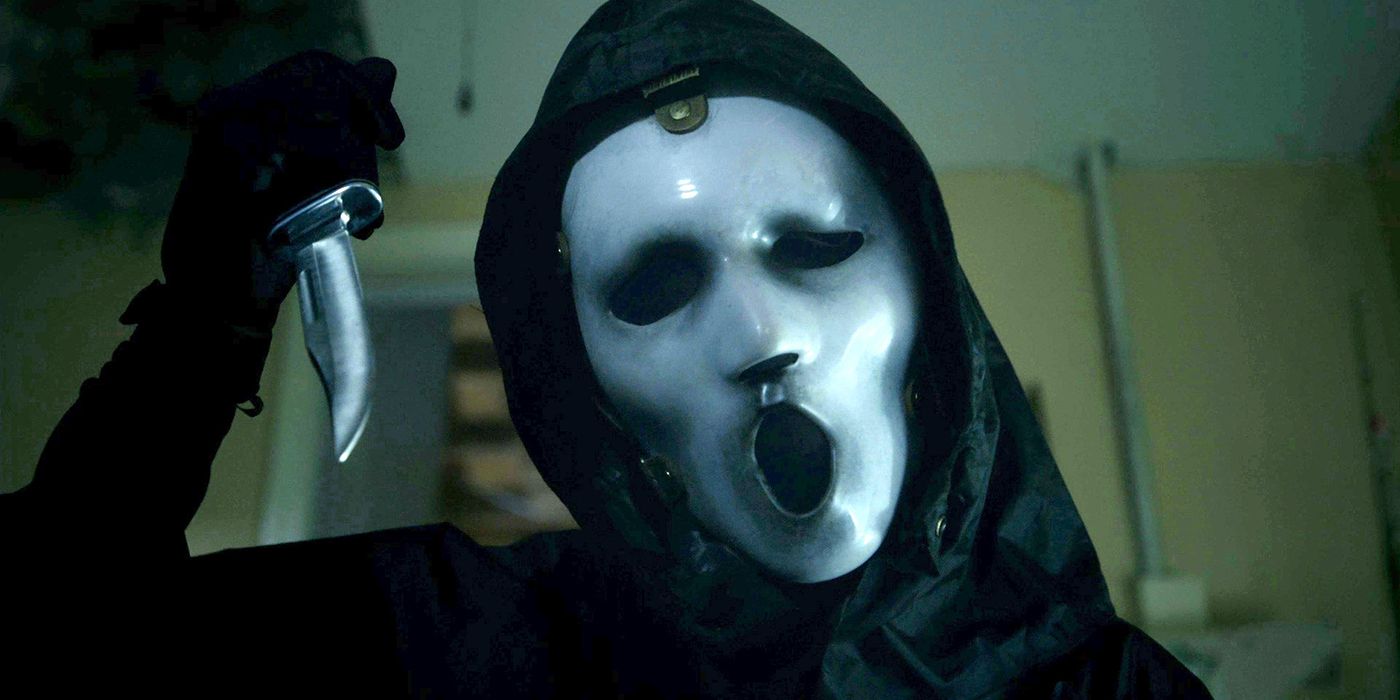 The Scream franchise returns to the big screen for a fifth time in 2022, but from 2015 to 2019, MTV aired Scream the TV series. While retaining the basic slasher mystery premise, Scream's TV outing had no direct connection to the movies, although Scream movie director Wes Craven did executive produce the first season. Season 3 was delayed a bit, and was an attempted reboot. That didn't save the show though, as it was canceled afterward.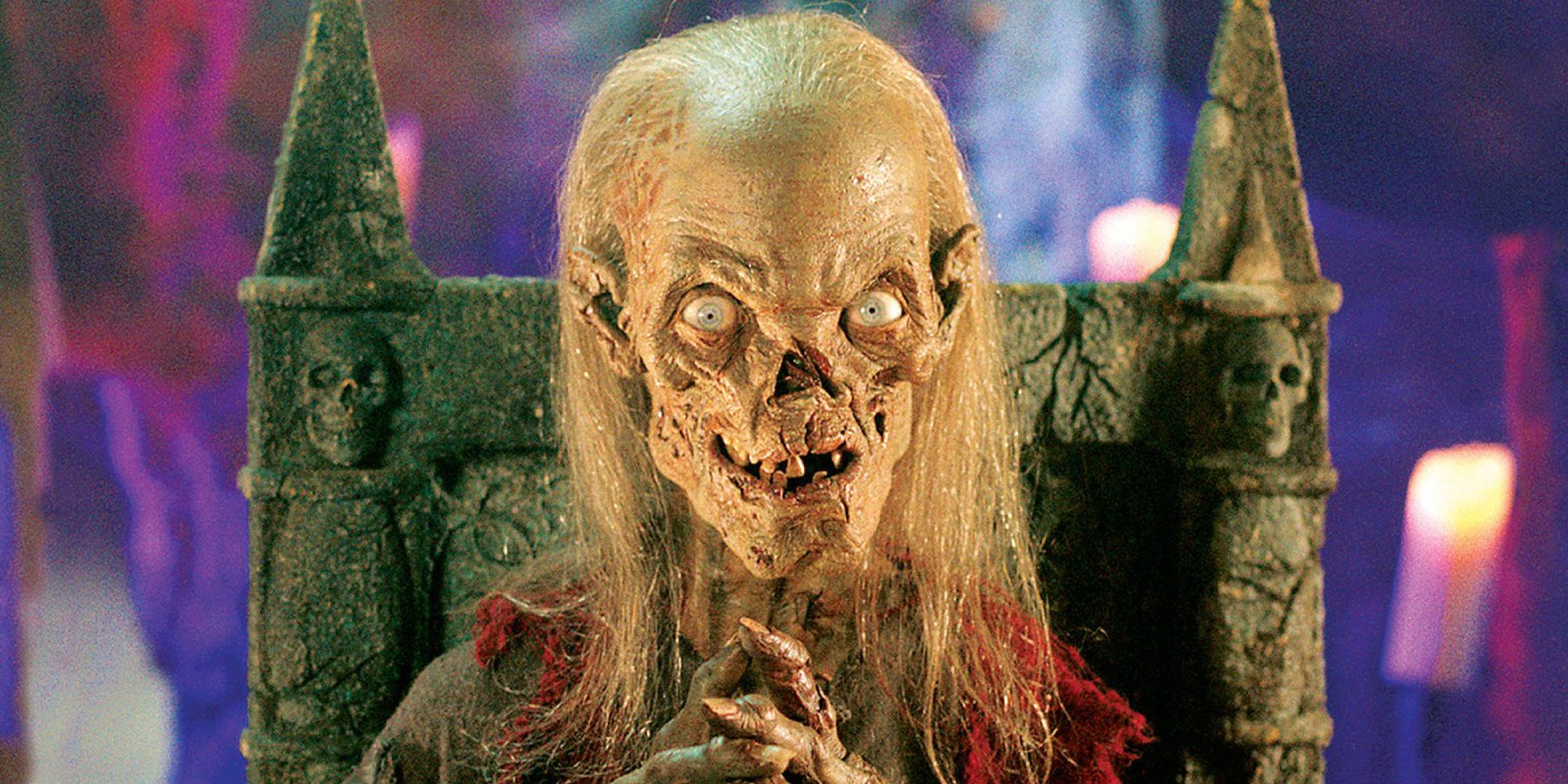 Many may be aware that HBO's Tales from the Crypt was based on the 1950s horror comics by EC, but what some might forget is that there was actually a Tales from the Crypt movie in 1972, over a decade before the show debuted. The movie also adapted "And All Through The House," the killer Santa story that was Tales from the Crypt's best season 1 episode. The hit HBO series ran for seven seasons.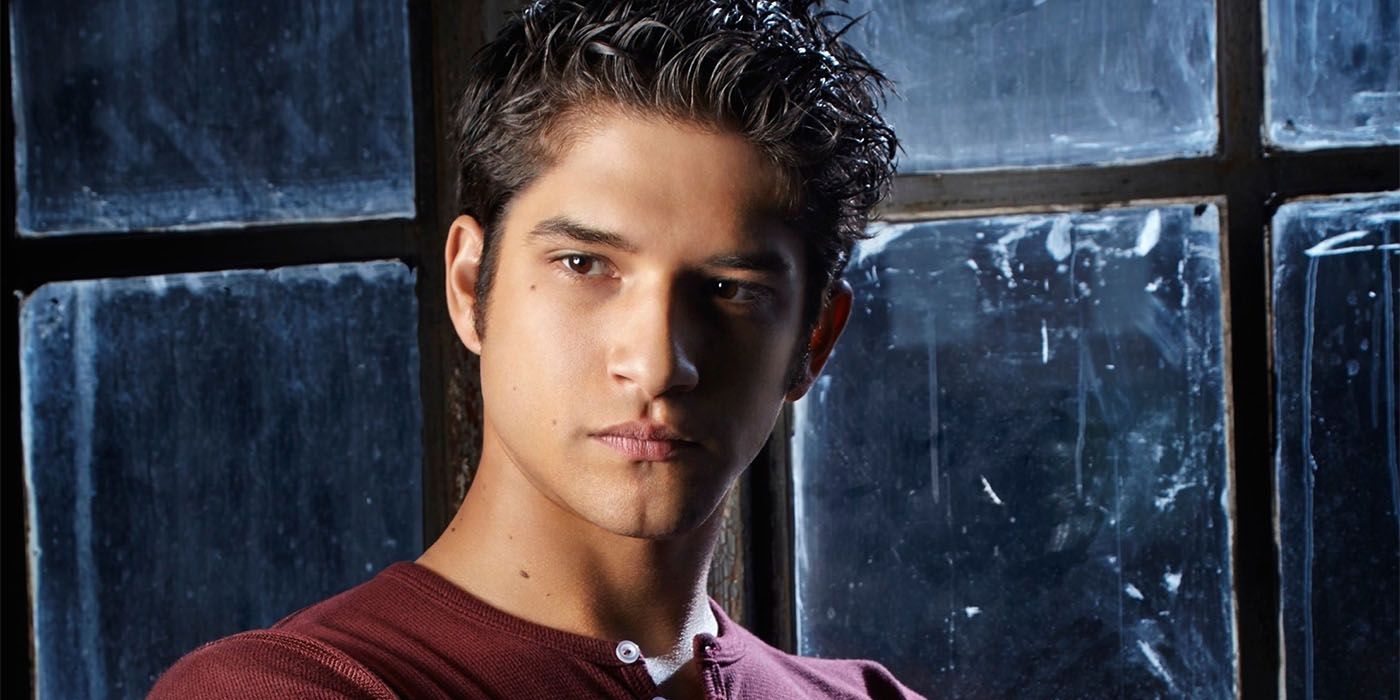 Despite being centered on a werewolf, most would be hard-pressed to try and call 1985's Teen Wolf movie a horror story. MTV's loose TV show adaptation is much easier to classify as part of the horror genre, featuring lots of monster fights, while being played for drama instead of comedy. Teen Wolf ended after five seasons and 100 episodes, but it will soon return in the form of a revival movie set to stream on HBO Max.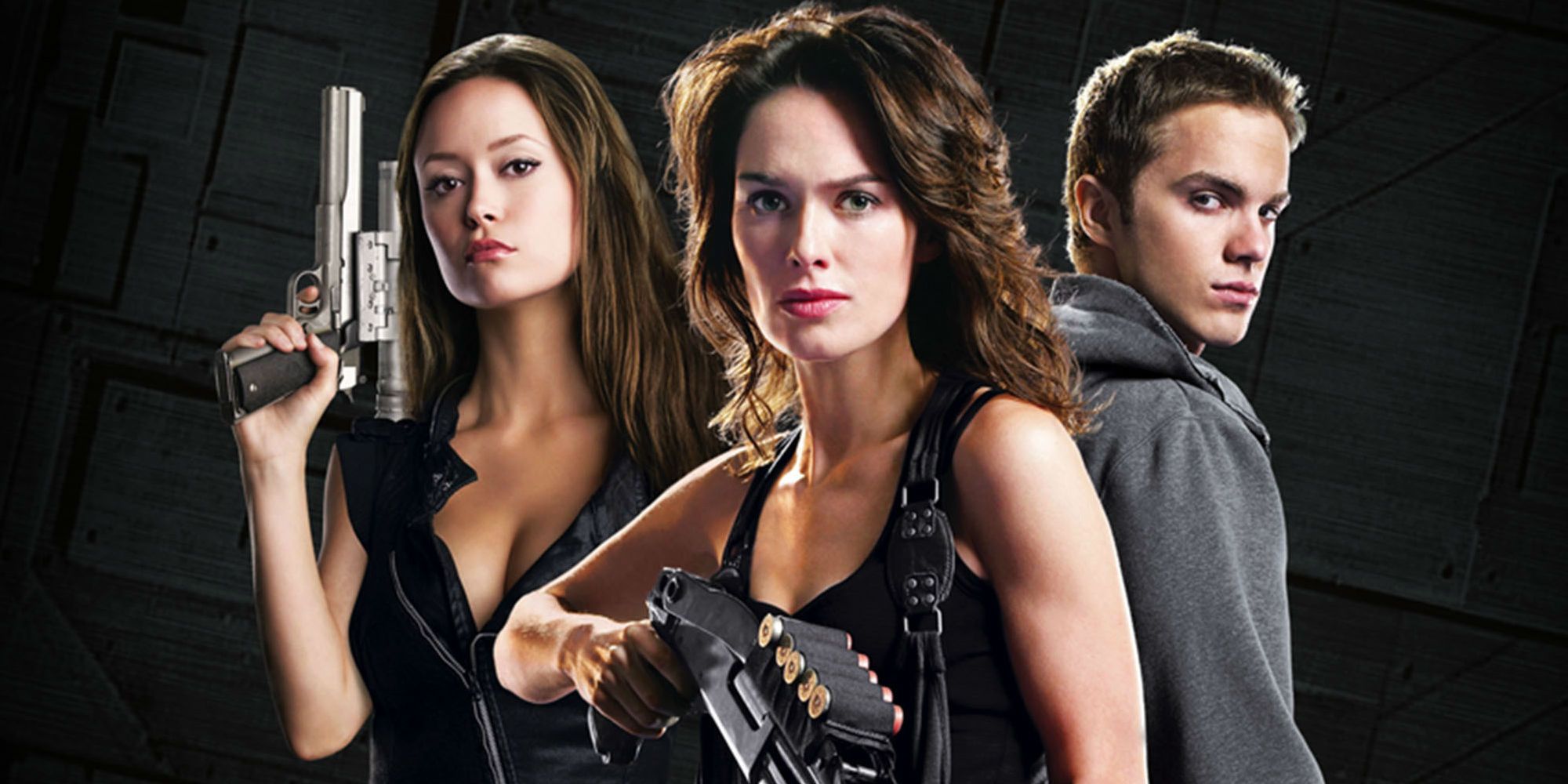 Terminator is most often considered a sci-fi franchise, but it's important to remember that its roots lie in horror. James Cameron's original film was basically a slasher movie with a Terminator as the killer, and, fittingly, several episodes of FOX's short-lived Terminator: The Sarah Connor Chronicles edged into horror at times. Despite critical and fan acclaim, Terminator: TSCC was canceled after only two seasons, ending on a cliffhanger.
Related: How Terminator: The Sarah Connor Chronicles Avoids Retconning the Movies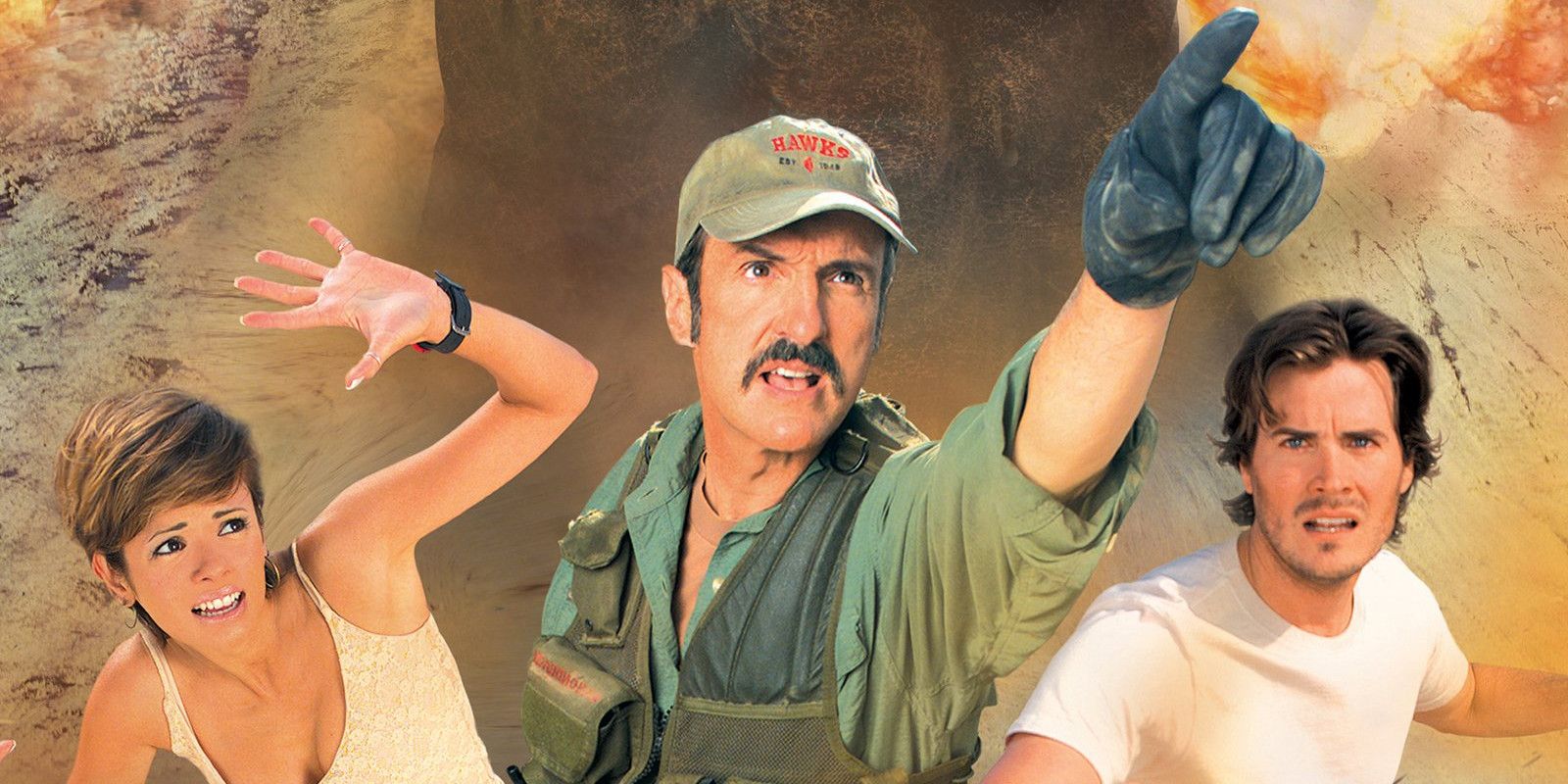 The Tremors movie franchise is a surprisingly long one, having produced seven movies to date. It also spawned Tremors: The Series, which aired for one season on Syfy in 2003. As with most of the sequels, Michael Gross' Burt Gummer was the star and only returning character from the first movie. Interestingly, Kevin Bacon returned to star in a 2017 pilot for a Tremors TV reboot, but it was canceled.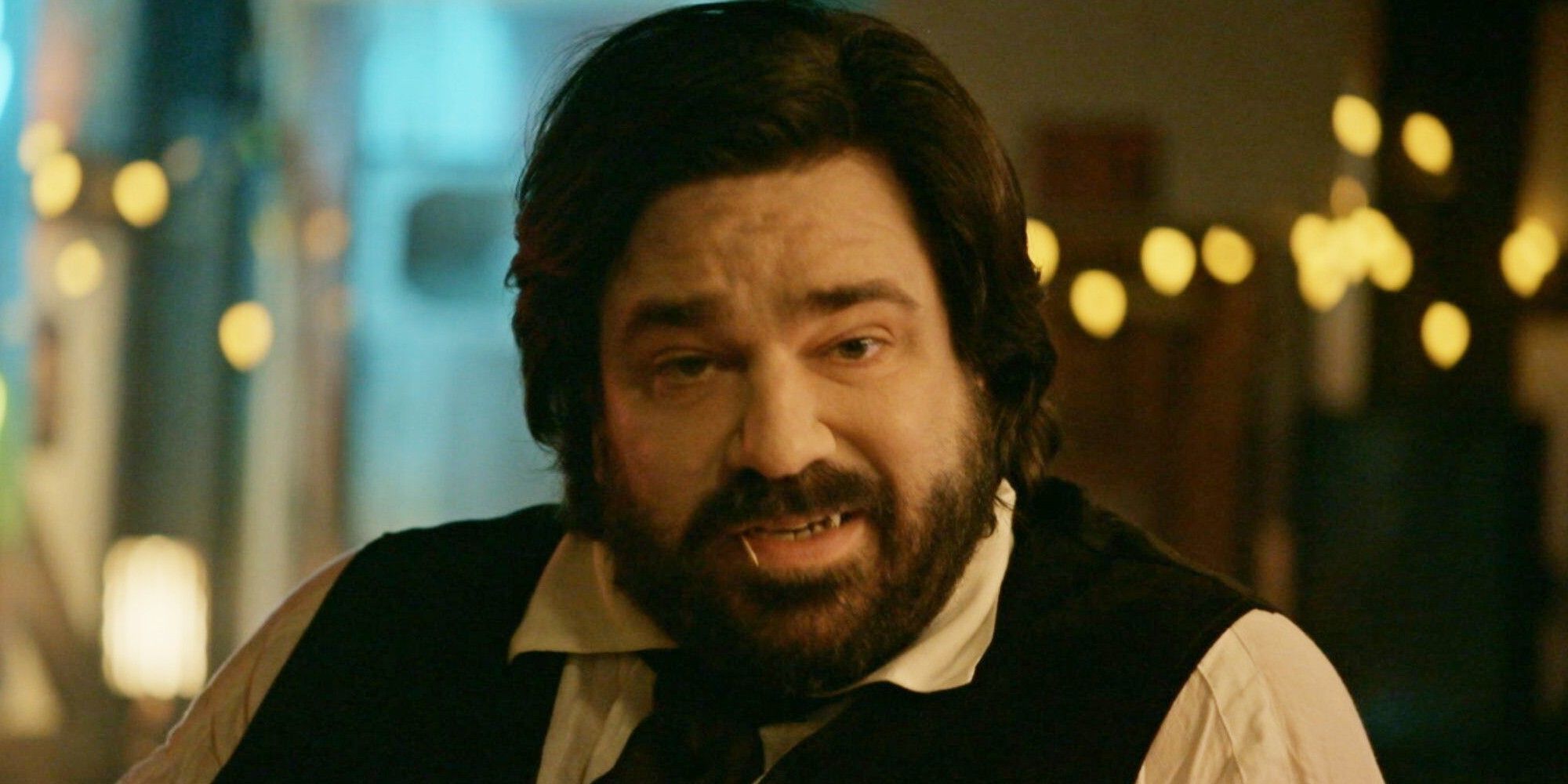 In 2014, comedic forces Taika Waititi and Jermaine Clement teamed up to make What We Do in the Shadows, a hilariously weird vampire movie that earned rave reviews. In 2019, FX debuted a successful TV adaptation focusing on different vampires, with a fourth season on the way. A much lower profile TV spinoff of What We Do in the Shadows, titled Wellington Paranormal, also exists, focusing on some minor cop characters from the movie.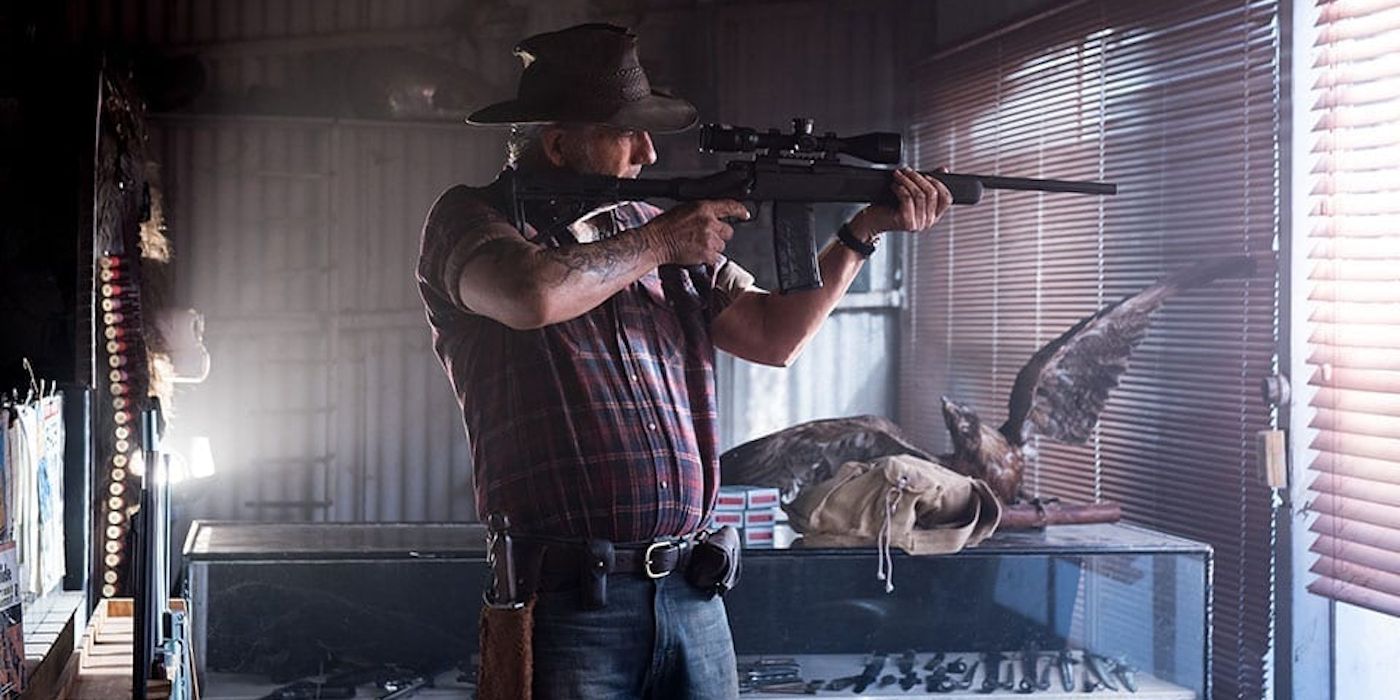 Wolf Creek is a TV show spinoff of the successful Australian horror films of the same name, while reprising actor John Jarratt's role as the memorably cruel villain Mick Taylor. Wolf Creek ran for two seasons and earned mostly positive reviews, and some fans would argue that continuing the Wolf Creek TV show would be better than making another horror movie. However, Wolf Creek 3 is indeed the expected follow-up, with filming already finished.
More: Nightmare On Elm Street Needs To Continue As A TV Show (Not More Movies)